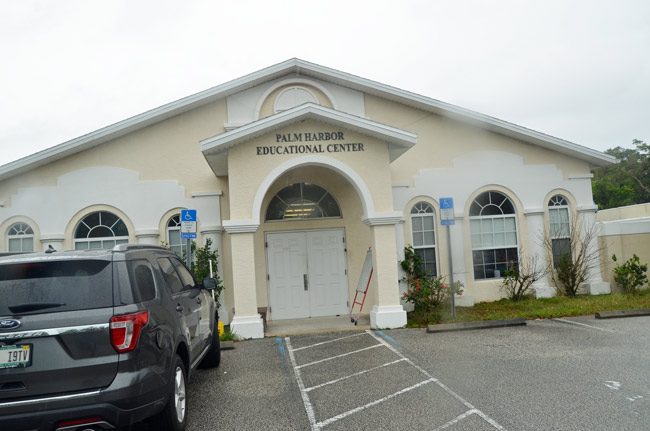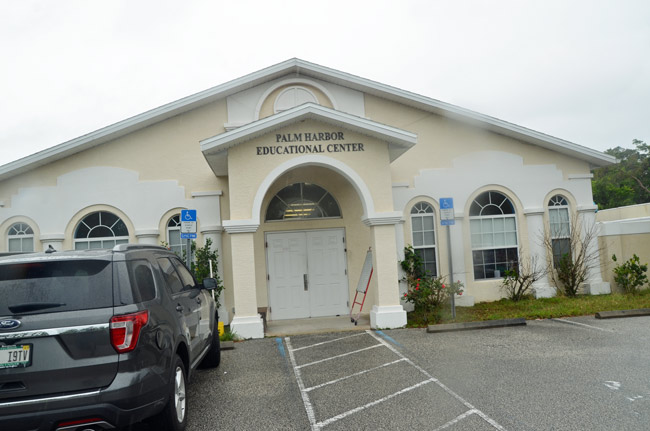 Citing the irregular shifting of students to a "private school" and other issues of accountability, Flagler School Superintendent Jim Tager is recommending that Palm Harbor Academy's charter be revoked by August. The school board is scheduled to vote Tuesday on giving the Palm Coast charter school a 90-day notice of revocation.
Tager is citing poor accountability, poor record-keeping and the shifting or "withdrawals" of Palm Harbor students, some of them to a "private" school within the school, among the reasons for the charter revocation. The charter school is said to have shifted more than a dozen low-performing students to a "private" school on the same property in an attempt to keep them from taking standardized tests and put the school at risk of getting a failing grade again, which would be cause for losing its charter. The school's chief executive doesn't deny the shift, but denies its alleged motive.
The revocation would be an extraordinary measure against the charter school, but not an unprecedented one in Flagler: in 2012, the district yanked the charter from Heritage Academy, the county's very first charter school, after the K-12 school repeatedly failed to perform at minimally acceptable standards. Janet Valentine was the superintendent at the time. Heritage was ultimately abandoned by its own leaders. Palm Harbor, a smaller operation, is led by Gillard Glover and a six-member board of directors chaired by Glover. (County commissioner Don O'Brien is a member.)
But Palm Harbor's demise, if it comes to that, would mean that three of the four charter schools that have operated in Flagler County have failed. Global Outreach Academy operated less than five months when it abruptly closed at the end of 2012, upending school plans for 122 students and their families. Singed by the Heritage and Outreach experiences, the Flagler school board took an explicitly vigilant line toward subsequent charter applicants, turning back some applicants and likely discouraging others from applying. Only one charter school has been successful: Imagine School at Town Center, which is part of an extensive network of schools in the country.
"I am making a recommendation for a ninety (90) day notice of termination to the Board, as the Sponsor of the charter school contract between the School Board of Flagler County, Florida and Palm Harbor Academy for Good Cause," Superintendent Jim Tager wrote Taylor Croot on May 7. Croot is Palm Harbor's principal. "The reasons are articulated in writing and serve as the basis for termination, representing violations of the charter school contract approved by the Board on September 16, 2014 and renewed on December 19, 2017."
Charter schools are funded with tax dollars out of the district's treasury, but are privately run. They are approved by the local school district, though that may change next year: a proposed constitutional amendment would, if approved by 60 percent or more of voters in November, establish a state board that oversees applications, by-passing local boards. For now, local school boards maintain oversight authority over and above the charter school's own board of directors with regards to finances and certain accountability measures.
The district through Tager's letter claims Palm Harbor failed to maintain proper health records, current and past student records. It failed to follow through with instructional programs it pledged to develop in its latest application renewals. It failed to meet standards set out in its School Improvement Plan. More seriously, it "failed to ensure all student participation in state-required assessment programs," Tager's letter states, implying a form of academic fraud to avoid depressing test scores. It also allegedly "withdrew and/or transferred an otherwise qualified student from attendance." Finally, it did not submit transportation documents in a timely way.
Notably, Tager's May 7 letter was sent four days after Glover had written an eight-page defense of the school against district claims. (A reporter visiting the school today was told Glover was "in a meeting." Glover did not call the rest of the day.)
Specifically, the district had raised concerns about the withdrawal of 31 students from Palm Harbor between April 2 and April 9–what would amount to close to a third of the school's population. Glover said 14 students withdrew "because they enrolled in schools outside Flagler County," and their records were simply late in reflecting the fact. Glover blamed parents for the late notices.
And 17 students enrolled in the so-called Academy of Excellence of North Florida, the "private school" established on the same grounds as Palm Harbor, and whose students eat in the same cafeteria and share the same common areas as the charter school's students.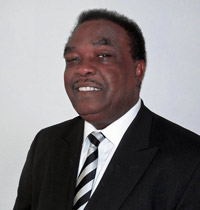 Academy of Excellence is headed by the very same board that heads the charter school, and is owned by Glover.
"It has been suggested that certain parents were induced by Palm Harbor employees or representatives to enroll their students at the Private School," Glover wrote, "especially students that were at risk of failing the Florida Standards Assessment ('FSA'). "This was simply not the case. The parents that withdrew their students from Palm Harbor and enrolled them at the Private School did so on their own volition. Many of these parents expressed to Principal Taylor Croot that they wanted to enroll their students in the Private School because they felt like it was a better fit for their student."
Glover added, again shifting responsibility for the change or its implications regarding the test away from himself and onto parents: "Some of these parents also expressed concern that these students may not pass the FSA and were interested in the Private School because teachers there do not have to teach to the standardized test."
It's not clear how many "teachers" are in the private school, whether those teachers are different from those on the charter school's payroll–if they're not, the private school would be underwriting their cost with public dollars–what the tuition is for the private school, and how parents are affording tuition: the Palm Harbor community draws from parents who tend not to be rich.
"It has also been suggested that certain students were involuntarily transferred to the Private School without the permission of the parents," Glover went on. "No student was ever withdrawn from Palm Harbor or enrolled at the private school absent the express authorization and direction of the parents. In fact, parents completed an online registration for the private school, which they were required to sign."
Glover says Palm Harbor hired its own investigator to look into the issue, finding that no parents interviewed "so far" have spoken of feeling pressured.
Glover noted that among third grade students who remained at Palm Harbor, as opposed to being shifted to the private school, half were below grade level in reading and 72 percent were below grade level in math as of January. But Glover with that statement essentially revealed the severity of the students' under-performance: if parents of those who were shifted to the private school were worried that they'd fail the FSA, then their performances were also poor, and the overall performance of students at Palm Harbor would be even more suspect, raising questions about the school's viability.
Palm Harbor Academy is a K-6 school that opened in 2011 "to create an environment in which students can become exceptional learners committed and equipped to improve their community," according to its mission statement. One of its signature differences with traditional schools is its extended school day, which is an hour longer than in traditional schools–at least on paper: the district claims the school was not living up to that promise. (Glover countered that a technical glitch showed the wrong bell schedule, and that a seven-hour day is provided for.)
The charter school has struggled more often than not. The school had 103 students in 2011-12, a level it hasn't reached since. It received an F that year. It had just 61 students the following year, when it received no grade, and 78 students in 2015-16, when it got another F. Last year, it scored a D. (Palm Harbor got an A and a B in the intervening years.)
Palm Harbor Academy operates at 95 Old Kings Road North out of a 12,000 square foot facility located on the grounds of–and leased from–AME Church of Palm Coast at 91 Old Kings Road North. The church is owned by Glover, as is the school. Glover's school, in other words, leases its space from Glover's church, for $216,000 a year. It's legal–according to the rules set up by the Florida Legislature–and none of the capital investments into facilities with public dollars accrue to the public. The school's budget is just under $1.3 million, all of it from federal, state and local government sources, with $457,000 of that earmarked for instruction.
The school pays its teachers from $18,500 a year to $36,000. It has seven classrooms spread between a 6,000 square foot building and portable classrooms. According to its latest contract renewal, the school planned to expand to 140 students this year, 180 students next year, and 220 students the year after that, rising to 300 in subsequent years. It has never neared its ambitions.