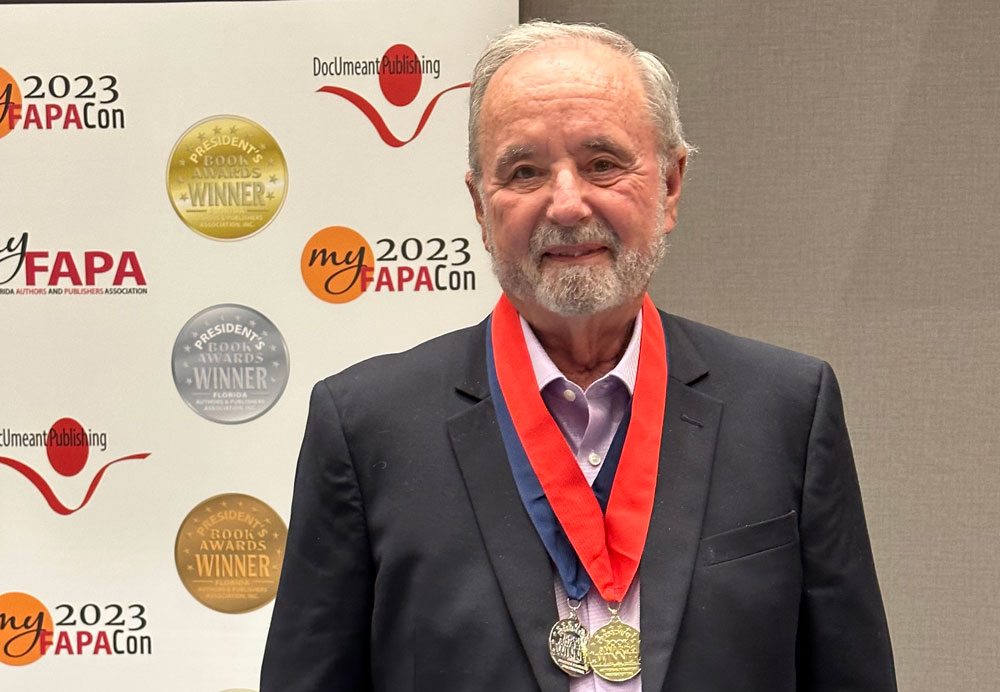 The Annual 2023 Florida Authors and Publishers Association President's Book Awards has recognized Harry and the Kidnappers by Dr. Robert A. Ernst, a Palm Coast resident, in the category of Children Grades 4-6, as a Gold Medal winner, and as a Silver Medal winner in the category of Children Grades 3-5. This prestigious national award is open to books published between 2021 and 2022. The judges for this national competition are librarians, educators, and publishing professionals.




Harry and the Kidnappers is the fourth of Dr. Bob's Tales. It's a children's chapter book with illustrations, published by Discoveries Publishing, LLC. "It was amazing how everyone came forward to save their beloved town. The book underscores the importance of friendship and teamwork to succeed in any quest," said author Dr. Robert "Bob" Ernst. "It's a great honor for Harry and the Kidnappers to be considered one of the top books in this category in the U.S. – I just love bringing smiles to children's faces," added Dr. Bob.
"The FAPA President's Book Award exists to promote excellence in the publishing industry and is proud to be a champion of authors and publishers," said Robert Jacobs, President of FAPA. "This year's winners truly embody the excellence this award was created to celebrate. Their works are representative of creative storytelling, bold concepts, and innovative ideas which make the President's Book Awards so well respected by librarians and those in the publishing industry. We salute all of our winners for their fine work," added Jacobs.
Dr. Bob Ernst has written a total of four books, three of them–Hurry Up Harry, Harry and the Hooligans, and Harry and the Kidnappers–have won FAPA President's Medals. He started his writing career just six years ago after a long career as an orthodontist, and at 84 years old, is working on his fifth book.
Discover the magic of Dr. Bob's book series and embark on an unforgettable journey. For more information and a link to purchase the books on Amazon, visit Dr. Bob's Tales website.