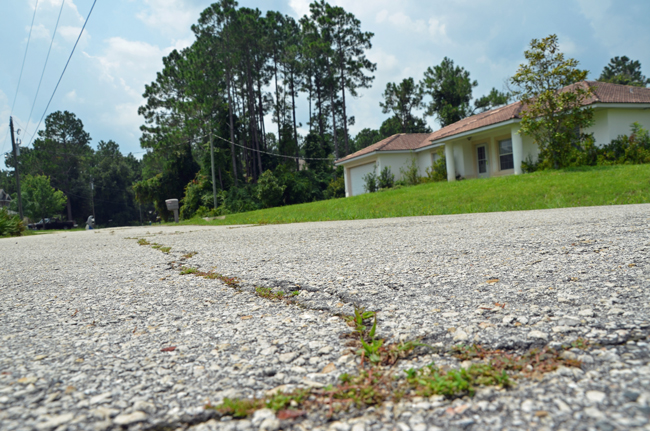 For 10 years until 2012, Palm Coast repaved its 550 miles of streets at a rate of 50 miles a year, and an average cost of close to $2.5 million a year. The program ended last year, when the city believed that continuing at that pace was unnecessary.
In 2013, the only resurfacing that's taken place has been patchwork. Later this month—around Aug. 12—the city's Public Works Department and P&S Paving of Daytona Beach will begin this year's resurfacing projects—a $135,000 plan to resurface just four streets deep in the R Section,  a Utility Drive entrance to the Utility Department, and a 600-foot section of Palm Harbor Parkway at the Tidelands.
The scaled-down program is a reflection of tighter budgets and streets in relatively healthy condition, but City Manager Jim Landon cautioned the city council in May, when the council approved the repaving contract, that this is an unusual year, and that heavier costs and resurfacing needs are ahead.
The city has completed a preliminary analysis for the 2014 budget and will be recommending in the neighborhood of 15 miles of resurfacing, Public Works Director Richard Adams said.
"I truly believe we were ahead of the game," Landon said, "but just as a for the future, we have to do some overlay every year or else we'll get behind, so we will at budget time start talking about what we need to make sure that we don't get behind on street improvements, because at one time we were known for our really bad streets with grass growing out of them. We're not any longer."
"You don't want to go back there," Palm Coast Mayor Jon Netts said.
"As we move into budget season, I'm just trying to set the foundation that $100,000 is bare minimum for a community our size," Landon said. He said cracks are already showing in certain areas. Small rashes of potholes are a sign that more maintenance is needed. Some of it is natural deterioration that creates cracks, enables the water to get in and corrode the asphalt. Some of it is the base failing, because when ITT built the roads in the early 1970s, it used a soil-cement base that is more susceptible to washing out much more easily than compacted rock. And ITT provided little or no maintenance.
When Palm Coast incorporated, its roads were in poor shape, with many stretches displaying the so-called "grassphalt" Landon referred to. The city and the county floated a joint half-cent sales tax surcharge that voters approved with a 62 percent majority in 2002. Ten years later the city's portion had generated $23.4 million, all of it devoted to street resurfacing.
"To continue to resurface these streets isn't necessary immediately, but there are other needs out there," Landon said two years ago. In May, he said: "We used to have a long list but we've cut this back substantially as a result of budget cuts."
P&S, the low bidder for this year's repaving list came in at $135,000. The city had budgeted $100,000. The difference will be taken out of reserves.
"Jim, $35,000 over budget, you say take out of reserves, that's a trend that I'm not real comfortable with, because I can actually run out of reserves," Netts had said when the matter was facing council approval.
"Mayor, to be honest with you, we never spend our full budget. As soon as I say that we'll have a storm this year and something will happen," Landon said. "I'm very confident that even with this $35,000 we will actually add to our reserves probably this year."
"Some day, when good times come back again," City Council member Bill McGuire said, "I think we will be wise to consider doing road resurfacing with our own people, buying equipment necessary, because it's an ongoing thing, it's not going to ever go away, and like with the swale program, we've demonstrated with our own people that we do a better job for less money. The capital outlay would be significant."
But Landon said he did not know of a municipality that does its own resurfacing, because it's a very specialized job.
The resurfacing in the R Section will cover Roxanne Lane, Roxanne Place, Roxbury Lane and Roxland Lane. It will total 5,000 feet, or 12,000 square yards, with an estimated 900 tons of asphalt. The city is cautioning residents and pedestrians in the area that delays may be expected there, and that motorists should use caution as they drive by, for the safety of workers.
Door hangers have been left at customers' houses affected by this project. Anyone who has questions or issues related to street resurfacing may call the city's customer service line at 386/986-2360.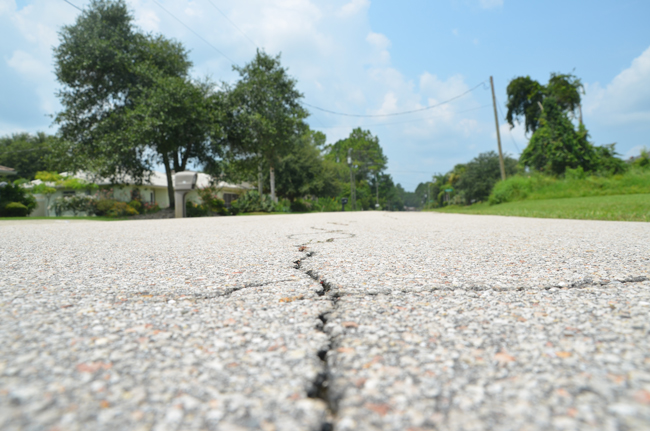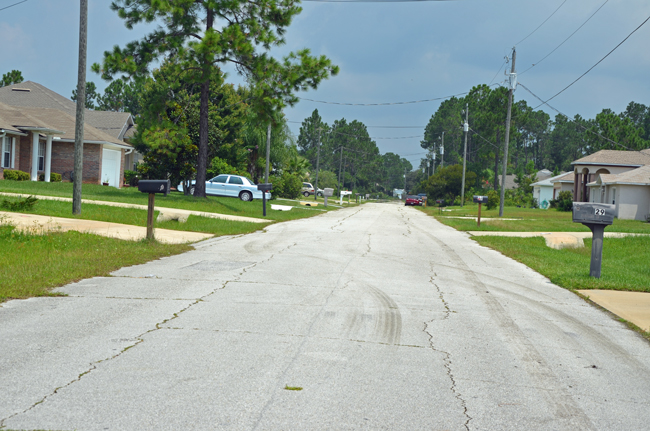 View Larger Map