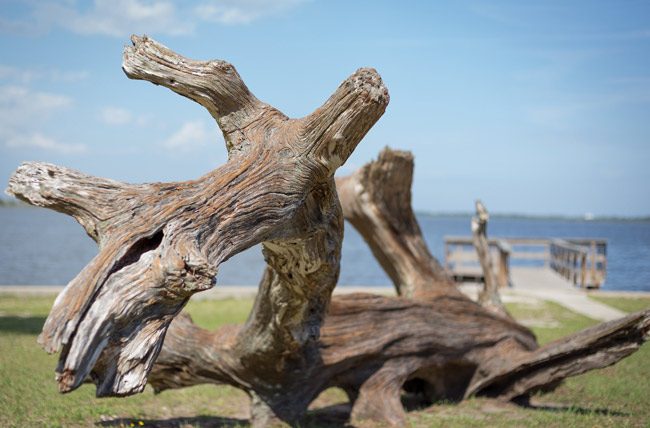 Palm Coast government is holding the Find Your Florida 2017 Photography Contest now through May 31. Prizes will be awarded, and photographs submitted for the contest will be used by the city for marketing, promotional and public relations purposes.
The theme of the contest is "Find Your Florida in Palm Coast." Winning photos will illustrate what makes Palm Coast special. Examples of what the city is looking for include: family fun at festivals, sports activities, cultural clubs and organizations, in city parks and trails; active lifestyle such as walking, running, bicycling, sports, swimming, fishing and boating; and nature such as beautiful landscapes, birds and other wildlife, and waterways.
First, second and third place will be awarded, plus special awards for Best Bird photo and Best Photo taken by a child ages 17 and younger. Gift certificates to local businesses will be awarded in the following amounts: First Prize, $200; Second Prize, $100; Third Prize, $50; Best Bird photo, $40; Youth winner, $40. Gift certificates will be offered to a variety of businesses, and winners will be able to select from the list. In addition, honorable mentions will be awarded as determined by the judges. Winning photographs will be displayed on the city's website, and winning photographers will be recognized at a meeting of the Palm Coast City Council.
Photographers may submit up to 20 entries. It is free to enter. Entries must be submitted no later than midnight May 31.
The contest is similar to the ongoing Flagler County Centennial photography contest, which is offering the same range of prizes. The deadline for submission to the county contest is Monday, April 10. For more information for the county contest, go to www.facebook.com/flaglercountycentennial, or contact the centennial committee directly atcentennialcommittee@flaglercounty.org.
Photographs submitted for the city contest must be taken in the City of Palm Coast. The photographs will be used by the city for marketing, promotional and public relations purposes such as publications, videos and websites, and at city facilities, to promote the city, and without remuneration to those taking the pictures. All submissions will become the property of the city (though the city may not copyright photographers' work or prevent them from publishing, exhibiting or otherwise using the photographs elsewhere.)
For complete guidelines and an online entry form, visit www.palmcoastgov.com/photocontest.
For more information, contact Cindi Lane, Palm Coast communications & marketing manager, at 386-986-3708 or [email protected].
Palm Coast's Jason Giraulo, the city's digital communications coordinator, has collected the 2016 entries into an easily-accessible, browsable Flickr album here.