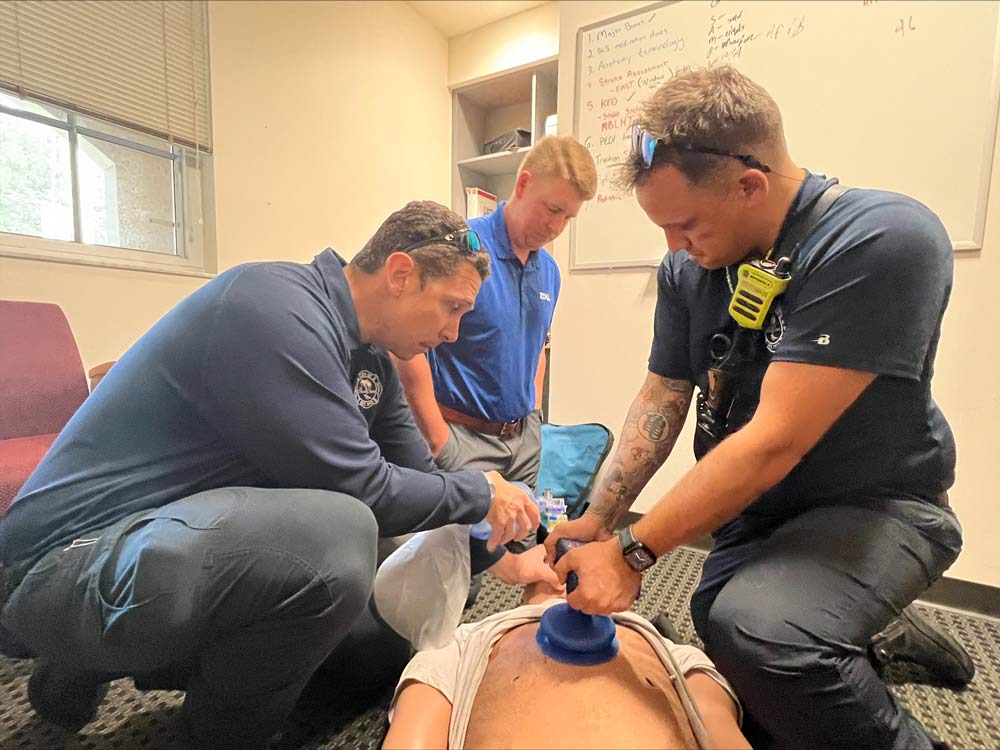 The Palm Coast Fire Department proudly announces its success in securing the 2022-2023 Emergency Medical Services (EMS) Matching Grant, administered by the Florida Department of Health, with a grant value of $23,183.00. This grant, part of the EMS Trust Fund, underscores the department's ongoing commitment to elevating emergency medical services in the community.
The Florida Department of Health has allocated funds from the EMS Trust Fund to bolster and expand prehospital emergency medical services, enabling municipalities to enhance their emergency response capabilities. This funding aims to support various initiatives, including research, elevated levels of emergency medical services, program evaluation, community education, injury-prevention campaigns, and training in vital lifesaving techniques such as cardiopulmonary resuscitation.




Statistics from the Florida Department of Health for 2021 underline the significance of these efforts. Heart disease emerges as the leading cause of mortality in the state, accounting for 19.15% of total deaths. In Flagler County, cardiovascular heart disease ranks as the second-highest contributor to total deaths, at 18.51%. To address this pressing concern, the Palm Coast Fire Department has set a critical performance indicator: achieving a return of spontaneous circulation (ROSC) in 30% of out-of-hospital cardiac arrest cases. The department's goal is to push the boundaries of its capabilities, raising the rate of ROSC in out-of-hospital cardiac arrest situations, thereby enhancing survivability prospects.
At the forefront of this advancement is the Palm Coast Fire Department's successful grant application for the ResQCPR System, developed by Zoll. Comprising the ResQPOD and ResQPump ACD-CPR Devices, the ResQCPR System represents a revolutionary adjunct to CPR practices. These devices synergistically enhance blood flow to vital organs and the brain, directly impacting survival rates. The system offers guidance on compression and lifting forces, as well as compression and ventilation rates, thereby elevating the quality of CPR provided by both EMTs and Paramedics.
Palm Coast Mayor David Alfin said, "It's an honor to secure the State of Florida EMS Matching Grant, a pivotal step for the Palm Coast Fire Department. This empowers us to acquire an advanced CPR system that will undoubtedly save lives in our community. These cutting-edge tools mirror our dedication to top-notch emergency response. The remarkable tripling of cardiac arrest survival rates in neighboring areas underscores the life-saving potential this brings to our community."
The EMS Matching Grant award, totaling $23,183.00, carries a cost-sharing arrangement of 75% state funding ($17,387.25) and 25% local funding ($5,795.75). The department is poised to deploy the new ResQCPR System devices on all front-line fire department apparatus this month, ensuring their immediate availability for responding to patients experiencing out-of-hospital cardiac arrest.