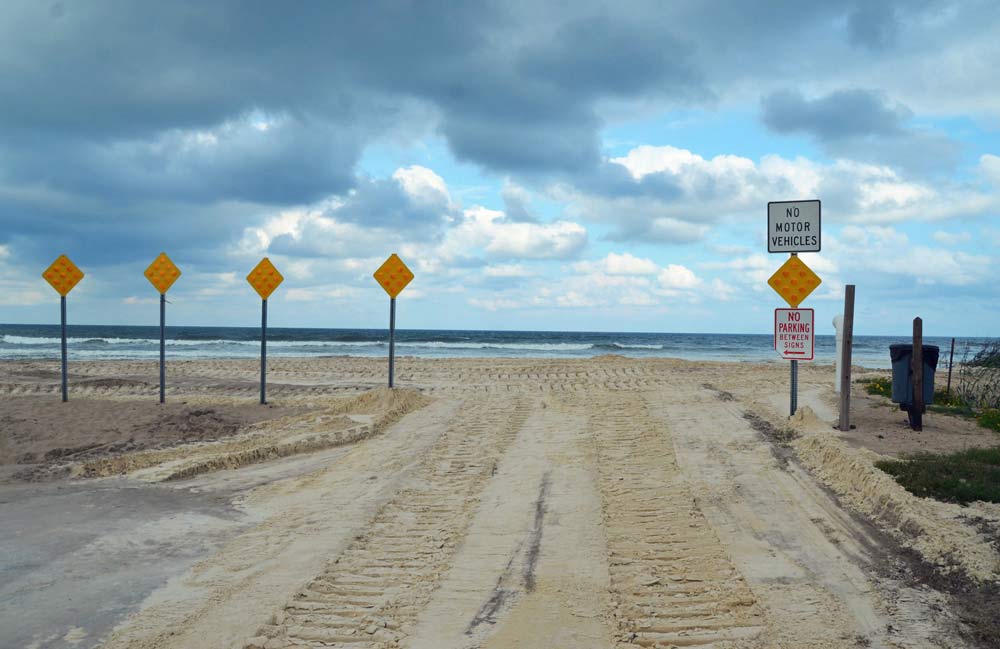 After hearing little more than opposition to the idea, Palm Coast City Council member Theresa Pontieri is stepping back from her proposal to explore annexation of the county's Malacompra Road and beach in the Hammock, opting for "different options," she told her colleagues on Tuesday. But she still intends to find beach access for city residents somewhere.




Pontieri proposed the idea at a meeting of the council on Sept. 12, having prepared a map showing the boundaries of the proposed annexation from the northern reaches of Palm Coast's C-Section, across the Intracoastal, to Malacompra Road, then expanding across county land on the beach to take in those parcels. She presented the plan to her colleagues ahead of a joint meeting of local government representatives the next day where she discussed it, terming beach access for city residents an entitlement. But in both cases, the response was between tepid and hesitant.
The broader public response was almost uniformly critical as numerous people did not see the connection between beach access–available to Palm Coast residents at many points on Flagler County's 18 miles of shoreline, including in Flagler Beach, where most Palm coast residents, like other visitors, congregate–and the need to annex. The idea had emerged out of the joint committee's previous discussion about relieving Flagler Beach of the crush of people by finding ways to disperse visitors to beaches further north in the unincorporated areas.
At last Tuesday's meeting, Pontieri had taken the measure of the response and changed track. "I'm trying to explore some different options with the county to better utilize Malacompra Park without maybe the necessity of annexation because of concerns in the community," she said. She'd been speaking with city staff–and got consensus from the council to do so–and was asking for time to formulate the different approach. "So there's some time to flesh out some of those ideas, bring it back to council, but because it hasn't been fleshed out I'd just like to let you know that I'm not closed off to other ideas."




Pontieri was in part responding to Council member Ed Danko, who'd been speaking to Hammock residents. "There's not much of an appetite over there for us moving into their backyard. They seem to be very independent, and very sort of like leave us alone sort of thing," he said. "I'm just letting you know this. This reaction I've gotten has been very strong in the past week and from what I hear from everyone over there–and I have to respect where they live and their rights–unless something came up that convinced me otherwise, I honestly don't think I want to go down that road."
But the idea of acquiring shoreline for Palm Coast remains in Pontieri's sights. "I'm working with city staff to discuss alternative ways to achieve the same goal of acquiring beach front that we don't have to rely on a third-party entity for," she said in a text today. "The city has now surpassed 100,000 residents, and years ago, we actually did own shoreline. It's a goal of mine to get some shoreline back for our residents."
The city of Palm Coast, incorporated in 1999, never had a beach, nor did its boundaries cross the Intracoastal. When it was known as the "Palm Coast Service District" before incorporation, ITT, the corporation that originally built Palm Coast, owned land on the beach around where Hammock Beach Club is now, calling it "Palm Coast Beach Club." The corporation owned the Sheraton Corporation as well, and for a time the beachside hotel bore that name.




City researchers found evidence that ITT used the site to tag it with one of its slogans: "Our Palm Coast Beaches are covered with shells, not people." But ITT was also famous for getting in trouble with the law over its zealous salesmanship, resulting in various consent decrees with state and federal officials. And when Palm Coast proper became a city, the "Coast" in the name was a mere left-over of ITT's overzealousness.