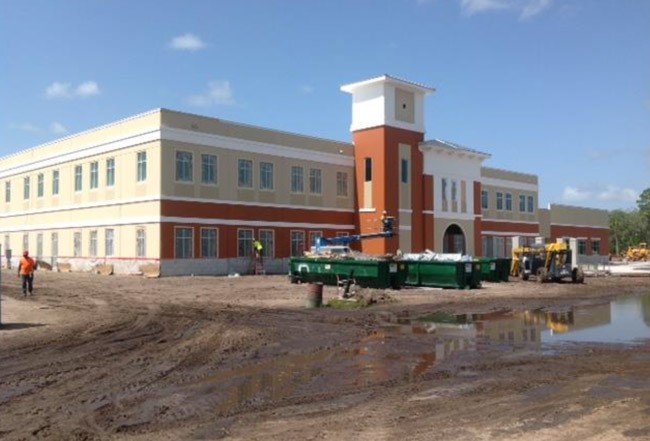 The Palm Coast City Council Tuesday set the city's proposed maximum property tax rate for 2016 at $4.2450 per $1,000 in taxable value—the same rate in place in 2015. But that will nevertheless be the equivalent of a 6 percent tax increase, though most property owners' increase would be substantially lower than that.
In effect, a homesteaded homeowner with a $150,000 house, in the median range in Palm Coast, would see a tax increase of between $5 and $10 dollars for the year.
That's not necessarily the tax rate the council will adopt at its public hearings on Sept. 9 and 23, but it is the maximum rate it will be allowed to adopt by then. "This allows city council some maneuvering room for the upcoming discussions on the general fund, and as always we continue to refine the budget to work that down as we can," Finance Director Chris Quinn said. The council may set a lower rate at those hearings. Historically, the council has either gone with the proposed rate set at this time each summer, or lowered it by a few fractions.
The so-called rolled back rate in 2016 would have to be 4.0559. The rolled back rate would collect close to the same amount of revenue in 2016 as the city did in 2015. New construction amounts for the positive difference, which in Palm Coast would net some $267,000 in additional property tax revenue. Any rate that would result in the collection of more revenue, year over year, would be considered a tax increase, even if that rate is actually lower than it was the previous year. (See a fuller explanation of the roll-back rate here.)
That's what Palm Coast is proposing to do: it would actually keep the tax rate the same in 2016 as it was in 2015. But because property values across the city, including new construction, have increased a healthy 6 percent (the first substantial increase since the Great Recession), that will amount to a tax increase for the majority of residents, who will have seen their property values rise, and therefore their taxable values rise along.
"The taxable values on homesteaded homes have risen by about 1 to 1.2 percent," Quinn said. "The taxable value on my house is about $88,000 or $89,000 which is actually pretty close to the median taxable value of a homesteaded home in Palm Coast. My taxes would go up at this rate about $5 for the year, if we were to adopt the 4.250 rate. Again, it really depends on your home, what your taxable value is, but you're looking about a 1.2 percent increase."
The 2016 rate would net the city $1 million more in revenue in 2016, for a total of $17 million in property tax revenue. The city will collect $16 million in property taxes this year, still well below the $20.2 million peak in 2008, and the $17.6 million and $18 million of the two subsequent years, but also $1 million better than the last four years, when revenue was stuck at $15 million. In 2016, higher collections will continue.
Earlier this month, the Flagler County School Board set its new tax rate for the coming year at about 4 percent higher than it is this year.
Quinn says Palm Coast remains the city with the second-lowest property tax rate in the state, among cities with between 70,000 and 100,000 people. Boca Raton has the lowest.
"The core general fund expenses we expect to go up about 2 percent from fiscal year 15," Quinn told the council, with the general fund budget itself increasing by $1.5 million, from its current $29.2 million. The "core" general fund calculates off-setting allocations of $1 million from the utility and stormwater funds. Once that's calculated into the general fund, the actual increase is half a million dollars, or $1.9 percent. There will be 4.5 new full time positions.
In coming weeks the council will go over its general fund budget in a July 28 workshop, then take on other budget matters and funds at workshops on Aug. 11 and 25 before moving on to the public hearings and adoption of the new budget and tax rate in September.
There was some revealing discussion by the council before the vote on today's adoption. Council member Bill McGuire wanted to be assured that the maximum proposed rate would give the city enough money to run its programs. He was.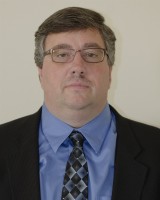 "Has it ever happened that we did have not enough with the [proposed] rate," council member Heidi Shipley said, "that we needed more than what we actually put ion there for?"
"You're asking an accountant if he wants more money. The answer is yes," Quinn said, tongue in cheek and eliciting some laughter. "No, we really haven't been in that position, thankfully, we spent a lot of time working through this and with the city council on proposals. We have not been in that position where the maximum millage rate really hasn't been sufficient for the governmental expenses."
If the council in September sets the new tax rate at the level proposed today, "we will be fine for next year, there won't be any problems," City Manager Jim Landon said. "It doesn't leave a lot for any new programs, but does leave some if you want to add some new programs as you go through this process. But very comfortable with this being the maximum. We are far enough along to have a good comfort level, give you the warm and fuzzy that this will not be a problem. Traditionally we will be able to actually come in lower than the [proposed] rate."
"See, I'm on the philosophy opposite of you as an accountant," council member Steven Nobile said. "I'm sitting here going well, instead of looking for more money, maybe we can lookm for ways of stayimng at the roll-back rate and adjusting where we're spending."
"Of course, that's always an option," Mayor Jon Netts said.
"The maximum propose rate is just our cap," Quinn said.
"I know, but it's like this," Nobile said. "I can throw you in the water to teach you to swim, and you'll try harder, than if I threw you in with a life preserver. You know what I mean? So I'd rather see you really try."
The city administration, of course, has been trying hard for years, and for long before Nobile arrived at the council–through the difficult years of the recession and afterward–to keep its spending as level as possible while still providing services residents expect. Netts tried to make the point: "On the other hand I would hate to throw us in and have the guy sink," the mayor said.
"Eh, some in, some out," Nobile said, though he conceded moments later that he did not want to cut services.
"All of those things are possible," Quinn said. "I can't sit here and tell you they're not possible without service cuts though. So again, the budgets were developed to meet the existing service standards, and we're always looking at efficiencies and things of that nature."
"And because you're always looking at efficiencies, it's reasonable to expect that you could bring the expenditures in at less than the maximum millage rate," McGuire said.
"We always try," Quinn said.
"The input that doesn't do us a lot of good is I want more services and I want lower taxes," Netts said.
Not a single member of the public addressed the matter. The measure passed by a unanimous, 5-0 vote.