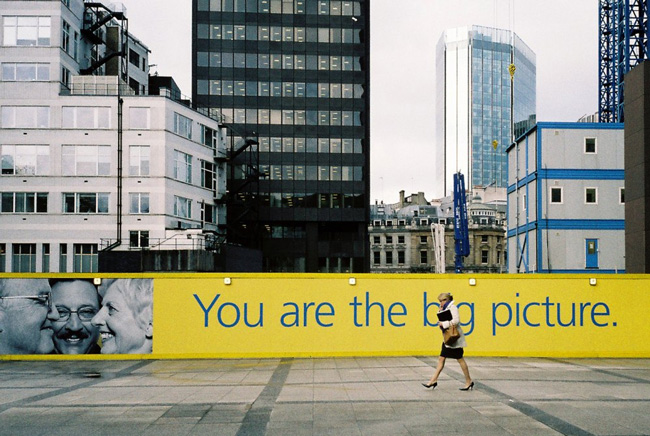 Note: Open enrollment on the federal health insurance marketplace started on Nov. 15. This year, open enrollment runs for three months, until Feb. 15, 2015.
More than 100,000 Americans who signed up for coverage Saturday through the Affordable Care Act's online insurance exchanges, which launched this weekend with far fewer problems and less fanfare than last year. Many people qualified for federal subsidies that kept their monthly premiums well under $100.
"The vast majority of people coming to the site were able to get on and do what they were intending to do," Health and Human Services Secretary Sylvia Burwell said Sunday on NBC's Meet The Press, adding that 500,000 people had signed onto the website.
By most accounts, the federal marketplace that handles enrollment for 37 states ran smoothly — a far cry from last year's disastrous rollout that turned www.healthcare.gov into an embarrassment for President Barack Obama, spurred several staff departures and made the site virtually unusable for two months.
State exchanges that had encountered big problems last year — including Maryland, Massachusetts and Hawaii—all reported no major issues this weekend.
Still, there were some hiccups, with consumers and enrollment counselors facing sporadic delays accessing the website to set up an account and buy coverage. Some of those who bought coverage last year had trouble getting into their accounts because they had forgotten their passwords.
Meanwhile, the insurance exchanges run by 13 states and the District of Columbia functioned well — with the exception of the one in Washington state, which was shut down Saturday because it was giving out incorrect subsidy information. The site was fixed and back online Sunday morning.
The department of Health and Human Services expects 9 to 10 million Americans to enroll in the marketplace in 2015. Currently there are still 32 million uninsured Americans.
Despite this year's far smoother opening, the enrollment process continues to face plenty of uncertainties, including the response of a confused and still uninformed public, among them 20 million uninsured who did not enroll the first year; a shorter enrollment period and premium increases that many of the 7 million people who bought coverage last year will face unless they shop around.
Recent political and legal developments also cast a shadow, including a hostile GOP taking control of Congress in January and the Supreme Court's decision to hear a challenge to the subsidies that millions of people have relied upon to reduce the cost of their coverage.
Ricot Telcy, 37, a West Palm Beach, Fla., security guard, knew nothing about the legal challenge, but was pleased to learn he and his wife could get coverage for about $300 a month—about the same price his wife had been paying for herself.
Across town, at an event at a medical society office, Rick Pierre, 40, enrolled in about an hour in a plan that will cost him nothing in premiums because he qualifies for a large subsidy. "I'm very excited," he said.
Phil Ammann, a freelance writer in St. Petersburg, was one of nearly a million Floridians who bought a plan on the federal exchange for 2014. And now, he has to shop for a new plan.
"Well, I had insurance for a year, and got a letter from my insurance company saying that they're no longer going to be carrying my policy, one of the bronze level policies, and I will have to go this year, again, to get new insurance," he said.
In 2013, he bought a bronze plan from Coventry One, an inexpensive plan he said wasn't ideal, but it took care of some necessary medical expenses.
"I had a colonoscopy this year, as is somebody my age, the doctor says you gotta have it done, so he was very glad to hear I had the insurance and I promptly went and had the procedure done and fortunately everything came out perfect," said Ammann, who said he put off the test because it would have cost him $1,500 without insurance.
---
A far cry from last year's disastrous roll-out, but many uncertainties persist.
---
Like 91 percent of Floridians who bought a plan on HealthCare.gov, he was eligible for federal tax credits that helped pay for part of his monthly premiums.  Even more critical than the premium help, he said, was the the piece of the Affordable Care Act that says people can't be denied coverage based on "pre-existing" conditions.
"That single change alone is most important to me personally," he said. "I've dealt with high blood pressure since my early 30s."
And up until last year, he says health insurance companies could either flat out deny him, or ask him to pay really expensive premiums.
He's not the only one who should be checking HealthCare.gov, according to Sabrina Corlette, the project director at Georgetown University's Center on Health Insurance Reforms.
"For people who are enrolled, most of them, in fact probably all of them, are going to need to go back to the marketplace or HealthCare.gov to check their information and make sure that it's up to date, and they're going to need to re-enroll in a health plan," she said.
A check of HealthCare.gov for Ammann's zip code in Pinellas County lists plans available from Assurant, Cigna, Florida Blue, Humana and United Healthcare.
Coventry One, the company Ammann went with last year, is nowhere on the list.
The move to stop selling Coventry One, an Aetna-branded plan, in Pinellas County through HealthCare.gov was a "business decision," according to Aetna's public relations.
A disclaimer at the top of HealthCare.gov says this: "Important: The premiums below are only estimates. You'll need to fill out a Marketplace application to get actual plan prices. Some plans and details you see here may change."
Without taking into account any tax subsidies to help pay for premiums, the plans range from $373 to $814 a month.
"I guess it's going to go back to square one, and on Nov. 15, get on the exchange, and start over again and find out what my subsidy level will be based upon my tax returns," Ammann said.
Under the Affordable Care Act, most Americans have to be enrolled in a health insurance plan, or they'll face a penalty.  In 2015, the penalty increases to 2 percent of your household income, or $325, whichever is greater.
For Ammann, and anyone else shopping on HealthCare.gov who need their coverage to start Jan. 1, they have to enroll by Dec. 15.
In most states, those who bought coverage last year will be re-enrolled automatically if they do nothing by that date – a scenario that could result in higher costs since most premiums and benefits are changing.
The exchanges and the publicity around them also spurred millions of people to sign up for Medicaid, which has expanded eligibility under the health law in 27 states, but not in Florida.
The Obama administration expects about 9 million people to get coverage on the exchanges before open enrollment ends Feb. 15. The marketplaces are a cornerstone of the health law because they help expand health coverage to millions of Americans who do not get health coverage at their jobs. More than eight in 10 people buying policies last year received a government subsidy to lower their premiums.
In Philadelphia, Joseph Krakauskas, a retired 62-year-old, showed up two hours early at an enrollment event to secure a place at the front of the line. He has just found out that his current premiums were going to triple next year and he needed help finding a new plan. "This is almost like a bait and switch," he said of the rate increase. "I can't believe they're getting away with this."
Krakauskas wasn't able to access his account through the website, however. Still, a counselor found him an HMO plan for $128 a month, higher than he was paying last year, but about half of what his old plan would cost in 2015.
Despite the government's efforts to streamline the application, confusion and difficulty navigating the website also brought in many people, including Sarah White of Philadelphia, a mother of two.
"I have a doctoral degree," she said. "The fact that this is so complicated for even someone with [her education] is ridiculous. But here I am trying to get help and I have hope."
Demand for coverage was particularly high in California, where 1.2 million residents signed up for coverage last year.
By 9 a.m. Saturday, dozens had lined up for a festive enrollment event in Los Angeles sponsored by SEIU-United Healthcare Workers West. Most of the applicants came prepared – holding envelopes with pay stubs, birth certificates and Social Security cards. As each finished signing up, volunteers cheered, applauded and snapped photos.
Alejandro Irigoyen, 45, said he missed the deadline last year and didn't want to risk doing that again. When he injured his foot recently, he paid about $500 for a doctor's visit, X-rays and medicine. With the help of an enrollment counselor, Irigoyen signed up for a plan which will cover both him and his 23-year-old son for about $75 a month.
"I feel much more secure," Irigoyen said.
–Health News Florida, Kaiser Health News and FlaglerLive