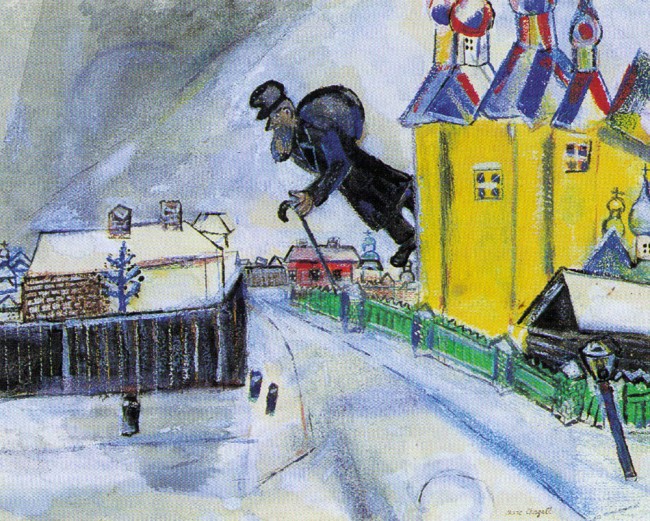 When your boss tells you you no longer have a job, you've been fired. Or laid off, if you prefer to put a kinder face on it. It's never a good thing, because it's not your choice.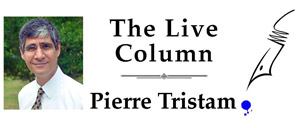 When you walk into your boss's office and say you are voluntarily resigning, you're not losing your job. You're quitting. You may have a whole lot of reasons. You may be taking another job, starting your own business, choosing to work part-time, or quitting the rat race altogether. Whatever your reason, it's your choice, and more often than not, it's an indication of your freedom to do as you please, if you can afford it. In other words, you're not a prisoner of your job, or at the mercy of what's commonly referred to as "job lock." It's a good thing. A very good thing.
Last week the non-partisan Congressional Budget Office released a routine update about the federal budget outlook that included some very good news about the federal budget. It included some startling news no one paid any attention to: the deficit is plummeting to levels last seen before the Great Recession, something even the Congressional Budget Office hadn't predicted to see this soon. Too good to spin into invectives, the reigning inquisitors ignored that one altogether.
There was another bit of very good news in the same report, that one about the Affordable Care Act. Surprisingly, everyone paid attention to it, mostly because of the way it was portrayed. The media, of course, where numbers are often as suspect as reporters and editors' IQ, portrayed it as very bad news. I'm referring to the CBO's prediction that there would be 2.5 million fewer full-time jobs over the next 10 years, and that the Affordable Care Act, otherwise known as Obamacare, is to blame.
Naturally, the prediction was catnip for those who've sworn death to Obamacare since its inception. They've been calling it a job killer, and now they had their smoking gun. They felt vindicated. I must admit, even my pinko liberal socialist eyes did a double take when I saw the CBO numbers attached to newspaper headlines. But then I looked at the report itself. And wouldn't you know it. The numbers were right. But the interpretation was, if not a total lie, then at least a complete reversal of what we understand to be the meaning of freedom, of the freedom to work especially, or not be enslaved to a job, and the freedom to tell one's boss, in the unforgettable words of Johnny Paycheck, to take this job and shove it.
Because the fact is that while the CBO predicts a drop in total jobs created, it does not predict a rise in unemployment. So how do you supposedly lose 2.5 million jobs without affecting joblessness? It's a simple answer really. While Obamacare will unquestionably cause some immoral businesses to cut employees back to part-time status to avoid giving them health insurance, the majority of those so-called job losses have nothing to do with that. They have to do with the new freedom Obamacare gives people who were otherwise held hostage by their job, because that was the only way they could get health insurance—or not lose it—to finally get away. To choose for themselves how or whether and when they should work at somebody else's account.
This isn't just me interpreting the report. It's made explicit in the report itself, which states: "The estimated reduction stems almost entirely from a net decline in the amount of labor that workers choose to supply, rather than from a net drop in businesses' demand for labor, so it will appear almost entirely as a reduction in labor force participation and in hours worked relative to what would have occurred otherwise rather than as an increase in unemployment (that is, more workers seeking but not finding jobs) or underemployment (such as part-time workers who would prefer to work more hours per week)."
If there isn't going to be a net drop in businesses' demand for labor, it's irrelevant whether some workers choose to leave the workforce. Jobs will still be there for those who want to work. Jobs aren't being killed. If anything, they're being created, or at least shifted, in favor of those who may want to work more than those who, until now, were forced to work. Who would you rather have on your payroll?
Obamacare gives workers that freedom and peace of mind, neither of which they had before the Affordable Care Act became law. And many will choose to do just that. Either stop working, or work part-time, or take a break from work, spend more time raising the children (imagine that: having the freedom to be more family oriented without fearing to lose one's health insurance), or do whatever they can afford to do. How can that not be a very good thing, and a very American thing?
That seems to me pretty straight-forward. But all we'll hear from the very people who claim to speak for workers' freedom to choose is—job killer. I'll take those gauze-tipped bullets over the prison chains of the old boss-powered system any day.

Pierre Tristam is FlaglerLive's editor. Reach him by email here.