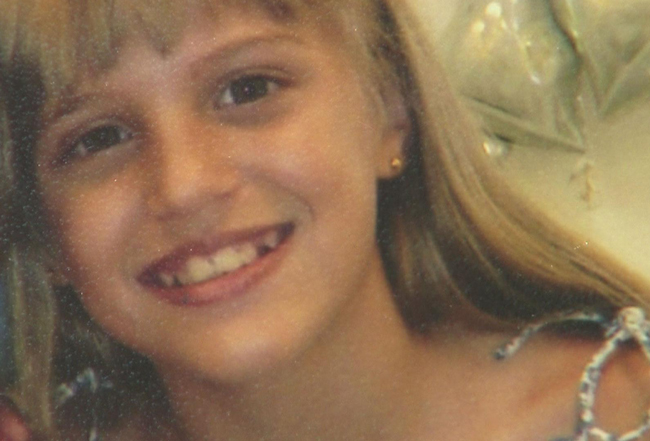 Shaken by the high-profile torture and murder of 10-year-old Nubia Barahona in West Palm Beach in February, the state Department of Children and Families is preparing to ask lawmakers next year to bolster child-protective investigations.
Barahona was found decomposing in a bag in the trunk of her adoptive father's pick-up truck three days after she'd been killed. Her twin brother was in the vehicle, in critical condition. Both had been bound and held in a bathtub for hours before Nubia's death, which, an autopsy revealed, was the result of relentless brutalization, allegedly by Jorge and Carmen Barahona, who face first-degree murder charges.
DCF had been tipped off that abuse was taking place in the Barahona home, and an investigator had visited there the day before the murder, but was misled by Carmen Barahona about the children's whereabouts.
A DCF budget proposal submitted this week seeks tens of millions of dollars to add and retain child-protective investigators, improve technology and better coordinate efforts with local law enforcement.
The budget documents outline problems with high turnover among investigators, large caseloads and low pay. The proposal, which would need legislative approval next year, comes seven months after the death of 10-year-old Nubia Barahona caused outrage in the state.
"It (the proposal) is part of an overall focus to make sure our front-line workers are getting what they need," DCF spokesman Joe Follick said.
Part of the proposal seeks $15.8 million to improve technology in the child-protection program, such as equipping investigators with mobile technology that would allow them to get case information remotely and also enter notes and details.
The proposal, sent to Gov. Rick Scott on Thursday, says that linking such devices to a child-welfare database would "deliver real-time updates about criminal history and late-breaking case events to the investigator."
DCF also wants to shift nearly $25.3 million into the child-protection program, including adding investigators, improving pay and providing money to local law enforcement to better coordinate in child-protection probes.
The budget documents point to communication "gaps" between DCF and local police that can have dangerous consequences.
Follick said DCF has added about 100 child-protection investigators since Nubia Barahona was found dead. Nubia's adoptive parents are alleged to have long abused the children.
But the budget documents indicate the state needs to do more to add and retain investigators and give them a "career pathway." It said, in part, that investigator pay is relatively low when compared nationally and that turnover and high workloads feed off each other.
"Children and families involved in the child-welfare system live in chaotic circumstances in which the (investigator) may be the only resource to investigate," the proposal says. "However, high … turnover can disrupt the continuity and stability of service delivery that helps families obtain the support they need."
The agency's budget proposal is only an initial step in a months-long process. If lawmakers decide to pursue the ideas, they will have to find a way to pay for them — a tricky issue as the state is expected to have another tight budget during the 2012-13 fiscal year.
In the budget documents, DCF proposes shifting money from other programs to help bolster child protection. But that also would have ramifications, as DCF raises the possibility of shifting money away from such things as homeless programs.
While it's unclear whether lawmakers would approve such ideas, Follick said the agency is trying to set budget priorities. He said improving the child-protective system could help prevent other problems and costs for the state in the future.
"An investment now is going to save money in the long term," Follick said.
–Jim Saunders, News Service of Florida, and FlaglerLive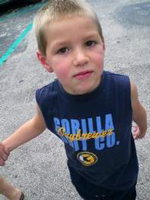 In an unrelated case, DCF was asking on Sept. 16 for the public's help in finding 9-year-old Richard Bryant. DCF received a court order to locate the child, according to an agency news release. He may be with his father, Timothy Bryant, 30, according to the Gainesvulle Sun. DCF and Alachua County sheriff's officials failed to find the boy or his father at a home on Wednesday night. "We are asking for the public's help because we believe that Richard may be in danger," DCF spokesman John Harrell says in the news release. Anyone has any information on Richard's whereabouts can contact the Sheriff's Office at 352/955-1818.