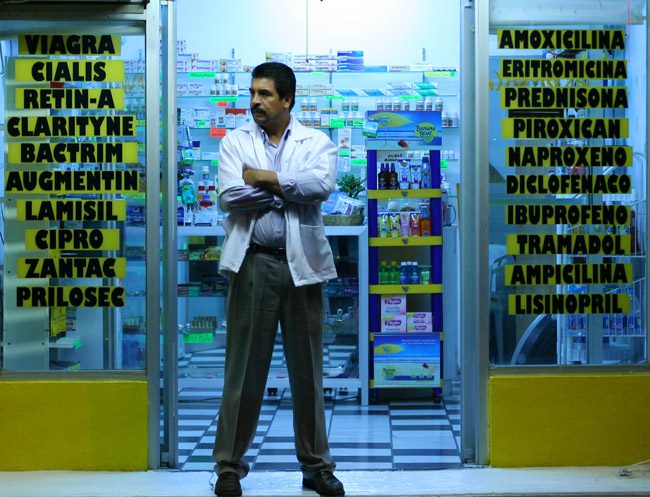 Seven days' worth of pain medicines are inadequate for patients who've had their chests ripped open for heart surgery or had their hips or knees replaced, doctors told lawmakers considering legislation aimed at curbing the state's opioid crisis on Wednesday.
As opioid-related deaths in Florida continue to skyrocket, Gov. Rick Scott and lawmakers have deemed what many — including doctors, law enforcement officials and child welfare workers — label a public-health crisis a top priority during the 60-day legislative session that began Tuesday.
Scott wants to spend $53 million, more than half of which comes from federal funds, to address the issue.
The governor is also pushing a proposal that would restrict doctors to prescribing between three and seven days' worth of opioids for patients with acute pain and would force physicians to consult a statewide database before prescribing potentially addictive pain medications.
The House Health Quality Subcommittee late Wednesday unanimously approved a measure incorporating the prescription drug limits, after surgeons objected that the changes could pose problems for patients who've undergone open-heart surgery or had their hips or knees replaced.
"A neurosurgeon who does a craniotomy is going to create a pain that is going to last more than seven days. A cardiovascular surgeon who does a coronary bypass and has to break the ribs to get into the cavity is going to create pain for more than seven days," said Chris Nuland, a lobbyist who represents the Florida Neurosurgical Society and the Florida Society of Thoracic and Cardiovascular Surgeons.
Nuland said that, if surgeons aren't allowed to give longer prescriptions, patients will have to remain hospitalized longer.
"And that's not good for the patient. It's not good for the system. That all being said, the days of sending someone home with 90 days of opioids are over. We recognize that," he said.
Earlier in the day, Brian Luskin, a Palm Beach County orthopedic hand surgeon, told the Senate Health Policy Committee that, while he supports the state's attempt to rein in prescription drug abuse, the effort "raises some issues that affect the reality of orthopedic care."
Many patients who have undergone orthopedic surgery need to take opioids for two to three weeks afterward to manage their pain, Luskin said.
Under the Senate and House proposals (SB 8 and HB 21), patients would have to get additional prescriptions for pain medications from their doctors because refills for the Schedule 2 drugs cannot be called into pharmacies.
That's problematic in a state where between 200,000 and 300,000 hip and knee replacement surgeries are performed annually, according to Luskin.
"It is almost infeasible for some of these people to get back to the clinic within the seven-day time frame," he said.
Rep. Jim Boyd, the sponsor of the House measure, said there might be some way to accommodate the surgeons, but he seemed skeptical.
"I listened to the testimony about cracking somebody's chest open. I'm not making light of that. But I have a friend who had his chest cracked open. They gave him 90 days of opioids. He took two Tylenol and he never had a bit of pain," Boyd, R-Bradenton, told reporters after the meeting. "I'm not saying that works for everybody. I think there's some conversation we can have, but I want to make sure we don't water down our initiative just to accommodate perhaps a one-off situation."
The Senate Health Policy Committee heard testimony from doctors and others regarding Sen. Lizbeth Benacquisto's bill (SB 8) earlier in the day, but Benacquisto asked the panel to hold off on a vote until next week so that some changes could be made.
Benacquisto said she is exploring the issues raised by the surgeons, but she, too, seemed wary about backing down from the seven-day maximum.
"I am focused on what is best for everyone. It is a balancing act because the statistics, the numbers don't lie. The longer someone is on that medication, the increase in ability for them to become addicted. It is those folks who are receiving the medications as a result of these types of injuries that by and large are becoming addicted, and I am going to be very careful about how we move forward with any adjustment to dosage timelines," the Fort Myers Republican told reporters Wednesday.
The measures would restrict doctors to prescribing three days' worth of opioids to patients with acute pain but would allow them to prescribe up to seven days' worth of the pain medications if they deem it "medically necessary."
The time limitations are based on a U.S. Centers for Disease Control and Prevention guideline, which advises that "three days or less is often sufficient and that more than seven days will rarely be needed" for acute pain, according to a House staff analysis of the bill. The limits are grounded in research that show patients who took powerful pain medications for the first time had a higher chance of developing dependencies with longer prescriptions.
Whether the legislation will be tweaked "will play itself out in this process," House Speaker Richard Corcoran told The News Service of Florida on Wednesday.
"The goal is to end the scourge that opioids have presented to our state. We've been fighting this fight since I first got elected …and now here we are seven years later, the scourge still exists," Corcoran, R-Land O' Lakes, said.
Corcoran said that other states have had success in combating opioid addiction when restrictions on prescription lengths have been imposed.
"I think, through the committee process, we will be able to improve and make the bill work for those who actually need the pain medication and clamp down on an over-excessive amount of pills being prescribed to people who don't need it," he said.
–Dara Kam, News Service of Florida