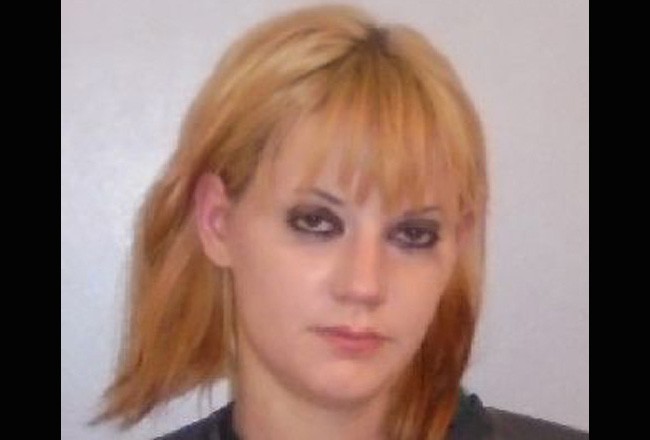 Nichole Headley hasn't had a good year. The 25-year-old San Bernadino native and current resident of 103 Front Street in Palm Coats was arrested in May on a felony charge of habitually driving on a suspended license and drug possession, and again four weeks later for the same illegal driving charge. She was arrested in October for violating her pre-trial release agreement.
Now she faces more serious charges, six in all, four of them felonies. It started with a lighter. Headley was looking for one in a lanai's summer kitchen at 47 North Waterview Drive. It wasn't her lanai. The house owner noticed her and told her to get off his property. She told him she was looking for a lighter. The man again told her to leave. So she did, though that wasn't all she'd done in the lanai. A neighbor told police she'd spoken with Headley that day, and Headley had told her she'd spent the night at 47 North Waterview, according to her arrest report.
Cops were alerted. When they got to 47 N. Waterview, they were directed to a nearby house and told Headley was by the front door there. She was. But as soon as she saw the deputies approaching, she started running. A pursuit started. Headley ignored the cops' orders to stop, running down to the boat docks–and jumping into the Intracoastal Waterway.
Headley then crossed the waterway toward Island Estates. As she swam she told the cops that she didn't want to be caught because she was on probation. (Judge J. David Walsh sentenced her to two years' drug-offender probation on Nov. 4.) Dispatch sent additional law enforcement officers to Island Estate, where they caught up with Headley as she was coming ashore. Once again she ran off but the cops stopped her and brought her to the ground in an empty lot at 28 Island Estate Parkway, and cuffed.
Deputies searched Headley and found four and a half Xanax pills, four Roxycodone pills, a "small amount of crack cocaine," a crack stem with residue, and $1,963 in assorted bills, which, her arrest report states, she "had possession of during the whole incident." It's not clear how she kept the money and the pills from being damaged by the water.
"All of my money better be there," she told the cops as they seized the property, "I know you cops are crooked." Her language got allegedly saltier as the arrest proceeded, with Headley becoming combative in back of a patrol car, banging her head against the partition with the driver's compartment and continuing to speak ill of law enforcement.
She was taken to Florida Hospital Flagler for clearance. There she allegedly again became combative, this time with hospital personnel, but finally calmed down, apparently being taken over with sleep, enabling personnel to clear her. She was taken to the Flagler County jail and booked on charges of burglary, cocaine possession, three other drug charges, and resisting arrest.
Thursday evening she was still being held on $6,500 bail.