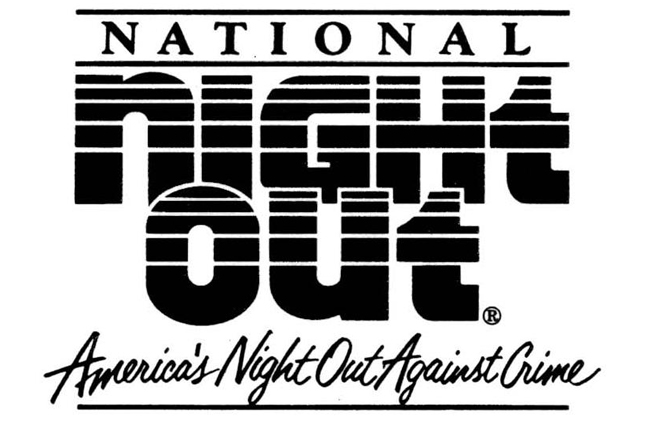 Young artists who know their way around the sidewalk canvas with multi-colored chalk are invited to join Flagler County's "National Night Out," scheduled for Tuesday, Aug. 3, from 5 to 7 p.m. at Flagler Palm Coast High School on State Road 100. The sidewalk art contest for children 15 or younger is a new addition to the annual event. John Jones, manger of Flagler County's Target Store, will be bringing 500 boxes of chalk for the young artists. A three-judge panel will choose winners in three age divisions.
The crime prevention education event is co-sponsored by the Flagler County Sheriff's Office, the Flagler County School District and Target, the event's national sponsor.
While the artists are busy, FPC's front parking lot will be transformed for two hours into a display of crime-fighting and crime prevention equipment. Units from the Sheriff's Office include the Special Weapons and Tactic unit, marine patrol unit, mobile command unit, road patrol vehicles and a personnel carrier.
The Flagler County Fire Services will be on hand with fire-fighting apparatus and the county's helicopter, "Fireflight", will be landing on the grounds. Units from Bunnell Police Department and Flagler Beach Police Department will be joining the Sheriff's Office to provide crime prevention tips for local communities.
Captains of Neighborhood Watch programs in Flagler County will be manning booths to help local residents who are interested in organizing a program in their community.
The Citizens Observer Patrol, the Sheriff's Office volunteer division, will be providing fingerprinting for youngsters. They will also be offering sign ups for the "STAR" program which is a free home inspection that assists residents with making their homes more secure.
National Night Out, 'America's Night Out Against Crime,' was introduced by the National Association of Town Watch (NATW) in 1984. The program was the brainchild of Association Executive Director Matt A. Peskin. In an effort to heighten awareness and strengthen participation in local anticrime efforts, Peskin thought that a high-profile, high-impact type of crime prevention event was needed nationally. At that time, he noted that in a typical 'crime watch community', only 5 to 7 percent of the residents were participating actively. Due to the growth and success of these programs, he thought this percentage was too low. He proposed a national program which would be coordinated by local crime prevention agencies and organizations – but that would involve entire communities at one time. The first National Night Out was introduced early in 1984 – with the event culminating on the first Tuesday in August.
That first year, 400 communities in 23 states participated in National Night Out. Nationwide, 2.5 million Americans took part in 1984. The seed had been planted. In subsequent years, participation has grown steadily. The 24th Annual National Night Out last August involved 35.4 million people in 11,310 communities from all 50 states, U.S. territories, Canadian cities, and military bases worldwide. National Night Out 2008 will culminate on August 5th. Over 12,000 communities are expected to take part. (Those numbers are provided by the National Night out organization and are not independently verified.)
"The event continues to grow and I know everyone who comes out for the evening will go home with some valuable, new information," said Sheriff Don Fleming. All events, including Flagler's at the high school, are free and open to the public.