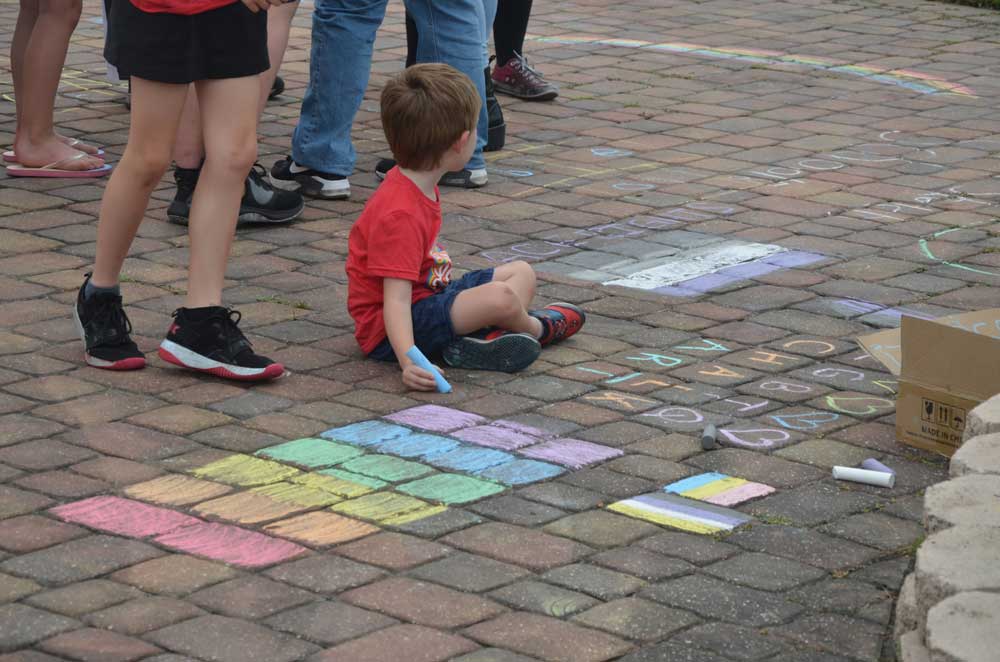 The Florida chapter of Moms for Liberty, the conservative nonprofit that advocates for parental rights in schools, would like state lawmakers to expand the state law that restricts classroom instruction about gender identity and sexual orientation for children from kindergarten through the third grade.
The Parental Rights in Education law, dubbed "Don't Say Gay" by its critics, ignited a firestorm of criticism among Democrats and LGBTQ advocates and received national attention after it was introduced and later signed into law last year.
"We are advocating to increase that as far as ages and grades to have it be K-8," said Angela Dubach, the Pinellas County chapter chair of the organization, speaking to the members of the Pinellas County legislative delegation as they met as a group on Wednesday morning at the Clearwater branch campus of St. Petersburg College.
A group of students, parents, and teachers filed a lawsuit last year to block the measure from being implemented, alleging it is unconstitutional in part because it "chills speech and expression that have any connection, however remote, to sexual orientation or gender identity."
Brandon Wolf, press secretary for Equality Florida, slammed the idea.




"At every step of the way, right-wing extremists have gaslit the community about its insatiable desire for censorship and erasure of LGBTQ people," he told the Phoenix in an email.

"They insisted that the Don't Say LGBTQ law would be narrow in scope and limited to K-3, despite knowing that the law's impacts would be far broader and more sweeping. Already, we've seen books with LGBTQ characters banned, 'Safe Space' stickers peeled from classroom windows, the contributions of LGBTQ people in history censored, and LGBTQ History Month itself rejected in districts across Florida," he continued.
"The desire of right-wing groups like Moms for Liberty to wield more government censorship over more students is shameful and at odds with the bogus rationalization for this harmful policy they were peddling throughout 2022. LGBTQ people are a part of society's fabric. We are your neighbors, family members, and friends. And our state should be a place committed to protecting all students and respecting all families."
Four asks
The expansion of that law was one of four proposals that Dubach called on lawmakers to consider going into the 2023 legislative session. Dubach said that she'd also like legislators to "take a look" at expanding the timeline on legislation signed by Gov. Ron DeSantis in 2021 that bans private employers and government entities from implementing COVID-19 vaccine mandates and school districts from requiring face masks. The measure is slated to expire on June 1.
Another measure that the Florida chapter of Moms for Liberty supports relates to school board races.
"Myself and our organization supports partisan school board elections," Dubach said. "That's something that we are asking you to take a look at. I was originally told that we'd have to change the Florida Constitution so we wouldn't be able to do that, so if you could advise me on that that'd be wonderful."
Measures have been filed in both the House and Senate this year calling for a constitutional amendment to require members of a district school board to be chosen in partisan elections.  If approved, it would go into effect in 2026.




Florida voters voted overwhelmingly in 1998 to make school board races nonpartisan, and efforts to put such an amendment on the ballot have failed in recent legislative sessions. But that was before Gov. DeSantis weighed in on the topic last summer and endorsed 30 candidates in school board races, the majority of whom won either in their primary or general election contests last year.
The last item that Dubach mentioned was "some type of legislation" around the amount of mental health funding that public schools in Florida receive.
"Right now, Pinellas County schools have $140 million allocated for mental health, and I talk to teacher after teacher after teacher and they say, 'We are not mental health counselors. We want to educate these children and get them ready for the next grade,'" Dubach told the group of legislators. "They don't want anything to do with mental health. That is up to the parents, their doctors, and all of that stuff is at home."
The Phoenix reached out to the Pinellas County School District to confirm those financial figures but did not immediately receive a response.  State lawmakers have five more weeks of committee meetings scheduled between now and the official beginning of the legislative session on March 7.
–Mitch Perry, Florida Phoenix
Reader Interactions