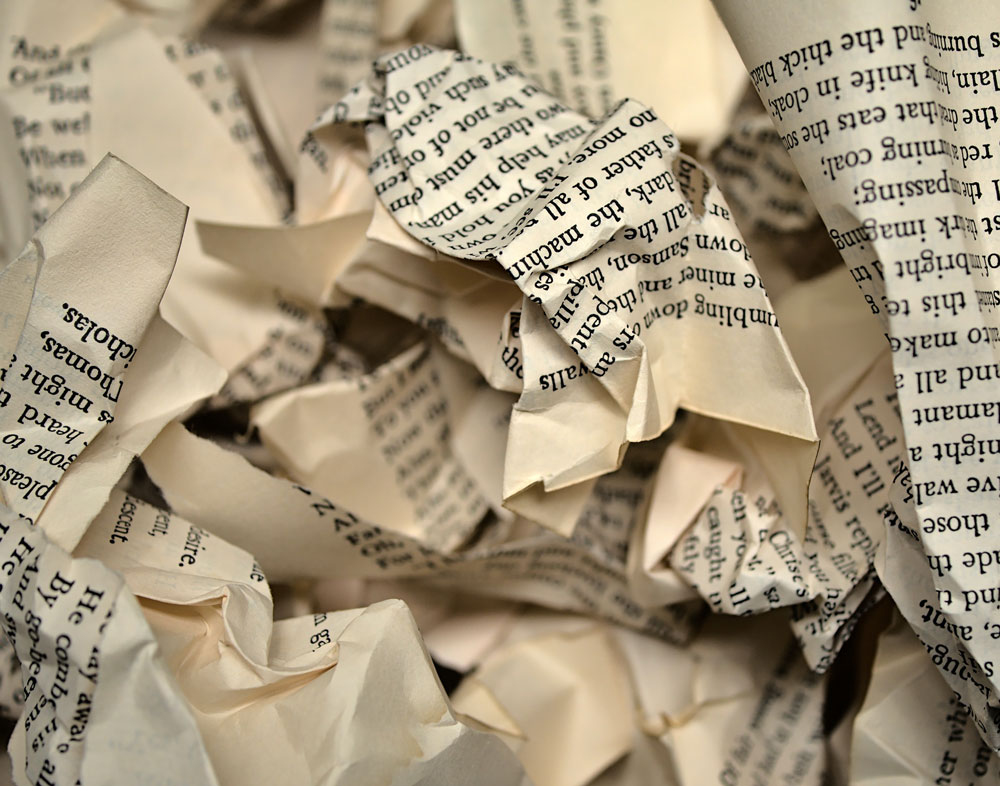 By Merrill Shapiro
Two sets of voices, one profane, one sacred, call out to each of us, the taxpayers who support Flagler County Schools, from the limbo where our Flagler-Palm Coast High School production of Harper Lee's To Kill A Mockingbird lies writhing.  Those who care are listening carefully.
The profane voice of the censorship of ideas cries out from the halls of the history of western civilization.  Attempts to quash ideas, under the guise of protecting public sensibilities, goes back to the time of the Bible where the son of King Saul of Israel is called "Ish-Boshet" rather than "Ish-Ba'al," that is, "Man of Shame" rather than "Man of the (god) Ba'al," because a reference to the pagan idol-god Ba'al, like the word "nigger" in To Kill A  Mockingbird, was considered too offensive.
In this way, the censor does the thinking for the reader.  After all, what would give anyone the idea that readers can think for themselves?  Paternalistic rulers thought they were avoiding offense and much more.  "We'll take care of them," they said, "We'll protect them from offensive ideas, guide their thinking, show them the 'right' way to think and act!"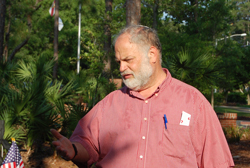 In a free society, the kind championed by America's founders, the goal was to create a world where people think for themselves, where people can make up their own minds.  Our founders had some reservations. After all, all those people thinking for themselves could be messy!  The people who like order and regimentation in thoughts and ideas might be upset.  But the price was well worth paying in order to purchase a free marketplace of ideas, even offensive ideas.
The profanity of censorship has no place in our community.
The sacred voices of learning, growing, maturing young people who are beginning to spread their wings and soar on the uplifting winds of new ideas of all sorts must be handled with reverence and respect.  The taxpayers of Flagler County support a school system with the hope of developing a new student, equipped for the 21st century with the ability to think in new and different ways.  The profane voice says, "Perhaps we shouldn't teach evolution, because Darwin's theory will offend someone."  The sacred voice wants our students to confront every idea, to nurture and cultivate, support and encourage thinking about ideas and concepts of which we have never heard!  Education is that sort of sacred endeavor with a sacred voice.
We can envision our students in Flagler County Schools as having zippers in their heads, zippers that are opened by our teachers who pour in a bunch of facts, close the zipper and send their charges on their way.  But in an age of instant internet, those facts are available from sources of every kind.  We want our students to be facile with ideas.  The way to create this facility is not to limit their access to ideas, but to untie the bonds that may fetter young minds.
The profane is everyday, usual, mundane, when standing alone.  In the presence of the sacred, the profane looks really bad.  Censoring a play in any setting because it contains a single, potentially offensive word is bad, very bad.  Censoring a play in a school setting, where the sacred endeavor of education is underway, is much worse.
In the presence of every evil there are perpetrators, victims and bystanders.  Perpetrators only get to practice their evil because the bystanders do little or nothing.  It is understandable that members of the Flagler County School Board wish to stand behind our new school superintendent. But they cannot be silent in the face of evil.  There's still time to speak up.

Rabbi Merrill Shapiro is FlaglerLive's board chairman and president of the national board of Americans United for the Separation of Church and State. He can be reached by email here.