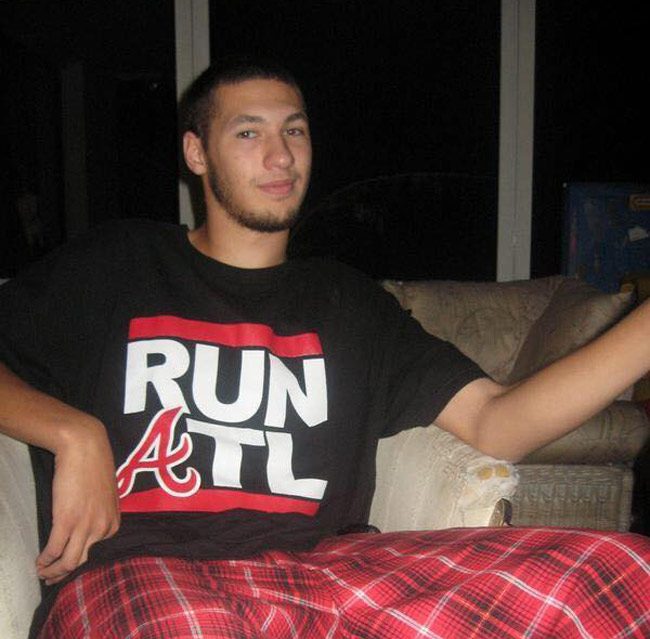 Update: Michael Long died the morning of June 28, after he was taken to a hospital, leaving behind a 7-year-old son. Services are scheduled for Friday, July 7, at 10 a.m. at Craigs Flagler Palms in Palm Coast. His family has set up a GoFundMe account here.

The zone of I-95 just south of State Road 100 in Palm Coast was again the scene of a grave, single-vehicle crash early this morning, three days after a man was killed on the same stretch in seemingly similar circumstances.
Shortly after midnight this morning, Michael Robert Long, 30, of Madison Green Circle in Palm Coast, was traveling north on I-95 when, just south of State Road 100, he lost control of his 2015 Toyota Corolla. The Florida Highway Patrol, which is investigating the crash, has not determined what caused Long to lose control.
Long's car veered toward the center median, struck the guardrail, then was catapulted across all three lanes of the highway and onto the grassy shoulder, where it struck a tree. The Toyota came to rest facing west. Two people witnessed the crash, according to FHP.
Long was taken to Halifact hospital in Daytona Beach in critical condition, and FHP listed the wreck in a brief release this morning as a "possible fatal," an unusually grim assessment considering that the victim was, and for now remains, alive. The release described Long's condition as "very critical" when he was transported from the scene.
The Palm Coast Fire Department, Flagler County Fire Rescue and the Palm Coast Fire Police responded to the scene.
Three days ago, also in early morning, a man was killed when his vehicle veered off toward a guard rail, crashed through it, and ended up in the media. A witness who spoke with 911 at the time reported seeing the driver attempt to pass, then fishtail and lose control. FHP has yet to release the identity of that victim.
Long had been cited with careless driving in April, when he was at the wheel of a different vehicle, but that was his only traffic issue in 11 years.
As of July 4, 26 people have been killed in traffic-related crashes on Flagler County roads, including Long.