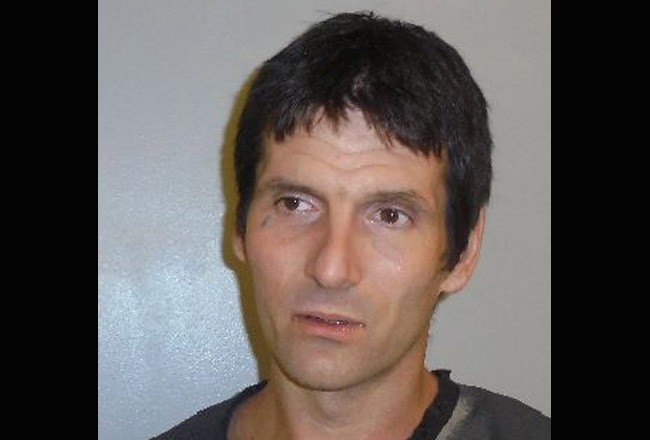 Sunday and Monday Florida Hospital Flagler's emergency room was the scene of two odd and unrelated incidents that resulted in the arrest of one man and the investigation of a suspicious shooting that injured a man's foot but that led to no arrests, because of conflicting and inconclusive statements.
In the first case, Mathhew McKerlie insisted that he be arrested and went as far as taking a swing at a sheriff's deputy to be sure he would be. So he was, after repeatedly engaging emergency room staff at Florida Hospital Flagler over a wrist injury he'd just sustained.
McKerlie, 36, a resident of Blyth Place, had been transported to the hospital either late Sunday night or early Monday morning for treatment to a cut to his wrist. Once at the hospital though, McKerlie refused treatment and left, only to return to the hospital, go through the re-admission process, get some treatment to his wrist, but then refuse any further treatment. He left again on foot.
He returned 25 minutes later. Hospital staff told him he'd been discharged, and that he had to leave the property. McKerlie said he wasn't leaving and that the staffer "had better call law enforcement because he was going to do something violent," his arrest report states.
A deputy arrived and started talking to McKerlie about a possible solution. McKerlie though said he either wanted to be taken to Florida Memorial Hospital in Ormond Beach or to the county jail, where he's been frequently booked in the past seven years. The deputy asked him about family members who could pick him up. McKerlie said he didn't want to go home.
McKerlie then started walking toward State Road 100. Hospital staff and the deputy were satisfied with the situation. No laws had been broken.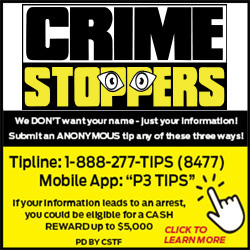 But 10 minutes later, while deputies were still at the hospital, McKerlie again walked through the emergency room entrance and again asked to go to jail. "Do I have to take a swing at you to go to jail?" he asked the deputies, then, according to his arrest report, took a step toward one of them as he spoke.
The deputy handcuffed him and arrested him on a charge of assault on a law enforcement officer and trespassing after a warning. He also faces two probation violation counts, on which he's being held without bond. The other charges have a bond of $3,000.
His previous arrests include charges for domestic violence, battery, carrying a concealed weapon, theft, disorderly conduct, burglary, shoplifting and driving on a suspended license.
The second case unfolded early Sunday morning when Danielle Marino, 19, brought Brandon Leohner, 20, to the hospital. Leohner had a gunshot wound in his foot. Marino "did not appear to be upset about the incident" when a sheriff's deputy spoke to her in the parking lot of the hospital, the incident report states. She "denied any involvement in the incident and she would not confirm or deny what type of relationship she had with Brandon," though the deputies later learned that the two have known each other for a few years. She had told Leohner's mother that she and Brandon Leohner had been at the bowling alley earlier, but says she was not with him when he was shot.
Rather, she said he called her and asked to be picked up, and as she turned onto Bird of Paradise off of Belle Terre, she saw Leohner "limping" down the street, yelling and bleeding a lot, and looking drunk or "under the influence of an unknown substance."
A deputy tried to speak with Leohner at the hospital, but he was heavily sedated. He said he was at a "get together" somewhere in the B section in Palm Coast when "a couple of people were fooling around with guns and someone shot a gun and he was struck in the foot." Brandon also told the cop he had a beer and was on probation, but "could not or would not provide any further information."
Marino took Leohner to the hospital in her mother's Toyota, which had "blood smeared on the dashboard and what appeared to be Brandon's right tennis shoe on the floorboard." After some resistance Marino consented to a car search. "The Nike tennis shoe was collected as evidence," the incident report states. "There appeared to be a hole in the left side of the shoe and blood was present inside the shoe. A canvas style gun holster was located inside the glove box of the vehicle and it had what appeared to be blood on it. The holster was collected as evidence and both items were turned into the Flagler County Sheriff's Office Evidence Division."
A corporal also questioned Leohner, who said again that the incident was accidental, but that he didn't know where he was, or who he was with. He was reluctant to provide further information. "Due to conflicting statements made by Danielle and Brandon, there is insufficient evidence to support whether or not a crime has been committed," the report concludes.