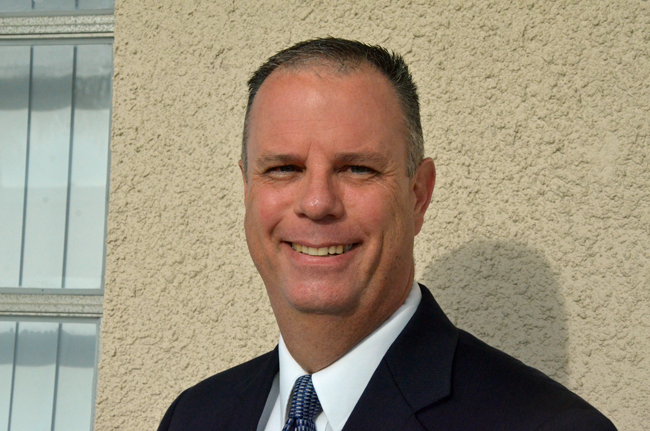 City Manager Bruce Campbell Tuesday morning named Matt Doughney, the former Daytona Beach cop and Avon Park police chief, Flagler Beach's new police chief. Campbell offered him the job in person at Flagler Beach City Hall this morning, and Doughney accepted, though he must still clear a physical. Doughney will have the title of captain and be paid $51,500 a year. He will start on Nov. 4.
Doughney outlasted nine other applicants, including a shortlist that included former Flagler County Sheriff's Maj. Steve Clair and former sheriff's deputy Joe Sisti, who is currently an investigator with the State Attorney's office. Doughney will be replacing Dan Cody, whom Campbell forced into retirement a few weeks ago.
Cody was on vacation this week, though he was officially still employed as police chief. Campbell decided earlier this year to eliminate the chief's position, which pays $70,000 a year, and replace it with that of captain. He is similarly reorganizing the fire department.
For Campbell, Doughney's appointment goes against the grain of local preferences, which had heavily favored Sisti or Clair (and more Clair than Sisti), who were seen as more ingrained into the community–a characteristic Campbell may have seen as a negative in his attempt to change the culture of the police department. But Campbell was also pressured by Flagler County Sheriff Jim Manfre not to appoint Clair, whom Manfre fired on the first day of his tenure as sheriff in January. Clair had served more than 20 years at the sheriff's office, including through the four years of Manfre's first tenure there between 20001 and 2005.
"I really didn't receive any pressure about any of them," Campbell said in an interview in mid-afternoon Monday. "I know there were external factors out there, external noise if you will, but I really try not to pay any attention to that."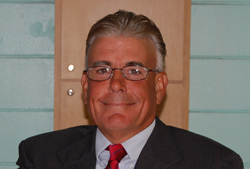 Campbell did invite Manfre to City Hall to talk about the choices, however, as became widely known among city employees' and residents' ranks. "He gave me his opinion, I took that in the gallon jug of everything that was put into the mix and not weigh it in any way," Campbell said. "It wasn't up to sheriff Manfre, it wasn't up to anybody in the county, it wasn't up to anyone in Bunnell. It was up to the manager of Flagler Beach and I take full responsibility for that decision. Hopefully it was the right decision, and I think it's going to be proved to be beneficial and the right decision for our city. And if people want to second guess me, that's fine too. It kind of comes with the territory, doesn't it? But what everybody should remember is the process we went through and the time that I spent. It's a little bit different than hearing somebody's opinion. We looked into it with great depth."
Since 2010, Doughney has been a juvenile court liaison at Stewart-Marchman-Act Behavioral Health Care, where he coordinated drug-abuse treatment for juveniles and worked with various branches of the judicial and police establishment. He was police chief of Avon Park from 2008 to 2010, overseeing 24 police officers and a nearly $2 million budget–about twice the size of the Flagler Beach Police Department.
Before that, he'd served for almost 20 years at the Daytona Beach Police Department–in criminal investigations, district policing and special operations, rising to the rank of captain. He was also assigned to the department's narcotics task force, the patrol division and the traffic unit in earlier years.
"I guess I just congratulate Bruce on making his decision," Commissioner Kim Carney said. "The city commission, we don't have a any role to play in this, it's Bruce's decision from what's best from whom he had to pick from. The process went very well. I think everybody I talked to that was part of the process thought it was very fair and equitable. Now this is where Bruce has his experience in hiring and firing on the business side of it so he made his call."
But Carney left no doubt where she stood. "Every single person I talked to wanted Steve Clair. As far as I know Bruce knew the pulse of the community, but I don't know. I don't know why he made the judgment he made."
Time will tell, Carney said, whether Campbell's judgment was the right one for the police department and the community. She wondered why the job was being given to someone from outside the county (Doughney lives in south Volusia). Carney said she can only evaluate Campbell at his evaluation time. "I wish I did have a vote, but I don't, so it's going to be a time will tell kind of thing," Carney said.
Campbell was said to be working on a press release about the announcement around midday Tuesday.
The release, issued at 1:50 this afternoon, included the following statement from Campbell: "All three of these candidates are well qualified, having exceptional experience in law enforcement. They all scored well in the interview, and were articulate in their presentations at our recent Meet and Greet. It really boiled down to Matt having the right combination of education, training, and experience best suited for Flagler Beach at this point in time."
"I'm very happy," Steve Settle, chairman of the city commission, said, half an hour after getting a call from Campbell informing him of the pick. "This is the choice under our charter that the city manager makes so I would make no attempt to second guess his choice. I think it'll work out very well."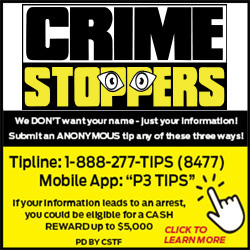 Settle, too, had been hearing his share of residents' ideas. "What I'd been hearing is that we had three very strong candidates with different constituencies pushing each," Settle said. "I heard a lot about Mr. Sisti, because of his background and his experience with the State Attorney's office. That would be an asset. I also heard a lot about Mr. Clair and a lot of people were pushing him. Bruce went through the interviewing process in great detail. The only thing commissioners saw was what we saw when we sat through that forum process a week and a half ago."
As for any influence from the sheriff, Settle said that did not play a role in the decision, from what he knew. "This was purely merit," he said.
Campbell said it had been "a difficult process from the beginning" because "we had so many darn good candidates."
Campbell spent almost three hours with each of the final three candidates Monday and Tuesday, to understand their management philosophy and what he expected of them, including having a bigger presence on the streets. "It became clear to me after Tuesday that Matt had what I think for this position, what we're looking for. Not that the other two wouldn't have been good candidates, good fits, but Matt was the better candidate for us," Campbell said.
The city manager had a sense about what each city commissioner may have felt about a given candidate, "but I didn't get pressured one bit from the commissioners" as far as who should get the job, he said. And while he is aware of the not altogether enthusiastic reaction to the Doughney appointment, Campbell said that "six months from now the residents of Flagler Beach are going to be saying wow. I really believe that."
Doughney intends to move to Flagler, where he's looking for a three-bedroom house, though the move is not a requirement of the job. Campbell hopes Doughney will live in Flagler Beach. He said he won't be upset if he ends up, say, in Grand Haven, for lack of finding exactly what he wants on the barrier island.
Doughneny will lead a department-wide meeting on Oct. 22 at 8 a.m., in the presence of Cody. He will spend the following day with him, and be ready to take over on Nov. 4.