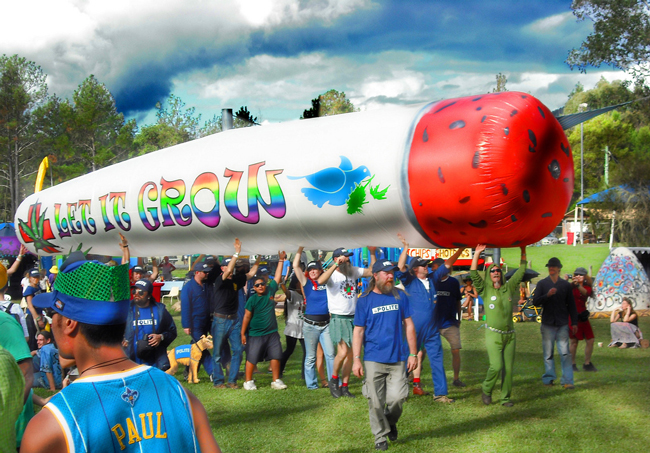 A couple of summers ago, a 20-something of my acquaintance went to Europe with a few friends. In typical 20-something fashion, they designed an itinerary that had them racing across the continent at a one-day-per-country pace. Their longest stay? Three days in Amsterdam, the marijuana capitol of Europe. But a funny thing happened to this group of suburban young people. They found that by day two they were more than ready to leave Amsterdam behind. The city of Anne Frank, Van Gogh and canals, they came to realize, has a sort of tacky patina, thanks to the widespread and accepted use of marijuana. Of the city's numerous cannabis cafes, what these young Americans had thought would be very cool turned out to be pretty dreary, with all the charm of an urban bus depot.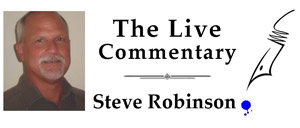 Now, thanks to voters in the states of Colorado and Washington, we will finally get a chance to examine the highs and the lows, if you'll excuse the expression, of legal marijuana use in the U.S. We will get to see how many people drain their bank accounts with multiple visits to the new cannabis shops, and how many just  dabble in an occasional stoned Saturday night; who winds up stumbling into rehab, and who decides that a relaxing joint in the evening is more pleasant than a cocktail after work.
(This is quite apart from the 20 states that currently permit doctors to prescribe marijuana for the treatment of various illnesses and debilities. What studies have been done—and there are not many—lend support to the anecdotal evidence that marijuana is useful in controlling seizures and alleviating chronic pain. Here in Florida, voters may get to vote on a constitutional amendment this November that would legalize medical marijuana. Governor Rick Scott and Attorney General Pam Bondi oppose the ballot measure, and have said they will fight it in court.)
We can all recite the arguments for legalization of marijuana: new tax revenues, a blow to organized crime, regulatory oversight of the product, better for you than alcohol. And let's all agree that incarcerating people for possessing illegal drugs is a colossally stupid law enforcement tactic. But while legalization of cannabis was inevitable, I'm not certain that Colorado's and Washington's new laws are cause for rejoicing. Making marijuana available to anyone over the age of 21 seems to me to be a sad statement of societal surrender, rather than an uplifting event.
Colorado's first few days of legal pot sales (Washington's will happen later this year) went smoothly, according to an account in the Denver Post, which has wisely decided to devote a full-time reporting team to the new law. Not surprisingly, in spite of long lines the first day's events were described as "mellow." To some extent, the prices being charged in Colorado–$30 to $50 for an eighth of an ounce on day one, about what you'd pay for a good bottle of bourbon—will have a self-limiting effect, and purchases are capped at an ounce a day per person. Serious stoners will find themselves visiting the ATM more than usual as the pot shops are not permitted to accept credit cards.
But the most telling part of the Colorado law, which gets back to that observation about Amsterdam, is that public consumption of pot is still prohibited: You can't smoke it on the street, in your car, at a restaurant, or in a park or campground. The folks in Colorado who drafted the new law are conceding that marijuana use in the privacy of one's home has been widespread for decades, and is no more harmful than social drinking. But the legislators drew the line at toking in public, and that would seem to indicate some squeamishness on their part about the wisdom of what they have done. It is an acknowledgement that places where lots of people gather to get high are no more appetizing to the average citizen or tourist than a beer-soaked frat party. It's probably just a little quieter.
In case you're wondering, yes, I am a child of the '60s and, yes, I did inhale. Like so many others of my generation, the arrival of children in our lives hastened an end to any kind of drug use—it's hard to lecture kids on right and wrong if you're openly flouting the law. As we aged, most of us made the turn to beer, wine and spirits. Many drink in moderation, yet many others do not, and the damage caused by excessive drinking is enormous. So, if we concede that one legal intoxicant, alcohol, has exacted a huge toll on our society, how is that an argument for legalizing yet another intoxicant, which may ultimately cost society in similar ways: work and school absenteeism, addiction, traffic accidents and overall diminished productivity among heavy users? It's not as if millions of drinkers are suddenly going to switch to pot. What is more likely to happen is that many drinkers will add marijuana to their portfolio of intoxicants, and at least some of them will probably move on to harder drugs as well.
Excessive use of alcohol demonstrably leads to aggressive, often violent behavior; heavy use of marijuana has an overall sedating effect—and if given the choice I'd easily choose the latter. But widespread unfettered use of both of them together lands us in uncharted territory. Reaching for an analogy here, there is a difference between driving at 80 mph on the Interstate because everyone seems to be doing it, and raising the speed limit to 80, which would be an official endorsement of driving that fast. Believe it or not, there are many people who obey the speed limit simply because that's the law.
Amid the thousands of words written on the early days of the Colorado law were accounts of old-timers (read 50-ish) traveling great distances to be in the state for Day One, all of them humming versions of an "I never thought I'd see the day" refrain. In recent years, I have developed a great fondness for craft beers, marveling at the different flavors and textures of imaginative, creative brews. But if I ever found myself driving eight hours to buy an $8 bottle of Belgian tripel, I would seek immediate help. It would be, well, kind of sad.

Steve Robinson moved to Flagler County after a 30-year career in New York and Atlanta in print, TV and the Web. Reach him by email here.