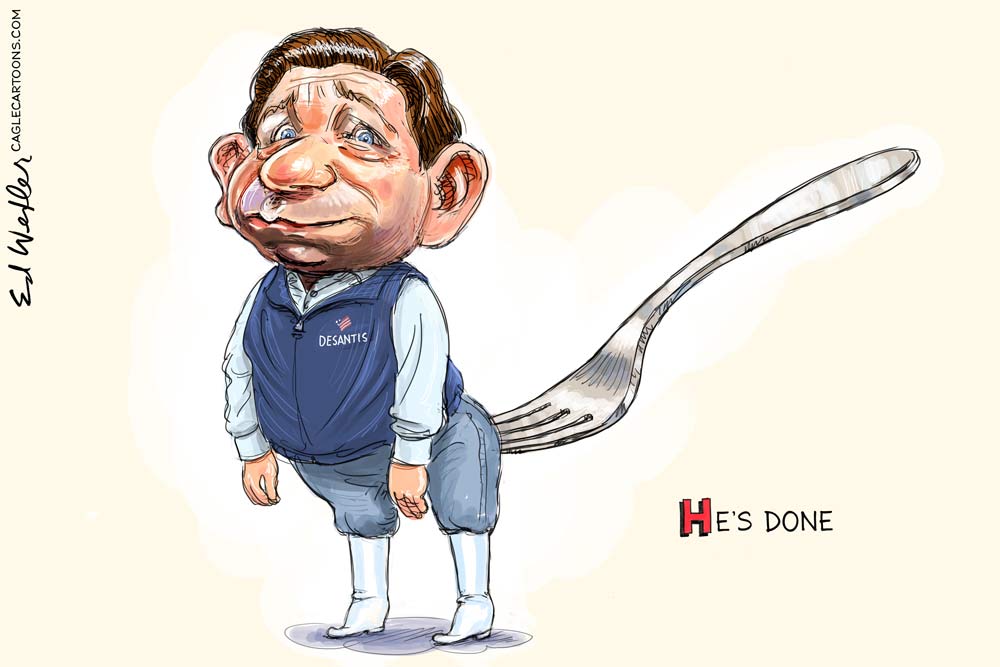 To include your event in the Briefing and Live Calendar, please fill out this form.
Weather: Partly cloudy with a 20 percent chance of showers. Highs in the mid 70s. North winds 10 to 15 mph with gusts up to 25 mph. Saturday Night: Mostly clear. Lows in the upper 50s. North winds 5 to 10 mph. Check tropical cyclone activity here, and even more details here. See the daily weather briefing from the National Weather Service in Jacksonville here.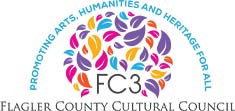 Make Your Voice Heard: The Flagler County Cultural Council known as FC3 is conducting a survey of Flagler County residents to find out what you want to see the council do to foster culture, history and the arts locally. Access the survey here. The survey is confidential–your name will not be revealed, though it is conducted through Google. The survey is open until Nov. 10. It takes about 10 minutes. FC# is a non-profit organization established about three years ago and designated by the County Commission as the county's Local Arts Agency. See: "Flagler County Cultural Council Wants You To Know: 'We're Here To Stay.' But It's Going to Need Help."
Today at a Glance:
The Gammon Ruck Relay, 8 a.m. Firefighter-Paramedic Brant Gammon lived a life dedicated to service and full of bravery. We honor his legacy by introducing a new one-of-a-kind event, The Gammon. The ruck will start at Heroes Memorial Park/Fire Station 21. The route will take participants to each fire station in Palm Coast. The distance from 1 station to another is considered a leg of the relay, with a total of 7 legs. Participants can complete the entire route or share the distance legs between team members. The route from Fire Station 25 to Fire Station 22 has been broken up into 2 legs. The legs are:
Fire Station 21 to Fire Station 25: 4.4 miles
Fire Station 25 to Fire Station 26: 2.3 miles
Fire Station 26 to Graham Swamp Trailhead at Colbert Road: 4.6 miles
Graham Swamp Trailhead at Colbert Road to Fire Station 22: 5.9 miles
Fire Station 22 to Fire Station 24: 2.7 miles
Fire Station 24 to Fire Station 23: 4.4 miles
Fire Station 23 to Fire Station 21: 3.4 miles
Rucking is the action of walking with weight on your back. It's a low-impact and accessible form of exercise based on military marches. You've probably done it and haven't even been aware – carrying a bag of books to school, commuting, even bringing in the groceries – it's just walking with additional weight. It's simple to do – all you need is a backpack and some form of weight. First aid stations will be at each of the Fire Stations, as well as a roving medical unit. There will be water stations available throughout the route.




The White Table Ceremony Marking Veterans Day 2023 at the Flagler County Public Library, 2500 Palm Coast Pkwy NW, Palm Coast, 11 a.m. Please join us as we honor the POW/MIAs from all wars on Saturday, November 04, 2023 at 10:00 AM. The POW/MIA Honor Guard detachment of 157 Air Force ROTC at Embry-Riddle Aeronautical University will perform the ceremony. Refreshments will be provided after the ceremony by the Friends of the Library.
Monthly Volunteer Clean-Up Day at the Florida Agriculture Museum, 2 to 5 p.m. at 7900 Old Kings Road N., Palm Coast. All chores will be light-duty cleanup. You'll be working on things like cleaning exhibits and keeping the farm and venue in tip-top shape for visitors, staff and animals. This is a perfect opportunity for teenagers who need community service hours for school; or any volunteer services who need community service hours. The museum provides all supplies. Just bring your gloves and drinking water. Check-in at the Gift Shop to fill out the volunteer form. Call (386) 446-7630.
Trinity Presbyterian Church's Annual Holiday Fair  is scheduled from 8:30 a.m to 2:30 p.m. at the church, 156 Florida Park  Drive, featuring Holiday Crafts, Collectable Porcelain Dolls, Upscale Attic Treasures, Fresh Bakery goods, Lunch cafe with soup and sandwiches, a Santa Surprise visit, Raffles, Silent auction and more.
The Flagler Woman's Club invites you to its Craft Extravaganza Friday, November 3 and Saturday, November 4 from 9 a.m. to 2 p.m. It will be held at our clubhouse, 1524 South Central Ave., Flagler Beach. Come and choose from the wide assortment of uniquely handcrafted items including home décor, gifts, clothing, accessories, holiday decoration and much more. Bake Sale, Raffles. Lunch available from 11 a.m. to 1 p.m. For more information call Penny at (386)447-0399. Check out our website.




The Saturday Flagler Beach Farmers Market is scheduled for 9 a.m. to 1 p.m. today at Wickline Park, 315 South 7th Street, featuring prepared food, fruit, vegetables , handmade products and local arts from more than 30 local merchants. The market is hosted by Flagler Strong, a non-profit.
The Flagler Beach All Stars hold their monthly beach clean-up starting at 9 a.m. in front of the Flagler Beach pier. All volunteers welcome.
Sunshine and Sandals Social at Cornerstone: Every first Saturday we invite new residents out to learn everything about Flagler County at Cornerstone Center, 608 E. Moody Blvd, Bunnell, 1 to 2:30 p.m. We have a great time going over dog friendly beaches and parks, local social clubs you can be a part of as well as local favorite restaurants.
"Educating Rita," a staged reading at City Repertory Theatre, starring Annie Gabis and Jack Rose, at CRT's Black Box theater, Suite B207, 160 Cyprus Point Parkway, City Market Place, Palm Coast, 7:30 p.m. on Nov. 2, 3 and 4 and 3 p.m. on Nov.5. Tickets are $250, $15 for students. Call 386-585-9415 or visit www.crtpalmcoast.com. An engaging performance of Willy Russel's masterful Educating Rita, an unforgettable theatrical experience that explores one working-class woman's courageous quest to break free from her social constraints. Through witty banter and heartfelt moments, the play weaves together a tale that is both profoundly moving and hilariously entertaining.
Random Acts of Insanity's Roundup of Standups from Around Central Florida, 8 p.m. at Cinematique Theater, 242 South Beach Street, Daytona Beach. General admission is $8.50. Every third Saturday RAI hosts Live Standup Comedy with comics from all over Central Florida.
Grace Community Food Pantry, 245 Education Way, Bunnell, drive-thru open today from 10 a.m. to 1 p.m. The food pantry is organized by Pastor Charles Silano and Grace Community Food Pantry, a Disaster Relief Agency in Flagler County. Feeding Northeast Florida helps local children and families, seniors and active and retired military members who struggle to put food on the table. Working with local grocery stores, manufacturers, and farms we rescue high-quality food that would normally be wasted and transform it into meals for those in need. The Flagler County School District provides space for much of the food pantry storage and operations. Call 386-586-2653 to help, volunteer or donate.




In Coming Days:
Notably: Yesterday in 1957 the Soviet Union fired its second satellite into orbit, this one with a dog aboard. The next day, the Soviets reported that the dog was in good health. "There were suggestions," the New York Times reported from Moscow on Nov. 4, "that those in charge of the satellite project here expected the dog might successfully be returned to the earth without harm, but no details were given." All lies. Poor Laika–named for the dog's breed, a hunting dog native to northern Russian and Scandinavian forests–died at 18,000 miles per hour on the fourth orbit. The Soviets had claimed to have provided food for the dog, but never explained how the dog, all strapped in, would get at it. Laika wasn't the first animal in space. The Americans had thrown up monkeys and mice 80 miles up from White Sands, New Mexico. One test flight involved two mice shot up 38 miles to test weightlessness. "One motion picture taken of the two mice showed that one of them struggled wildly in a smooth-sided plastic drum at zero gravity, floating helplessly," The Times reported the same day as the report on Laika. "But in an adjoining section of the drum, with a projecting shelf, the other mouse was able to take firm hold, and stayed calm during the weightless period." The mice were not imported from Buddy Taylor Middle School.
Now this:
View this profile on Instagram

The Live Calendar is a compendium of local and regional political, civic and cultural events. You can input your own calendar events directly onto the site as you wish them to appear (pending approval of course). To include your event in the Live Calendar, please fill out this form.
For the full calendar, go here.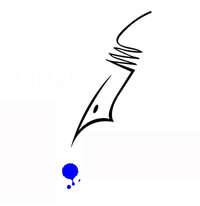 With a pounding heart and rapid breath, Laika rode a rocket into Earth orbit, 2,000 miles above Moscow streets she knew. Overheated, cramped, frightened, and probably hungry, the space dog gave her life for her country, involuntarily fulfilling a canine suicide mission. […] Three days before the scheduled liftoff, Laika entered her constricted travel space that allowed for only a few inches of movement. Newly cleaned, armed with sensors, and fitted with a sanitation device, she wore a spacesuit with metal restraints built-in. On November 3 at 5:30 a.m., the ship lifted off with G-forces reaching five times normal gravity levels. The noises and pressures of flight terrified Laika: Her heartbeat rocketed to triple the normal rate, and her breath rate quadrupled. The National Air and Space Museum holds declassified printouts showing Laika's respiration during the flight. She reached orbit alive, circling the Earth in about 103 minutes. Unfortunately, loss of the heat shield made the temperature in the capsule rise unexpectedly, taking its toll on Laika. She died "soon after launch," Russian medical doctor and space dog trainer Oleg Gazenko revealed in 1993. "The temperature inside the spacecraft after the fourth orbit registered over 90 degrees," Lewis says. "There's really no expectation that she made it beyond an orbit or two after that." Without its passenger, Sputnik 2 continued to orbit for five months. […] During and after the flight, the Soviet Union kept up the fiction that Laika survived for several days. "The official documents were falsified," Lewis says. Soviet broadcasts claimed that Laika was alive until November 12. The New York Times even reported that she might be saved; however, Soviet communiqués made it clear after nine days that Laika had died.
–From "The Sad, Sad Story of Laika, the Space Dog, and Her One-Way Trip Into Orbit," by Alice George, Smithsonian, April 11, 2018.