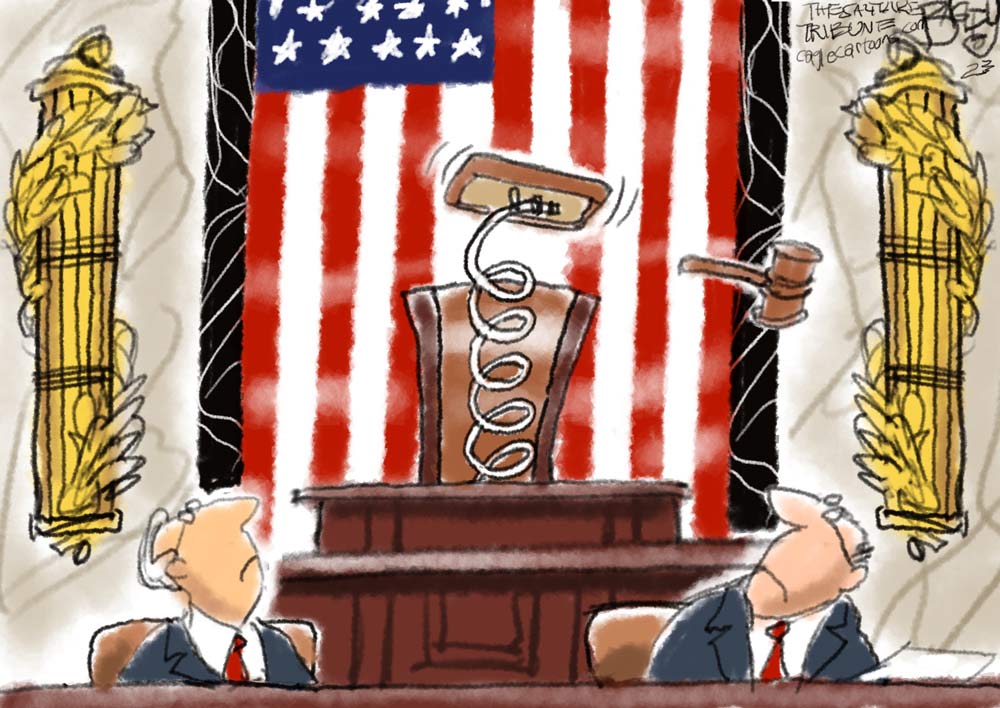 To include your event in the Briefing and Live Calendar, please fill out this form.
Weather: Partly cloudy with a 20 percent chance of showers. Highs in the mid 80s. Northeast winds 5 to 10 mph.
Thursday Night: Partly cloudy with a 20 percent chance of showers. Lows around 70. North winds 5 to 10 mph. Check tropical cyclone activity here, and even more details here. See the daily weather briefing from the National Weather Service in Jacksonville here.




Today at a Glance:
Drug Court usually meets today, bit not this week. Felony court is not in session either.
It's Nobel Prize Week. You can follow the announcements by clicking on the links the morning of. All times are local (Palm Coast). 
Today: Literature, 8 a.m. at the earliest, at the Swedish Academy (Svenska Akademien), Stockholm.
Friday: Peace, 6 a.m. at the Norwegian Nobel Committee, The Norwegian Nobel Institute, Oslo.
Monday, Oct., 9, Economics, 6:45, at the Royal Swedish Academy of Sciences, Stockholm.




In Coming Days:
Oct. 7 and 8: Creekside Music and Arts Festival 2023, the 18th edition, at Princess Place Preserve, 2500 Princess Place Road, Palm Coast, Fla., Saturday and Sunday, October 7 and 8, from 10 a.m. to 5 p.m. each day, admission is $10 per person, kids 12 and under get in free. Free parking. Gather under the majestic oaks for this local tradition that celebrates the natural beauty of Northeast Florida. Bring a lawn chair and enjoy a variety of music including bluegrass, country, rock & classic hits. Shop rows of unique arts & craft vendors. There'll be historic demonstrations from a blacksmith, a fur trapper and pottery wheel creations. Kids zone with train rides, pony rides, petting zoo, hayrides, bounce houses. Big food court. Fall festival brews in the beer garden. Explore the Princess Lodge and other historic sites. Organized by Flagler Broadcasting.
Notably: Well, this is it. My favorite day of the year. The most important day of the year. More than Christmas. More than my birthday. Almost more than my wedding anniversary or my children's birthdays, certainly more than the end of Ramadan (not that I've had the fun of those Ramadan-ending feasts for all these years: Palm Coast Muslims don't invite my Catholic ass the way they used to in Beckley, West Virginia, where I could count on the local Pakistani Muslims–all of whom were physicians, some of whom tended to my hypochondria, none of whom had lost their license, as at least one of them years later would for dallying with one of his patients a bit too fifty-shade-of-grayishly–to have me over for Eid-al-fitr year after year during that Appalachian exile I came to love as I have never loved Florida's flatness). I am writing this Wednesday night, but by 8 a.m. Thursday morning, we'll know: the Nobel Prize for Literature will have been announced. The choice will be between popping Veuve-Clicquot or Korbel. Of course it's a disappointment in some years.  I mean: Peter Handke in 2019? Olga Tokarczuk the year before? The stupefyingly boring V.S. Nailpaul? Even Bob Dylan in 2016 was a bit of a stretch. I love the guy, but a Nobel? Willie Nelson, I'd have understood: he was (still is) the layman's "Wasteland," without the anti-Semitism. But Dylan?  But who can argue with awarding Alice Munro in 2013, that modern-day Chekhov who in some ways (longevity not least among them) improves on Chekhov, each from their own empty prairies. Mario Vargas Llosa in 2010 (I'd have had his children if I could, just for Conversations in the Cathedral or Aunt Julia and the Scriptwriter, two books that helped me through my earlier miserable exile in Southern West Virginia, before my conversion to hillbilly emeritus), and of course the magnificent  and magnificently Turkish Orhan Pamuk despite his ponderous but still worthy Nights of Plague. Also, the enigmatic John Coetzee, whose books I don't mind not understanding even as I devour them, like synthetic Aldi caviar. I resent the Academy of course for never crowning Philip Roth. That was just not right. But Chekhov didn't get it, either. Neither did Tolstoy, Joyce, Ibsen, Orwell, Nabokov, not even the Rememberer of Things Past. Roth (no Tolstoy, but still) resented the academicians every October for 20 years before his death. I am grateful they never crowned John Updike, who must have thrown a fit when Toni Morrison got it and he didn't, even though I still can't resist the gorgeous but seriously troubled fucker no matter how many times I re-read him (the Library of America just sent me his Roger's Version and Rabbit Is Rich, two of his uncontested best that I will have to re-read between putrid school board meetings). So this is celebration day, a day that really should be an international holiday, a sacred holiday, a day of saints and arrows: is there anything more faith-affirming than literature? Absolutely not. Not even God. (Have a  look at the Book of Job, a sleight of literature that literarily puts God to shame—until the discordant Hollywood ending.) Last year France's Annie Ernaux got it. Of course I had sniffed at her from the top of my presumptuous nose all these years, especially when Sally Rooney would name-drop her in her Nobel-ass-kissing novels, the way in my adolescent idiocy I'd sniffed at half the wonders at the Museum of Modern Art. But we shed the worst of our undescended intellectual testes as we grow older and, if we're lucky, get past some of our worst stupidities: I spent this year inflicting Annie Ernaux on one of my few friends who'd get her, and reading her, book after book, night after night, usually when we turn off the light and Cheryl's breathing becomes dark matter's cadences next to me, and I am left to the abyss, those glimpses of the eternal that, read between the lines, found Ernaux's spare and unforgiving style in all its beauties. The bookies' odds for today's Nobel are Greek to me: John Fosse? Gerald Murane? Anne Carson? then writers whose spellings aren't supported by my keyboard, and no Amin Maalouf, my choice. So it will either be a discovery or a dud. Either way: happy Nobel day. The only thing that could make this even better is the video below: Bach's heartbreaking Toccata in C Minor, BWV 911.
—P.T.
Now this:
View this profile on Instagram

The Live Calendar is a compendium of local and regional political, civic and cultural events. You can input your own calendar events directly onto the site as you wish them to appear (pending approval of course). To include your event in the Live Calendar, please fill out this form.
For the full calendar, go here.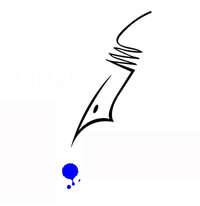 The best of style relies on reporters' ears and eyesight," he wrote, "and on simplicity — the unpretentious language of a letter to an urbane and literate friend. In that setting, the sudden glimmer of an unusual word, a syncopation or a swerve in logic lets the reader know that here is something richer than an hourly bulletin."
–From the New York Times obituary of Alan Siegal, September 21, 2022.