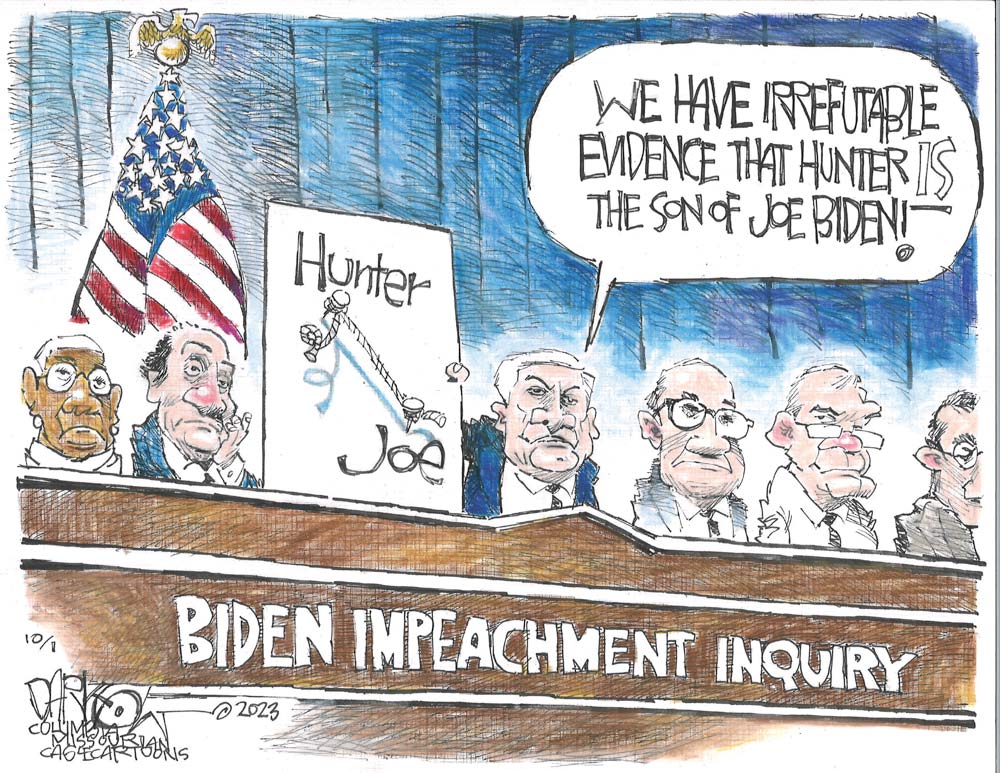 To include your event in the Briefing and Live Calendar, please fill out this form.
Weather: Could the sun possibly peek through, finally? Yes: Partly cloudy. A chance of showers, mainly in the morning. Highs in the mid 80s. Northeast winds 10 to 15 mph with gusts up to 25 mph. Chance of rain 30 percent. Monday Night: Partly cloudy. A slight chance of showers in the evening. Lows in the upper 60s. Northeast winds 10 to 15 mph. Chance of rain 20 percent. Check tropical cyclone activity here, and even more details here. See the daily weather briefing from the National Weather Service in Jacksonville here.




Today at a Glance:
The U.S. Supreme Court convenes for the 2023-24 term with its first day of arguments (Pulsifer v. United States, a case on federal sentencing guidelines).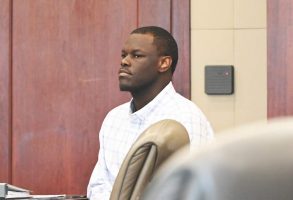 In Court: Circuit Judge Terence Perkins imposes sentence on Nysean Giddens in a somewhat complicated case. Giddens had been charged with first-degree murder in the drug-overdose death of Shaun Callahan. A jury exonerated him of the charge. But he still faced a second degree felony charge of drug possession with intent to sell within 1,000 feet of a school, a third degree felony charge of unlawfully using a phone to deal drugs, and sale of a controlled substance, also a second degree felony. Those are the charges to which he will be sentenced. He agreed to a plea that would imprison him for five years. The sentencing is at 1:30 p.m.
The Beverly Beach Town Commission meets at 6 p.m. at the meeting hall building behind the Town Hall, 2735 North Oceanshore Boulevard (State Road A1A) in Beverly Beach. See meeting announcements here.
Astronomy Club of Palm Coast Meeting at the Flagler County Public Library, 2500 Palm Coast Pkwy NW, Palm Coast, 6 p.m. Anyone interested in astronomy is welcome. Meeting room is located immediately to the right after entering the library. See the website here.
Nar-Anon Family Groups offers hope and help for families and friends of addicts through a 12-step program, 6 p.m. at St. Mark by the Sea Lutheran Church, 303 Palm Coast Pkwy NE, Palm Coast, Fellowship Hall Entrance. See the website, www.nar-anon.org, or call (800) 477-6291. Find virtual meetings here.




It's Nobel Prize Week. You can follow the announcements by clicking on the links the morning of. All times are local (Palm Coast). 
Today: Physiology or Medicine – 6:30 a.m. at the earliest, at the Nobel Assembly at Karolinska Institutet, Wallenbergsalen, Nobel Forum, Nobels väg 1, Solna, Stockholm.
Tuesday: Physics, 6:45 a.m. at the earliest, at the Royal Swedish Academy of Sciences, Stokholm.
Wednesday: Chemistry, 6:45 a.m. at the earliest, at the Royal Swedish Academy of Sciences, Stockholm.
Thursday: Literature, 8 a.m. at the earliest, at the Swedish Academy (Svenska Akademien), Stockholm.
Friday: Peace, 6 a.m. at the Norwegian Nobel Committee, The Norwegian Nobel Institute, Oslo.
Monday, Oct., 9, Economics, 6:45, at the Royal Swedish Academy of Sciences, Stockholm.




In Coming Days:
Oct. 7 and 8: Creekside Music and Arts Festival 2023, the 18th edition, at Princess Place Preserve, 2500 Princess Place Road, Palm Coast, Fla., Saturday and Sunday, October 7 and 8, from 10 a.m. to 5 p.m. each day, admission is $10 per person, kids 12 and under get in free. Free parking. Gather under the majestic oaks for this local tradition that celebrates the natural beauty of Northeast Florida. Bring a lawn chair and enjoy a variety of music including bluegrass, country, rock & classic hits. Shop rows of unique arts & craft vendors. There'll be historic demonstrations from a blacksmith, a fur trapper and pottery wheel creations. Kids zone with train rides, pony rides, petting zoo, hayrides, bounce houses. Big food court. Fall festival brews in the beer garden. Explore the Princess Lodge and other historic sites. Organized by Flagler Broadcasting.
Notably: Gaudiness is Vegas. But even in Vegas what are we to make of The Sphere, where U@ was the first concert on Sept. 29? It is, the LATimes reports, "a hulking orb covered inside and out with more than half a million square feet of programmable video screens said to be the highest-resolution in the world. The arena, which seats nearly 18,000, cost $2.3 billion to build and took two years longer than expected to finish, a feat that led Bono to describe its mastermind, the New York sports and real estate mogul James Dolan, as "one mad bastard."" Or as the Las Vegas Review-Journal described it: 366 feet tall and 516 feet wide. "The Sphere's exterior, called the Exosphere, is covered in fully programmable LED, and can display 256 million colors to depict eyeballs, basketballs and more. The interior Sphere screen is 160,000 square feet with a 16,000-by-16,000 resolution, the highest resolution LED screen on earth. […] Of the 17,600 seats, 10,000 are immersive with a special sound system that allows guests to "feel" sound vibrate. […] 1,586 loudspeaker modules; 167,000 speaker drivers, amplifiers and processing channels; and 300 mobile loudspeaker modules."
Now this:
View this profile on Instagram

The Live Calendar is a compendium of local and regional political, civic and cultural events. You can input your own calendar events directly onto the site as you wish them to appear (pending approval of course). To include your event in the Live Calendar, please fill out this form.
For the full calendar, go here.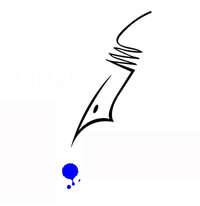 I began to like New York, the racy, adventurous feel of it at night, and the satisfaction that the constant flicker of men and women and machines gives to the restless eye. I liked to walk up Fifth Avenue and pick out romantic women from the crowd and imagine that in a few minutes I was going to enter into their lives, and no one would ever know or disapprove. Sometimes, in my mind, I followed them to their apartments on the corners of hidden streets, and they turned and smiled back at me before they faded through a door into warm darkness. At the enchanted metropolitan twilight I felt a haunting loneliness sometimes, and felt it in others poor young clerks who loitered in front of windows waiting until it was time for a solitary restaurant dinner- young clerks in the dusk, wasting the most poignant moments of night and life.
–From F. Scott Fitzgerald's The Great Gatsby (1925).