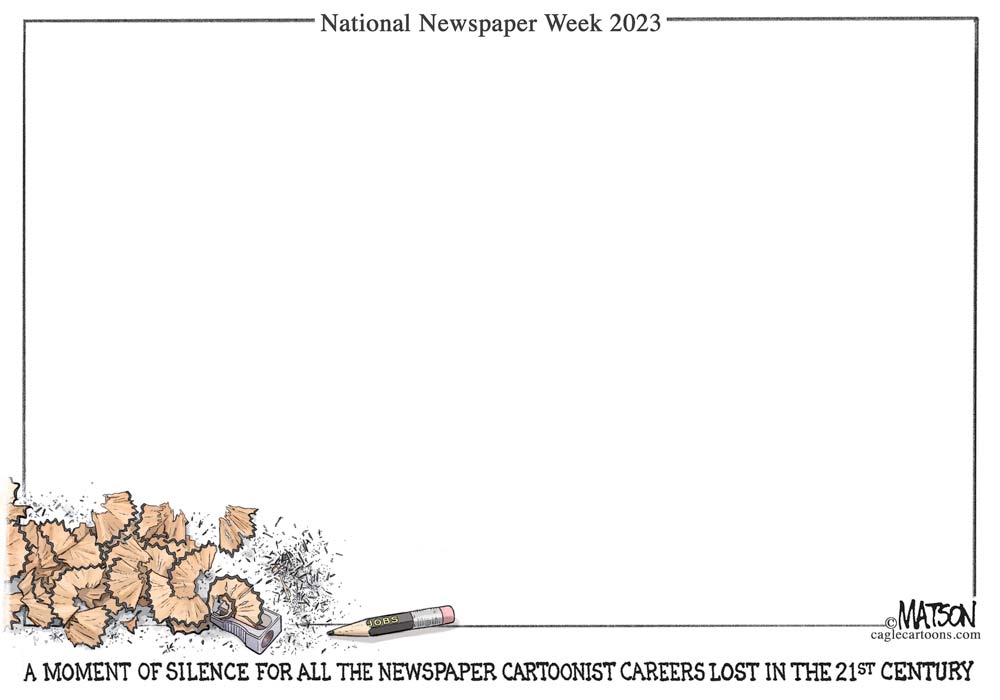 To include your event in the Briefing and Live Calendar, please fill out this form.
Weather: Mostly cloudy. A chance of showers in the morning, then showers likely with a slight chance of thunderstorms in the afternoon. Highs in the mid 80s. Northeast winds 5 to 10 mph with gusts up to 20 mph. Chance of rain 70 percent. Saturday Night: Mostly cloudy with a 50 percent chance of showers. Lows in the lower 70s. Northeast winds 5 to 10 mph. Check tropical cyclone activity here, and even more details here. See the daily weather briefing from the National Weather Service in Jacksonville here.




Today at a Glance:
The Saturday Flagler Beach Farmers Market is scheduled for 9 a.m. to 1 p.m. today at Wickline Park, 315 South 7th Street, featuring prepared food, fruit, vegetables , handmade products and local arts from more than 30 local merchants. The market is hosted by Flagler Strong, a non-profit.
Remembering Heroes Fall Festival at Palm Coast's Central Park, has been rescheduled to October 29. 3 to 7 p.m. Veterans, first responders, Gold Star and military families and community heroes are celebrated in this festival with food, music and other vendors.
The Flagler County Sheriff's Office (FCSO) is hosting its annual FCSO Safety Expo from 11 a.m. to 2 p.m. at the European Village in Palm Coast. This event will allow residents to meet their local law enforcement agencies and other public safety partners. FCSO will help provide Flagler citizens with information and resources to keep our community safe from becoming victims of crime and will include firearm decision-making simulator, impaired driving simulator and much more.
A themed 60s/70s Dance Party at African American Cultural Society is scheduled for 6 p.m. at the society, 4422 North U.S. Highway 1, Palm Coast (just north of Whiteview Parkway). The party celebrates the closing of AACS's student produced, intergenerational exhibition Summer of 1969, and marks its inaugural Arts, Media, Communications, and Hospitality Internship program. AACS will be honoring the departure of a historic decade, with celebratory family affair and award ceremony. Details here.




"I Love You, You're Perfect, Now Change" at City Repertory Theatre, City Repertory Theatre, 160 Cypress Point Parkway, Suite B207, Palm Coast.  Immerse yourself in the extraordinary world of I Love You, You're Perfect, Now Change, featuring the brilliant book and lyrics by Joe DiPietro and the enchanting music by Jimmy Roberts. As the second-longest running Off-Broadway musical, this production has captivated audiences with its irresistible charm and universal themes. From the rollercoaster of first dates to the challenges of marriage, children, and the twilight years, this uproarious revue pays tribute to the triumphs and tribulations of romance. Fridays and Saturdays, Sept. 15, 16, 22, 23, 29, 39 at 7:30 p.m., Sundays Sept. 17, 24, Oct. 1 at 3 p.m. Tickets are $30, $15 for students.  Book tickets here.
St. Augustine Songwriters Festival, Coming all the way from Nashville, Tennessee! Meet the songwriters behind today's top radio hits. Once a year, The St. Augustine Songwriters Festival brings the artists responsible for top hit country songs to local venues including the Oak! Stop by and enjoy this free event, 2 to 11 p.m., Colonial Oak Music Park, 21 St George Street, St Augustine.
Grace Community Food Pantry, 245 Education Way, Bunnell, drive-thru open today from 10 a.m. to 1 p.m. The food pantry is organized by Pastor Charles Silano and Grace Community Food Pantry, a Disaster Relief Agency in Flagler County. Feeding Northeast Florida helps local children and families, seniors and active and retired military members who struggle to put food on the table. Working with local grocery stores, manufacturers, and farms we rescue high-quality food that would normally be wasted and transform it into meals for those in need. The Flagler County School District provides space for much of the food pantry storage and operations. Call 386-586-2653 to help, volunteer or donate




In Coming Days:
Oct. 7 and 8: Creekside Music and Arts Festival 2023, the 18th edition, at Princess Place Preserve, 2500 Princess Place Road, Palm Coast, Fla., Saturday and Sunday, October 7 and 8, from 10 a.m. to 5 p.m. each day, admission is $10 per person, kids 12 and under get in free. Free parking. Gather under the majestic oaks for this local tradition that celebrates the natural beauty of Northeast Florida. Bring a lawn chair and enjoy a variety of music including bluegrass, country, rock & classic hits. Shop rows of unique arts & craft vendors. There'll be historic demonstrations from a blacksmith, a fur trapper and pottery wheel creations. Kids zone with train rides, pony rides, petting zoo, hayrides, bounce houses. Big food court. Fall festival brews in the beer garden. Explore the Princess Lodge and other historic sites. Organized by Flagler Broadcasting.
Storytime: Jamil Jan Kochai wrote "The Haunting of Hajji Hotak" for The New Yorker in November 2021, made it the title story of his collection published last year, and nearly won the National Book Award, for good reason: it's one of the great stories of the last few years. A spy is assigned surveillance of an Afghan family now living in the United States, but whose patriarch was a mujahid. His code name is Hajji, an obvious racist reference. He broods. The suspicion is that he may be a terrorist. He has a large family, the children all Americanized, one of them in college at Berkeley, a Marxist, others rather well adapted to their Southern California lifestyles, though bills are mounting and Hajji is having trouble paying them. His younger daughter is a vegetarian. The family is a trove of secrets kept one from the other, but nothing malicious: all white lies washing out the tensions, and in the end, well intentioned, down to secret actions that help without seeking recognition, as when Mary, the most overtly bullying and most inwardly helpful, pays off her father's bills, or when Hajji finally learns of his younger daughter's vegetarianism and tells his wife, who's long known, to keep it a secret so it doesn't hurt the daughter's feelings that everyone knows. The skill and wonder of the story is that the more one listens in on the spy listening in, the more one becomes attached to the family, the more the absurdity of the suspicion inherent in the spying rakes the soul: the islamophobia, the racism, the presumption of terrorism in a family more American than Americans. And the more it becomes evident, to the point of folly. (Wasn';t this McCarthyism all along? Isn't it always McCarthyism?) But Kochai isn't didactic. He doesn't let you get anywhere near there. For Hajji, the spying is a saving grace: when he falls, alone in the house and looks like he's bleeding out, it's the spy who calls the ambulance. Hajji of course figures out he's being spied on and then devotes his every moment to figuring out how. Not so much why: he knows why. We always know. But by whom. The spy who loved him.
On Oct. 9, 2022, Chelsea Manning wrote a piece for the Times on why she spilled secrets. It included this paragraph: "The daily reality of my job was like life in a trauma ward. I'd spent hours learning every aspect of the lives of the Iraqis who were dying all around us: what time they got up in the morning, their relationship status, their appetites for food and alcohol and sex, whether they were engaged in political activities, and all the people they interacted with electronically. In some cases, I probably knew more about them than they knew about themselves."
—P.T.
Now this:
View this profile on Instagram

The Live Calendar is a compendium of local and regional political, civic and cultural events. You can input your own calendar events directly onto the site as you wish them to appear (pending approval of course). To include your event in the Live Calendar, please fill out this form.
For the full calendar, go here.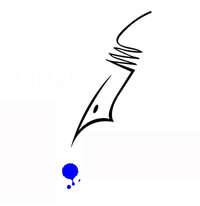 Lily has recently, and secretly, become a vegetarian. Two weeks earlier, she came home weeping to her mother after having witnessed the vehicular maiming of a duck that was crossing the street with a line of her ducklings. Lily had cradled the duck in her death throes, surrounded by her little ducklings—which, Lily swore, were crying out for their mother. Together, Habibi and Lily wept for the little orphaned ducklings. Later that day, Lily informed her mother that she could not bring herself to eat the chicken korma she had prepared, and Habibi decided not to scold her (a decision she would come to regret). At first, it was only chicken, but then Lily confessed to her mother that she could no longer stomach beef or lamb, the rest of the culinary trinity of Hajji's household. Habibi made an effort to explain to her daughter that vegetarianism was a slippery slope toward feminism, Marxism, Communism, atheism, hedonism, and, eventually, cannibalism. "Animals are animals," her mother explained, deftly, "and humans are humans, and when you begin mixing up the two you will find yourself kissing chickens and eating children."
–From Jamil Jan Kochai's "The Haunting of Hajji Hotak," The New Yorker, November 1, 2021.