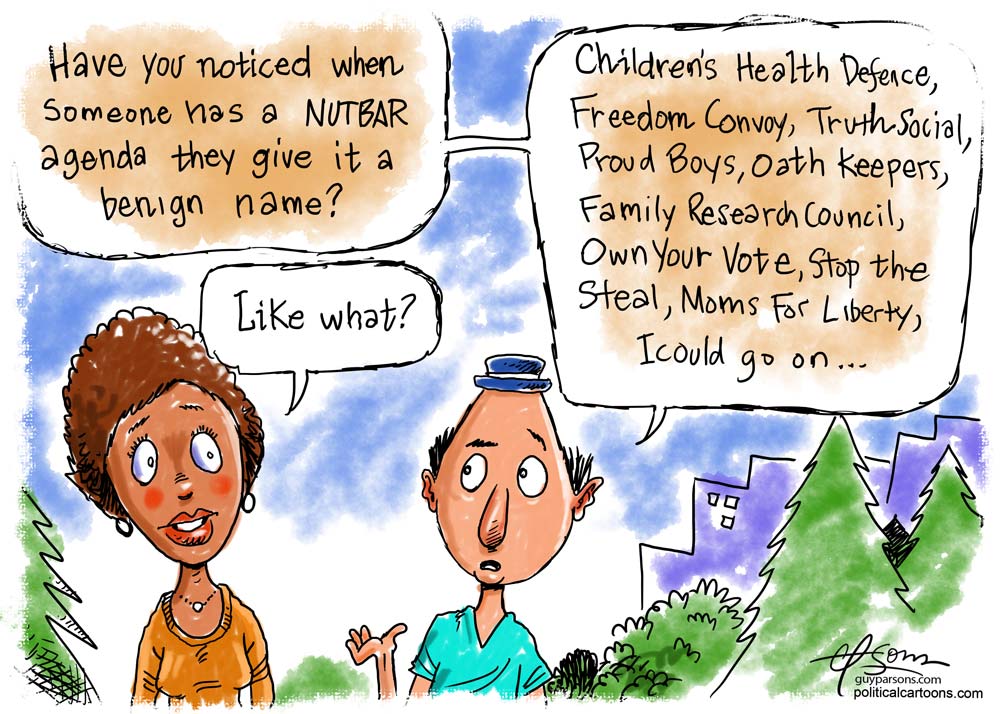 To include your event in the Briefing and Live Calendar, please fill out this form.
Weather: Mostly cloudy. A chance of showers and thunderstorms in the morning, then showers and thunderstorms in the afternoon. Highs in the lower 90s. West winds 5 to 10 mph. Chance of rain 90 percent. Heat index values up to 106. Saturday Night: Mostly cloudy. Showers and thunderstorms likely, mainly in the evening. Lows in the mid 70s. South winds around 5 mph. Chance of rain 70 percent.




Today at a Glance:
Back to School Jam at Flagler Palm Coast High School, 5500 State Road 100, Palm Coast, 10 a.m. to 1 p.m. District personnel will be on-hand to provide information on various programs and services, including after-school programs. Our Transportation department will be rolling up its booth to address bus schedules and our Food Services team will be available to answer questions about what you need to know about the free breakfast and lunch programs that are available to all students this coming school year.
Monthly Volunteer Clean-Up Day at the Florida Agriculture Museum, 2 to 5 p.m. at 7900 Old Kings Road N., Palm Coast. All chores will be light-duty cleanup. You'll be working on things like cleaning exhibits and keeping the farm and venue in tip-top shape for visitors, staff and animals. This is a perfect opportunity for teenagers who need community service hours for school; or any volunteer services who need community service hours. The museum provides all supplies. Just bring your gloves and drinking water. Check-in at the Gift Shop to fill out the volunteer form. Call (386) 446-7630.
The Flagler Beach All Stars hold their monthly beach clean-up starting at 9 a.m. in front of the Flagler Beach pier. All volunteers welcome.
The Saturday Flagler Beach Farmers Market is scheduled for 9 a.m. to 1 p.m. today at Wickline Park, 315 South 7th Street, featuring prepared food, fruit, vegetables , handmade products and local arts from more than 30 local merchants. The market is hosted by Flagler Strong, a non-profit.
Grace Community Food Pantry, 245 Education Way, Bunnell, drive-thru open today from 10 a.m. to 1 p.m. The food pantry is organized by Pastor Charles Silano and Grace Community Food Pantry, a Disaster Relief Agency in Flagler County. Feeding Northeast Florida helps local children and families, seniors and active and retired military members who struggle to put food on the table. Working with local grocery stores, manufacturers, and farms we rescue high-quality food that would normally be wasted and transform it into meals for those in need. The Flagler County School District provides space for much of the food pantry storage and operations. Call 386-586-2653 to help, volunteer or donate.




Sunshine and Sandals Social at Cornerstone: Every first Saturday we invite new residents out to learn everything about Flagler County at Cornerstone Center, 608 E. Moody Blvd, Bunnell, 1 to 2:30 p.m. We have a great time going over dog friendly beaches and parks, local social clubs you can be a part of as well as local favorite restaurants.
"Firebringer" at City Repertory Theatre, at CRT's Black Box theater, Suite B207, 160 Cyprus Point Parkway, City Market Place, Palm Coast, 7:30 p.m. on August 4, 5, and 7, and 3 p.m. on Aug. 6. Tickets are $30, $15 for students. Call 386-585-9415 or visit www.crtpalmcoast.com. "Firebringer" was first produced in 2016 by Chicago's famous StarKid Productions, with music and lyrics by Meridith Stepien and Mark Swiderski, adopted from a book by Matt Lang, Nick Lang, and Brian Holden. The play is set as the age of humans begins; a tribe of cave-dwellers struggles through prehistoric life under the wise leadership of Jemilla The Peacemaker, played by Elena Cortez. But the misfit Zazzalil, portrayed by Joanna Gill, turns the tribe's fate and rocks the known world. Eleven starring actors round out the cast. See more here.
Gamble Rogers Showcase Featuring Willi Carlisle, Ponte Vedra Concert Hall, 7 p.m., St. Augustine, Ponte Vedra & The Beaches Visitors & Convention Bureau, 1050 A1A North, Ponte Vedra Beach. Doors open at 6:30 p.m., show starts at 7. Tickets are $23 in advance/$28 day of show. Rising star Willi Carlisle is a poet and folk singer for the people with an extraordinary gift for turning a phrase. Born on the Midwestern plains, Carlisle is a product of the punk to folk music pipeline that's long fueled frustrated young men looking to resist. NPR has praised Carlisle's music stating "Willi Carlisle speaks his truth…reminiscent of folk singers like Woody Guthrie." Paper Magazine applauds Carlisle, noting "Willi Carlisle is just the kind of artist that Americana music needs."
Underoath and The Ghost Inside At St. Augustine Amphitheatre, 1340 A1A South, St. Augustine. 6 p.m. (doors open at 5). Ticket prices range from $39.50 to $59.50. With beautifully chaotic beats and growled vocals that seem to scratch at the soul, Underoath captures millions of fans worldwide. Their screamo and emo styles are recognized in albums such as Lost in the Sound of Separation, Erase Me, Voyeurist, and others. The band aggressively pushes for the top spot on billboards and continues to show that their music is here to stay. Call the box office Thursdays and Fridays 10 a.m. to 6 p.m., Saturdays 8:30 a.m. to 12:30 p.m. Otherwise see the amphitheater's website, or click for tickets here.




In Coming Days:
September 16: Flagler OARS' 3rd Annual Recovery Festival at Veterans Park in Flagler Beach, from 3 to 9 p.m., with live bands, food trucks, exhibitors, hosted by Open Arms Recovery Services. Vendor booth space and sponsorships available. Click here or contact [email protected].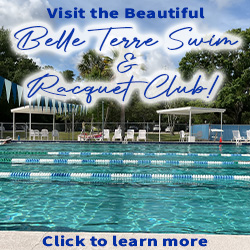 Keep in Mind: The Belle Terre Swim & Racquet Club is open, welcoming and taking new memberships, and if you enroll before Sept. 1, you'll beat the price increase kicking in then. Experience the many amenities including a lap pool, wading pool, tennis/pickleball courts, sauna, and a modern wellness center–all for less than what you'd pay just for a fitness center at your typical commercial gym. Friendly staff is available to answer any questions you may have about becoming a member. Belle Terre Swim and Racquet Club is the sort of place where you can connect with fellow community members and experience the welcoming atmosphere that sets BTSRC apart. If you have any questions, feel free to call at 386-446-6717. If you would like to learn more about our club and membership options please visit online.
Storytime:  Maupassant, "L'héritage" ("The Inheritance") (1884). Life is money. Nothing else. In "The Inheritance," all is calculation to get at money at any price: seduction, death, adultery, in that order. César Cachelin works as an eternal underling in the Marine Ministry and lives with his daughter Coralie and Tante Charlotte, a spinster who made a small fortune as a landlord. It's never clear whether she is Coralie's aunt or César's. It's irrelevant. They want her dead, because they can inherit her million. She's taking her time. She also wants Coralie to have an heir. Cachelin thinks she'll loosen the purse strings if Coralie has a child. He schemes to seduce a colleague, Léopold Lesable, to meet his daughter so she can seduce him. Coralie, "a tall, plump, rosy, handsome girl, with brown hair and blue eyes" (the translation doesn't do justice to the original: "grande, grasse et rose, une belle fille de forte race, avec des cheveux châtains et des yeux bleus," the grasse  plump with fertility) is immediately wise to the maneuver and plays the part at the first dinner, where Lesable shows his conventional tastes and shallowness: "Lesable criticized dramatic literature with the same tone of authority, classifying the authors clearly, picking out the strong and the weak points of each one with the assurance of a man who considers himself infallible and universal." ("Lesable jugea avec la même autorité la littérature dramatique, classant les auteurs nettement, déterminant le fort et le faible de chacun avec l'assurance ordinaire des hommes qui se sentent infaillibles et universels.") Afterward the future couple has its first secular tryst on the balcony, their ridiculous small talk made smaller by Maupassant's description of Paris at night sprawled beneath them. But the moment he hears the old maid ("She talked about her fortune with the same willingness that an old soldier speaks of his campaigns." "Elle racontait sa fortune avec la complaisance d'un vieux soldat qui dit ses campagnes") he smells money. He ditches Coralie to suck up to old Charlotte, literally at her feet, within boot-licking distance. Weeks later Lesable and Coralie marry. But Charlotte doesn't die, nor does the young couple produce an heir. They figure it won't matter. Coralie will inherit. Finally when she dies, the family's mask of grief sweats greed. The same day Lesable and his father-in-law pay the aunt's lawyer a visit to have a look at her testament, shaking hands at the pending coup. But Charlotte is laughing from the grave. There would be no inheritance unless Coralie gives birth within three years. If not, the money goes to charity. Lesable proves impotent, and of course blames Coralie. All appearances of love between them is gone, replaced by resentment and fury as the three years tick away. At the office Lesable's colleagues make his vanished virility the butt of their jokes. He nearly comes to blows with Maze, the pretty boy in the office that Coralie had secretly liked all along. They almost duel, but they're petty bureaucrats (the office scenes evoke the description of these meaninglessly busy offices in Balzac's Colonel Chabert) so they settle their differences same day with apologies, before witnesses.  His wife is incensed that he wouldn't duel for her. She calls him impotent, she calls him cowardly, he beats her up–the kind of beating that would've gone down as an aggravated assault–then apologizes. Cachelin by then has only contempt for him. But once a pimp, always a pimp. Cachelin had managed to seduce Lesable. He now seduces Maze, who ends up becoming the family's weekly dinner guest, and with a few weeks left on the three-year clock, voila: Coralie is pregnant. The family, including Lesable, are jubilant again. Maze is marginalized, then kicked out. The stud did what he was roped in to do. Lesable–coward, impotent, cuckolded–is again in his wife's graces: Coralie gives birth to a girl. She looks a lot like Maze, goes the office gossip, but no one cares. The family inherits and buys a summer house. You can hear Maupassant from behind Charlotte's tomb mocking the happy ending, mocking money-mad characters we've seen in Zola, Balzac and Flaubert, each wrote of whom wrote on the theme more powerfully, but not with that Chekhovian brevity and clarity that X-rays the characters' essence, though Maupassant's characters, in their sketchiness, are also more sketched than rounded out. They have the outlines of caricatures. They lack the depth that a Chekhov or a Flaubert would give theirs, or that Maupassant, ironically, gives Paris in the best lines of the story, as Lesable is taking in the scene below and dreaming of his million immediately after Charlotte's death, and long before his own:
It was at the end of July, and the enormous sun, just as it was ready to disappear behind the two towers of the Trocadero, was pouring out a torrent of fire from the broad, expansive roofs. A broad patch of red at his feet took on, farther up, tints of pale gold, then yellow, then of a delicate green, flecked with light, and then finally took on a pure, fresh hue overhead. Swallows darted like hardy, visible arrows over the crimson sky, and over the infinite crowd of houses and the distant country floated a rose-colored mist into which rose the church steeples and all the tall monuments. The Arc de Triomphe de l'Étoile appeared enormous and black, and the dome of the Invalides seemed like another sun which had fallen from celestial heights on the back of another edifice. Lesable was holding the iron railing in his hand and drinking in the air as if it were wine. He was filled with a desire to jump, to cry out aloud and wave his arms; he felt full of a profound and triumphant joy. Life appeared to him in a radiant hue. A future full of happiness! What should he do? And he began to dream.
That, really, was the last happiness, happiness ending rather than a happy ending ahead: Maupassant (embodying Paris) giving Lesable his last moment of joy.
—P.T.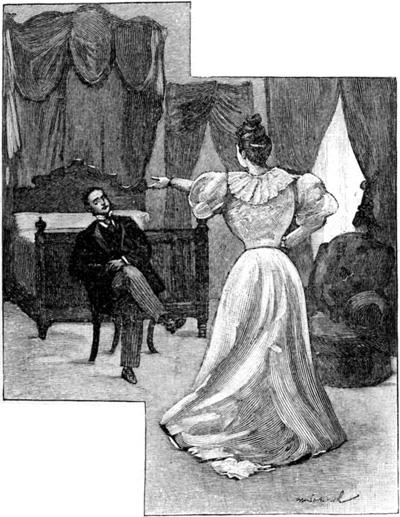 Now this:A Larry David Tribute to Steve Martin:

The Live Calendar is a compendium of local and regional political, civic and cultural events. You can input your own calendar events directly onto the site as you wish them to appear (pending approval of course). To include your event in the Live Calendar, please fill out this form.
For the full calendar, go here.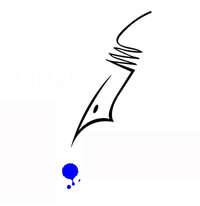 "Trump, Greene, Pompeo, so many others—they are out of touch with a country that, as this essay will show, is diverse, reasonably tolerant, not driven by hatred and bigotry, broadly supportive of abortion and LGBTQ rights, repulsed by the gun culture, and more. And deep down, they know it. And they know that, from their perspective, it's only going to get worse, as they are helpless to stop the changes they fear and despise. They are the new Blame America Firsters."
–From Michael Tomasky's "Donald Trump Against America," The New Republic, May 18, 2023.