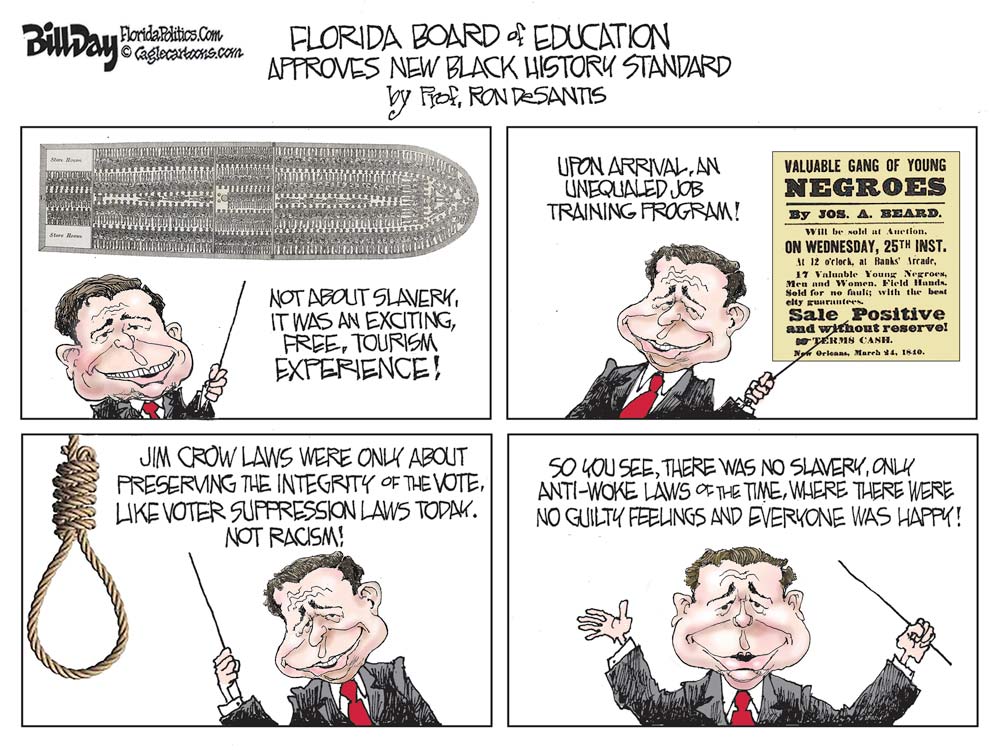 To include your event in the Briefing and Live Calendar, please fill out this form.
Weather: Showers and thunderstorms. Highs around 90. Lows in the lower 70s. Chance of rain 90 percent.




Today at a Glance:
In Court: Monserrate Teron again goes on trial on charges of raping his 7-year-old niece, two months after a jury deadlocked in his first trial. The trial begins today with jury selection at 9:30 a.m. before Circuit Judge Terence Perkins in Courtroom 401 at the Flagler County courthouse. See:
The Flagler County School Board meets  at 1 p.m. to hear a budget presentation on next year's school property taxes. The school board has no authority over the property tax rate: it's set by the Legislature. In board chambers at the Government Services Building, 1769 East Moody Boulevard, Bunnell.  The district had not posted the background information on its meeting website as of Friday afternoon.
The Flagler County Beekeepers Association holds its monthly meeting from 6 to 8 p.m. at the Flagler Agricultural Center, 150 Sawgrass Rd., Bunnell (the county fairgrounds). This is a meeting for beekeepers in Flagler and surrounding counties (and those interested in the trade). The meetings have a speaker, Q & A, and refreshments are served. It is a great way to gain support as a beekeeper or learn how to become one. All are welcome. Meetings take place the fourth Monday of every month. Contact Kris Daniels at 704-200-8075.
The Bunnell City Commission meets at 7 p.m. at the Government Services Building, 1769 East Moody Boulevard, Bunnell, where the City Commission is holding its meetings until it is able to occupy its own City Hall on Commerce Parkway likely in early 2023. To access meeting agendas, materials and minutes, go here. The full agenda is here.




In Coming Days:
The Volusia-Flagler Sierra Club hosts a Group Social on Tuesday, July 25, at Hidden Treasure Tiki Bar & Grill, 5993 South Ridgewood Avenue, Port Orange, at 5:30 p.m. No lengthy presentations, just food, drinks, and good conversation. Register here.
September 16: Flagler OARS' 3rd Annual Recovery Festival at Veterans Park in Flagler Beach, from 3 to 9 p.m., with live bands, food trucks, exhibitors, hosted by Open Arms Recovery Services. Vendor booth space and sponsorships available. Click here or contact [email protected].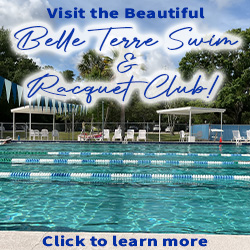 Keep in Mind: The Belle Terre Swim & Racquet Club is open, welcoming and taking new memberships, and if you enroll before Sept. 1, you'll beat the price increase kicking in then. Experience the many amenities including a lap pool, wading pool, tennis/pickleball courts, sauna, and a modern wellness center–all for less than what you'd pay just for a fitness center at your typical commercial gym. Friendly staff is available to answer any questions you may have about becoming a member. Belle Terre Swim and Racquet Club is the sort of place where you can connect with fellow community members and experience the welcoming atmosphere that sets BTSRC apart. If you have any questions, feel free to call at 386-446-6717. If you would like to learn more about our club and membership options please visit online.
Byblos: The monthly Christmas of the Library of America's latest mail delivery brings us Five Novels by Virginia Hamilton, and the question: who on earth is Virginia Hamilton? The other Black Hamilton, as it turns out (as opposed to the yet-other Virginia Hamilton, the Associated Press reporter who covered the Truman White House). So tells us the Library: "Playing out themes of memory, folklore, and tradition in enthralling, often wildly inventive stories, Virginia Hamilton transformed American children's literature. In her award-winning novels of the 1960s, '70s, and '80s, she brought Black characters center stage, creating a multifaceted portrait of African American life that she called "liberation literature." This volume collects five of her best-known and most beloved works." For this book, the Library has opted to change its usual typeface and layout, maybe to differentiate it from adult literature, though I find that unfortunate: the Library's usual font is half the reason I read its volumes. Toward the back of the book, there's a short Hamiltonian self-portait in words, with reference to the Hudson River in New York: "My writing grew better as I grew older inside. I came to understand that the river's flow was the flow of freedom inside us all. We wonder about it in this way: What do you suppose is beyond the bridge there–a town, another park? What sort of place is Bear Mountain–are there really brown bears? I think I'll walk awhile and see what's beyond that bend in the river. So it is that the river is the mind of people, ever flowing to some other where. Whenever any of us grow deep like the rivers it is because we have learned to allow our minds to flow free as rivers flow. And so the reason rivers figure so largely in my writing and ever will. But it was years before I realized that the Hudson River was not the river which had nourished me. From the time I discovered my need to move, it must have been another river that had caused the need. I am talking about the Ohio River, sixty miles from the place I was born and the river so necessary, so symbolic for my people." Hamilton died in 2002.
—P.T.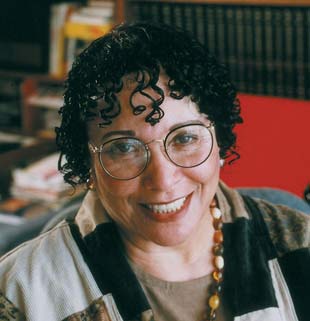 Now this: Virginia Hamilton

The Live Calendar is a compendium of local and regional political, civic and cultural events. You can input your own calendar events directly onto the site as you wish them to appear (pending approval of course). To include your event in the Live Calendar, please fill out this form.
For the full calendar, go here.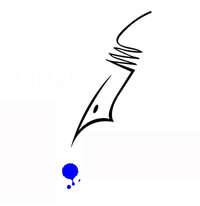 As an image and symbol, Miss Monroe represents an advance-or a regress, depending upon one's point of view-but in any case some thing new and different from her predecessors as screen sirens and queens. Most of them made sexual attractiveness quite as exciting as Miss Monroe does, but scarcely ever without making sexual beauty inseparable from evil, ruin, destruction, and all the stigmas imposed by Puritanism-the screen siren was a deadly vamp like Theda Bara, a honky-tonk Medusa like Marlene Dietrich, an unattainable Valkyrie who suggested Nirvana with a Swedish accent like Garbo, or a platinum blonde who suggested, like Jean Harlow, the blank and fatal beauty of an iceberg; but whatever her incarnation, she united love and death, beauty and evil, passion and demoralization as cause and effect.
–From "On Marilyn Monroe," by Delmore Schwartz, The New Republic, Aug. 8, 1955.