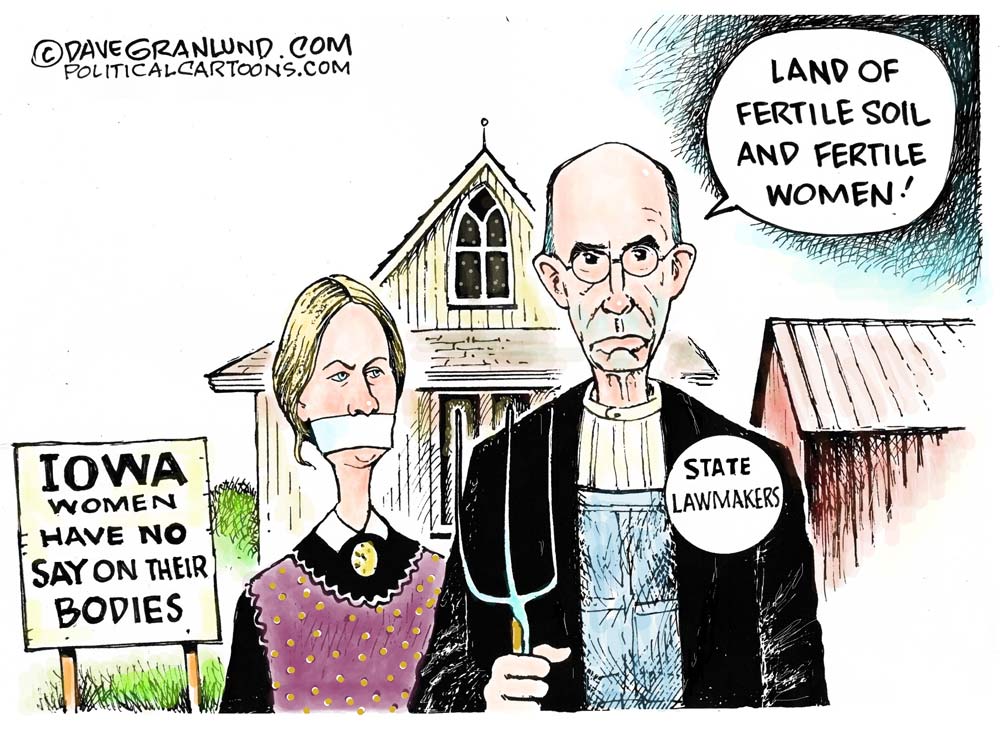 To include your event in the Briefing and Live Calendar, please fill out this form.
Weather: Mostly cloudy. Showers and thunderstorms likely in the afternoon. Highs in the mid 90s. South winds 5 to 10 mph. Chance of rain 70 percent. Heat index values up to 105. Friday Night: Mostly cloudy. A chance of showers and thunderstorms in the evening. Lows in the mid 70s. South winds 5 to 10 mph. Chance of rain 50 percent.




Today at a Glance:
In Court: A status hearing is scheduled in the case of Monserrate Teron, whose trial on charges of raping a child ended in a hung jury in May. He is to be tried again later this month. The hearing is at 10:30 a.m. before Circuit Judge Terence Perkins at the Flagler County Courthouse. See: "After Deadlock on Rape Charges, New Trial for Monserrate Teron Set for July 24."
A special hearing on a dangerous dog is scheduled at Palm Coast City Hall at 10 a.m.
Flagler Broadcasting is hosting the Second Annual Food-a-Thon to raise $200,000, that can be leveraged into $1 million worth of food for the Grace Community Food Pantry. Your pledges are welcome. The Food-a-Thon is scheduled to air on Flagler Broadcasting stations, including WNZF, from 9 a.m. to 3 p.m. See: "Mayor David Alfin and Dr. Steven Bickel's Arm-Wrestling Match Will Launch $1 Million Food-A-Thon." To donate to the 2023 Food-a-Thon, go here
The Flagler Beach City Commission interviews for Flagler Beach City Manager: The commission will spend the morning in individual closed-door, one-on-one sessions with the candidates, then hold successive, public interviews with the candidates at City Hall, starting at 1:30 p.m. The finalists are Dale Martin, Todd Michaels, David Williams and James Gleason. Howard Brown was a finalist but has dropped out. The commission may, in a special meeting at the end of the interviews, select a candidate for the job. See: "Flagler Beach Selects Five Finalists for City Manager, Some With More Baggage Than Others."
The Blue 22 Forum, a discussion group organized by local Democrats, meets at 12:15 p.m. at the conference room behind the Beverly Beach Town Hall, 2735 North Oceanshore Boulevard, Beverly Beach. It normally meets at the Palm Coast Community Center, but will be meeting at Beverly Beach through Aug. 11. Come and add your voice to local, state and national political issues.
LGBTQ+ Night at Flagler Beach's Coquina Coast Brewing Company: The monthly LGBTQ+ social for adults is scheduled for every second Friday of the month from 8 to 11 p.m. at Coquina Coast Brewing Co., 318 Moody Boulevard, Flagler Beach. "Come together, make new friends and share some brews. Going strong since Oct 2021! We feature many genres of local LGBTQ+ talent in our community; comedy, burlesque, belly dance, drag, musicians, bingo games, etc. There is never a cover charge but donations are greatly appreciated! When you register, your email is used to keep you up to date on future LGBTQ+ friendly events.
The St. Augustine Craft Beer Festival pairs with the Trail Blazer Country Music Festival at the St. Johns County Fairgrounds, from Friday through Sunday, 5840 State Road 207 E, Elkton. It's about all things country from music, food, drink, exhibits and more. Featuring live country music, country food, fine crafts & country fashion exhibits, a kids corner, contests, family fun and more. General admission is $15 adults and $10 children 3 -12 years old. Gates open on Friday at 2 p.m., Saturday at 10 a.m. and Sunday at 11 a.m. The music continues each day until the sun sets. The Craft Beer Fest takes place only from 2-6 p.m. on Saturday. Tickets are $39 for unlimited samples, $89 for VIP inclusive.




In Coming Days:
The Volusia-Flagler Sierra Club hosts a Group Social on Tuesday, July 25, at Hidden Treasure Tiki Bar & Grill, 5993 South Ridgewood Avenue, Port Orange, at 5:30 p.m. No lengthy presentations, just food, drinks, and good conversation. Register here.
September 16: Flagler OARS' 3rd Annual Recovery Festival at Veterans Park in Flagler Beach, from 3 to 9 p.m., with live bands, food trucks, exhibitors, hosted by Open Arms Recovery Services. Vendor booth space and sponsorships available. Click here or contact [email protected].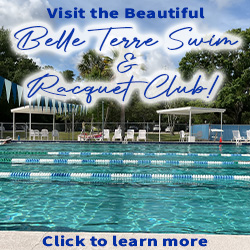 Keep in Mind: The Belle Terre Swim & Racquet Club is open, welcoming and taking new memberships, and if you enroll before Sept. 1, you'll beat the price increase kicking in then. Experience the many amenities including a lap pool, wading pool, tennis/pickleball courts, sauna, and a modern wellness center–all for less than what you'd pay just for a fitness center at your typical commercial gym. Friendly staff is available to answer any questions you may have about becoming a member. Belle Terre Swim and Racquet Club is the sort of place where you can connect with fellow community members and experience the welcoming atmosphere that sets BTSRC apart. If you have any questions, feel free to call at 386-446-6717. If you would like to learn more about our club and membership options please visit online.
Notably: It's Bastille Day of course, but how's Couthures-sur-Garonne, that south-central commune east of Bordeaux,  celebrating? Why, with the Festival international de journalisme, a three-day fest of the beleaguered profession, with questions like: "Could democracy disappear?" and "Is it possible to be informative without being depressing?" There's a seminar today on whether journalists can keep their emotional distance from their subject matters, another on the weight and shock of words and images ("le mot injuste," I hear Flaubert whisper all the way from Croisset), and another on information fatigue, this one featuring, among others, Mathilde Imer, who is referred to by a title I've never seen before, though it's right out of the post-Edward Abbey Greenpeace era: militant ecologist (cue The Monkeywrench Gang). "Between censorship and propaganda," artificial intelligence's effects on the trade, "Populism and liberalism," but also this curious break-out: "A crisis of conscience for red wine?" Saturday features a seminar on the endless news cycle as a recipe for anxiety, then seminars on how to tell the news to the young, whether "solution journalism" is viable (a big no from this end: let's not confuse reporting with presumption or hubris more than it already is), and so on. We also see the George Floy effect: "Must we be white to feel welcome in France?" Here's the program in full. As yet another reporter is murdered doing his job (in Mexico), the 12th killed this year (538 are detained), it's good to see that the profession is taking a moment to breathe and recharge. We don't discuss it enough, at least not in those terms (though we can do without the self-congratulations). If you can't make it to Couthures-sur-Garonne, there's always St. Augustine's Southern Rock Festival this weekend, or its Craft Beer Festival tomorrow.
—P.T.
Now this: From the Cheryl collection:

The Live Calendar is a compendium of local and regional political, civic and cultural events. You can input your own calendar events directly onto the site as you wish them to appear (pending approval of course). To include your event in the Live Calendar, please fill out this form.
For the full calendar, go here.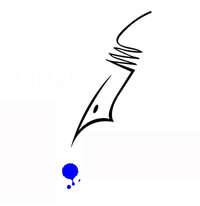 When you run up against a policeman at a typewriter, you might as well get a Coke and relax.
–From Charles Portis's The Dog of the South (1979).