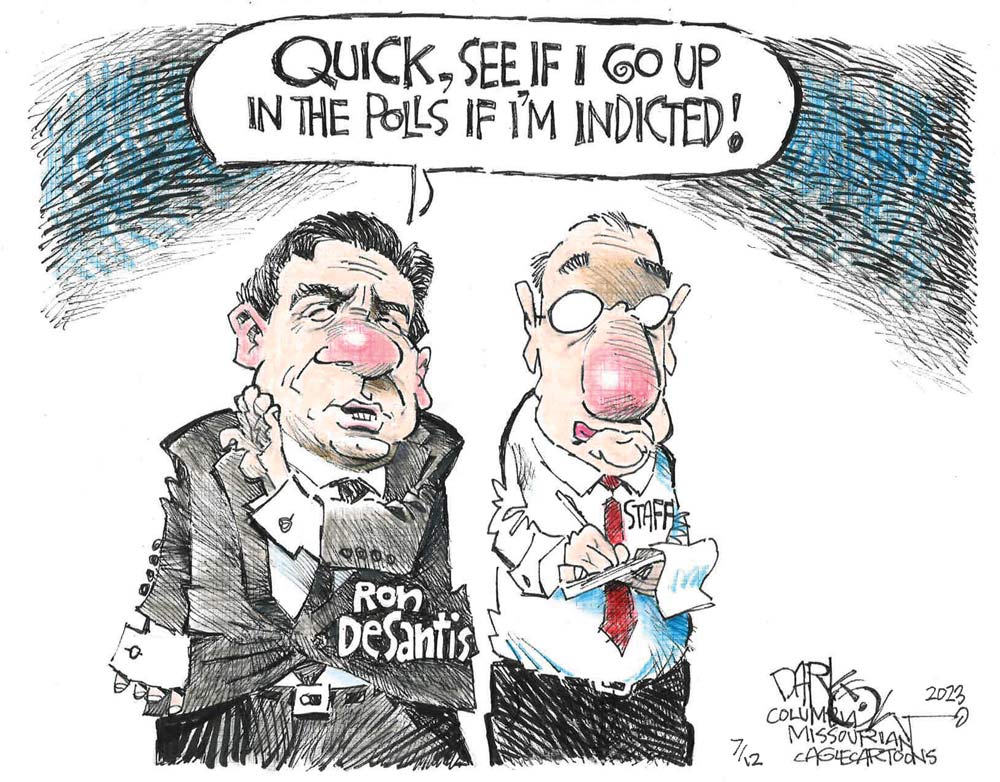 To include your event in the Briefing and Live Calendar, please fill out this form.
Weather: Partly cloudy. A chance of showers and thunderstorms in the morning, then showers and thunderstorms likely in the afternoon. Highs in the lower 90s. West winds around 5 mph, becoming south around 5 mph in the afternoon. Chance of rain 70 percent. Heat index values up to 106.
Thursday Night: Mostly cloudy with a chance of showers and thunderstorms in the evening, then partly cloudy after midnight. Lows in the mid 70s. South winds around 5 mph. Chance of rain 50 percent.




Today at a Glance:
In Court: Drug court will not be held today.
Public Meet and Greet with finalists for Flagler Beach City Manager: The city hosts the meet and greet at City Hall at 5:30 p.m. at 105 South 2nd Street so the public has a chance to interact with the four finalists for the job. The finalists are Dale Martin, Todd Michaels, David Williams and James Gleason. Howard Brown was a finalist but has dropped out. The candidates will be interviewed on Friday–first in one-on-one, closed-door sessions with the commissioners, then, starting at 1:30 p.m., in open session by the entire commission. See: "Flagler Beach Selects Five Finalists for City Manager, Some With More Baggage Than Others."
The Palm Coast Code Enforcement Board meets at 10 a.m. at City Hall.
The Palm Coast Democratic Club holds monthly meeting at 6 p.m. at the the African American Cultural Society, 4422 North U.S. Highway 1, Palm Coast (just north of Whiteview Parkway). The meeting is open to all; everyone is welcome. There is no charge and advance arrangements are not necessary. For best directions call the African American Cultural Society at (386) 447-7030. The evening begins at 6 p.m. with a social hour. At 7 p.m. a brief business meeting will be followed by a discussion or a guest speaker. For further information call Palm Coast Democratic Club Interim President, Donna Harkins at 386-237-7202.




In Coming Days:
The Volusia-Flagler Sierra Club hosts a Group Social on Tuesday, July 25, at Hidden Treasure Tiki Bar & Grill, 5993 South Ridgewood Avenue, Port Orange, at 5:30 p.m. No lengthy presentations, just food, drinks, and good conversation. Register here.
Friday, July 14:  Flagler Broadcasting is hosting the Second Annual Food-a-Thon to raise $200,000, that can be leveraged into $1 million worth of food for the Grace Community Food Pantry. Your pledges are welcome. The Food-a-Thon is scheduled to air on Flagler Broadcasting stations, including WNZF, from 9 a.m. to 3 p.m. See: "Mayor David Alfin and Dr. Steven Bickel's Arm-Wrestling Match Will Launch $1 Million Food-A-Thon." To donate to the 2023 Food-a-Thon, go here
September 16: Flagler OARS' 3rd Annual Recovery Festival at Veterans Park in Flagler Beach, from 3 to 9 p.m., with live bands, food trucks, exhibitors, hosted by Open Arms Recovery Services. Vendor booth space and sponsorships available. Click here or contact [email protected].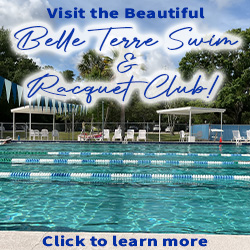 Keep in Mind: The Belle Terre Swim & Racquet Club is open, welcoming and taking new memberships, and if you enroll before Sept. 1, you'll beat the price increase kicking in then. Experience the many amenities including a lap pool, wading pool, tennis/pickleball courts, sauna, and a modern wellness center–all for less than what you'd pay just for a fitness center at your typical commercial gym. Friendly staff is available to answer any questions you may have about becoming a member. Belle Terre Swim and Racquet Club is the sort of place where you can connect with fellow community members and experience the welcoming atmosphere that sets BTSRC apart. If you have any questions, feel free to call at 386-446-6717. If you would like to learn more about our club and membership options please visit online.




Byblos: When I was at NYU every time a great writer died (Isaac Singer and Robert Graves come to mind) friends and I would gather at the Ear Inn, Manhattan's oldest tavern, and drink to the dead. These days I have fantasies that when a great writer dies–I am thinking of Milan Kundera–David Ayres at WNZF upends his Free For All Friday show and devotes it all to a commemoration of the gone, inviting in a few leading lights to discuss the great writer, like members of our school board (aren't they educators? Shouldn't they be first in line?), the odd artist, the occasional politician who had his/her/their life's trajectory influenced by the writer, with Brian McMillan of course providing the literary basso continuo to the discussion. Then I wake up and remember where I am. As Sartre would say, l'enfer, c'est les autres a Palm Coast. One of my oldest friends, with whom I have lost touch, introduced me to Kundera in our last year of college, judging from the date I wrote in my paperback of The Book of Laughter and Forgetting. I didn't know what to make of the book, which I found neither too mirthful nor unforgettable but for its title. That would prove to be the case with every successive Kundera book I read, relishing them (and their dogmatic insistence on all having seven chapters) in their parts a lot more than in their whole, like this: "People fascinated by the idea of progress never suspect that every step forward is also a step on the way to the end and that behind all the joyous "onward and upward" slogans lurks the lascivious voice of death urging us to make haste." Or this: "Why does she want to make love with me? he asked himself many times. He could never find an answer. All he knew was that their silent copulations were inevitable, as inevitable as a man standing at attention when he hears his national anthem though neither he nor his country derives any benefit from it." By the time I was in graduate school a few years later and Immortality came out, there was a sense of sacrilege among the more presumptuous of us pseudo-modernists if we didn't rush out and bought it, this one much longest than his usuals, but still with the usual sevens. It does have an unforgettable opening, from which I think Kundera hoped to build a world as rich as Proust from the little muffin. In Kundera's case, it's a very simple gesture by a woman of 60 or 65 that the narrator, on a deck chair by the pool atop a Parisian high-rise, is watching as she wades in the pool, as she takes a swimming lesson, as she gets out and walks away, setting up this passage: "She walked around the pool toward the exit. She passed the lifeguard, and after she had gone some three or four steps beyond him, she turned her head, smiled, and waved to him. At that instant I felt a pang in my heart! That smile and that gesture belonged to a twenty-year-old girl! Her arm rose with bewitching ease. It was as if she were playfully tossing a brightly colored ball to her lover. That smile and that gesture had charm and elegance, while the face and the body no longer had any charm. It was the charm of a gesture drowning in the charmlessness of the body." And so on. He gives the woman the name of Agnes. I don't remember anything else from the novel, but I remembered that–what Thomas Mann in The Magic Mountain called "a gesture of immeasurability." We are of time more than in time, and then we're not. I just leafed through the book (a hardback in this case: my means had improved) and note quite a few notes, a few returns to the gesture, and those typical Kunderisms like "a meadow is nothing ut a field of suffering" and "it was equality itself that forbade her to disagree with the world in which all of us live." Reading Kundera is an experience in doubletakes, but the fascination remains more intellectual than emotional, and the lyricism is wrapped up in nostalgia for those days when Prague ached for its liberation from Orwellian oppression–a liberation to which Kundera contributed handsomely, ironically, by defying Soviet forgetting, but that now makes him seem a bit more dated than modern. Still: it would have been right up a Kundera plot line–he wrote a book called The Joke–to have Free For All Friday be all Kundera tomorrow.
—P.T.
Now this:

The Live Calendar is a compendium of local and regional political, civic and cultural events. You can input your own calendar events directly onto the site as you wish them to appear (pending approval of course). To include your event in the Live Calendar, please fill out this form.
For the full calendar, go here.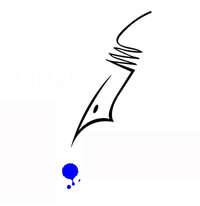 Kjærstad's books were full of the Orient, a Thousand and One Nights atmosphere, narratives within narratives, and I imagined part of what he was doing was drawing that world into ours, along with a host of other worlds. What it meant, I had no idea, but intuitively I liked it, in the same way that intuitively I disliked Milan Kundera. Kundera was also a postmodernist writer, but he completely lacked this embracing of other worlds, with him the world was always the same, it was Prague and Czechoslovakia and the Soviets, who had either invaded or were on the verge of doing so, and that was fine, but he kept withdrawing his characters from the plot, intervening and going on about something or other while the characters stood still, sort of waiting, by the window or wherever it was they happened to be, until he had finished his explanation and they could move forward. Then you saw that the plot was only "a plot" and that the characters were only "characters," something he had invented, you knew they didn't exist, and so why should you read about them? Kundera's polar opposite was Hamsun, no one went as far into his characters' worlds as he did, and that was what I preferred, at least in a comparison of these two, the physicality and the realism of Hunger, for example. There the world had weight, there even the thoughts were captured, while with Kundera the thoughts elevated themselves above the world and did as they liked with it.
–From Karl Ove Knausgaard, My Struggle: Book 4 (2010).