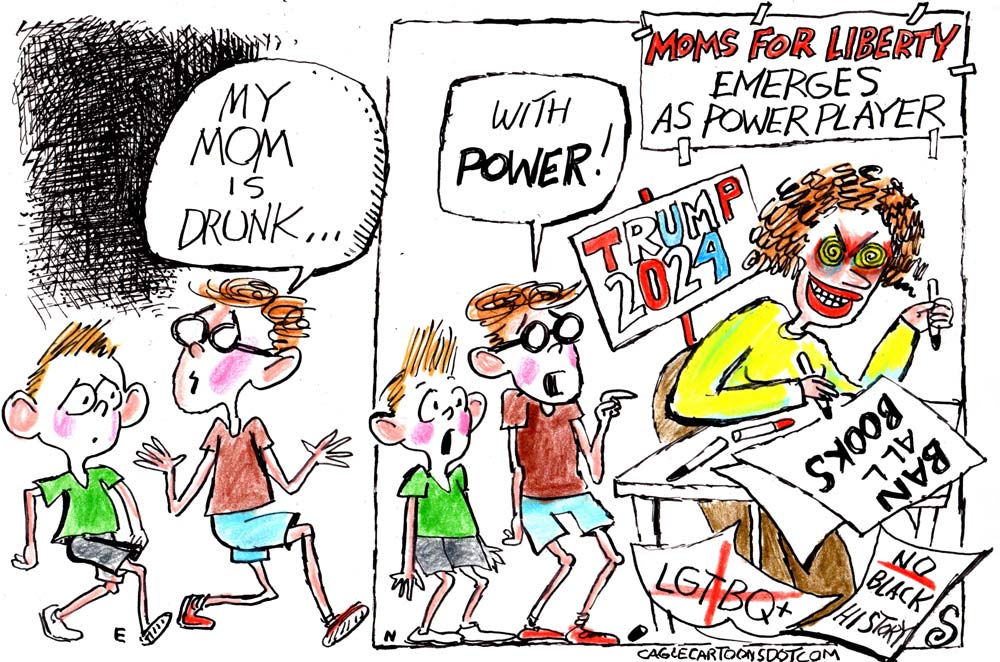 To include your event in the Briefing and Live Calendar, please fill out this form.
Weather: Mostly cloudy. Showers and thunderstorms likely in the afternoon. Highs in the lower 90s. Southwest winds 5 to 10 mph. Chance of rain 60 percent. Heat index values up to 107. Friday Night: Mostly cloudy. A chance of showers and thunderstorms in the evening. Lows in the mid 70s. Southwest winds 5 to 10 mph. Chance of rain 30 percent.




Today at a Glance:
In Court: No public sessions for either circuit or county courts today.
Free For All Fridays with Host David Ayres, an hour-long public affairs radio show featuring local newsmakers, personalities, public health updates and the occasional surprise guest, starts a little after 9 a.m. after FlaglerLive Editor Pierre Tristam's Reality Check, today on the Supreme Court's ruling enabling businesses to discriminate against LGBTQ people. David will preside over the arm-wrestling match between Palm Coast Mayor David Alfin and Dr. Stephen Bickel, launching pledges for the 2023 Food-a-Thon benefiting Grace Community Food Pantry. See: "Mayor David Alfin and Dr. Steven Bickel's Arm-Wrestling Match Will Launch $1 Million Food-A-Thon." See previous podcasts here. On WNZF at 94.9 FM and 1550 AM.
The Blue 22 Forum, a discussion group organized by local Democrats, meets at 12:15 p.m. at the conference room behind the Beverly Beach Town Hall, 2735 North Oceanshore Boulevard, Beverly Beach. It normally meets at the Palm Coast Community Center, but will be meeting at Beverly Beach through Aug. 11. Come and add your voice to local, state and national political issues.
First Friday in Flagler Beach, the monthly festival of music, food and leisure, is scheduled for this evening at Downtown's Veterans Park, 105 South 2nd Street, from 5 to 9 p.m. The event is overseen by the city's Community Redevelopment Agency and run by Laverne M. Shank Jr. and Surf 97.3




In Coming Days: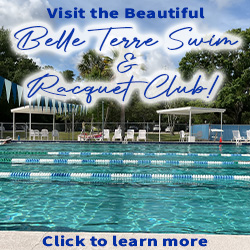 Keep in Mind: The Belle Terre Swim & Racquet Club is open, welcoming and taking new memberships, and if you enroll before Sept. 1, you'll beat the price increase kicking in then. Experience the many amenities including a lap pool, wading pool, tennis/pickleball courts, sauna, and a modern wellness center–all for less than what you'd pay just for a fitness center at your typical commercial gym. Friendly staff is available to answer any questions you may have about becoming a member. Belle Terre Swim and Racquet Club is the sort of place where you can connect with fellow community members and experience the welcoming atmosphere that sets BTSRC apart. If you have any questions, feel free to call at 386-446-6717. If you would like to learn more about our club and membership options please visit online.
In medias res: The Washington Post today reports on Zephyrhills's one-year moratorium on development, because the rapidity of development is tapping out its allowance for the very water that makes the town's name around the globe: "The rapid growth has become part of Republican Gov. Ron DeSantis's platform for the GOP presidential nomination, and he frequently boasts that 1,000 people move to Florida each day. But that boom has come at a cost, raising real estate prices and putting ever more strain on the environment and essential services — including the provision of water. […] A law the governor signed last month will make it more difficult and expensive for citizens to challenge new development. Another new measure allows developers and businesses to sue county and city governments over "arbitrary and unreasonable policies," which environmentalists and others say preempts efforts by local governments to manage growth. […] Putting the brakes on growth in Zephyrhills at a time when many Florida cities are rolling out the red carpet for developers struck some as bold. Residents have rallied around it. But the council member who proposed the moratorium said officials know they can pause development only for so long."
Now this:

The Live Calendar is a compendium of local and regional political, civic and cultural events. You can input your own calendar events directly onto the site as you wish them to appear (pending approval of course). To include your event in the Live Calendar, please fill out this form.
For the full calendar, go here.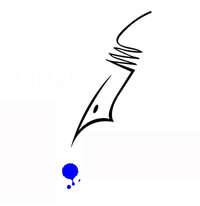 Dryness was all, dryness was the main debate, and through the peacetime nineteen-forties and fifties we new suburbanites tilted the Noilly Prat bottle with increasing parsimony, as the Martini recipe went up from three parts gin and one part dry vermouth to four and five to one, halted briefly at six to one, and rose again from there. George Plimpton recently reminded me about the Montgomery—a fifteen-to-one Martini named after the British Field Marshal, who was said never to go into battle with less than these odds in his favor. What was happening, of course, was an improvement in the quality of everyday gin. The Frankenstein's-laboratory taste of prohibition gin no longer needed a sweetener to hide its awfulness: just a few drops of Tribuno or Martini & Rossi Extra Dry would suffice to soften the ginny juniper bite.
–From Roger Angell's "Dry Martini," The New Yorker, Aug. 16 and 26, 2002.