To include your event in the Briefing and Live Calendar, please fill out this form.
Weather: Partly cloudy. Patchy fog in the morning. A chance of showers and thunderstorms in the afternoon. Highs in the mid 80s. Northeast winds 5 to 10 mph. Chance of rain 40 percent. Saturday Night: Partly cloudy with a slight chance of showers and thunderstorms in the evening, then mostly cloudy after midnight. Lows in the upper 60s. East winds 5 to 10 mph, becoming south after midnight. Chance of rain 20 percent.




Today at a Glance:
The second annual Hang 8 Dog Surfing Competition in Flagler Beach is from 8 a.m. to 2 p.m., at the South 5th Street walkover off of State Road A1A just south of the Flagler Beach pier. Registration for dog surfing is $20, registration for the costume contest is $10. All proceeds go to charities. The awards ceremony is at 1 p.m. You can register your dog for the Hang 8 Dog Surfing competition at hang8dogsurfing.com. See: "Hang 8 Dog Surfing Contest Returns to Flagler Beach in All Its Ridiculous and Timely Exuberance."
Courtney VandeBunte, the former candidate for Flagler County School Board and current co-host of Moms for Book Liberty, a podcast, speaks at the Democratic Women's Club of Flagler County at 9:30 a.m. at the Palm Coast Community Center, 305 Palm Coast Parkway NE.
Palm Coast Historical Society Speaker Series: Jews of Florida: 10 a.m., Palm Coast Community Center, 305 Palm Coast Parkway NE. Florida hosts the nation's third-largest Jewish community whose history is surprising! This comprehensive history of the Jews of Florida from colonial times to the present is a sweeping tapestry of voices spanning centuries. This group has been integral to every area of Florida's growth, from tilling the land and developing early communities to boosting business, industry, education, politics, the arts, tourism, and sending humankind into space.
The Saturday Flagler Beach Farmers Market is scheduled for 9 a.m. to 1 p.m. today at Wickline Park, 315 South 7th Street, featuring prepared food, fruit, vegetables , handmade products and local arts from more than 30 local merchants. The market is hosted by Flagler Strong, a non-profit.
The Flagler Woman's Club invites you to come and enjoy an evening of Bunco at 6 pm at 1524 S Central Ave, Flagler Beach. The Bunco Buffet will be served at 6 pm with Bunco to follow. Feel free to bring a dish to share. BYOB if you like. $10 donation at the door. Call Debbie at 312-607-8200 for more information.
Grace Community Food Pantry, 245 Education Way, Bunnell, drive-thru open today from 10 a.m. to 1 p.m. The food pantry is organized by Pastor Charles Silano and Grace Community Food Pantry, a Disaster Relief Agency in Flagler County. Feeding Northeast Florida helps local children and families, seniors and active and retired military members who struggle to put food on the table. Working with local grocery stores, manufacturers, and farms we rescue high-quality food that would normally be wasted and transform it into meals for those in need. The Flagler County School District provides space for much of the food pantry storage and operations. Call 386-586-2653 to help, volunteer or donate.




In Coming Days:
Flagler Pride Weekend: All applications (Vendor, Sponsor, Volunteer, Speaker, Entertainment) for Flagler Pride Weekend are now open until midnight on May 20th, 2023. No late applications will be accepted or considered. Vendors, apply here. Flagler Pride weekend is scheduled for June 10-12, at Palm Coast's Central Park.
Notably: To my knowledge, I have never drank a Miller Lite, or a Miller anything, in my life, not being much for water faintly flavored with alcohol. But the latest assault on the beer over its marketing's wokeness may just make me a Miller drinker for a night. Miller's ad is more clever and less pandering than Bud Lite's was when Bud lite used Dylan Mulvaney. Bud Lite's was obsequious and facile while trying to seem hip. Plastering the picture of a trans on your beer isn't hip. It's shallow and exploitative. That's why it failed. There's a bit more thought behind Miller Lite's ad, more daring certainly, and more truth. It works on several levels, and is funny as shit. The backlash is idiotic, starting from a poor base: Miller Lite drinkers aren't exactly the cream of the crop in the taste and discernment department, and, as usual with anti-woke templars, these people don't know a good laugh from the Krak in their rear. But anyway, liberals shouldn't be so smug: we've been boycotting Coors since Charles Bronson was hip, for equally ideological, ergo idiotic, reasons, and it's not as if Belgian monks haven't fucked and raped their way through poor innocent novices, but we still get drunk on their swill. The beauty of the London stock market, Voltaire once saw and wrote in the 1720s, was that it leavened all differences–religious, political, ideological, hierarchical–to what made the best deal. Catholics and protestants disappeared at the market's threshold, replaced by traders, the one true global lingua franca. As Republicans and Democrats still do on Wall Street, incidentally, sometimes too much so. We could remember that lesson and be much happier drinking beer than pissing about it with our mouths.
—P.T.
Now this:

The Live Calendar is a compendium of local and regional political, civic and cultural events. You can input your own calendar events directly onto the site as you wish them to appear (pending approval of course). To include your event in the Live Calendar, please fill out this form.
For the full calendar, go here.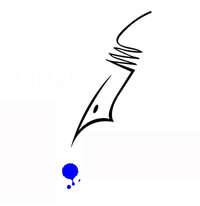 But Trump's rhetoric is different, in two ways. First, it's different in degree. Richard Nixon's list of political enemies (and he had a literal list) consisted mainly of elite liberals who were deeply involved in politics. Trump's list of political foes is so long that it ends up taking in a large majority of the country: Black Americans, many immigrants, city dwellers, the nonreligious, women who want to have the right to choose an abortion or use mifepristone, people who support NATO, people pulling for Ukraine in the war, everyone who thinks regular citizens should not have access to military weapons designed to rip human bodies to pieces, political independents who aren't motivated by hatred, neoconservative foreign policy specialists, most federal law enforcement officials, and, while we're at it, most nonpolitical federal bureaucrats (the collective "deep state"), and even Republicans who won't wear MAGA hats (which is most Republicans—most recent polling shows that well below half identify with the term).
–From Michael Tomasky's "Trump Against America," The New Republic, May 18, 2023.