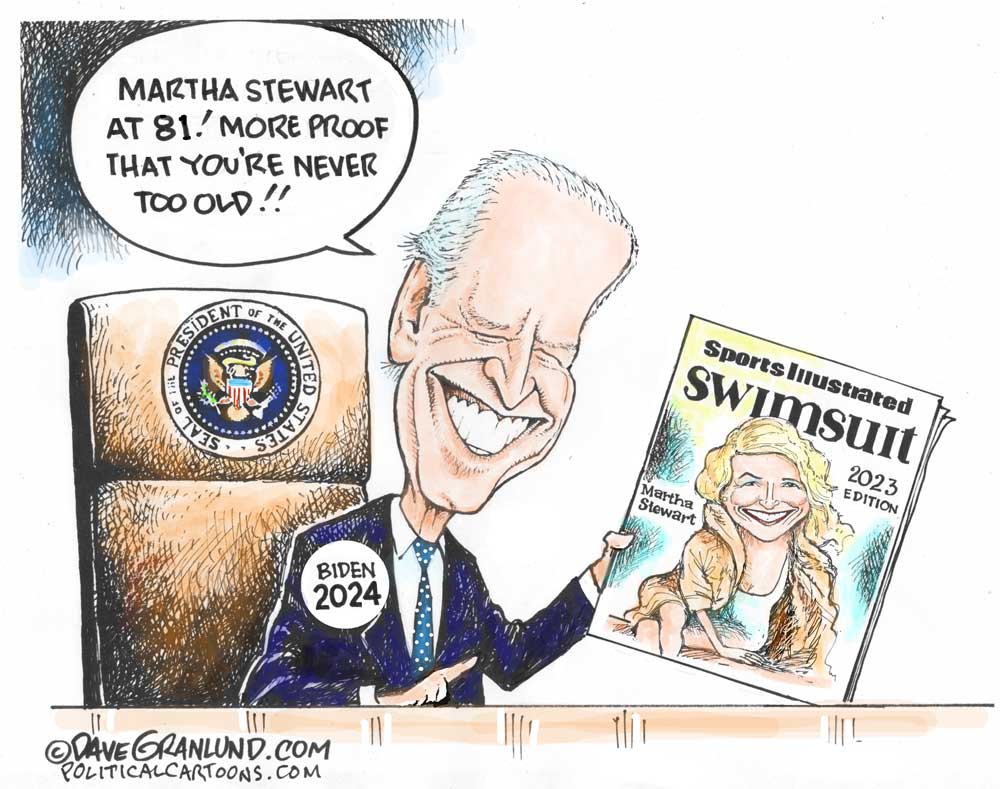 To include your event in the Briefing and Live Calendar, please fill out this form.
Weather: Partly cloudy. A chance of showers with a slight chance of thunderstorms in the afternoon. Highs around 90. West winds 5 to 10 mph. Chance of rain 40 percent. Wednesday Night: Partly cloudy with a slight chance of thunderstorms. A chance of showers, mainly in the evening. Lows in the upper 60s. West winds 5 to 10 mph. Chance of rain 40 percent.




Today at a Glance:
In Court: Circuit Judge Terence Perkins hears arguments in a series of motions in the case against Monserrate Teron, whose trial on a first degree felony and two capital felony charges of rape of a victim younger than 12 begins next week. 1:30 p.m. in Courtroom 401.
The Palm Coast Planning and Land Development Board meets at 5:30 p.m. at City Hall.
Separation Chat, Open Discussion: The Atlantic Chapter of Americans United for the Separation of Church and State hosts an open, freewheeling discussion on the topic here in our community, around Florida and throughout the United States, noon to 1 p.m. at its new location, Pine Lakes Golf Club Clubhouse Pub & Grillroom (no purchase is necessary), 400 Pine Lakes Pkwy, Palm Coast (0.7 miles from Belle Terre Parkway). Call (386) 445-0852 for best directions. All are welcome! Everyone's voice is important. For further information email [email protected] or call Merrill at 804-914-4460.
Bridge and Games at Flagler Woman's Club, 1 to 4 p.m. at 1524 S Central Ave, Flagler Beach. The Flagler Woman's Club invites you to come and play Bridge (Progressive and Non-Progressive) or other games. Please be sure to call Susanne at 386-503-1893 to reserve your spot.
Weekly Chess Club for Teens, Ages 9-18, at the Flagler County Public Library: Do you enjoy Chess, trying out new moves, or even like some friendly competition?  Come visit the Flagler County Public Library at the Teen Spot every Wednesday from 4 to 5 p.m. for Chess Club. Everyone is welcome, for beginners who want to learn how to play all the way to advanced players. For more information contact the Youth Service department 386-446-6763 ext. 3714 or email us at [email protected]




In Coming Days:
May 18: The Census Bureau releases Vintage 2022 population estimates for metropolitan and micropolitan statistical areas and local governmental units, including incorporated places, minor civil divisions and consolidated cities. It will also release housing unit estimates for the nation, states and counties.
May 20: The second annual Hang 8 Dog Surfing Competition in Flagler Beach is from 8 a.m. to 2 p.m., at the South 5th Street walkover off of State Road A1A just south of the Flagler Beach pier. Registration for dog surfing is $20, registration for the costume contest is $10. All proceeds go to charities. The awards ceremony is at 1 p.m. You can register your dog forthe Hang 8 Dog Surefing competition on May 20 at hang8dogsurfing.com. See: "Hang 8 Dog Surfing Contest Returns to Flagler Beach in All Its Ridiculous and Timely Exuberance."
Flagler Pride Weekend: All applications (Vendor, Sponsor, Volunteer, Speaker, Entertainment) for Flagler Pride Weekend are now open until midnight on May 20th, 2023. No late applications will be accepted or considered. Vendors, apply here. Flagler Pride weekend is scheduled for June 10-12, at Palm Coast's Central Park.
From Statista: Global Executions Hit Highest Rate in Five Years (and Florida isn't helping): Gov. Ron deSantis is accelerating Florida's death machine, adding to a resurgence of executions worldwide: "The number of people executed under the death penalty increased by 53 percent in 2022, according to a landmark report by Amnesty International, with the global death toll hitting 883 people, up from 579 the year before. This marks the highest execution rate in five years. According to Amnesty, three countries – Iran, Egypt and Saudi Arabia – accounted for 90 percent of all known executions. Iran saw an 83 percent increase, rising from 341 in 2021 to at least 576 people being killed in 2022. Of these cases, 255 were drug-related offenses and 279 were for murder. This grim trend has continued into this year, with at least 94 people put to death in the country in January and February alone, with executions used as a tool of ethnic repression, according to Amnesty. Saudi Arabia's numbers also saw a major increase, tripling from 65 to 196 people. This marks the highest number of known executions recorded in the country in 30 years. The change was mainly driven by an increase of executions for terrorism-related offenses (rising from 9 in 2021 to 85 in 2022) as well as the resumption of executions for drug-related offenses (rising from 0 in 2021 to 57 in 2022). Egypt executed 24 people and handed out 538 death sentences that year. China continues to be considered the most serious executioner, with deaths expected to be in their thousands. Our chart excludes these figures, however, as the secrecy of the state means that exact death count remains unknown. Amnesty said that figures are also unknown for North Korea and Vietnam, and adds that the total yearly figures represent the minimum values. The known executions recorded and used in this chart were carried out in 20 countries in 2022, up from 18 the year before. In the United States 2022 saw 18 executions nationwide, which is an increase from the 11 the year before, but still remains among the country's lowest figures."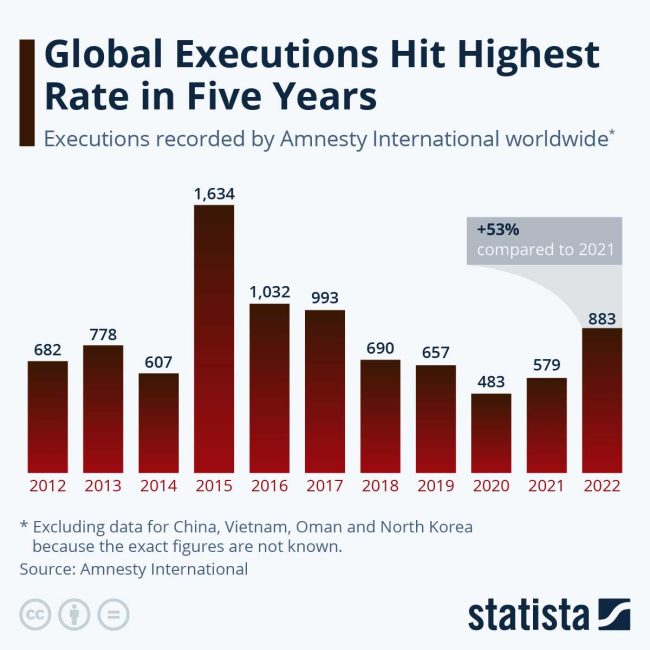 Now this: Why is Kissinger still around?

The Live Calendar is a compendium of local and regional political, civic and cultural events. You can input your own calendar events directly onto the site as you wish them to appear (pending approval of course). To include your event in the Live Calendar, please fill out this form.
For the full calendar, go here.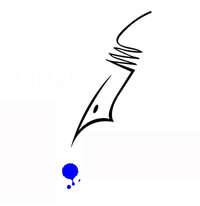 Loss has a strange way of bringing us things in return. My cancer gave me gifts I never expected. I became, for one, deeply attuned to trees. On every trip to the hospital, I would stand in silence before a stately elm in Georgetown and marvel at its grace in all seasons. I watched it go from a crepuscular tangle of arteries and veins in winter to a spring halo of luminescent green. I watched it leaf, strut its full summer green, go golden, shed its leaves, and stand bare again. Its symmetry and strength and quiet flamboyance spoke to me.
–From Neil King's American Ramble (2023).