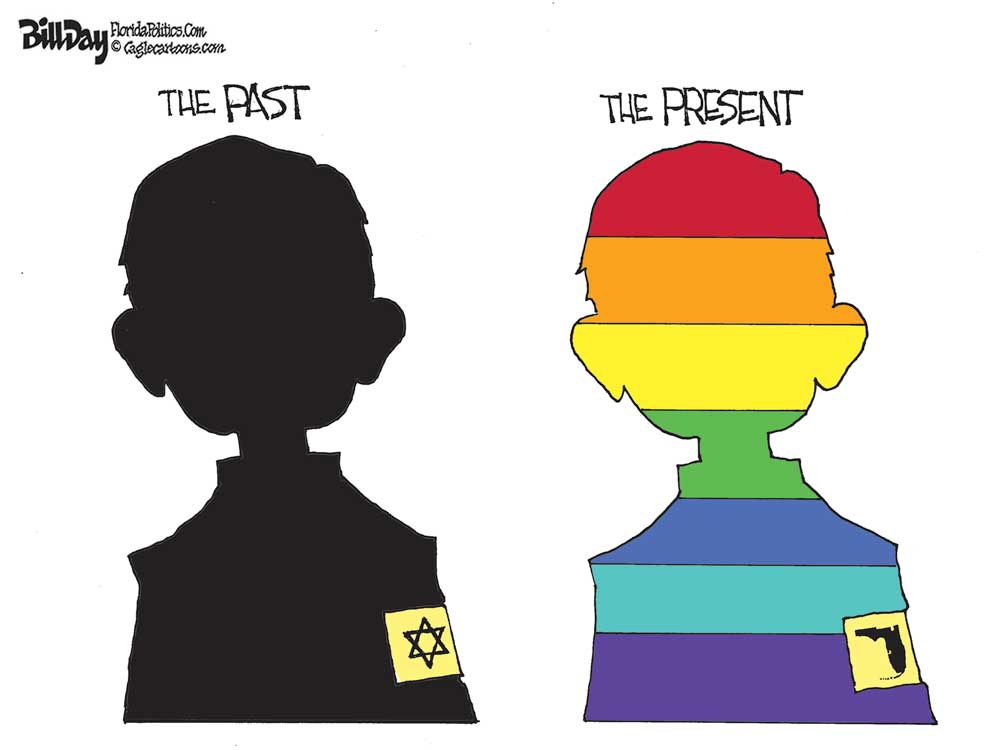 To include your event in the Briefing and Live Calendar, please fill out this form.
Weather: Partly cloudy. Highs in the mid 80s. East winds 5 to 10 mph. Friday Night: Partly cloudy in the evening, then becoming mostly cloudy. Lows in the mid 60s. East winds 5 to 10 mph.




Today at a Glance:
In court: Circuit Judge Terence Perkins hears a motion from Michael Angelo Gilbert who is seeking to have his sex offender designation removed. Gilbert qualifies for a removal under the law. The state is arguing against it, because in the past two decades the defendant has been arrested and served prison or jail time several times. The hearing is at 9 a.m. in Courtroom 401 at the Flagler County courthouse.
Free For All Fridays with Host David Ayres, an hour-long public affairs radio show featuring local newsmakers, personalities, public health updates and the occasional surprise guest, starts a little after 9 a.m. after FlaglerLive Editor Pierre Tristam's Reality Check. See previous podcasts here. On WNZF at 94.9 FM and 1550 AM.
The Blue 22 Forum, a discussion group organized by local Democrats, meets at 12:15 p.m. at the Palm Coast Community Center. (On Oct. 14 only, it is meeting at the 2nd floor conference room at the Katz and Green Building, 1 Florida Park Drive, Palm Coast.) Come and add your voice to local, state and national political issues.




Grand opening: Craig Flagler Palms Funeral Home, Memorial Gardens & Crematory at 511 Old Kings Road, South, Flagler Beach invites the public to the company's Grand Opening of its Flagler Memorial Gardens, showcasing the company's new Flagler Estates area, from 3 to 6 p.m., with a ribbon-cutting at 4 p.m. Flagler Estates offers personal Hedge Estates for two people, 72 niches for ashes in the columbarium (niches are the compartments within a columbarium that hold a person's cremated remains), and a mixed use area with upright granite and flat bronze. "This expansion includes 335 additional spaces," said area manager Sal Passalaqua, Jr.-LFD. "We are on track to have the construction of our funeral home upgrade renovations and outdoor venue complete by this fall.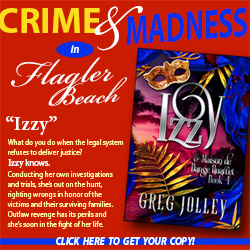 First Friday in Flagler Beach, the monthly festival of music, food and leisure, is scheduled for this evening at Downtown's Veterans Park, 105 South 2nd Street, from 5 to 9 p.m. The event is overseen by the city's Community Redevelopment Agency and run by Laverne M. Shank Jr. and Surf 97.3 (See the paperwork here.) See: "First Friday, Christmas Parade and Starry Nights Are Returning to Flagler Beach in December as Grinch Variant Wanes."
Arthur Miller's 'All My Sons' at City Repertory Theatre, at 7:30 p.m. April 28-29 and May 5-6, and at 3 p.m. April 30 and May 7. Performances will be in CRT's black box theater at City Marketplace, 160 Cypress Point Parkway, Suite B207, Palm Coast. Tickets are $20 adults and $15 students, available online at crtpalmcoast.com or by calling 386-585-9415. Tickets also will be available at the venue just before curtain time. See the preview: "Sacrifice for the American Dream: Palm Coast's City Repertory Theatre Stages Arthur Miller's 'All My Sons'."
'Barnum,' at Flagler Playhouse, 301 E Moody Blvd, Bunnell. Tickets: $30. Book here. P.T. Barnum, the Greatest Showman on Earth, combines razzle-dazzle with charm and brass to sell "humbug" to cheering crowds. A joyful and moving musical portrait of the 19th century's greatest show-biz legend, Barnum is a colorful, dynamic spectacle with heart. Cy Coleman and Michael Stewart's rousing score includes "There's a Sucker Born Every Minute," "Join the Circus," "The Colors of My Life" and "Come Follow The Band." See: "Before Fox News, There Was Barnum's 'Sucker Born Every Minute': Flagler Playhouse Stages Timely Musical."




The Palm Coast Songwriters Festival is scheduled for May 4-7 at the Daytona State College Amphitheater, 545 Colbert Lane, Palm Coast, and other venues. Check the schedule for details. Starting at 5 p.m. May 4, midday on May 5, 6 and 7, with nearly 40 HIT Songwriters with over 125 #1 HITS and hundreds of additional charted songs to their credit performing May 4-7, 2023. Single-day tickets are $50. This year, songwriter/artists performing at the festival will include Deana Carter, Darryl Worley, Ira Dean (formerly of Trick Pony), Andy Griggs, Matraca Berg, and Anthony Smith, along with over 30 additional phenomenal songwriters.  These great songwriters give the attendees the ability to peek behind the curtain and learn the story behind the songs, along with hearing the writers perform them as well.
In Coming Days:
Flagler Pride Weekend: All applications (Vendor, Sponsor, Volunteer, Speaker, Entertainment) for Flagler Pride Weekend are now open until midnight on May 20th, 2023. No late applications will be accepted or considered. Vendors, apply here. Flagler Pride weekend is scheduled for June 10-12, at Palm Coast's Central Park.
In medias res: Israel is 75 today. A rather depressing birthday, with the two-state solution more than 6 feet under for many years and darker prospects ahead. "The current Likud-led coalition government, headed by Binyamin Netanyahu," Avi Shlaim writes in the current issue of The Economist, "reflects the slow but steady shift to the right of Israeli society over the past half-century. It is the most right-wing, authoritarian and overtly racist government in Israel's history. It represents the ugly face of settler colonialism. Netanyahu, who is standing trial on serious charges of corruption (which he denies), personifies some of the most negative aspects of Zionism without any of its saving graces. Among his ministers are settlers and avowed Jewish-supremacist politicians like Itamar Ben-Gvir and Bezalel Smotrich, who have been given extensive powers by Mr Netanyahu to oversee the occupation forces on the West Bank. Israel used to boast of being an island of democracy in a sea of authoritarianism. Today, it increasingly displays some of the negative features of the region into which it never wanted to be integrated. […] I experienced the transformation of Israeli society over the past half-century at the personal level. In the mid-1960s I served loyally and proudly in the Israeli army because I felt at that time that the IDF was true to its name: it was the Israeli Defence Forces. After the 1967 war, its character gradually changed. It became the repressive police force of a brutal colonial power. I for one, therefore, do not regard Israel's 75th birthday as a cause for celebration but rather as an occasion for critical reflection and soul-searching." (Shlaim is Emeritus Professor of International Relations at Oxford University, a Fellow of the British Academy and the author of The Iron Wall: Israel and the Arab World.)
Now this:

The Live Calendar is a compendium of local and regional political, civic and cultural events. You can input your own calendar events directly onto the site as you wish them to appear (pending approval of course). To include your event in the Live Calendar, please fill out this form.
For the full calendar, go here.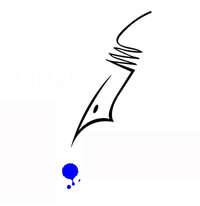 "You know, in the end we're really just a shtetl with nukes."
–Israeli political philosopher Shlomo Avineri, quoted in Aaron David Miller's The Much Too Promised Land (2008).