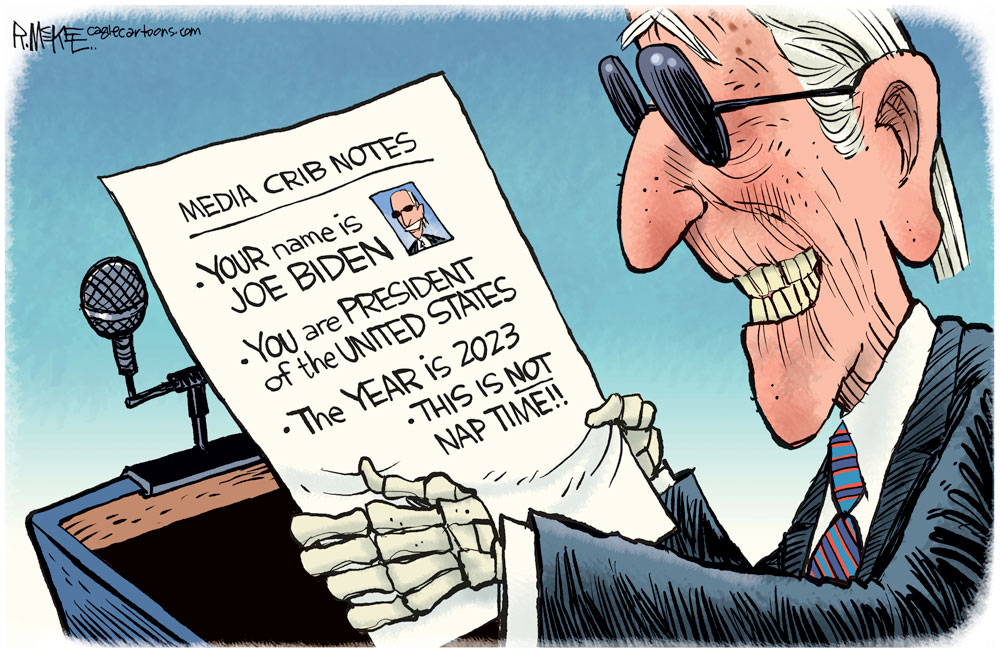 To include your event in the Briefing and Live Calendar, please fill out this form.
Weather: Partly cloudy. A slight chance of showers and thunderstorms in the morning, then showers and thunderstorms in the afternoon. Some thunderstorms may produce gusty winds and heavy rainfall in the afternoon. Highs in the upper 80s. Southwest winds 5 to 10 mph. Chance of rain 80 percent. Saturday Night: Showers and thunderstorms in the evening, then showers likely with a chance of thunderstorms after midnight. Some thunderstorms may produce gusty winds and heavy rainfall in the evening. Breezy with lows in the mid 60s. South winds 10 to 15 mph with gusts up to 25 mph, increasing to 15 to 25 mph with gusts up to 35 mph after midnight. Chance of rain 90 percent.




Today at a Glance:
The Saturday Flagler Beach Farmers Market is scheduled for 9 a.m. to 1 p.m. today at Wickline Park, 315 South 7th Street, featuring prepared food, fruit, vegetables , handmade products and local arts from more than 30 local merchants. The market is hosted by Flagler Strong, a non-profit.
Friends of the Library Book sale, 9:30 a.m. to 2 p.m. at the Flagler County Public Library, 2500 Palm Coast Pkwy NW, Palm Coast. Fiction, non fiction, hard cover, paperbacks, young adults, children's, coffee table books, puzzles, DVDs. Proceeds help the Friends of the library help the library.
Arthur Miller's 'All My Sons' at City Repertory Theatre, at 7:30 p.m. April 28-29 and May 5-6, and at 3 p.m. April 30 and May 7. Performances will be in CRT's black box theater at City Marketplace, 160 Cypress Point Parkway, Suite B207, Palm Coast. Tickets are $20 adults and $15 students, available online at crtpalmcoast.com or by calling 386-585-9415. Tickets also will be available at the venue just before curtain time. See the preview: "Sacrifice for the American Dream: Palm Coast's City Repertory Theatre Stages Arthur Miller's 'All My Sons'."




'Barnum,' at Flagler Playhouse, 301 E Moody Blvd, Bunnell. Tickets: $30. Book here. P.T. Barnum, the Greatest Showman on Earth, combines razzle-dazzle with charm and brass to sell "humbug" to cheering crowds. A joyful and moving musical portrait of the 19th century's greatest show-biz legend, Barnum is a colorful, dynamic spectacle with heart. Cy Coleman and Michael Stewart's rousing score includes "There's a Sucker Born Every Minute," "Join the Circus," "The Colors of My Life" and "Come Follow The Band." See: "Before Fox News, There Was Barnum's 'Sucker Born Every Minute': Flagler Playhouse Stages Timely Musical."
Grace Community Food Pantry, 245 Education Way, Bunnell, drive-thru open today from 10 a.m. to 1 p.m. The food pantry is organized by Pastor Charles Silano and Grace Community Food Pantry, a Disaster Relief Agency in Flagler County. Feeding Northeast Florida helps local children and families, seniors and active and retired military members who struggle to put food on the table. Working with local grocery stores, manufacturers, and farms we rescue high-quality food that would normally be wasted and transform it into meals for those in need. The Flagler County School District provides space for much of the food pantry storage and operations. Call 386-586-2653 to help, volunteer or donate.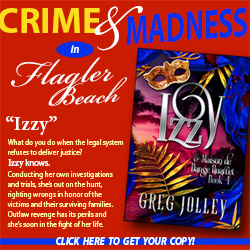 In Coming Days:
Flagler Pride Weekend: All applications (Vendor, Sponsor, Volunteer, Speaker, Entertainment) for Flagler Pride Weekend are now open until midnight on May 20th, 2023. No late applications will be accepted or considered. Vendors, apply here. Flagler Pride weekend is scheduled for June 10-12, at Palm Coast's Central Park.
Notably: We're still not getting along, and it's 31 years ago that the brutalizing of Rodney King set off the rebellion in Los Angeles. Calling them "riots" is one of those euphemisms, either lazy or tendentious, that the media play right into, or perpetrate, to the delight of the elected and their minions in business, or vice versa. The word riot  is reductionist to the point of absurdity. It's defined as "a violent disturbance of the peace by a crowd," as if it just happens, out of the blue, like lightning on a summer day. The word reduces its participants to criminals, their acts to wanton acts of random destruction. TV viewers in the plush comforts of their La-Z-Boys in Nebraska like nothing better than to devour the reduction whole, because it all stops with the act visualized on TV. As with most things on TV, there's no backstory, no context, though it would take a split second to remind the lazybuoyed that by that definition the Tea Party in Boston harbor was a riot, or that the entire American Revolution was a riot the Americans happened to win, so they could call themselves victorious rebels (the way the Lost Cause wishes it could have called itself). Easier to reduce the already-marginalized and mis-colored to mere rioters. Makes it easier to boot the odd Black and transgender legislator out of the chambers. Aren't they rioters? Isn't that what Florida law now criminalizes?
—P.T.
Now this: From the Luka Collection. Because he knows what idiotic little fuckers reporters can be. I speak from experience.

The Live Calendar is a compendium of local and regional political, civic and cultural events. You can input your own calendar events directly onto the site as you wish them to appear (pending approval of course). To include your event in the Live Calendar, please fill out this form.
For the full calendar, go here.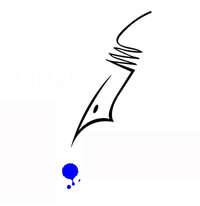 Oddly, rightward-leaning justices have come to see the suppression of evidence as a method of punishment, not protection, a measure to curb particular officers misconduct, not to preserve defendants' rights. Justice White made this cramped argument in Leon, saying, "Penalizing the officer for the magistrate's error, rather than his own, cannot logically contribute to the deterrence of Fourth Amendment violations." But the officer didn't have probable cause to get a warrant in the first place; why should he be absolved? And what is to deter the sloppy magistrate? When the judge is also wrong, couldn't he use a little correction? The Court's solution is to punish the violated citizen for the judge's error.
–From David K. Shipler's The Right of the People: How Our Search for Safety Invades Our Liberties (2011).