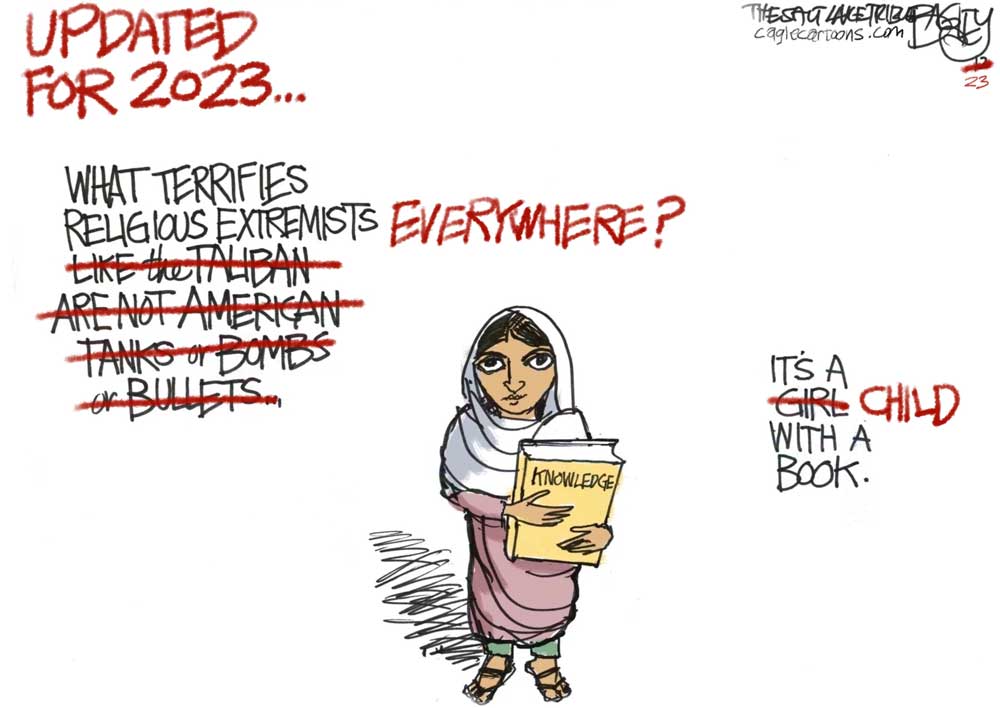 To include your event in the Briefing and Live Calendar, please fill out this form.
Weather: Partly cloudy. A slight chance of showers and thunderstorms in the afternoon. Highs in the lower 80s. East winds 5 to 10 mph. Chance of rain 20 percent. Thursday Night: Mostly cloudy with a chance of showers with a slight chance of thunderstorms. Lows in the mid 60s. Southeast winds 5 to 10 mph, becoming south after midnight. Chance of rain 50 percent.




Today at a Glance:
Drug Court convenes before Circuit Judge Terence Perkins at 10 a.m. in Courtroom 401 at the Flagler County courthouse, Kim C. Hammond Justice Center 1769 E Moody Blvd, Bldg 1, Bunnell. Drug Court is open to the public. See the Drug Court handbook here and the participation agreement here.
The Palm Coast Beautification and Environmental Advisory Committee meets at 5 p.m. at City Hall, 160 Lake Avenue, Palm Coast. Mayor David Alfin is requesting to rename the Palm Coast Community Center as the Jon Netts Community Center in honor of the former mayor. The committee must first recommend the proposal. It is notable that Alfin is now pushing the matter, as it had been Alfin who put the brakes on it when it was discussed at the council earlier this month–but only because Alfin wanted the correct steps to be taken first, not because he was opposed to the idea.
Open Auditions for Spotlight on Flagler Youth Talent Show at the The Flagler County Youth Center, Wednesday, April 26 and Thursday, April 27, both nights from 5 to 7 p.m., at the Youth Center. All grades are invited to participate. in anticipation of the 2023 Talent Show on May 26 at 6:30 p.m. at the Flagler Auditorium. The Youth center is on the campus of Flagler Palm Coast High School, 5500 State Road 100, Palm Coast. For performances that require a Piano or a longer setup time please submit a virtual submission. Click here to submit.
The Flagler Beach City Commission meets at 5:30 p.m. at City Hall, 105 South 2nd Street in Flagler Beach. Watch the meeting at the city's YouTube channel here. Access meeting agenda and materials here. See a list of commission members and their email addresses here. See tonight's full agenda here.




Uncouth, an open mic night: Join a unique community of creative artists and performers on Thursday nights from 9:30 to 10:30 p.m. in Lee's Garage, Carlton Union Building, Room 261A, 131 E Minnesota Avenue, DeLand, for an event featuring the student community of Stetson University. Uncouth is an "open-mic night" where students can perform their poetry, prose, music, and any other 'artistic' talents. This is a safe space for students to gather with their peers and enjoy the company of other creative minds.
In Coming Days:
Flagler Pride Weekend: All applications (Vendor, Sponsor, Volunteer, Speaker, Entertainment) for Flagler Pride Weekend are now open until midnight on May 20th, 2023. No late applications will be accepted or considered. Vendors, apply here. Flagler Pride weekend is scheduled for June 10-12, at Palm Coast's Central Park.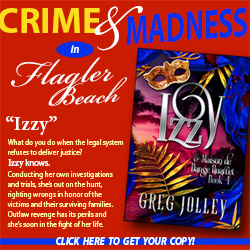 April 26: Flagler Tiger Bay After Dark: Dr. Maya Angelou, a Conversation with Colin Johnson, grandson of Dr. Maya Angelou, who will share his story of growing up with a national treasure, and her perspective on life and politics. 5:30 p.m., Crave's Coastal Kitchen & Cocktails, 2000 S Ocean Shore Blvd, Flagler Beach. Your $25 ticket includes event entry and heavy hors d'oeuvres. Cash bar. Colin Johnson, a civil rights activist and National Women's Hall of Fame Inductee, Dr. Maya Angelou's Awards and Honors include the Presidential Medal of Freedom, National Medal of Arts, and numerous Grammy Awards. Angelou was commemorated with a Forever Stamp by the U.S. Postal Service in 2015 for her contributions to arts, culture and equality. Join us for a fascinating look at the life and legacy of Dr. Maya Angelou.
Notably: In a piece called "The Tragedy of Fox News," Bret Stephens, the New York Times's reigning conservative columnist, wrote of how Rupert Murdoch missed an opportunity, at the founding of Fox News, to "have elevated conservatism in the direction of Burke, Hamilton and Lincoln, rather than debase it in the direction of Andrew Jackson, Joe McCarthy and Pat Buchanan. Such a channel," Stephens continued, "would still have been plenty conservative, in a way that most liberals would find infuriating. But it would also have defended the classically liberal core of intelligent conservatism: the idea that immigrants are an asset, not a liability; that the freedoms of speech and conscience must extend to those whose ideas we loathe; that American power ought to be harnessed to protect the world's democracies from aggressive dictators; that we are richer at home by freely trading goods abroad; that nothing is more sacred than democracy and the rule of law; that patriotism is about preserving the capacity to criticize a country we love while loving the country we criticize." I don't know of a single liberal who would disagree with those principles of what Stephens calls "intelligent conservatism," though I would disagree about the principles' provenance: they were certainly not conservative in origin but, as Stephens hastily slips in, originated with liberalism. Calling it "classical liberalism" is the modern conservative's way of qualifying the obvious, for not wanting to seem what "intelligent conservatives" must be, at the core: liberal. As Hamilton and Lincoln were in some respects, as Burke was less so, except when he was losing his shit over the French Revolution. Fortunately for us, Burke's shit gave us Tom Paine's brilliance–another liberal corrective to conservatism in whatever guise. Put another way: there would be nothing for conservatives to conserve if it weren't for liberalism's pathbreaking.
—P.T.
Now this:

The Live Calendar is a compendium of local and regional political, civic and cultural events. You can input your own calendar events directly onto the site as you wish them to appear (pending approval of course). To include your event in the Live Calendar, please fill out this form.
For the full calendar, go here.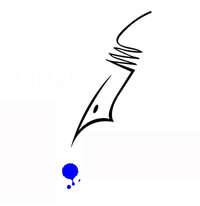 Every room has music that tells you things if you know how to listen.
–From Don DeLillo's Libra (1988).