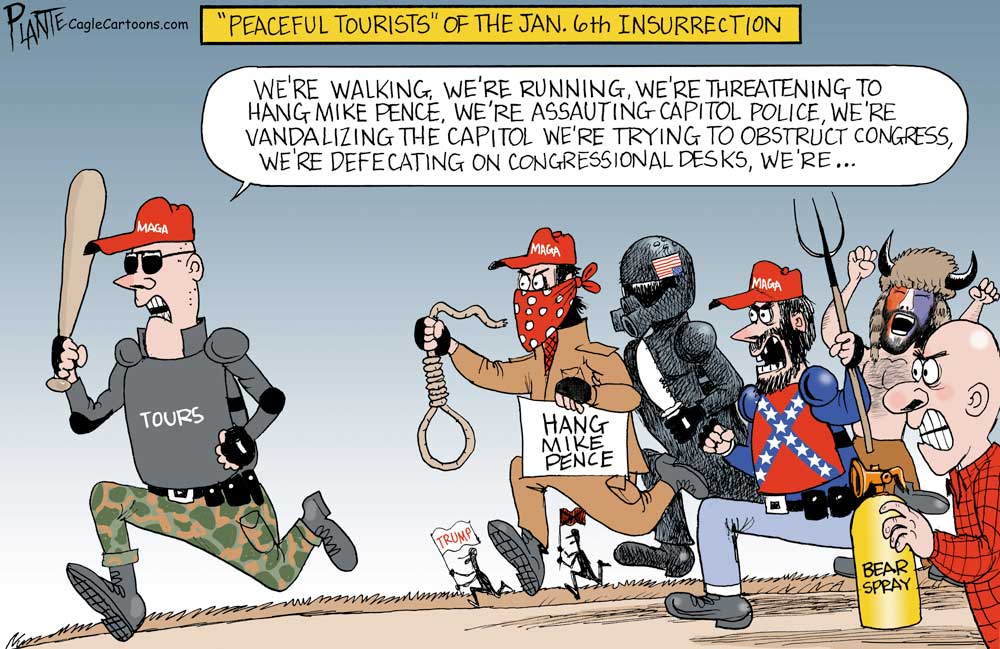 To include your event in the Briefing and Live Calendar, please fill out this form.
Weather:
Today at a Glance:
In Court: It's trial week in Felony Court, with four low-profile cases on the docket.
School Board members conference: Flagler County School Board Chair Cheryl Massaro will hold a Conference School Board member Will Furry at 11 a.m. in the Superintendent's Conference Room on the 3rd floor of the Government Services Building, 1769 E. Moody Blvd., Bldg. 2, Bunnell. The meeting is open to the public.
The Flagler County Library Board of Trustees meets at 4:30 p.m. at the Flagler County Public Library, 2500 Palm Coast Pkwy NW, Palm Coast. The meeting of the seven-member board is open to the public.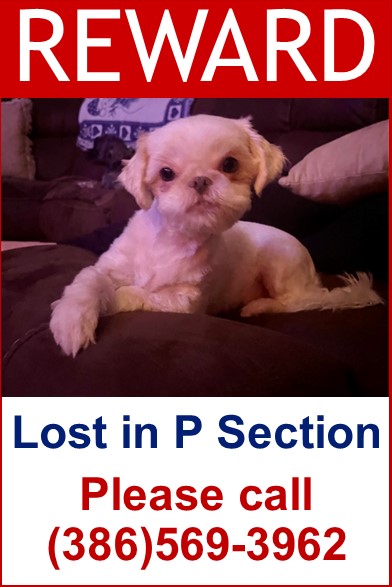 A Flagler County School District Review Committee meets to discuss a book challenge, at 6 p.m. in Room 3A at the Government Services Building, 1769 East Moody Boulevard, Bunnell. The meeting is open to the public. The book under discussion is The Nowhere Girls, by Amy Reed. A joint committee of Flagler Palm Coast High School and Matanzas High School reviewed the book and voted to keep it on the shelves. The decision is being appealed to the district committee. A Flagler County group is seeking to ban the book, a novel about three high school girls, each a misfit, on a quest to end their high school's rape culture. Book bans in Flagler have been the unoriginal work of a vigilante group called "moms for liberty," except when it comes to the liberty to read. See:




The Bunnell City Commission meets at 7 p.m. at the Government Services Building, 1769 East Moody Boulevard, Bunnell, where the City Commission is holding its meetings until it is able to occupy its own City Hall on Commerce Parkway likely in early 2023. To access meeting agendas, materials and minutes, go here.
Nar-Anon Family Groups offers hope and help for families and friends of addicts through a 12-step program, 6 p.m. at St. Mark by the Sea Lutheran Church, 303 Palm Coast Pkwy NE, Palm Coast, Fellowship Hall Entrance. See the website, www.nar-anon.org, or call (800) 477-6291. Find virtual meetings here.
In Coming Days:
Thursday, March 16: Healthy Living for Your Brain and Body: An Educational Program by Alzheimer's Association, March 16 at 10 a.m., Sabal Palms Assisted Living & Memory Care, 2125 Palm Harbor Pkwy, Palm Coast. For centuries we've known that the health of the brain and the body are connected. But now, science is able to provide insights into how to make lifestyle choices that may help you keep your brain and body healthy as you age. Join us to learn about research in the areas of diet and nutrition, exercise, cognitive activity and social engagement, and use hands-on tools to help you incorporate these recommendations into a plan for healthy aging.
Starting Friday, March 17: "Scapino," at Palm Coast's City Repertory Theatre, 160 Cypress Point Parkway, Suite B207 (City Marketplace). The 1974 play is an adaptation of Moliere, set in modern-day Naples, and features a quick-thinking rascal (Scapino) who cleverly manipulates and cajoles everyone into doing exactly what he wants.  There will be tall tales, bad impersonations, ridiculous chase scenes, disgruntled waiters, lovable panhandlers, melodic macaroni, and misbehaving sausages. Tickers are $15 to $20. March 17-19 and March 24-26, Friday and Saturday performances at 7:30 p.m., Sunday performances at 3 p.m. Book tickets here.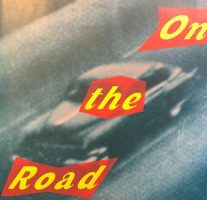 Notably: Why is no one banning Jack Kerouac? It's his birthday today (1922), he'd be 101 years old. If there was a literary Rushmore in America, he'd be on it. But he's not getting banned anywhere, so no one is reading him anymore. We need him banned. Are you hearing me, moms for bigotry? Here, I'll help you along: "One night during the mid-fifties," David Halberstam reports in The Fifties, "the writer Jack Kerouac and a friend got drunk and drafted a message to the President: 'Dear Eisenhower, We love you—You're the great white father. We'd like to fuck you.'" Or how about this line from On the Road, which sounds awfully like an Agenda-21-United-Nations-Taking-Over-the-World kind of line that can't possibly be legal under the DeSantis regime: "The drums were mad. The mambo beat is the conga beat from Congo, the river of Africa and the world; it's really the world beat." Or this one, writing of Mexico as if it were a coun try no different from the United States: " "Just across the street Mexico began. We looked with wonder. To our amazement, it looked exactrly like Mexico. It was three in the morning, and fellows in straw hats and white pants were lounging by the dozen against battered pocky storefronts." Then there's that passage where he writes of wishing he were black, "feeling that the best the white world had offered was not enough ecstasy for me, mot enough life, joy, kicks, darkness, music, not enough night." Tell me about it. Come on lackadaddy momsies, give us a little Kerouac muzzling. I beg you.
Now this: Benjamin Grosvenor plays Bach Partita No.4 BWV 828:

The Live Calendar is a compendium of local and regional political, civic and cultural events. You can input your own calendar events directly onto the site as you wish them to appear (pending approval of course). To include your event in the Live Calendar, please fill out this form.
For the full calendar, go here.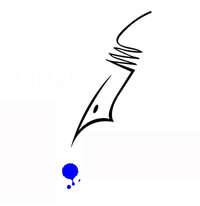 "Our church tells us to save ourselves until marriage," Trista says. "But you know what's weird? It's really just the girls who are considered damaged if they have sex, not the guys." "We're supposed to be so scared of sex," Krista says. She looks around the room, takes a deep breath. "And I am. I'm terrified." Erin's eyes are down and she is rocking slightly, her back softly padding the wall behind her. Rosina knows she would have left by now if she wanted to leave. There must be a reason Erin is staying, something safe here despite all these scary words, something contagious in the bravery it takes to say them. "That's how my old church was for sure," Grace says. "Girls wore purity rings and everything. But I'm not like that. My mom's definitely not like that. She's not telling me I'm going to hell if I have sex before marriage. It's just my choice, you know?" "Amen," someone says. "All the purity-ring girls are just letting other people make decision for their bodies," Trista says. "They're letting the church make decisions for their bodies. Their dads buy them the ring and give it to them like he's, like, her boyfriend. Or like Jesus is her boyfriend. It is so gross."
–From Amy Reed's The Nowhere Girls (2017).