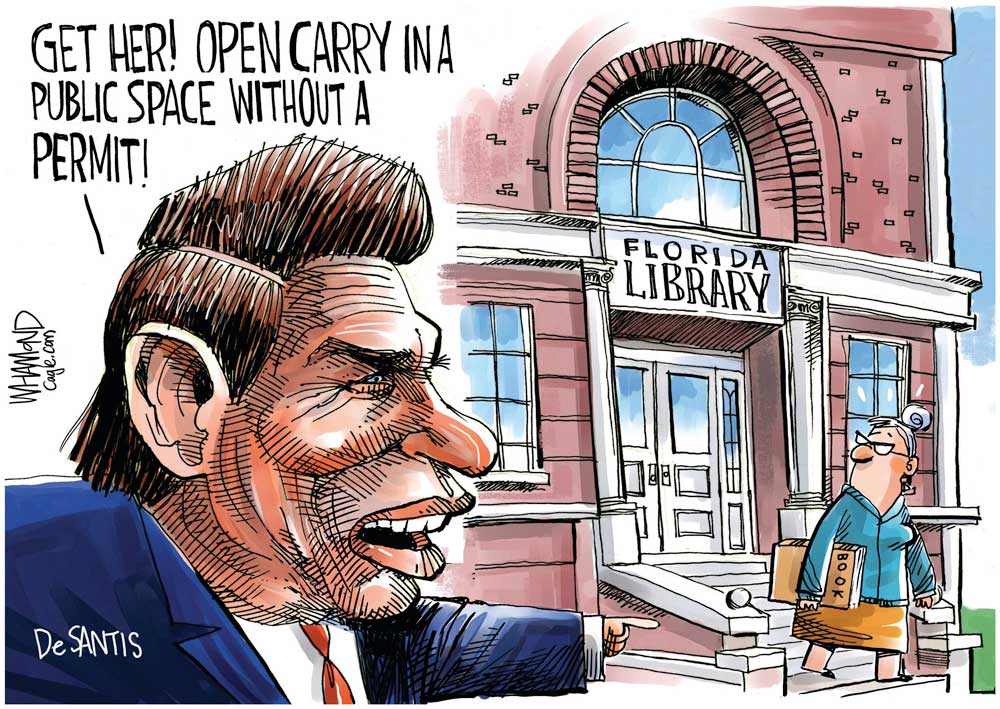 To include your event in the Briefing and Live Calendar, please fill out this form.
Weather: Showers with a slight chance of thunderstorms. Highs in the lower 70s. Temperature falling into the upper 50s in the afternoon. West winds 10 to 15 mph, becoming north in the afternoon. Gusts up to 30 mph. Chance of rain 90 percent. Friday Night: Mostly cloudy. A slight chance of showers in the evening. Cooler with lows in the upper 40s. North winds 10 to 15 mph with gusts up to 30 mph. Chance of rain 20 percent.
Today at the Editor's Glance:
Free For All Fridays with Host David Ayres, an hour-long public affairs radio show featuring local newsmakers, personalities, public health updates and the occasional surprise guest, starts a little after 9 a.m. after FlaglerLive Editor Pierre Tristam's Reality Check. See previous podcasts here. Today: David welcomes Shelley Ragsdale, host of Common Ground on WNZF and a member of the NAACP, along with Sheriff Rick Staly, to discuss the impact of the recent murder of Tyre Nichols by Memphis police officers, since fired and charged in the murder. On WNZF at 94.9 FM and 1550 AM.
Berdella 'Birdie' Gibbs's Photography Show at Pineapple Gallery: Artist Berdella Gibbs's exhibit, "Birds and Beaches: Photography as an Artistic Expression," runs from Feb. 3 to 5 at Pineapple Gallery, 208 S. Central Avenue, across the street from the Flagler Beach Museum. The gallery is open daily from 10 a.m. to 5 p.m. Gibbs will present an artist's talk on the 4th at 5:30 p.m., as part of a free reception, open to all. See: "Artist Berdella 'Birdie' Gibbs's One-Person Show and Talk at Pineapple Gallery."




The Blue 22 Forum, a discussion group organized by local Democrats, meets at 12:15 p.m. at the Palm Coast Community Center. (On Oct. 14 only, it is meeting at the 2nd floor conference room at the Katz and Green Building, 1 Florida Park Drive, Palm Coast.) Come and add your voice to local, state and national political issues.
First Friday in Flagler Beach, the monthly festival of music, food and leisure, is scheduled for this evening at Downtown's Veterans Park, 105 South 2nd Street, from 5 to 9 p.m. The event is overseen by the city's Community Redevelopment Agency and run by Laverne M. Shank Jr. and Surf 97.3 (See the paperwork here.) See: "First Friday, Christmas Parade and Starry Nights Are Returning to Flagler Beach in December as Grinch Variant Wanes."
Rumors: A Fleetwood Mac Tribute, at Flagler Auditorium, 5500 State Road 100, Palm Coast, 7 p.m. Rumours, (also known as RumoursATL) calls Atlanta, GA home and has built a solid fan base there and throughout the eastern United States. While traveling across the United States and selling out venues the band continues to collect an even larger and devoted fan base on a national level. Selling out shows to standing room only crowds, fans have seen Rumours at venues including The Fillmore in Charlotte, NC, Daryl's House in Pawling, NY owned by music icon Daryl Hall, a weeklong residency at Epcot Center in Disney World, the 310 Room Austin City Limits and multiple Live Nation venues. Tickets are $44 to $54. Book here.
"Rent," the Jonathan Larson musical, at Flagler Playhouse, 301 E. Moody Blvd. Bunnell. 7:30 p.m. on Friday and Saturday, 2 p.m. on Sunday. Tickets are between $25 and $30. Book here. Set in the East Village of New York City, Rent is about falling in love, finding your voice and living for today. Winner of the Tony Award for Best Musical and the Pulitzer Prize for Drama, Rent has become a pop cultural phenomenon, with songs that rock and a story that resonates with audiences of all ages. Based loosely on Puccini's La Boheme, Jonathan Larson's Rent follows a year in the life of a group of impoverished young artists and musicians struggling to survive and create in New York's Lower East Side, under the shadow of HIV/AIDS. The physical and emotional complications of the disease pervade the lives of Roger, Mimi, Tom and Angel. Maureen deals with her chronic infidelity through performance art; her partner, Joanne, wonders if their relationship is worth the trouble. Benny has sold out his Bohemian ideals in exchange for a hefty income and is on the outs with his former friends. Mark, an aspiring filmmaker, feels like an outsider to life in general. How these young bohemians negotiate their dreams, loves and conflicts provides the narrative thread to this groundbreaking musical. This is theatre at its best – exuberant, passionate and joyous.
In Coming Days:
Palm Coast hosts the 2nd Annual Tunnel to Towers 5K Run/Walk Palm Coast on Saturday, February 4, at 8 a.m. at Central Park in Town Center. All proceeds from this event will benefit the Tunnel Towers Foundation, which supports severely wounded veterans and first responders, gold star families, combating veteran homelessness and other timely causes. Most recently, the organization has been working to provide relief efforts for areas of southwest Florida that were most devastated in the aftermath of Hurricane Ian. Registration for the Tunnel to Towers 5K Palm Coast opens on Tuesday, November 1 at 10 a.m. via the event registration page. Participants will be able to sign up and get 50% any registration cost by using the promo code FIRSTRESPONDER at checkout through 10am on November 3. Those interested in volunteering may also sign up via the volunteer registration page. All participants and volunteers will receive a Tunnel to Towers t-shirt, and customized medals for the event. For all inquiries or sponsorship opportunities, email [email protected]




Love is Love Pridefest 2023 in DeLand: Saturday, starting at 2 p.m. on Artisan Alley, near the intersection of New York Avenue and South Woodland Boulevard. Pride Marketplace, Live Entertainment, Youth Activities, and more.
The 2023 Flagler Home and Lifestyle Show is scheduled for Feb. 4 and 5, from 9 a.m. to 4 p.m. Saturday and 10 a.m. to 4 p.m. Sundat, at Flagler Palm Coast High School, 5500 State Road 100, Palm Coast. Free parking and admission, food trucks, arts and crafts, service fair and more. The lifestyle show is a fund-raiser for Flagler County Schools' Flagler Technical College.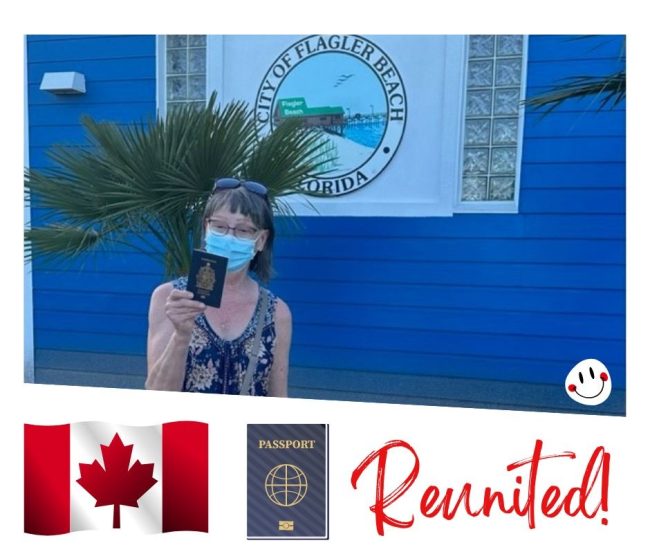 Sociably: This little item on the Flagler Beach Police Department's Facebook page caught the eye: "On January 28, 2023, Sergeant Bingham from the Flagler Beach Police Department responded to a call for service on South Oceanshore Boulevard (A1A) in reference to a citizen finding a Canadian passport. Sergeant Bingham attempted investigative methods to locate the owner of the passport, with negative results. On February 1, 2023 our Property & Evidence Custodian, Jamie, contacted the Ontario Provincial Police, Lennox and Addington County East detachment in Odessa. Canadian Law Enforcement authorities sent an Officer to the passport owners address and they were able to contact the owner's son. The son called his mother and asked her to come to the Flagler Beach Police Department to retrieve her passport. When the passport owner arrived yesterday, she advised that she wasn't even aware that she'd lost her passport. She advised that she and her sister spent one (1) night in Flagler Beach, and went for a walk during their stay. The owner presumes that she lost the passport during that walk, and she was extremely appreciative of the Police Departments efforts. Can you imagine getting ready to fly home, only to find out that your passport is missing? 🥹😱🥹 Thanks Sergeant Bingham & Jamie for going the extra mile!"
Now this:

The Live Calendar is a compendium of local and regional political, civic and cultural events. You can input your own calendar events directly onto the site as you wish them to appear (pending approval of course). To include your event in the Live Calendar, please fill out this form.
For the full calendar, go here.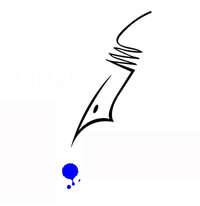 "I have a question for you," I said. "Tell me what's the hardest thing about living on a small, marshy island in Chesapeake Bay."
"I know that and it didn't take sixty-three years to figure it out. Here it is, wrapped up like a parcel. Listen to my sentence. Having the gumption to live different and the sense to let everybody else live different. That's the hardest thing, hands down."blue highways p. 397
–From William Least-Heat Moon's Blue Highways (1982).