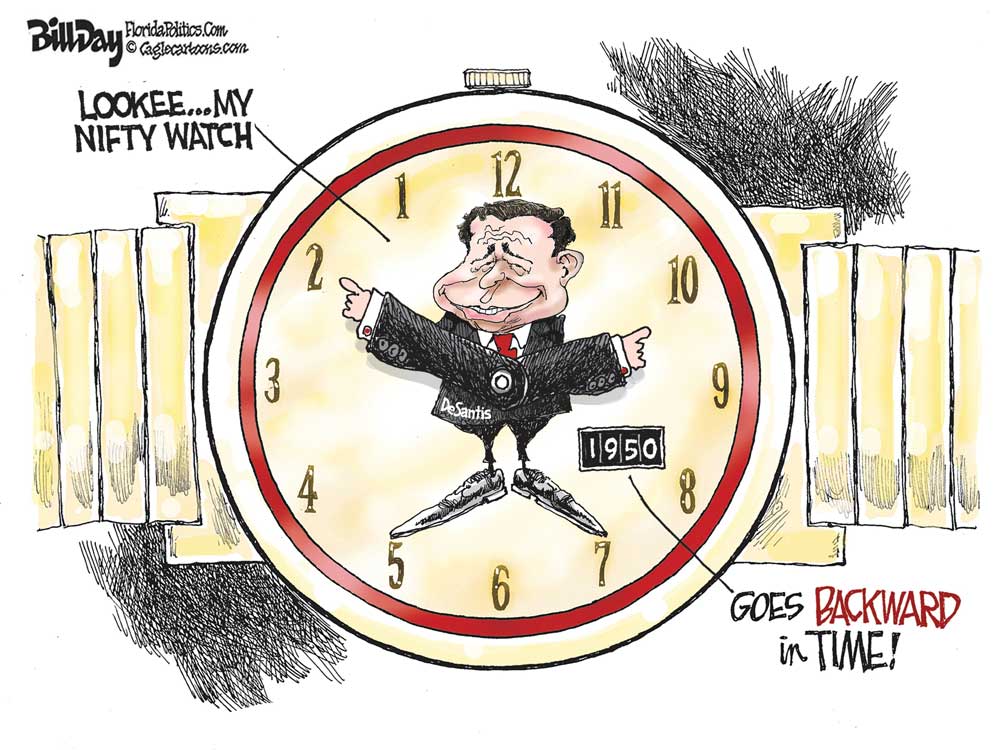 To include your event in the Briefing and Live Calendar, please fill out this form.
Weather: Mostly sunny. Much cooler. Less humid with highs in the lower 60s. Northwest winds around 10 mph. Thursday Night: Clear, cooler with lows around 40. Northwest winds 5 to 10 mph.
Today at the Editor's Glance:
Drug Court convenes before Circuit Judge Terence Perkins at 10 a.m. in Courtroom 401 at the Flagler County courthouse, Kim C. Hammond Justice Center 1769 E Moody Blvd, Bldg 1, Bunnell. Drug Court is open to the public. At 2 p.m., a hearing is scheduled before perkins to determine whether John Driggers's bond will remain revoked or whether he'll be allowed to post bond. Driggers's case is not unusual but for the fact that he is one of the five individuals evicted from his Mondex property at the end of along process initiated by the Sheriff's Office, who could not seize the property because it is homesteaded. Driggers and four other residents there were accused of engaging in illegal activities, including drug sales. Driggers had been arrested for selling meth in March. He posted bond on that one, but then was rearrested on a charge of selling fentanyl in December, resulting in the revocation of his bond. Under the circumstances, the judge is not likely to look kindly on Driggers's wish to bond out. See: "In a First in Flagler, Sheriff Goes Civil Route to Evict Repeat Drug Offenders in Mondex."
The Palm Coast Beautification and Environmental Advisory Committee meeting scheduled for today has been cancelled.
The Flagler Beach City Commission meets at 5:30 p.m. at City Hall, 105 South 2nd Street in Flagler Beach. It is the third meeting of the commission in as many weeks, counting last week's special workshop, itself held because so many discussion items at previous meetings had been held over. Commission meetings are routinely reaching epic lengths–the meeting two weeks ago literally lasted as long as it would have taken to read more than half the Iliad, though we'll leave it to you to decide who the Achilles were and who their heels). Tonight on the agenda: manhole covers, the quarterly budget report, and a 90day review evaluation of City Manager William Whitson, who has been taking significant criticism from some commissioners but still has the confidence of at least three of them. Curiously, one item that may get more discussion than you;d imagine for something like this is a request by the property owners at 212 Lambert Avenue for permission to keep a storage shed five feet from the front-line property line, as opposed to the required 25. See the full agenda here. Watch the meeting at the city's YouTube channel here. Access meeting agenda and materials here. See a list of commission members and their email addresses here.




Uncouth, an open mic night: Join a unique community of creative artists and performers on Thursday nights from 9:30 to 10:30 p.m. in Lee's Garage, Carlton Union Building, Room 261A, 131 E Minnesota Avenue, DeLand, for an event featuring the student community of Stetson University. Uncouth is an "open-mic night" where students can perform their poetry, prose, music, and any other 'artistic' talents. This is a safe space for students to gather with their peers and enjoy the company of other creative minds.
In Coming Days:
Flagler County's Cold-Weather Shelter Opens Friday and Saturday nights, Jan. 26 and 27, as temperatures fall into the 30s: The Sheltering Tree's shelter will open at Church on the Rock, 2200 N State St, Bunnell, at 5:30 p.m. It will close the following day at 8 a.m. Guests, who may be homeless or who may simply need a heated place, as some homes in the county lack heat, will receive a hot dinner and a hot breakfast, free of charge. The shelter is run entirely by a corps of Sheltering Tree volunteers, who operate in teams. Security is provided, as is overnight supervision and transportation, if needed. Though the shelter is hosted by Church on the Rock, the shelter operation itself is non-denominational, and open to people of all creeds, faiths or no faith. The county will provide bus transportation along two routes, along this schedule:
Dollar General at Publix Town Center, 3:30 p.m.
Near the McDonald's at Old Kings Road South and State Road 100, 4 p.m.
Dollar Tree by Carrabba's and Walmart, 4:30 p.m.
Palm Coast Main Branch Library, 4:45 p.m.
Dollar General at County Road 305 and Canal Avenue in Daytona North, 4 p.m.
Bunnell Free Clinic, 4:30 p.m.
First United Methodist Church in Bunnell, 4:30 p.m.
Call 386-437-3258, extension 105 for information about transportation to the shelter. The Sheltering Tree is urgently in need of volunteers. Please call 386-503-0816 to help. 
Flagler Woman's Club 1st Responders Chili Challenge: Saturday, January 28th, the Flagler Woman's Club is hosting its annual Chili Challenge! The Flagler Woman's Club invites all First Responders, active and retired, to enter the Chili Challenge to make their best chili and serve it up at the Challenge from noon to 3 p.m. at Veterans Park in Flagler Beach. From 2 to 3 p.m. the club will be calling off raffle winners, 50/50 winners and ultimately the trophies and top prizes. Deadline for entry is January 20. Call Mary Louk at (386) 569-7813 or email [email protected] to enter.




Notably: Last October the Whitney Museum in New York, holder of the largest collection of Edward Hopper works, opened "Edward Hopper's New York," a wonderful exhibit tracing Hopper's six decades in the city and his knack for making us see it in is less crowded, unhurried, hourless states, its furtive shadows, its windows stopping short of beckoning–but you look anyway–its arresting interiors, like "New York Movie, 1939," which will leave you wondering for a long time what that woman is thinking, off to the side. Among the pleasures that will consume your day and more if you're not careful: you can see the entire exhibit from where you're sitting right now, no need for a Spirit Airlines ticket. After that, you can click through the entirety of Hopper's 3,151 works at the Whitney, including his many studies and sketches, those drafts to eventual masterpieces, or masterpieces in their own right. "A devoted reader and theatergoer, he seems in his paintings to be on the verge of telling a story," John Updike wrote of Hopper in 1995. You'll see how in every work.
Now this:

The Live Calendar is a compendium of local and regional political, civic and cultural events. You can input your own calendar events directly onto the site as you wish them to appear (pending approval of course). To include your event in the Live Calendar, please fill out this form.
For the full calendar, go here.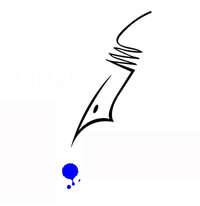 The distinction between the booming economy and what that boom yielded can't be stressed enough. The great suburban build-out generated huge volumes of business. The farther apart things spread, the more cars were needed to link up the separate things, the more asphalt and cement were needed for roads, bridges, and parking lots, the more copper for electric cables, etcetera. Each individual suburban house required its own washing machine, lawnmower, water meter, several television sets, telephones, air conditioners, swimming pools, you name it. Certainly, many Americans became wealthy selling these things, while many more enjoyed good steady pay manufacturing them. In a culture with no other values, this could easily be construed as a good thing. Indeed, the relentless expansion of consumer goodies became increasingly identified with our national character as the American Way of Life. Yet not everyone failed to notice that the end product of all this furious commerce-for-its-own-sake was a trashy and preposterous human habitat with no future.
–From James Howard Kunstler's The Geography of Nowhere (1993).