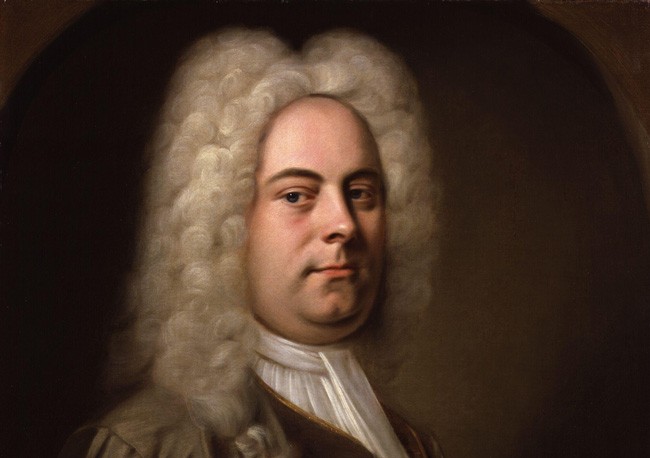 Today: high around 70, lows in the lower 40s, cool weekend. Details here.
Today's fire danger is moderate. Flagler County's Drought Index is at 402.
Today's tides: at the beaches, at the Intracoastal Waterway.
Today's document from the National Archives.
The OED's Word of the Day: eye music, n..
The Live Community Calendar
Today's jail bookings.
Today's Briefing: Quick Links

Note: all government meetings noticed below are free and open to the public unless otherwise indicated. Many can be heard or seen live through each agency's website.
Friday: The Scenic A1A Pride committee meets at the Hammock Community Center, 79 MalaCompra Road, 9 a.m.
Friday: Christmas With a Deputy: Don't panic, but you'll be seeing some 80 cop cars, lights ablaze and sirens ablare, traveling from Town Center to Target with some 100 children at 6 p.m. Cops and children will be going on a $150 shopping spree in the seventh edition of the event created by retired Sgt. Larry Jones, formerly of the Flagler County Sheriff's Office.
Friday: Matanzas High School Dance Show, Pirate Thetare, Matanzas High School, 7 p.m.
Saturday: Dance Around Flagler, Flagler Auditorium, 3 p.m.
Saturday: Starlight Half Marathon and 5K: Runners will love this Palm Coast Running Series event, passing along the Rotary Fantasy Lights Display in Central Park. Start time 6 p.m. More information here.
Saturday and Sunday: Performance of Handel's Messiah at First Church of Palm Coast, 91 Old Kings Road North, 4 p.m. each day: The Edward Waters Alumni Choir, along with the First Church Choir, will give performances of the oratorio, and feature Nathaniel Shropshire, III, bass; Francesca Scott, alto; Irma Marria Adams, soprano; and Drickus Horne, tenor. Tickets are $20 per person. To order call the church at 386-446-5759.
Saturday: Kevin Quinn, Live at Center Stage, European Village, 7 to 10 p.m. Kevin is a popular beachside performer and a native of Asbury Park New Jersey, he plays all the best hits from the boardwalk to the best of Bruce Springsteen.

County Tourism Board Approves Speculative $40,000 Public Subsidy for Private Conference: The Flagler County Tourist Development Board on Wednesday approved a $40,000 public subsidy for a private writers' conference at the Hammock Beach Resort with little evidence that the subsidy will pay dividends, or detailed documentation showing where and how conference-goers would benefit the local economy. Rather, the subsidy is designed to defray the cost of their room rates, transportation and food in what amounts to an indirect bribe for positive press.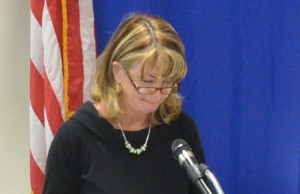 Ethics Commission Orders School Board's Colleen Conklin to Pay $1,500 Fine Over Mail Flub: The Florida Commission on Ethics last week ordered Flagler County School Board Chairman Colleen Conklin to pay a $1,500 fine over a year-old matter that started as a minor failure to mail in a document, and began as a $25 fine. Conklin was never accused of wrongdoing, but of missing a deadline for paperwork and failing to properly follow through. The paperwork itself was never in question.
New homes may be built near new Flagler Beach golf course: the Flagler Beach City Commission voted 3-0 to rezone a 3-acre property from recreation planned unit development to medium density residential. The property is located inside the city golf course at the south end of town, the News-Journal reports. (Story paywall-protected.)
Sgt. Michael van Buren is Named Flagler County Deputy of the Year for 2nd Time: For the second time in his 28-year career at the Flagler County Sheriff's Office, Sgt. Michael van Buren was named Deputy of the Year by his peers at an awards banquet Wednesday. He'd earned the award some 11 years ago for leading the effort to add computers to deputies patrol cars, and for transforming a motor home into a mobile command center.
Florida Supreme Court Unanimously Signs Off On Medical Pot Amendment For 2016 Ballot: Justices said the proposal, spearheaded by the group People United for Medical Marijuana, meets legal tests that include dealing with a single subject and having a clearly worded ballot title and summary. The Supreme Court does not consider the merits of proposed constitutional amendments but reviews them, in part, to make sure voters would not be misled.
Next School Year's Calendar Will Start on Aug. 10 and Restore Full Thanksgiving Week Off: Flagler County schools' 13,000 students and their parents will have their full Thanksgiving week back as a holiday next fall, as opposed to the truncated, two-days-on, three days off schedule they had last November. The trade-off: school will start at its earliest date in recent memory: on Aug. 10, a Wednesday, with faculty having to report on Aug. 3, a full month before Labor Day. The school year will end with a half-day on May 26, the day before Memorial Day.

Note: Most proceedings below can be followed live on the Florida Channel.

Unemployment numbers for Florida are released at 10 a.m.
The State Consumer Health Information and Policy Advisory Council will discuss issues related to transparency in health care through public reporting of data. (10 a.m., webinar at www.joinwebinar.com. ID: 125-059-035. Also, audio call-in: 1-888-670-3525. Code: 900 967 2762.)
House Speaker Steve Crisafulli, R-Merritt Island, will meet with reporters to discuss the 2016 legislative session, which starts Jan. 12. (2 p.m.)
–Compiled by the News Service of Florida and FlaglerLive

In Coming Days in Palm Coast and Flagler:
Click on the links for more details:
Dec. 21: Ribbon-cutting ceremony at the Princess Place Preserve stables, hosted by the county commission, 2 p.m.

Click on the link for more details.
Students Pitch ER Ideas to Florida Hospital Flagler Leadership:
Flagler County gears up for next free Citizens Academy

These are the people voting for Trump: Meet the angriest white men in America https://t.co/1Uucr5R2Dc pic.twitter.com/DLigUI7i6j

— Salon.com (@Salon) December 18, 2015
"Race is an unasked-for existentialism." Darryl Pinckney on @mat_johnson's novel Loving Day https://t.co/ldrifhkvSp

— NY Review of Books (@nybooks) December 17, 2015
The most illuminating facts @kathrynschulz learned from literature this year: https://t.co/MF7JQ0wyBl pic.twitter.com/qPZY6f0TDI

— The New Yorker (@NewYorker) December 18, 2015
Peter Wilby on why we should all celebrate the Christian story, whether or not we believe https://t.co/yZva0y6llT pic.twitter.com/Wk6MRsqEUm

— New Statesman (@NewStatesman) December 18, 2015
Can we build a sustainable society? @resolutereader looks at what #Marx and #Engels have to say on the matter https://t.co/J46Jcaghh0

— Socialist Review (@socialistrev) December 1, 2015


Palm Coast Construction and Development Progress Reports
The following is an update of ongoing construction and development projects in Palm Coast, through Dec. 4:
Christ the King Evangelical Lutheran Church and School, 1 percent done: Located at 5625 North US Highway 1, the school received a Development Order for a new 13,794 sq. ft. early learning center to be located on the south side of their 8.6-acre site. The architecture of the new one-story building will be very similar to the existing church and school facilities that are located just north of the proposed new building.
Holland Park, 38 percent done: The new 8″ water main was flushed and pressure tested. Installation of fiber inner duct. Conversion was made from well irrigation to reuse irrigation. Irrigation installation continues. Surveying for roadway, sidewalks, and basketball court continues.
County's I-95 Interchange Matanzas Woods Reclaim Water, 76 percent done: Retention ponds are being excavated and fill continues for the ramps. (Not in the Dec. 4 update.)
Palm Harbor Parkway Roadway Extension, 32 percent done: The City Fiber Optic cable was removed to allow the demucking to continue north on Forest Grove. The Fiber Optic cable will be replaced when the new force main is installed. Installation of stormwater pipe continues. (Not in the Dec. 4 update.)
Colechester Bridge, 92 percent done: The new 6″ water main is now in service and the old water main on the bridge is being removed.
North Old Kings Road Extension to Matanzas Woods Parkway, 19 percent done: Asphalt was installed on the new section of roadway adjacent to the old roadway at the intersection of Old Kings Road and Forest Grove. (Not in the Dec. 4 update.)
Island Walk Shopping Center Phase 1, 93 percent done: Water mains behind the Island Doctor and Bealls have been chlorinated for 2nd day bacteriological samples. (Not in the Dec. 4 update.)
Old Kings Road Force Main 83 percent done:: Contractor has completed the Force main up to the pig launch points and restored the site and trail. The area for the pig flush was completed and flushing has started.

Road and Interstate Construction:
Forest Grove Drive connection to Palm Harbor Parkway to be closed starting Dec. 18: Effective Friday, Dec. 18, the City of Palm Coast will be closing the Forest Grove Drive connection to Palm Harbor Parkway. This road closure is required as part of construction operations for the Palm Harbor Parkway extension, which is currently under construction. Palm Harbor is being realigned and extended to connect directly with Matanzas Woods Parkway where it intersects with Old Kings Road. Message boards will be placed to advise motorists and other travelers of the upcoming change, and a public meeting has already been held for residents living in that area. Both the Palm Harbor extension and a separate extension of Old Kings Road are being built in preparation for the new Interstate 95 interchange to open next June at Matanzas Woods Parkway. As part of the projects, traffic patterns around Matanzas High School will be changing. One goal is to turn Forest Grove Drive back into a residential street as it was originally intended to be. The upcoming road closure of the Forest Grove Drive connection to Palm Harbor Parkway is part of that project. Forest Grove will be turned into a cul de sac on that end. Once the separate Old Kings Road extension is completed, in June 2016, the Forest Grove Drive access to the high school will be closed because it will no longer be needed. Instead, motorists and other travelers will get to Matanzas High School via the new signalized intersection at Matanzas Woods, Palm Harbor and Old Kings. For more information, please contact Palm Coast Communications Manager Cindi Lane at 386-986-3708 or [email protected].

Bach Festival: Bach's Harpsichord Works on Historical Instruments
[Note: From now until New Year's, we celebrate the holidays with Bach every day.]
Contrary to the stills' note, these are not the complete works, but the performance is elegant.
See Also: