Today: high in the upper 70s, lows in the mid-60s. Details here.
Today's fire danger is moderate. Flagler County's Drought Index is at 387.
Today's tides: at the beaches, at the Intracoastal Waterway.
Today's document from the National Archives.
The OED's Word of the Day: Roland, n..
The Live Community Calendar
Today's jail bookings.
Today's Briefing: Quick Links

Note: all government meetings noticed below are free and open to the public unless otherwise indicated. Many can be heard or seen live through each agency's website.
The Palm Coast City Council meets at City Hall on Lake Avenue at 9 a.m. The council is expected to ratify, on second reading, a 120-day moratorium on operations of bottle clubs in the city and an economic incentive package for Designs for Health, the company moving from Hargrove Grade to Commerce Boulevard, into a building previously owned by Palm Coast Data. The full agenda is here.

The Flagler County School Board meets in workshop at 5 p.m. and in a business meeting at 6 p.m. in board chambers at the Government Services Building. The workshop will include a presentation on "concurrency," meaning–simply put–the capacity of the school district to provide enough classroom space for students in the county. For now, that's not an issue: the district has more capacity than less. The workshop will also include a discussion on adopting a two-year calendar for the school district, a previously somewhat testy issue that had divided the school board. The proposed plan would move the start of school to the second week of August for students, and the first for teachers. The business meeting will include the likely approval of the continuation of an agreement that enables students to earn degrees from Daytona State as they attend high school.
The Bunnell Planning and Zoning Board meets 7 p.m. at Bunnell City Hall, 201 West Moody Boulevard.
The Matanzas High School Chorus is in concert at 7 p.m. at Pirate Theater.
A Public meeting about the proposed Old Kings Road widening project is scheduled for 6 to 8 p.m. at the Palm Coast Community Center, 305 Palm Coast Pkwy.
Closure note: Wadsworth Skate Park to close December 15-16: "We will be painting the ramps and performing maintenance inspections," said Parks and Recreation Manager Frank Barbuti. "It is just the Skate Park that is closing. The remainder of the park will be open." The Skate Park will reopen on Thursday, December 17. Wadsworth Park is a 45-acre park located at 2200 Moody Blvd., Flagler Beach. Its amenities include: a 60,000 square foot fenced dog park; lighted soccer fields; racquetball, tennis, volleyball and basketball courts; two picnic pavilions; an elevated boardwalk; and a canoe launch. For more information, call Flagler County Parks and Recreation at 386-313-4020.

Flagler's Sensitive Land Acquisition Panel Cool to 116-Acre Pitch Along Lake Disston: John A. Kern, owner of a 116-acre property on the shore of Lake Disston, is proposing to sell the parcel to Flagler County through the county's environmentally sensitive land program for future protection. The parcel includes 4,000 feet of shoreline. But the Land Acquisition Committee that reviews such proposals and makes its recommendations to the county commission is cool to the idea, largely because the property excludes a 20-acre parcel that Kern several years ago had offered for the same price, but is no longer offering as part of the deal.
From Brownfield to Community Vegetable Garden, a Coalition Seeds Fresher Health: Local officials, schools and businesses marked the opening of a community vegetable garden in South Bunnell, the product of a brownfields grant secured through the county's economic development department.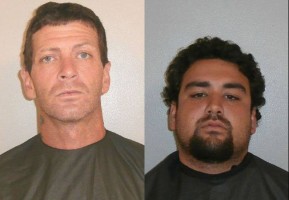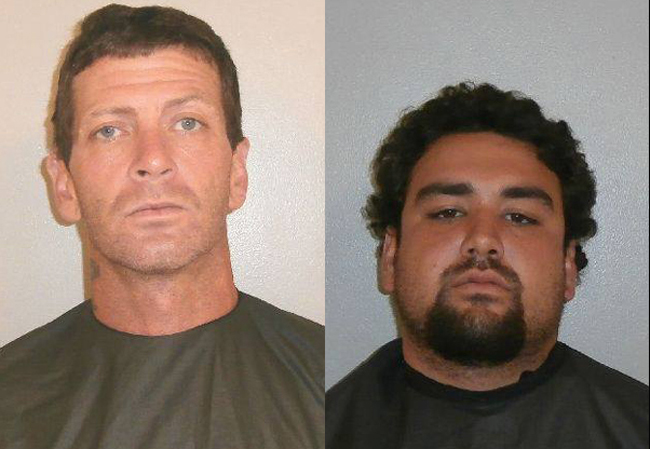 Jurors see graphic photos, including Hammock murder victim's charred remains: The News-Journal's Tony Holt has been covering the murder trial of Justin Boyles, who is accused of murdering Hammock resident Edward Scott Mullener in a love-triangle dispute in 2013. Danny Massey was also implicated in the murder, but he pleaded guilty to second-degree murder in exchange for his testimony against Boyles, which began last week and ended Monday. On Monday, a jury took seven and a half hours to find Boyles guilty of second-degree murder. He faces life in prison when sentenced next month. (Story paywall-protected.)
Pinellas Sheriff's Caution on Open-Carry Bill Triggers Duel of Furious Accusations: The Florida Sheriffs Association is pushing back against criticism targeting Pinellas County Sheriff Bob Gualtieri for remarks he made last week opposing controversial legislation that would allow people with concealed-weapon licenses to openly carry guns.
17-Year-Old Tackles Would-Be Burglar in Palm Coast's P Section; Suspect Flees: The 911 dispatchers got the call just before 6 p.m. Sunday from 89 Pheasant Drive in Palm Coast, just off of Ponce de Leon. Joshua J. Ortiz, 17, reported that his house had been burglarized, and that he'd gotten into a scuffle with the alleged assailant, who had a crow bar and a small knife, but who got away.

Note: Most proceedings below can be followed live on the Florida Channel.

Justice Summit: State Rep. Dennis Baxley, R-Ocala, Rep. Ray Pilon, R-Sarasota, Rep. Heather Fitzenhagen, R-Fort Myers, Rep. Gayle Harrell, R-Stuart, and Florida Commission on Offender Review Chairwoman Tena Pate are expected to be among the participants in a "Justice Summit," hosted by the Florida Smart Justice Alliance. (8 a.m., Hyatt Regency Sarasota, 1000 Boulevard of the Arts, Sarasota.)
–Compiled by the News Service of Florida and FlaglerLive

In Coming Days in Palm Coast and Flagler:
Click on the links for more details:
Dec. 16: The Bulow Parks Historic Alliance members and friends will meet at 6 p.m. in the Annex of the Flagler County Historical Society, 204 East Moody Boulevard, Bunnell. For information call 386-437-5338.
Dec. 17: The Flagler Beach City Commission holds its meeting at the city fire station, 320 South Flagler Ave., at 5:30 p.m., because of water-main issues at city hall.
Dec. 19 and 20: Performance of Handel's Messiah at First Church of Palm Coast, 91 Old Kings Road North, 4 p.m. each day: The Edward Waters Alumni Choir, along with the First Church Choir, will give performances of the oratorio, and feature Nathaniel Shropshire, III, bass; Francesca Scott, alto; Irma Marria Adams, soprano; and Drickus Horne, tenor. Tickets are $20 per person. To order call the church at 386-446-5759.
Dec. 19: Starlight Half Marathon and 5K, Central Park in Town Center, Palm Coast.
Dec. 21: Ribbon-cutting ceremony at the Princess Place Preserve stables, hosted by the county commission, 2 p.m.

Click on the link for more details.
Students Pitch ER Ideas to Florida Hospital Flagler Leadership:
Environmentalists, civic groups and businesses appeal to Florida Legislature for real waterway protection
Take-Out, Groceries, Pills, Booze? Palm Coast Delivery Factory Will Get It To You
Flagler County gears up for next free Citizens Academy

The Sunday morning shows completely ignored the GOP candidates' anti-Muslim positions: https://t.co/3sTk7qKbxs pic.twitter.com/X5dHqS0eLz

— Media Matters (@mmfa) December 15, 2015
French National Front leader Marine le Pen acquitted of inciting hatred https://t.co/DTDxCLdNbr pic.twitter.com/GcWfz5Zu4j

— BBC News (World) (@BBCWorld) December 15, 2015
Poll: Surge in Americans who support deploying ground troops to fight ISIS https://t.co/JyRzr4eAsz pic.twitter.com/ZBn889Mzyl

— The Hill (@thehill) December 15, 2015
Go inside the secret meeting where conservative leaders pledged allegiance to @tedcruz —–> https://t.co/P6V03v2ZWe

— National Review (@NRO) December 15, 2015
The Stunningly Long List Of Anti-Muslim Hate Crimes Since San Bernardino @TPM https://t.co/2bqKeM1l3Z

— Josh Marshall (@joshtpm) December 15, 2015
It turns out Sean Hannithy doesn't consider himself a journalist either https://t.co/loglwVKu6T pic.twitter.com/pVhYehwDCd

— Salon.com (@Salon) December 15, 2015


Palm Coast Construction and Development Progress Reports
The following is an update of ongoing construction and development projects in Palm Coast, through Dec. 4:
Christ the King Evangelical Lutheran Church and School, 1 percent done: Located at 5625 North US Highway 1, the school received a Development Order for a new 13,794 sq. ft. early learning center to be located on the south side of their 8.6-acre site. The architecture of the new one-story building will be very similar to the existing church and school facilities that are located just north of the proposed new building.
Holland Park, 38 percent done: The new 8″ water main was flushed and pressure tested. Installation of fiber inner duct. Conversion was made from well irrigation to reuse irrigation. Irrigation installation continues. Surveying for roadway, sidewalks, and basketball court continues.
County's I-95 Interchange Matanzas Woods Reclaim Water, 76 percent done: Retention ponds are being excavated and fill continues for the ramps. (Not in the Dec. 4 update.)
Palm Harbor Parkway Roadway Extension, 32 percent done: The City Fiber Optic cable was removed to allow the demucking to continue north on Forest Grove. The Fiber Optic cable will be replaced when the new force main is installed. Installation of stormwater pipe continues. (Not in the Dec. 4 update.)
Colechester Bridge, 92 percent done: The new 6″ water main is now in service and the old water main on the bridge is being removed.
North Old Kings Road Extension to Matanzas Woods Parkway, 19 percent done: Asphalt was installed on the new section of roadway adjacent to the old roadway at the intersection of Old Kings Road and Forest Grove. (Not in the Dec. 4 update.)
Island Walk Shopping Center Phase 1, 93 percent done: Water mains behind the Island Doctor and Bealls have been chlorinated for 2nd day bacteriological samples. (Not in the Dec. 4 update.)
Old Kings Road Force Main 83 percent done:: Contractor has completed the Force main up to the pig launch points and restored the site and trail. The area for the pig flush was completed and flushing has started.

Road and Interstate Construction:
Forest Grove Drive connection to Palm Harbor Parkway to be closed starting Dec. 18: Effective Friday, Dec. 18, the City of Palm Coast will be closing the Forest Grove Drive connection to Palm Harbor Parkway. This road closure is required as part of construction operations for the Palm Harbor Parkway extension, which is currently under construction. Palm Harbor is being realigned and extended to connect directly with Matanzas Woods Parkway where it intersects with Old Kings Road. Message boards will be placed to advise motorists and other travelers of the upcoming change, and a public meeting has already been held for residents living in that area. Both the Palm Harbor extension and a separate extension of Old Kings Road are being built in preparation for the new Interstate 95 interchange to open next June at Matanzas Woods Parkway. As part of the projects, traffic patterns around Matanzas High School will be changing. One goal is to turn Forest Grove Drive back into a residential street as it was originally intended to be. The upcoming road closure of the Forest Grove Drive connection to Palm Harbor Parkway is part of that project. Forest Grove will be turned into a cul de sac on that end. Once the separate Old Kings Road extension is completed, in June 2016, the Forest Grove Drive access to the high school will be closed because it will no longer be needed. Instead, motorists and other travelers will get to Matanzas High School via the new signalized intersection at Matanzas Woods, Palm Harbor and Old Kings. For more information, please contact Palm Coast Communications Manager Cindi Lane at 386-986-3708 or [email protected]

Bach Festival: The English Suites Performed by Andras Schiff
[Note: From now until New Year's, we celebrate the holidays with Bach every day.]
See Also: