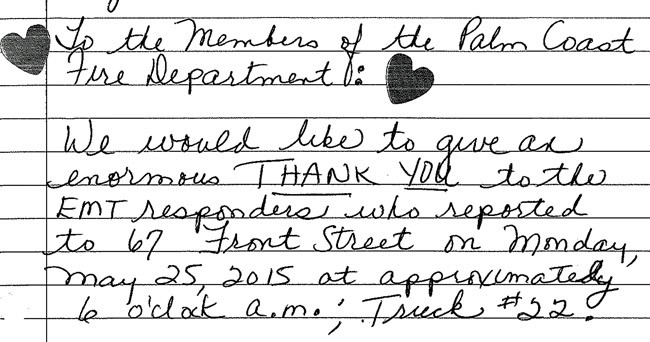 Today: high in upper-80s, heat index readings 99 to 103, low in mid 70s. Details here.
Today's fire danger is low. Flagler County's Drought Index is at 173 (-64).
The weather in Chania, Crete: high 89, low 70. Details.
Today's document from the National Archives.
The OED's Word of the Day: muzzy, adj..
The Live Community Calendar
Today's jail bookings.
Today's Briefing: Quick Links

Note: all government meetings noticed below are free and open to the public unless otherwise indicated. Many can be heard or seen live through each agency's website.

The Flagler County School Board holds a 5 p.m. workshop and a 6 p.m. meeting. The workshop will begin with a presentation by Lynette Shott, the former FPC principal and now director of pupil services and community relations, who will discuss Flagler Family Connections. Adult and Community Education Director Kevin McCarthy will update the board on the endangered Adults With Disabilities program. See McCarthy's presentation here. The matter will be taken up again during the 6 p.m. meeting, when the board will consider voting on a fee schedule for families involved in the program. Absent fees, the board may find it difficult to continue offering the services. The sliding fee schedule would take effect on Sept. 1 for all participants whose enrollment is not currently underwritten by medicaid. See the full fee schedule for Flagler Technical Institute here.
The Palm Coast City Council meets at 6:30 p.m. at the Palm Coast Community Center. The council will ratify decisions it discussed last week, such as the annexation of a dozen properties along Roberts Road near Colbert Lane, likely approval of a $30 million loan for a new sewer plant, and raising the city's transportation impact fee–the one-time tax levied on new construction–2.44 percent.
Wadsworth Elementary School Advisory Council meeting, 3:30 p.m. in the Wadsworth library.
Belle Terre Elementary School PTO Meeting, 5 p.m., in the school library.

Flagler, Among Top 10 Counties With Most Concealed-Weapon Licenses, Will Fast-Track Permitting: Starting Jan. 1, residents, for an extra $22 or $12 for a renewal (in addition to the $112 fee for a new application), will be able to fill out their concealed weapon application at the tax collector's office in Bunnell, have their fingerprints and picture taken there and the application scanned and transmitted from the office to the Department of Agriculture in Tallahassee, fast-tracking the process. "We don't actually approve it, we'd just be taking the application and transmitting it electronically to them," Tax Collector Suzanne Johnston said.
Dog that bit boy was protecting home, hearing officer says: A 2-year-old chocolate Lab named Bacchus (after the god of wine) may not be killed after all for biting 8-year-old Rickey Westfall when Westfall entered uninvited a house where the dog was, if the Flagler County Commission follows the recommendation of hearing officer Charles Cino. The News-Journal reports that Cino considered the boy's entrance into the house the determining factor in the case: the dog, Cino wrote, was protecting the house. The boy's parents are upset. (Story paywall protected.)
Still Under Internal Investigation, Flagler Sheriff's CSI Pazarena Returns to Full Duties: The criminal investigation was closed within 10 days of Pazarena going on leave. The internal investigation, which examines whether sheriff's policies were violated, is ongoing, however. It is unusual that an employee would return to work while an investigation has not concluded, Pazarena's case suggests that, while the investigation itself has not been closed, it may be materially completed, and Pazarena appears to have been cleared at least of serious charges.
Meet John Lamb, candidate for Flagler County Sheriff's Office. The Observer's Brian McMillan profiles the 44-year-old lieutenant at the Jacksonville Sheriff's Office who wants to be sheriff in Flagler: "He requested a demotion from his position of assistant chief so that he would have a schedule more conducive to running his campaign."
The Hammock's Paul Hillman Charged With Attempted Murder In July Attack on Couple: Paul Hillman, the 43-year-old resident of the Hammock arrested on July 31 following allegations of assault on two people he'd been living with earlier that week, among them a blind woman, now faces an attempted murder charge in addition to previous, lesser charges filed when he was first arrested. His bond is now $200,000.
Florida Doubles Rates For 36,000 KidCare Full Pay Children, and Blames Obamacare: The U.S. Department of Health and Human Services says families will have to select new plans for their children starting Oct. 1. The full-pay program has two plans where parents pay what the state says is an affordable, but not subsidized, monthly premium. The premium for that plan with low co-pays and no deductible plan will double. For the second plan option, the premiums will stay about the same, but co-pays and deductibles will rise.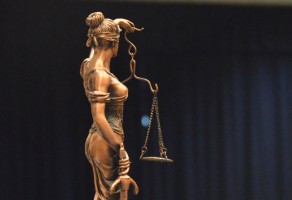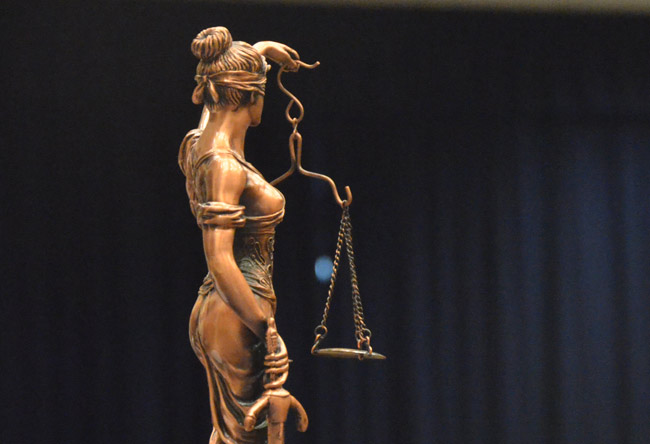 Circuit Judge J. David Walsh hears pleas and issues sentencings today, including the case of Christopher Reeves, accused of car theft. Courtroom 401 starting at 8:30 a.m. County Judge Melissa Moore Stens holds various hearings, as does Circuit Judge Michael Orfinger.
The Florida Supreme Court will hear arguments in five cases, including a case stemming from a proposal by Floridians for Solar Choice to put a solar-energy initiative on the November 2016 ballot. Justices are required to sign off on ballot wording before proposed constitutional amendments can go before voters. The Floridians for Solar Choice proposal has drawn opposition from Attorney General Pam Bondi and major electric utilities. (9 a.m., The Florida Channel.)

Note: Most proceedings below can be followed live on the Florida Channel.

The Governor's Conference on Tourism will continue, with expected speakers including Tampa Bay Lightning owner Jeff Vinik. (8 a.m., Tampa Convention Center, 333 South Franklin St., Tampa.)
Florida Forever at Issue: Gov. Rick Scott and the state Cabinet will meet in St. Augustine and take up a a series of issues, including a five-year plan and a priority list for the Florida Forever land-conservation program. (9 a.m., Treasury on the Plaza, 24 Cathedral Place, St. Augustine.)
U.S. Sen. Marco Rubio's staff will hold "mobile office hours" in Volusia County at 10 a.m. at the Deltona Regional Library, 2150 Eustace Ave.
–Compiled by the News Service of Florida and FlaglerLive

Police, Fire and Emergency Notes: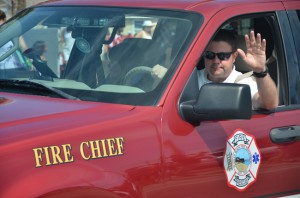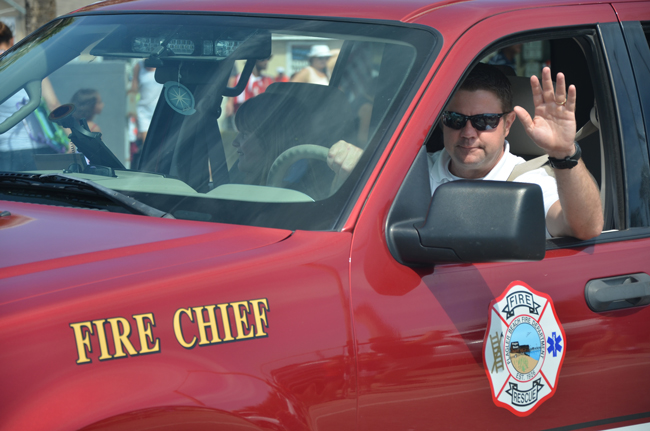 Members of the Flagler Beach Fire Department, along with the Muscular Dystrophy Association, will kick off the firefighters' annual Fill the Boot fundraising campaign to help save and improve the lives of people fighting muscle disease in the Flagler Beach area. Muscular dystrophy, amyotrophic lateral sclerosis (ALS) and other related life-threatening diseases take away people's ability to walk, move, smile, talk and even breathe. More than 20 members of the Flagler Beach Fire Department will fan out across the city with boots in hand for this year's drive on September 5th and September 6th from 9 a.m. to 6pm at A1A & SR100. "For more than six decades, fire fighters have stood on the front lines for MDA, striving to make a difference in the lives of those affected by muscle disease," said Executive Director Lauren Herringdine. "Fire fighters in the Flagler Beach area do more for MDA and the families we serve than any other group, dedicating countless hours of their time every year participating in Fill the Boot drives and at MDA Summer Camp. We're grateful for the support of these inspiring, selfless individuals who have made a profound impact on our families' health, wellbeing and quality of life, and we're excited to make this year's Flagler Beach Fire Department Fill the Boot campaign the most successful yet." Funds raised through 2015 Flagler Beach Fill the Boot event build on decades of research progress, helping push science to its limits in the search for treatments and cures. Dollars raised also help support MDA's life-enhancing programs such as state-of-the-art support groups and clinics, including the MDA Clinic at Mayo Clinic in Jacksonville and UF Health in Gainesville. They also make MDA summer camp possible so kids with muscle disease can enjoy "the best week of the year" at Camp Suwannee in Dowling, Florida and nearly 80 other locations nationwide.

Life-Savers: Paula and George Foggia, residents of 67 Front Street in Palm Coast, had an emergency on May 25 when George suffered a brain bleed. Paramedics saved his life, Paula writes in a letter of thanks to the Palm Coast Fire Department (who are always accompanied by Flagler County Fire Rescue paramedics: the county runs all ambulance operations.) Here's the full letter the Foggias sent the Palm Coast Fire Department: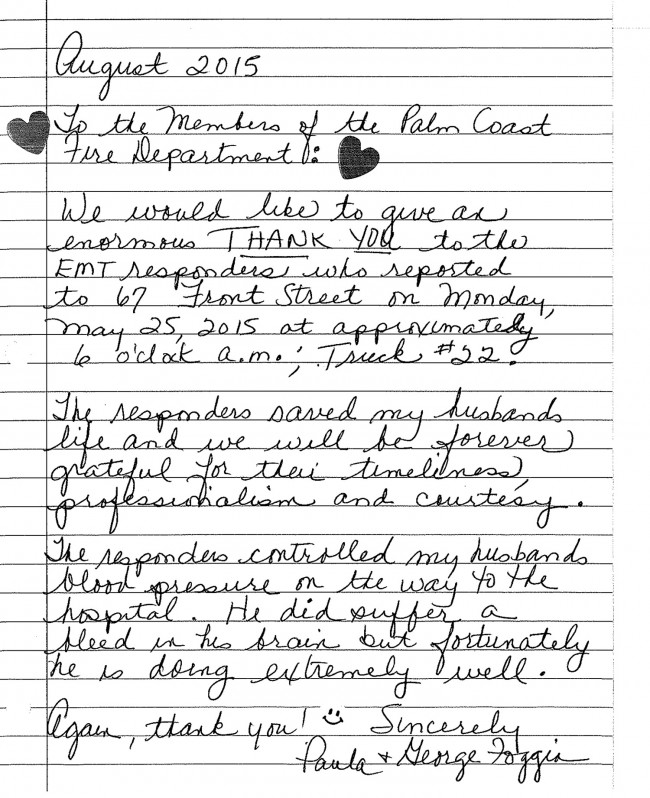 In Coming Days in Palm Coast and Flagler:
Click on the links for more details:
Sept. 4: Michell Palmmucci is the featured artist at Ocean Art Gallery for September. Her show, "Paradise – Lost and Found," opens Friday, September 4 with a 6 p.m. reception at 200 S. Oceanshore Blvd., Flagler Beach. The artist will be on hand to meet guests and demonstrate her painting style.
Friday, Sept. 11: The Palm Coast Arts Foundation Presents Big Band Night (and more) with The Chris Thomas Band of Jacksonville, in the Ballroom of Halifax Plantation, 4000 Old Dixie Highway, Ormond Beach. Dinner and dancing is all part of the ticket price ($50 PCAF members; $60 general public).  Click here for details.
Run or walk into fall at Palm Coast's Autumn Trails 5K Run/Walk, to be held Sept. 12 at 7:45 a.m. (the Kids Fun Run will begin at 8:45 a.m.) The Autumn Trails 5K will begin at the Palm Coast Community Center. Click here for entry fees and details.
What happens to your Facebook page when you die? The Estate Planning Council of the Fun Coast hosts a seminar entitled "Estate Planning for Digital Assets and Social Media" on September 16 from 8 a.m. to 10 a.m. at the Hilton Garden Inn in Palm Coast. Cost: 20. Reservations required. Email

[email protected]

or call 386/586-4214.
Sept. 21: Flagler Beach Police Captain Matthew Doughney and 7-Eleven host "Doughnuts with Doughney": The Flagler Beach Police Department and the city's 7-Eleven have partnered to host "Doughnuts with Doughney" on Monday, September 21, from 8 a.m. to 10 a.m. at 408 South Oceanshore Boulevard.
Sept. 28: Bunnell's State of the Art Water Treatment Facility Grand Opening and Ribbon Cutting at 100 Utility Drive (directly across the street from the Flagler County Government Services Building), from 4 to 6 p.m.
Oct. 6: The Flagler County School Board holds a town hall meeting at the Government Services Building.
Flagler County is now accepting applications for the Fall 2015 Citizens Academy. Classes will be held on Thursday evenings from 5 to 8 p.m. beginning September 10 for nine weeks. For more information, click this link or go to flaglercounty.org/academy.

Run or walk into fall at Palm Coast's Autumn Trails 5K Run/Walk, to be held Sept. 12: The Run/Walk will begin at 7:45 a.m., the Kids Fun Run will begin at 8:45 a.m. The Autumn Trails 5K will begin at the Palm Coast Community Center, 305 Palm Coast Parkway NE, and run along the picturesque and shady trails of Linear Park. This race will be the first in this year's Palm Coast Running Series. Overall first-place male and female winners, as well as first-, second- and third-place runners in 15 age groups, will be given awards immediately following the race. The race will be professionally chip-timed and scored by RaceSmith Inc. Registration is now under way at www.palmcoastgov.com/AutumnTrails5K. The 5K Run/Walk is also an event for the Palm Coast & the Flagler Beaches Senior Games to be held in September. To register for that Senior Games event, complete the registration form at www.palmcoastgov.com/seniorgames. Participants may also pre-register in person, on Sept. 10 and 11, 9 a.m. to 6 p.m., at the Palm Coast Community Center, 305 Palm Coast Parkway NE., or on the day of the race, Sept. 12, beginning at 6:30 a.m. at the Community Center. Packet pickup will be available at the Community Center from 9 a.m. to 6 p.m. Sept. 10 and 11, or on race day beginning at 6:30 a.m. Entry fees and pre-registration deadlines are as follows:
· $25 Online, Mail-In and In-Person – closes 5 p.m. Sept. 8 (Mail-In must be received by Sept. 9)
· $35 In-Person – 9 a.m. to 6 p.m. Sept. 10 and 11
· $35 Day of Race – 6:30-7:30 a.m. Sept. 12
· Student rate for grades K-12 is $20
· Registration for the Fun Run is free for children 6 and under (no shirt or swag bag)
· Registration for the Autumn Trails 5K is free for veterans with military ID
Those who pre-register will receive a T-shirt and goody bag, while supplies last. Please register early so that enough shirts can be ordered! Water stations will be available along the route, and refreshments will be served at the award ceremony.
Find Your Pace at any or all of the races in the 2015-2016 series! For a complete list, visit www.palmcoastgov.com/running-series.
For more information, contact Palm Coast Parks & Recreation at 386-986-2323.
Annual Photography Show: Judges completed their task selecting winners in the second annual Photography Club of Flagler County​ annual show. The judges were Club President Bob Carlsen and Patrick Van Dusen, photography professor at Daytona State from 1979 to 2011. The show has 58 photographs on the walls range from framed 11″x14″ pieces to wall size gallery wrapped canvas pieces. "There is excellent photography in this show," the judges wrote. "The photographers used many different styles and techniques. The tonality, composition, lighting, use of object and presentation is wonderful. You can see the advanced level of skill of the photographers." Carlsen notes: "If you are still thinking about attending please consider joining us for the opening reception on Friday, Sept. 4, 5:30-7:30 p.m. in the Rose Room of the Peabody Auditorium. Wine, beer, soda and cheese will be served." The show runs through Sept. 28.

North Dakota becomes first state to legalize weaponized police drones: "House Bill 1328 explicitly forbids lethal weapons aboard police drones, but allows stun guns, beanbag rounds, tear gas, and other "less-than-lethal" weapons to be fitted onto unmanned aerial vehicles (UAVs). The bill's sponsor originally included language banning police drones from carrying any kind of weapon, but that language was removed at the behest of a representative from the North Dakota Peace Officer's Association, the state's law enforcement lobby, before it passed. […] The legislation does require police and sheriff's deputies to obtain a search warrant from a judge before they can use UAVs for surveillance. Police must also retain records on where drones fly, for how long, and for what purpose. Rep. Becker told Ars Technica that although the law gives North Dakota law enforcement agencies the power to outfit their drones with less-than-lethal weapons, he didn't know of any that were planning to do so. He also said that he plans to introduce a new bill in 2017 specifically banning police drones from carrying any kind of weapons, including Tasers and other non-lethal weapons." From The Christian Science Monitor.
Murder Rates Rising Sharply in Many U.S. Cities: " Cities across the nation are seeing a startling rise in murders after years of declines, and few places have witnessed a shift as precipitous as this city. With the summer not yet over, 104 people have been killed this year — after 86 homicides in all of 2014. More than 30 other cities have also reported increases in violence from a year ago. In New Orleans, 120 people had been killed by late August, compared with 98 during the same period a year earlier. In Baltimore, homicides had hit 215, up from 138 at the same point in 2014. In Washington, the toll was 105, compared with 73 people a year ago. And in St. Louis, 136 people had been killed this year, a 60 percent rise from the 85 murders the city had by the same time last year. Law enforcement experts say disparate factors are at play in different cities, though no one is claiming to know for sure why murder rates are climbing. Some officials say intense national scrutiny of the use of force by the police has made officers less aggressive and emboldened criminals, though many experts dispute that theory. Rivalries among organized street gangs, often over drug turf, and the availability of guns are cited as major factors in some cities, including Chicago. But more commonly, many top police officials say they are seeing a growing willingness among disenchanted young men in poor neighborhoods to use violence to settle ordinary disputes." From the Times.
Backers of a proposed Florida constitutional amendment to legalize medical marijuana appear to have submitted enough petition signatures to spur a review by the Florida Supreme Court. The political committee People United for Medical Marijuana had submitted 73,713 valid petition signatures to the state as of Monday evening, according to the Florida Division of Elections website. Ballot initiatives need 68,314 signatures to trigger a review of the proposed ballot language by the Supreme Court. It was not immediately clear when the initiative might be formally submitted to the court or when justices could hear arguments about whether the proposed ballot language meets legal requirements. If the Supreme Court ultimately signs off on the proposal, supporters of the medical-marijuana initiative will have to submit a total of 683,149 valid petition signatures to get on the November 2016 ballot. The People United for Medical Marijuana effort, which also is more commonly known as "United for Care," comes two years after backers narrowly failed to pass a 2014 initiative that would have legalized medical marijuana. Constitutional amendments require support from 60 percent of voters, and the marijuana initiative received about 58 percent. News Service of Florida.

Palm Coast Construction and Development Progress Reports:
The following is an update of ongoing construction and development projects in Palm Coast, through Aug. 26: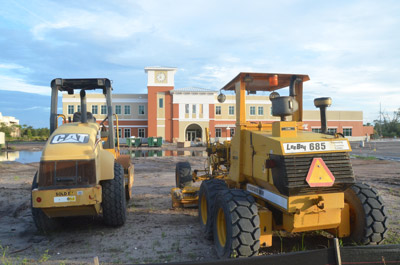 Palm Coast Parkway Six-Laning is 88 percent done: Widening on the north side of the parkway almost complete. Landscape irrigation work continues. Milling and Resurfacing of Roadway continues.
Holland Park, 29 percent done: The dry retention area SWMF-2 has been excavated. Installation of conduit for future ball field lighting continues. Excavation for the new sidewalks west of the ball field has begun. The existing manhole core for point of entry has been completed.
Palm Coast City Hall at Town Center, 88 percent done: Air testing on the gravity sewer was scheduled for Aug. 27. Floor tile installation continues; plumbing fixture installation has begun; ceiling tile installation continues; millwork items for 1st floor have been delivered. Landscape installation has begun. See ongoing images of construction here.
Colechester Drive Bridge, 32 percent done: Bridge deck being removed, curbing on all sides has been removed.
County's I-95 Interchange Matanzas Woods Reclaim Water, 25 percent done: Contractor has installed approximately 1,000 ft. of reclaim water main total installed 5,000 ft. to date.
Palm Harbor Parkway Roadway Extension, 6 percent done: The stormwater pipe installation at the intersection of Old Kings Road and Matanzas Parkway has started.
Island Walk Shopping Center Phase 1, 92 percent done: The water line for the building on the south west corner near Wells Fargo Bank was installed up to the future fire backflow device for that building.
Shops at Pine Lakes Convenience Store, 96 percent done: Pump station start-up and testing completed.
Old Kings Road Force Main – Master Pump Station, 20 percent done: The removal of trees, installation of silt fencing and clearing is at 90%. Pipe for direct bury has been placed along silt fencing ready for installation at 70%.

Road and Interstate Construction: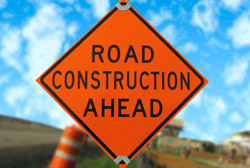 Palm Coast:
Flagler County Road 302 is Closed to all but local traffic as repaving began on June 7 and the roadway will be closed to all but local traffic. Others will be required to detour around County Road 302 using State Road 100. The roadway will be closed for 90 days, or until early September.
Palm Coast's Colechester Lane bridge to be closed July 7 through Sept. 4:  A detour will be established taking travelers over the Colorado Drive bridge instead. Signs will be posted directing motorists to the Colorado Drive bridge. The City of Palm Coast strives for safe construction zones. The City asks for the cooperation and patience of residents as this important bridge improvement project is completed. For more information, contact Palm Coast Customer Service at 386-986-2360.
Volusia: I-4 Widening from SR 44 to east of I-95, Monday and Friday, 7:00 a.m. – 5:00 p.m., Eastbound/Westbound shoulder closing. Sunday through Thursday, Eastbound and Westbound lane closures as needed from 8 p.m. to 6 a.m. Thursday, 9:00 p.m. – 5:30 a.m. EB road closure between Canal St./SR 44 and I-95 with detour at US 92 exit ramp.Motorists should be aware of traffic shifts near Canal St./SR 44.
County Road 304 Project Map and Description

Comment of the Day (From the Comment Section):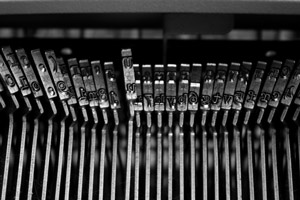 Tulip in "Flagler, Among Top 10 Counties With Most Concealed-Weapon Licenses, Will Fast-Track Permitting": "Too many guns out there, and the background checks and references no stiff enough. More and more people now consider their guns their power and problem solver. Got a problem with someone or don't like a person's attitude? Kill it, bang bang. Just what Flagler county needs, expedited gun permits. As that word gets out, I wouldn't be surprised if a lot of people come here and rent a place for a couple of months just to get the fast permit and then go wreak havoc by committing crimes. Thanks Tax collector's office. (not) Every day on tv we hear of shootings all over the place and I'm sure it's in other states also. I worry and feel bad about today's young children growing up in a world of shootings, guns and never feeling safe. It used to be that if people heard of someone being shot, they paid attention, now it's just a way of life..How very sad and scary that is. Also, there is no reason anyone should be able to get a permit for these AKA's and other types of guns like that, but it's allowed because the NRA has the government and the people in it's grasp. Oddly enough, many nice people with a lot of common sense that have guns are generally caught by surprise by a criminal with a gun and they don't even get a chance to use theirs, or it's a home invasion and their gun is in a drawer someplace and, if the criminal finds it, he or she steals it." Reply to Tulip here.

Cultural Coda:
Shostakovich's Great Waltz from the Jazz Suite No.2