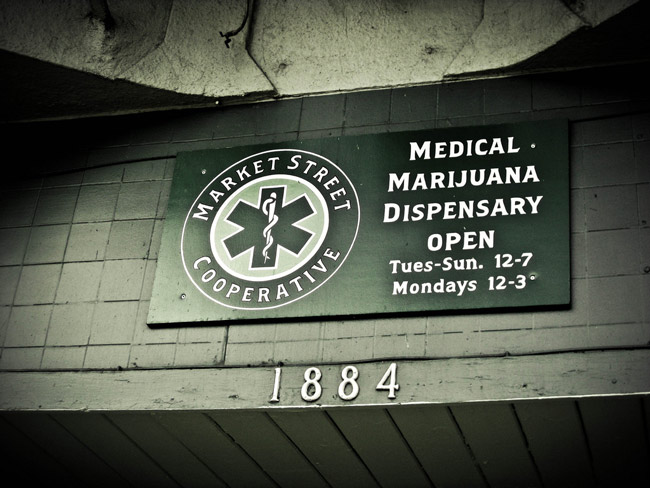 Today: high 90, low in low 70s. Details here.
Today's fire danger is moderate. Flagler County's Drought Index is at 388.
The weather in Sunnyside, N.Y.: high 94, low 76. Details.
Today's document from the National Archives.
The OED's Word of the Day: quipu, n..
The Live Community Calendar
Today's jail bookings.
Today's Briefing: Quick Links

Note: all government meetings noticed below are free and open to the public unless otherwise indicated. Many can be heard or seen live through each agency's website.
Friends of A1A Scenic & Historic Coastal Byway committee meet at 2 p.m. at the Coastal Policy Center in Marineland. The agenda is here.
Road Closure Note: The northbound lane of S. Old Kings Road from Town Center Boulevard going north approximately 2.5 miles will have a moving lane closure starting Monday, July 27. The lane closure will be from 7 a.m. to 5 p.m. weekdays and will continue for approximately three weeks. A flagman will direct traffic.

Palm Coast Council Member Bill McGuire Wants End to City Funding of School Deputy: McGuire is supporting of a pay increase for the city's share of deputies, which will increase the city's policing cost by 3.7 percent next year. But he wants the school board to pick up the cost of the school deputy the city is subsidizing. Other council members don't like the idea.
17-Year-Old Shot on Lewisdale Lane in Palm Coast Amid Murky Circumstances: the man, who may be 18, was taken in critical condition to Shands hospital in Jacksonville. He was shot twice. Police say there had been what appears to be an arranged meeting between victim and shooter, and others. The shooter fled. No arrests have been made.
Who should pay for the city's work done on overgrown lawns? Palm Coast sent out some 500 letters to homeowners this summer telling them they owed money for yard work the city did for them, uninvited. Some residents have complained to a city council member "as well as posting complaints on Swip-Swap and sending letters to the Palm Coast Observer," The Observer's Brian McMillan reports, "saying that they have received a letter in error: They didn't own the property when the city did the yard cleanup, and they didn't even know there had been a problem in the past."
The Palm Coast Observer won first place for General Excellence from the Florida Press Association–for the second year running–making it the best weekly paper in the state, in its category. But the Observer is not too excellent these days: it's requiring readers to answer some god-awful surveys before getting to the story itself, and we don;t have time for surveys, so you'll have to go through the hoops. (Note to Brian McMillan: please end the insanity.)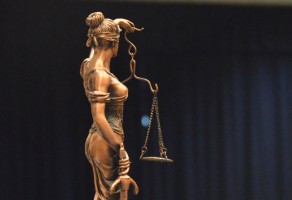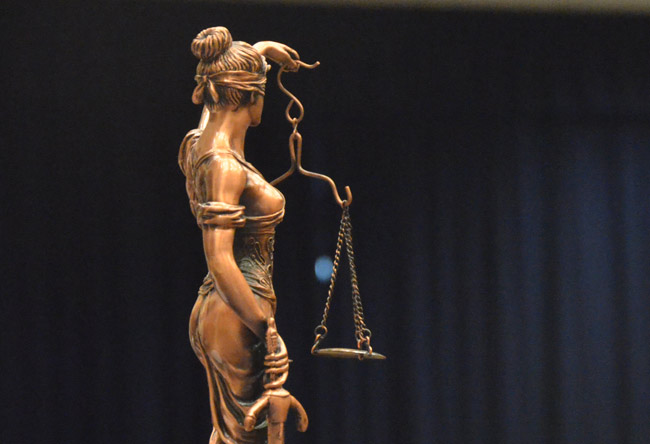 Circuit Judge J. David Walsh holds pre-trial hearings starting at 9 a.m. in Courtroom 401, and continuing at 1:30 p.m. Circuit Judge Michael Orfinger hears foreclosure cases in non-jury trials in Courtroom 301 starting at noon, then various hearings in the afternoon.
A Foreclosure sale is scheduled for 11 a.m. in the civil department lobby of the courthouse.

Note: Most proceedings below can be followed live on the Florida Channel.

Cabinet prep: Aides to Gov. Rick Scott, Attorney General Pam Bondi, Agriculture Commissioner Adam Putnam and state Chief Financial Officer Jeff Atwater meet in advance of an Aug. 5 Cabinet meeting. (9 a.m.)
The Florida State Child Abuse Death Review Committee meets as it seeks ways to reduce child-abuse deaths. (9 a.m., Embassy Suites USF, 3705 Spectrum Blvd., Tampa.)
The Florida Veterans' Hall of Fame Council will hold a conference call to review and certify an earlier vote on the hall of fame's class of 2015. (10:30 a.m. Call-in number: 1-888-670-3525. Code: 3244965172 #)
The Revenue Estimating Conference will analyze ad valorem, or property, taxes. (1:30 p.m.)
–Compiled by the News Service of Florida and FlaglerLive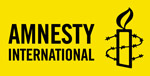 Amnesty International releases a report that says there's "strong evidence" Israel carried out war crimes during the 50-day Gaza war in the summer of 2014.
The federal Highway Trust Fund is again on its last dimes. The House is scheduled to pass an extension today, but only for three months.
The National Barbie Doll Collectors Convention begins today and runs through Sunday in Washington, D.C.
The sequel to National Lampoon's Vacation opens today, with Chevy Chase along for the ride.

Flagler County Announces Fall 2015 Citizens Academy: Flagler County is now accepting applications for the Fall 2015 Citizens Academy. Classes will be held on Thursday evenings from 5:00 to 8:00 p.m. beginning September 10 for nine weeks, ending November 5. The program is free to all Flagler County residents and space is limited, so all interested residents are encouraged to apply now. The Flagler County Citizens Academy is held twice annually to introduce residents to the operations and services performed by Flagler County government. Each weekly session features a presentation by different departments or branches of the county government, including the Board of County Commissioners, constitutional officers, and administrative departments.  The class includes a highly engaging and educational mock county commission meeting with participants taking on the roles of Commissioners, County Administrator, and as concerned citizens. For more information, go to flaglercounty.org/academy.

Salvation Army Flagler Office Open House: The Salvation Army invites the public to their open house on Friday, July 31, from 10:00 a.m. – 2:00 p.m. at 703 East Moody Blvd., Suite 3, Bunnell (inside the Flagler County Free Clinic building.) Learn about the Salvation Army and their services, meet their social services team, tour their new office location and enjoy a beverage and snack. For more information, call Lisa Cancel, program coordinator, at (386)437-0029.
Children's Home Society of Florida Collecting Backpacks and School Supplies: As back-to-school season approaches, Children's Home Society of Florida is collecting backpacks and school supplies for more than 200 of Volusia, Putnam and Flagler counties' most vulnerable children.Donations are being accepted until August 12 at Children's Home Society of Florida 2400 Ridgewood Ave.,  South Daytona. For additional information or to arrange a drop-off/pick-up, please contact Eric Watson at [email protected] or (386) 290-9764.
Realty Executives NE Florida Announces New Office In Flagler Beach: Realty Executives Oceanside office, located at 2561 Moody Blvd. in Flagler Beach, is now open. "We are very pleased that Donna and her office have accepted our invitation to join the Realty Executives International network," states Bruce Vinnick, Regional Developer of NE Florida. "The alignment with Realty Executives will allow the brokerage to join a growing list of Realty Executives brokerages in Florida," he added. Previously, this location served as the RE/MAX Oceanside office, owned and operated by Donna Tofal since 2010. Donna will remain an agent with Realty Executives and continue her many successful roles within the community. "Realty Executives Oceanside is poised to expand its success through its affiliation with Realty Executives," says Bruce Vinnick. "I believe strongly in education and technology and in providing the support that our sales associates/agents need to best serve their clients and achieve personal goals." To learn more about Realty Executives Oceanside. visit www.RealtyExecutivesOceanside.com or contact Bruce Vinnick, (386) 503-0612.

Orange County schools monitor students' social media posts: "Orange County Public Schools has started monitoring students' and teachers' social media posts with a new software program called "Snaptrends." It allows the school district to search thousands of posts on sites like Twitter and Instagram to hunt for keywords that might indicate trouble. School officials said the goal is to flag potential dangers, including cyberbullying, suicide and crime. […] "My privacy issues aren't with the fact that they're just out there looking at it, because frankly with social media it's not private. But what are they going to do with the information they look at? That's what we're concerned about," said Cindy Hamilton, co-founder of Opt Out Orlando. The issue of social media monitoring was not on Tuesday night's school board agenda, but Hamilton planned to bring it up during a public hearing on the school district's new police force." From WESH 2 News.
Jon Stewart's secret White House visits: "Jon Stewart slipped unnoticed into the White House in the midst of the October 2011 budget fight, summoned to an Oval Office coffee with President Barack Obama that he jokingly told his escort felt like being called into the principal's office. In February 2014, Obama again requested Stewart make the trip from Manhattan to the White House, this time for a midmorning visit hours before the president would go before television cameras to warn Russia that "there will be costs" if it made any further military intervention in Ukraine. To engage privately with the president in his inner sanctum at two sensitive moments — previously unreported meetings that are listed in the White House visitor logs and confirmed to POLITICO by three former Obama aides — speaks volumes about Stewart and his reach, which goes well beyond the million or so viewers who tune in to "The Daily Show" on most weeknights. […] Looking back on Stewart's 16-year run, which ends with a final show next Thursday, Democratic and Republican officials, including many of the lawmakers and administration aides he's routinely skewered, said in interviews there are plenty of identifiable marks where Stewart has made a difference." From Politico.
What I Learned at the Weed Dispensary: "I met Robin and many others like her at a California medical marijuana clinic where I was doing research for a book. She was one of almost a dozen patients seeking recommendation letters that would let them buy marijuana at designated dispensaries. I asked how marijuana helped her. "I can't live without it," she told me. […] "I'm in control[.]" As a palliative care physician, every day I see firsthand the suffering my patients have experienced, and the lengths to which they've gone to manage their symptoms and control their lives. They stockpile medications in case their pain increases. And some buy illegal drugs on the street because their physicians won't prescribe opioids. So is it any wonder that people like Robin with serious illnesses want to take matters into their own hands? Yet it seems that many of my physician colleagues haven't considered the possibility that patients are turning to medical marijuana because the health care system has failed them. In general, their reaction to medical marijuana has been one of detached amusement, tinged with avuncular concern. […] Giving patients more control doesn't mean handing over a blank prescription pad. Patients can gain more control — safely — if they understand a drug's effects and duration, and if they have some leeway in when and how to use it. For instance, when I prescribe as-needed pain medication, I'll give my patients permission to figure out for themselves how much to take and when. These suggestions aren't difficult, or expensive. Nor are they only for patients like Robin, or for physicians like me who care for seriously ill patients near the end of life. They're changes that any clinic could start making today. The medical marijuana industry has learned these lessons well, and our more mainstream health care system needs to catch up." From The Times.

Palm Coast Construction and Development Progress Reports:
The following is an update of ongoing construction and development projects in Palm Coast, through July 24:
Palm Coast Parkway Six-Laning is 84 percent done: Widening on the north side of the parkway 90% complete; remaining sections of the 1st lift of asphalt paving completed this week. Landscape irrigation work continues. Signage installation is complete. Milling and Resurfacing of Roadway to begin Sunday Night. All new water mains have passed bacteriological testing and application for acceptance has been sent to Florida Department of Environmental Protection.
Royal Palms Parkway Improvements: 100 percent done. Punch list items concluded.
Holland Park, 24 percent done: Installation of new underground sanitary, stormwater piping
and structures continues.
Palm Coast City Hall at Town Center, 76 percent done: Installation of drywall on interior walls, mechanical duct work & VAV damper installation, electrical conduit rough-in and fire sprinkler piping are all 98% complete. Painting of interior and exterior walls continues. Floor tile in bathrooms continues. Early Power Inspection complete and approved, anticipating FPL to set meter this week. See ongoing images of construction here.
Colechester Drive Bridge, 25 percent done: Contractor and City staff met and discussed the directional drill plan. The directional HDPE pipe was fused and drilling has started. Demolition on the east side seawall and sidewalk continues. preparations are underway to move a utility water main.
County's I-95 Interchange Matanzas Woods Reclaim Water, 25 percent done: Contractor has installed approximately 1,000 ft. of reclaim water main total installed 5,000 ft. to date.
Palm Harbor Parkway Roadway Extension, 6 percent done: Contractor working on submittals and coordinating utility work with FPL & ATT.
Island Walk Shopping Center Phase 1, 90 percent done: An 8″ insert a valve was installed on the water main behind the north west corner of the old Bealls store to isolated water main and adjust where storm water conflicts with the 8″ water main location.
Shops at Pine Lakes Convenience Store, 90 percent done: The Pump Station panel has been set and is ready for startup testing.
Walmart Addition, 30 percent done: A new Grease Interceptor has been installed replacing the old one outside the new building addition.
Old Kings Road Utilities Work, 85 percent done: Pressure testing of new water main has passed.

Road and Interstate Construction: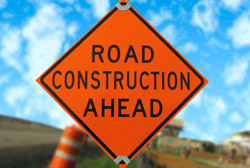 Palm Coast:
Lane closures to begin July 27 on South Old Kings Road in Palm Coast: The northbound lane of S. Old Kings Road from Town Center Boulevard going north approximately 2.5 miles will have a moving lane closure starting Monday, July 27. The lane closure will be from 7 a.m. to 5 p.m. weekdays and will continue for approximately three weeks. A flagman will direct traffic. This lane closure is needed to allow a City contractor to clear the right-of-way along the roadway in preparation for an upcoming wastewater system project.
Lane closure for Palm Coast Parkway beginning July 22: Beginning at 8 p.m. Wednesday, July 22, and running through 7 a.m. Friday, July 24, motorists and other travelers should expect a lane closure along eastbound Palm Coast Parkway beginning at Old Kings Road to the CVS Pharmacy. One eastbound lane will remain open. The lane closure is required in order for the contractor to install a mainline water pipe across Palm Coast Parkway.
Lane closure planned for Palm Coast Parkway July 26 through August 7: Beginning Sunday, July 26, motorists and other travelers should expect a lane closure along Palm Coast Parkway between Florida Park Drive to just west of Cypress Point Parkway. The lane closure will occur in two phases. From 7 p.m. Sunday, July 26 through 7 a.m. Friday, July 31 one eastbound lane will be closed, and one eastbound lane will remain open. From 7 p.m. Sunday, August 2 through 7 a.m. Friday, August 7 one westbound lane will be closed and one westbound lane will remain open. Motorists are encouraged to watch for flaggers and work zone signs. The lane closures are required in order for the contractor to perform milling and paving operations. Weather conditions and other unforeseen circumstances could alter work schedules.
Matanzas Woods Parkway closed: Matanzas Woods Parkway is closed until early August for construction of the Interstate 95 interchange. The portion of Matanzas Woods Parkway that spans I-95 will be reconstructed to accommodate four single-lane ramps for on and off access to the interstate. Other improvements include the widening of the interstate to accommodate new acceleration and deceleration lanes, wet detention ponds adjacent to the roadway, sidewalks, lighting, overhead signs and landscaping. Project details are available and regularly updated at http://www.matanzas95interchange.com. The detour map is available here.
Palm Coast Parkway between Cypress Point Parkway and Florida Park Drive. IMPACTS: Lane shifts and closures will occur and this may cause traffic congestion on this already busy roadway. Most construction work will occur between 9 p.m. and 7 a.m. though weather and unforeseen issues may adjust the schedules. This project will be complete by December 2015.
Flagler County Road 302 is Closed to all but local traffic as repaving began on June 7 and the roadway will be closed to all but local traffic. Others will be required to detour around County Road 302 using State Road 100. The roadway will be closed for 90 days, or until early September.
Palm Coast's Colechester Lane bridge to be closed July 7 through Sept. 4:  A detour will be established taking travelers over the Colorado Drive bridge instead. Signs will be posted directing motorists to the Colorado Drive bridge. The City of Palm Coast strives for safe construction zones. The City asks for the cooperation and patience of residents as this important bridge improvement project is completed. For more information, contact Palm Coast Customer Service at 386-986-2360.
Volusia: I-4 Widening from SR 44 to east of I-95, Monday and Friday, 7:00 a.m. – 5:00 p.m., Eastbound/Westbound shoulder closing. Sunday through Thursday, Eastbound and Westbound lane closures as needed from 8 p.m. to 6 a.m. Thursday, 9:00 p.m. – 5:30 a.m. EB road closure between Canal St./SR 44 and I-95 with detour at US 92 exit ramp.Motorists should be aware of traffic shifts near Canal St./SR 44.
County Road 304 Project Map and Description

Click on the links for more details:
Nominate Your Veteran of the Year: Flagler County government is taking nominations from Aug. 1 through Sept. 30 for the veteran of the year. Nominations must be mailed in to the county. Click here for details.
Back to School Immunization, required by schools, available at the Flagler County Health Department from August 10 through August 21, Monday through Friday from 8 a.m. to 11 a.m. and 1 p.m. to 3 p.m. on a walk-in basis. For further information, please call: 386-437-7350 ext. 2224.
All Summer: Free Breakfast and Lunch for All Flagler County Children Through Seamless Summer Freeding
All Summer: Flagler Sheriff's Police Athletic League (P.A.L.) Offers Free Summer Activities for Youth .
July 27: The River to Sea Transportation Planning Organization Meets in Palm Coast from 5-7 p.m. to receive public input on the 2040 Long Range Transportation Plan. The meeting will be held at Palm Coast's Hilton Garden Inn, 55 Town Center Blvd. Specifically, the River to Sea TPO is holding the public meeting to solicit input on the draft Cost Feasible Project List.For more information, contact Pamela Blankenship at

[email protected]

or 386-226-0422 ext. 20416, or visit http://www.r2cmobility2040.com.
August 6: Fund-raiser for the Casey-Dixon family who suffered a house fire in May in the LL-section, from 5 p.m. to 9 p.m., Dinner at Sonny's Bar-B-Q in Palm Coast: portion of the proceeds made that night will be donated to the family.
August 15-16: Softball tournament fund-raiser for the Casey-Dixon family who suffered a house fire in May in the LL-section. Games will begin at 8 a.m. at the Flagler Fairgrounds Softball Field.
Saturday, Aug. 15: Daytona Beach's 3rd Annual Community Unity Festival, from 9 a.m. – 10 p.m. This free event, which will include activities for all ages, will be held at Daisy Stocking Park, 555 Mary McLeod Bethune Blvd. in Daytona Beach.

Comment of the Day (From the Comment Section):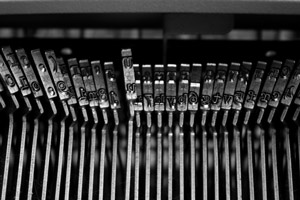 Knightwatch, in "Barack Obama Stands Up to the Warmongers": Our president has just given conservative warmongers a valuable lesson in true statemanship. He helped unite key international powers behind a diplomatic solution to a problem that has vexed virtually the entire world for more than a decade, and has ensured that Iran will not have the materials to build nuclear weapons that would threaten us, or its neighbors, for at least 10-15 years. I shudder to think of what may have happened with a no-nothing Republican like Walker, Bush, Rubio or worse, The Donald, in the White House. I'm thinking righteous far right-wing bluster and military threats based on false presumptions, followed by an ill-fated invasion that would turn the Middle East into one very large anti-American battleground for a generation. Think Bush 2's wars cost lives? Try invading Iran. On an even darker note, the unprecedented, disgusting and inflammatory statements by Republican candidates on the Iran accord should be roundly condemmed by all Americans. Not only are they insulting to a sitting president, they undermine U.S. diplomacy worldwide. These people are unfit to stand in the same room as President Obama much less be trusted to sit in his chair as leader of the free world. Oh yeah … screw Netanyahu. Despite what Republicans think, neither he nor Israel determines what's best for America." Reply to Knightwatch here.

Cultural Coda:
Django Reinhardt and Stephane Grappelli: Minor Swing