Today: thunderstorms, high of 95, low 76 Details here.
Today's fire danger is moderate. Flagler County's Drought Index is at 401.
The weather in Saint-Jean-de-Maurienne, France: high 81, low 68. Details.
Today's document from the National Archives.
The OED's Word of the Day: omniferous, adj..
The Live Community Calendar
Today's jail bookings.
Today's Briefing: Quick Links

Note: all government meetings noticed below are free and open to the public unless otherwise indicated. Many can be heard or seen live through each agency's website.

The Flagler Beach City Commission meets at 5:30 p.m. at city hall. Commissioners will set the city's proposed property tax rate for next year. City Commissioner Steve Settle is contesting an appraisal report relating to a nearly 3-acre property the commission agreed to negotiate for and possibly buy. The property is en enclave in the larger golf course the city bought last year. The city is hoping to acquire the whole course and turn it over to a private company to revive and run as a golf range and course. But the matter has been fraught with obstacles. The commission will also consider filing a challenge with the state against the county's land use change that enables Sea Ray Boats to build a large parking lot. Flagler Beach opposes the parking lot as proposed. The commission will also consider entering into an agreement with Flagler County Emergency Management that ill enable Flagler Beach residents to apply for grants that would help them retrofit their homes to meet wind-resistance standards. The full agenda and background material is here.

Palm Coast's Beautification and Environmental Advisory Committee meets at 5 p.m. at the city offices' main conference room, City Marketplace. The committee will review comments regarding the proposed "Healing of the Wounded" monument at Heroes Parek, a monument that would be dedicated to veterans who have committed suicide and suffered from PTSD. The committee will also review beautification award applications.
The Bunnell Area Council holds a business and biscuits breakfast featuring Bunnell Chief Tom Foster and City Manager Larry Williams, at the State Street Diner in Bunnell. Cost is $20 at the door. (7:45 a.m.)
Upcoming: Visit historic and interesting Flagler County sites with Bill Ryan as your guide on Tuesday, July 28. The bus leaves at 10 a.m. from the Holden House, 204 East Moody Boulevard, Bunnell, and returns at 2:30 p.m. The cost is $15 per person which does not include lunch at Bull Creek Fish Camp. To make reservations or for information call 386-439-5003.

School District Likely to Close Belle Terre Swim and Racquet to the Public in September: The Flagler County School Board, which runs the facility, is recommending closing it to the public as early as September because it's been losing money for years, increasingly so: this year's $137,000 loss is double the January projection. The district has been negotiating with the Volusia Flagler YMCA to take over the facility and run it as a YMCA, with membership access, much as the YMCA operated in Flagler when it occupied space for almost a decade at Florida Hospital Flagler until 2011. But those negotiations have been dragging.
Two more complaints filed against county officials: County attorney Al Hadeed is the subject of a complaint filed with the Florida bar, and Commissioner Nate McLaughlin is the subject of a complaint filed with the Florida Commission on Ethics, the News-Journal reports. "The complaints represent the second wave filed against Hadeed and a county commissioner in recent weeks. Hadeed announced during a July 6 commission meeting that he and Commissioner Barbara Revels were named in reports filed with the state ethics commission last month," the paper reports. (Story paywall-protected.)
Flagler-Palm Coast Score Most "Fantastic" Month of Home Sales Since Recession: Home sale prices are up, the number of home sales and pending sales are up, cash sales are down, and the monthly supply of homes is down: almost any way you look at it, the June figures for Flagler County's real estate market look stronger when compared to last year, with more closed sales—247—in June than in any month since the Great Recession , though the last four months have each been close to that figure.
The Observer's Shanna Fortier says farewell after five years: "The Observer gave me a shot, straight out of college, and I am so blessed to have been able to grow as a journalist and as a person, alongside the company as it grew," she writes in her last column. ""But this paper has been more than a job for me. The Observer is one of my families. It is a bittersweet goodbye, as I am so excited for the adventure ahead of me, but getting a little teary-eyed thinking about my departure."
Despite the rainfall, Volusia and Flagler counties are parched: "News 13's weather experts say the area needs more than just scattered showers to rise above normal rain levels to bring some parts of Florida out of drought or near drought conditions," News 13 reports.

Judges have a scaled back schedule today, with County Judge Melissa Moore Stens making no court appearance, Judge J. David Walsh holding drug court at 9:30 a.m. in Courtroom 401, and Judge Michael Orfinger hearing injunctions at noon and 4:30 p.m. in Courtroom 101.
The Florida Supreme Court releases opinions at 11 a.m.

Note: Most proceedings below can be followed live on the Florida Channel.

The Florida Transportation Commission meets to discuss an annual transportation-authority oversight report. It also is expected to receive responses from transportation authorities throughout the state. (8:30 a.m.)
The State Board of Education meets to consider issues such as performance funding for the Florida College System. (9 a.m., Tampa Airport Marriott, 4200 George J. Bean Parkway, Tampa.)
The Commission on Healthcare and Hospital Funding, formed by Gov. Rick Scott, meets. (9 a.m., Miami Dade College, Medical Campus, 950 N.W. 20th St., Miami.)
The University of Central Florida trustees hold a series of committee meetings and a full board meeting. Among the expected topics is an update on plans for a downtown Orlando campus.
–Compiled by the News Service of Florida and FlaglerLive

President Obama is off to Kenya, land of his father's birth, and where many of his relatives live.
Defense Secretary Ashton B. Carter makes an unannounced visit to Iraq.
New York State orders a wage increase to $15 an hour for fast-food workers.
Tour de France: The tour is in the Apls again, with a 186.5-km stage betweeb Gap and Saint-Jean-de-Maurienne. The live feed here.

Police, Fire and Emergency Notes: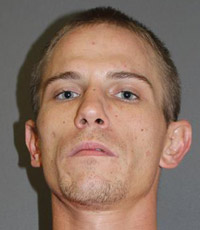 Joseph Daugherty, 29, of Daytona Beach Shores, was convicted on July 22 of hit-and-run after a death, following a trial by jury. A Volusia County Jury took over 2 hours to deliberate in the case. Daugherty faces a maximum possible penalty of 30 years in a state prison facility at a sentencing hearing tentatively set for October 29, 2015. Evidence at trial showed that Daugherty and the Victim, Joshua Krodel, with Daugherty inside his vehicle and Krodel running alongside. The vehicle quickly sped up leading to Krodel falling hitting his head on the pavement. Krodel would die from his injuries. Daugherty fled the scene. Assistant State Attorneys Megan Upchurch and Tammy Jaques prosecuted the case. Seventh Circuit Chief Judge Terence R. Perkins presided over the case and will pronounce sentence on October 29, 2015. See the arrest report.
Beat the Heat: Flagler County Emergency offers the following advice during the current heat wave:
NEVER LEAVE CHILDREN OR PETS IN A PARKED CAR: The temperature can raise to 135 degrees in less than ten minutes, which can cause death to children or pets. If you see a child or pet left unattended in a parked car, you should call 9-1-1 and alert authorities.
SLOW DOWN: Strenuous activities should be reduced, eliminated, or rescheduled to the coolest time of the day. Individuals at risk should stay in the coolest available place, not necessarily indoors.
DRESS FOR SUMMER: Lightweight, light-colored clothing reflects heat and sunlight, and helps your body maintain normal temperatures.
DRINK PLENTY OF WATER: Your body needs water to keep cool. Drink plenty of fluids even if you don't feel thirsty.
DON'T DRINK ALCOHOLIC BEVERAGES [actually, there's no evidence that drinking during a heat wave is any more or less dangerous than drinking at Christmas. The more pertinent advice is advice that works year-round: drink moderately, and don;t think beer replaces water as your best source of hydration.]
DON'T TAKE SALT TABLETS UNLESS SPECIFIED BY A PHYSICIAN: Persons on salt restrictive diets should consult a physician before increasing their salt intake.

Bull Creek Restaurant one year anniversary celebration: This weekend, the Bull Creek Restaurant invites the public to its 1 year Anniversary Customer Appreciation bash at the Bull Creek County Campground and Park. The restaurant featuring a lakefront view setting, offers items such as a low country boil, seafood, burgers and beer and wine.  The partnership between Joe Rizzo, Matt Crews, and Chris Zwirn and the County highlights another successful public-private partnership benefiting everyone in the community. Two other similar restaurant partnerships on county-owned property– Highjackers at the County Airport and Captain's BBQ at Bing's Landing have also had incredible success.  "These three restaurants represent a return on capital investment for the county and continue to surpass initial expectations, what a win-win," said Flagler County Chairman Frank Meeker. The 1 Year Anniversary of the Bull Creek Fish Camp Restaurant scheduled for this Saturday, July 25th will include live bands, DJs, and a morning fishing tournament for children among other festivities.  Restaurant owner and operator Joe Rizzo is excited about inviting the community to join them in the celebration this weekend. "Being involved in the community, particularly on the westside of the County has been a blessing for us and we cannot thank the county and community enough for their support," Rizzo said.
Coastal Cloud Acquires Marketing 2 Go as New Client: Coastal Cloud announced they have acquired Marketing 2 Go as a new client. "Our clients are scattered throughout the U.S. so we are always excited when we are able to serve a local business," said Tim Hale, Managing Partner with Coastal Cloud. "Marketing 2 Go will utilize our services for their new Salesforce.com implementation," he added. Marketing 2 Go will utilize Salesforce to organize and track customer data, projects, and opportunities. Salesforce's Chatter, a collaboration software solution, will also allow the Marketing 2 Go team to connect, collaborate, share files, data, and expertise, all in real-time. Coastal Cloud customizes Salesforce.com's software to fit their clients' needs. They work with their customers to understand what types of business challenges they're trying to solve and find solutions. They then customize the software and migrate their old system data. They train their employees on how to use the new system. All of their employees are technology consultants. "We recently celebrated five years in business and needed a platform like Salesforce.com to keep our client's tasks organized and continue to provide the personalized support that our clients are accustomed to," said Cindy Dalecki, owner of Marketing 2 Go. "The Coastal Cloud team's support has been fantastic in getting Marketing 2 Go's team up and running." Coastal Cloud is located at 1 Hammock Beach Pkwy in Palm Coast, FL. They can be reached at 800-237-9574 or online at http://coastalcloud.us or https://www.facebook.com/CoastalCloud.US.
Local CPA Firm Affiliates with Long-Time Practitioner: Local CPA Firm, Keyes, Stange & Wooten CPA Firm, LLC, announces the affiliation of William D. (Bill) Harper with their firm, effective July 1, 2015. "Bill is a respected long-time CPA with more than 30 years of experience in the Volusia/Flagler area and we look forward to welcoming Bill and his valued clients to our firm," said Gerald P. (Jerry) Keyes, Managing Member of Keyes, Stange & Wooten CPA Firm, LLC.  "We have known Bill and worked with him over the years and value his expertise. We look forward to collaborating with him to provide enhanced services for all our clients." Keyes, Stange & Wooten CPA Firm, LLC is located in Daytona Beach at 1825 Business Park Blvd., Suite E and in Palm Coast in the Westpointe Plaza at 391 Palm Coast Parkway SW Suite 3.  For more information, Keyes, Stange & Wooten CPA Firm, LLC can be reached at 386.446.1743, 386.255.9878 or 386.253.1980, or online at http://www.kswcpafirm.com.
Flagler County hosts defensive driving course for staff: As part of an ongoing effort to provide award winning driver safety performance, this week Flagler County's Safety Committee hosted defensive driving instructions for county staff.  The course instructor, Michael Groves, a professional commercial traffic safety trainer, was invited to teach nine classes, over three days, on safety habits of defensive driving. "These good driving habits are for life – on the job and in your personal vehicle," says Groves.  The course is intended to reinforce good habits when operating county vehicles. The instruction material covered by Groves included pre-inspection of vehicles and vehicle maintenance, post-driving inspection, vehicle reference points, following distances, seat-belt safety, road conditions, and weather related factors. The course also focused on debunking myths of impaired driving and addressed the dangers of distracted driving – a leading cause of accidents and fatalities in the State. "The Flagler County Safety Committee feels that annual defensive driver training increases the likelihood that employees will operate their vehicles safely and reduces the possibilities of road incidents," says Community Services Director Joe Mayer.

Donald Trump threatens GOP with third-party run: "Even if he isn't the Republican nominee for 2016, don't count on Donald Trump to go quietly. If the Republican National Committee does not treat him fairly during the primary season, he says, the chances he will run as a third-party candidate will "absolutely" increase. "The RNC has not been supportive. They were always supportive when I was a contributor. I was their fair-haired boy," he told The Hill in an interview published Thursday morning. "The RNC has been, I think, very foolish." Trump has led several recent national polls among Republican voters, though a recent Quinnipiac University survey this week showed him with severely negative approval ratings in the swing states of Colorado, Iowa and Virginia." From Politico
Another Day, Another Sickening New Video of Police Brutality: "A disturbing video taken in New York City shows police punching and beating a man who greeted the officers with his hands up. The July 7 video, obtained and published by the New York Daily News, shows Thomas Jennings standing at the counter of a convenience store, raising his hands in surrender. A police officer approaches with a baton in his right hand and starts pushing him in the chest with his left. Jennings begins to back up with his hands in the air, when a second officer rushes in and starts punching Jennings in the head. The two officers then begin to handcuff Jennings' hands behind his back. After cuffing Jennings, one officer hits him in the back with the baton and uses his elbow to drive Jennings' face into the counter." From Mother Jones. Watch:
Bill Cosby's own words provide scandalous details of his hidden life: "He wanted to dine in his dressing room with young fashion models. But not just any girls. He had a specific type in mind. They should be from out-of-town and "financially not doing well," Bill Cosby told Sue Charney, a New York modeling agency owner. Not making it big yet, but full of potential. "It's a very, very good meal, probably better than anything they've had the time that they're in New York," Cosby boasts during a lengthy decade-old deposition in a lawsuit filed against him by a woman who had accused him of drugging and sexually assaulting her. Getting to eat with Bill Cosby at the New York studio where "The Cosby Show" was being filmed would be like "a present" for the models, he says, a treat that would help Charney keep them as clients. One of the women who attended those dinners in the late 1980s, an aspiring teenage actress named Jennifer Thompson, would later accuse Cosby of pressuring her to have sex with him at his New York home, even after he'd assured her parents that he'd help her adjust to life in the city. Cosby, under questioning during the deposition, admitted to having sexual contact but said it was consensual." From the Washington Post. Listen to Bill Cosby tell children not to do drugs:

Palm Coast Construction and Development Progress Reports:
The following is an update of ongoing construction and development projects in Palm Coast, through July 17:
The Palm Coast Arts Foundation took out a development order for its 7,420 square-foot pavilion at Town Center, for a performance stage to be constructed on a portion of Lot 19 on the south side of Central Avenue, just west of the intersection with Town Center Boulevard. This initial phase will consist of the stage only and associated landscaping: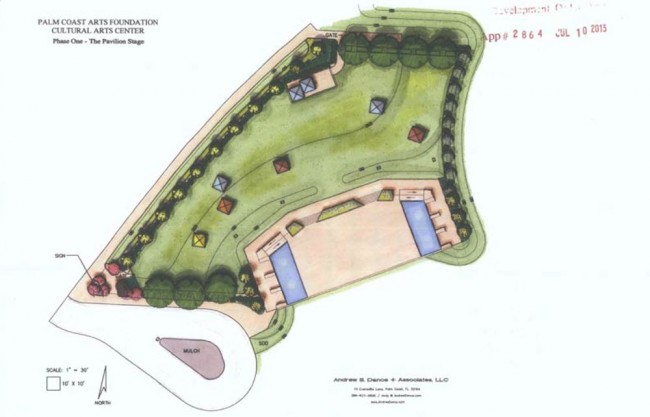 Development orders were issued for the construction plans for Hidden Lakes Phase I Sections 2A and 2B: Section 2A is proposed for 89 single family residential lots and Section 2B is proposed for 59 single family residential lots. Hidden Lakes Subdivision is located on the east side of Old Kings Road, south of Palm Coast Parkway and north of Town Center Boulevard and the Lehigh Canal.
Palm Coast Superwash Special Exception Development Order: Superwash was granted a Special Exception by the Palm Coast Planning Board for an automated carwash facility on 2.2 acres at 110 Cypress Point Parkway. Proposed site improvements include the development of an automated carwash with "flexservices." The project includes a well-designed and integrated accessory detail area, automated payment stations, offices, and a customer waiting room. A canopy will extend from the customer waiting room toward the front of the proposed building.
Daily's Convenience Store (Shell Gas Station) Building Addition Development Order: A 200 square foot restroom building addition to the
existing 4,392 square foot Daily's store located on a 1.03 acre parcel at the northeast corner of Palm Coast Parkway and Boulder Rock Drive.
Palm Coast Parkway Six-Laning is 83 percent done: Widening on the north side of the parkway continues and some paving and concrete curbing was completed. Landscape irrigation work continues. Utility connection tie-ins continues. Signage installation has begun. Final grading being completed
in preparation to install the remaining pavement for the widening areas.
Royal Palms Parkway Improvements: Punch list items continue.
Holland Park, 23 percent done: Installation of storm water pipe continues.
Palm Coast City Hall at Town Center, 72 percent done: Installation of drywall on interior walls, mechanical duct work & VAV damper installation, electrical conduit rough-in and fire sprinkler piping are all 96% complete. Painting of exterior wall continues. Paving of parking area completed. Floor tile in bathrooms has begun. See ongoing images of construction here.
Colechester at College Waterway Bridge Rehabilitation Construction, 65 percent done: Contractor and City staff met and discussed the directional drill plan. The directional HDPE pipe was fused and drilling has started. Demolition on the east side seawall and sidewalk continues. preparations are underway to move a utility water main.
County's I-95 Interchange Matanzas Woods Reclaim Water, 25 percent done: Contractor has installed approximately 1,000 ft. of reclaim water main total installed 5,000 ft. to date.
Palm Harbor Parkway Roadway Extension, 6 percent done: Contractor working on submittals and coordinating utility work with FPL & ATT.
Island Walk Shopping Center Phase 1, 90 percent done: A manhole was installed in front of the Island Doctors building. A 6″ fire line with backflow preventer was installed behind building on west end of project.
Shops at Pine Lakes Convenience Store, 88 percent done: Pressure testing of the water and sewer installations has passed.
Walmart Addition, 30 percent done: A new Grease Interceptor has been installed replacing the old one outside the new building addition.
Old Kings Road Utilities Work, 85 percent done: Pressure testing of new water main has passed.

Road and Interstate Construction: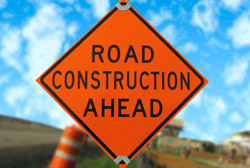 Palm Coast:
Lane closure planned for Palm Coast Parkway beginning July 22: Beginning at 8 p.m. Wednesday, July 22, and running through 7 a.m. Friday, July 24, motorists and other travelers should expect a lane closure along eastbound Palm Coast Parkway beginning at Old Kings Road to the CVS Pharmacy. One eastbound lane will remain open. The lane closure is required in order for the contractor to install a mainline water pipe across Palm Coast Parkway.
Lane closures planned for Palm Coast Parkway work July 20 – July 24: On Monday, July 20, through Friday, July 24, between the hours of 9 a.m. and 5 p.m., motorists and other travelers should expect eastbound lane closures along Palm Coast Parkway between Cypress Point Parkway and the I-95 bridge.Two lanes will remain open eastbound. From 9 p.m. Tuesday, July 21 until 7 a.m. Wednesday, July 22, motorists should expect heavy delays. Eastbound traffic will be reduced to one lane on the I-95 bridge. These lane closures are required for street light pole installations. A uniformed law enforcement officer will be on-site to direct traffic. Motorists are encouraged to watch for flaggers and work zone signs.
Matanzas Woods Parkway closed: Matanzas Woods Parkway is closed until early August for construction of the Interstate 95 interchange. The portion of Matanzas Woods Parkway that spans I-95 will be reconstructed to accommodate four single-lane ramps for on and off access to the interstate. Other improvements include the widening of the interstate to accommodate new acceleration and deceleration lanes, wet detention ponds adjacent to the roadway, sidewalks, lighting, overhead signs and landscaping. Project details are available and regularly updated at http://www.matanzas95interchange.com. The detour map is available here.
Palm Coast Parkway between Cypress Point Parkway and Florida Park Drive. IMPACTS: Lane shifts and closures will occur and this may cause traffic congestion on this already busy roadway. Most construction work will occur between 9 p.m. and 7 a.m. though weather and unforeseen issues may adjust the schedules. This project will be complete by December 2015.
Flagler County Road 302 is Closed to all but local traffic as repaving began on June 7 and the roadway will be closed to all but local traffic. Others will be required to detour around County Road 302 using State Road 100. The roadway will be closed for 90 days, or until early September.
Palm Coast's Colechester Lane bridge to be closed July 7 through Sept. 4:  A detour will be established taking travelers over the Colorado Drive bridge instead. Signs will be posted directing motorists to the Colorado Drive bridge. The City of Palm Coast strives for safe construction zones. The City asks for the cooperation and patience of residents as this important bridge improvement project is completed. For more information, contact Palm Coast Customer Service at 386-986-2360.
Volusia: I-4 Widening from SR 44 to east of I-95, Monday and Friday, 7:00 a.m. – 5:00 p.m., Eastbound/Westbound shoulder closing. Sunday through Thursday, Eastbound and Westbound lane closures as needed from 8 p.m. to 6 a.m. Thursday, 9:00 p.m. – 5:30 a.m. EB road closure between Canal St./SR 44 and I-95 with detour at US 92 exit ramp.Motorists should be aware of traffic shifts near Canal St./SR 44.
Central Florida Commuter Rail Commission's Customer Advisory Committee Meeting: A meeting of the Central Florida Commuter Rail Commission's Customer Advisory Committee is scheduled for 9 a.m. Friday, July 17, 2015 at LYNX Central Station, 455 N. Garland Avenue, Orlando, FL in the second-floor multi-purpose room. Public participation is solicited without regard to race, color, national origin, age, sex, religion, disability or family status. Persons who require special accommodations under the Americans with Disabilities Act or persons who require translation services (free of charge) should contact Ms. Jennifer Smith, FDOT District Five Title VI Coordinator, 719 S. Woodland Boulevard, DeLand, FL 32720, or by phone at 386-943-5367, or by email at [email protected]. Questions? Please contact Steve Olson at [email protected] or 386-943-5479.

Click on the links for more details:

Comment of the Day (From the Comment Section):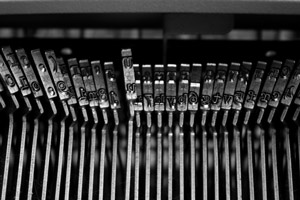 Rebecca, in "School District Likely to Close Belle Terre Swim and Racquet to the Public in September": "The Belle Terre Swim & Racquet Club is a beautiful facility, but the reason they don't have more membership is because the staff is SOOOO anti-kids! My family had a membership there about five-six years ago. On our second trip to the pool my daughter was made to sit out on the side of the pool because she was "rough housing." We were at the pool as a family and it was just myself, my husband and our daughter. My daughter was simply being a kid, jumping in off the side of the pool. When I questioned why she was being made to sit out the woman who ran the pool told me that she was making too much of a splash when she jumped in the water! Are you kidding me???? She said that my daughter was disturbing the older swimmers who were trying to swim laps. Isn't the reason for a swimming pool to have fun, splash around and get some exercise? My daughter was doing NOTHING wrong whatsoever and if we had been approached politely I would have spoken to my daughter myself and asked her to move down to the other end of the pool. She was given no warning of any kind and the woman was plain RUDE when speaking to her (instead of talking to my husband or I and letting us parent our OWN child!) Needless to say we went right to the office and got our membership dues refunded, NEVER going back there again. A swimming pool is a place where kids and families should be able to gather and have some fun fellowship. I understand that there is a need for the older patrons to have time to swim their laps, but maybe you should have considered having a set time for that sort of thing. If you were more kid and family friendly you may have attracted more people to your facility!!! I hate to say it, but I think the Belle Terre Swim & Racquet Club has dug their own grave and now they have to deal with losing this beautiful facility!!!!" Respond to Rebecca here.

Cultural Coda:
Beethoven's Symphony No 1 in C major, Op 21, conducted by Christian Thielemann: