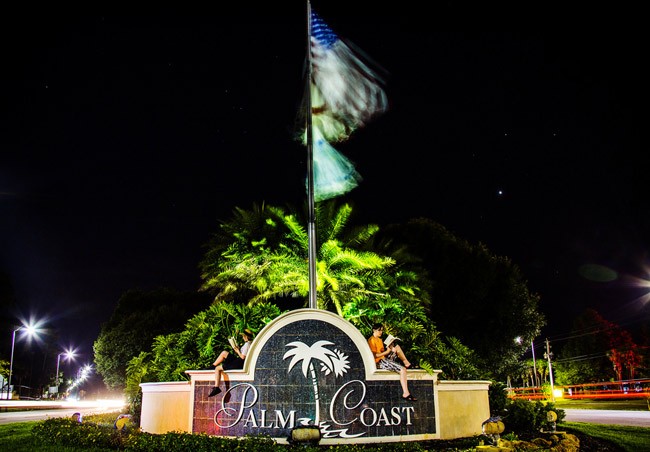 Today: thunderstorms, high of 89, low 74 Details here.
Today's fire danger is moderate. Flagler County's Drought Index is at 401.
The weather in Havana: high 86, low 72. Details.
Today's document from the National Archives.
The OED's Word of the Day: noology, n. .
The Live Community Calendar
Today's jail bookings.
Today's Briefing: Quick Links

Note: all government meetings noticed below are free and open to the public unless otherwise indicated. Many can be heard or seen live through each agency's website.

The Flagler County School Board meets at 5 p.m. in workshop to discuss the finances of the money-losing Belle Terre Swim and Racquet Club, which in 2014-15 had losses of $137,000. The 6 p.m. meeting will begin with a spotlight on Belle Terre Elementary School fifth-grade teacher and Flagler County Teacher of the Year Edward Wolff, who was awarded the Magic of Teaching Award and $1,000 at the 2016 Macy's Florida Department of Education Teacher of the Year award. The board is set to approve this coming year's annual contract with the sheriff's office for six deputies in the district's schools: The School Resource Deputies covering Indian Trails and Buddy Taylor Middle Schools will also cover Belle Terre and Wadsworth Elementary Schools and a Resource Officer will float between Bunnell, Old Kings and Rymfire Elementary Schools. The total cost of cost of $280,900 is almost identical to last year's, with $276,026 of that from a state Safe Schools grant and the remaining $4,874 from the district's General Fund. The board is also set to approve the latest changes to the district's dress-code and ID policy, which relaxes both. The new policy is here, with changes in red.

The Palm Coast City Council meets at 9 a.m. at the Palm Coast Community Center. The city is set to approve its proposed maximum property tax rate for the coming year. The rate would be set at $4.2450 per $1,000 in taxable value, what would equate to an average of a 4.7 percent increase for property owners. The council's second-reading approval of an ordinance that regulates (and relaxes) back and front-yard fences is on the agenda, as is a first-reading ordinance that would somewhat relax regulations controlling cell towers in parts of Palm Coast, in light of a cell tower company's request to put one up behind Heroes Park, on the grounds of a city plant.
The Bunnell Planning Board meets at 7 p.m. at Bunnell City Hall, 201 West Moody Boulevard, chambers meeting room. Two routine items on the agenda.
It's Food Truck Tuesday at Town Center: Food Truck Tuesdays is presented by the City of Palm Coast on the third Tuesday of every other month starting in March and ending in November. Held at Central Park in Town Center attendees will enjoy gourmet food served out of trucks from 5-8:00 p.m. The Food Truck event will feature a variety of food trucks – mobile kitchens, canteens and catering trucks that offer up appetizers, main dishes, side dishes and desserts. Foods to be featured change monthly but have included lobster rolls, Portuguese cuisine, fish and chips, regional American, Latin food, ice cream, barbecue and much more. Many menus are kid-friendly! Proceeds from each Food Truck Tuesday event benefits a local charity. See a list of vendors here.

County Commission Skips Discussion and Unanimously Approves Sea Ray Parking Plan: Less than a week after the Flagler County planning board reversed its earlier opposition and unanimously embraced Sea Ray Boats's plan to expand its footprint through a vast parking lot south of its property off Colbert Lane, the Flagler County Commission did likewise Monday night. Unlike previous public meetings on this and related issues, the public comment period was reduced to just a few supporters and a few opponents of the project, a concession to what one of the opponents, Roseanne Stocker, put in words: "Everyone in this room knows how you're going to vote today."
After Relaxing Dress Code, District Now Eases ID Policy for Middle and High School Students: When school reconvenes on Aug. 24 middle and high school students will only be required to show their ID on request from a school staffer. That means they'll have to carry their ID at all times, but it can be in their wallet, their pocket or anywhere else out of view until requested. For students in grades 7 and up, the school ID will be the equivalent of a driver's license, which no one wears but all drivers must have at the ready to show on request from police.
Sheriff's new jail and HQ on time despite glitches: The new HQ in downtown Bunnell is set to be completed by August and the jail is reaching its midway point, the News-Journal reports. "The new inmate facility, a $17.9-million project, will include 12 cell blocks and 272 beds on land just west of the existing detention center. Reports indicate the first phase of the jail expansion will be substantially done by February 2016, when inmates are expected to be relocated to the new cell blocks." (Story paywall-protected.)
Days After Girlfriend Pleads With Judge to Let Him Bond Out, He Is Re-Arrested For Battering Her and Abusing Their Child: Daniel Garcia had been at the county jail until early July when his girlfriend and the mother of his 16-month-old son wrote a letter to Circuit Judge J. David Walsh, pleading with him to either reduce his bond or release Garcia on his own recognition, because his incarceration had left her and her son in dire straits. The following day, the judge granted the motion. Two days later Garcia was re-arrested.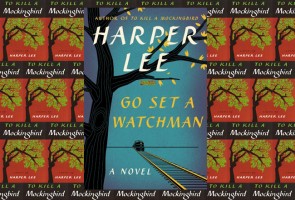 Live-Blogging Harper Lee's "Go Set a Watchman": On Sunday, FlaglerLive started a community project of live-blogging Harper Lee's "new" novel, with 10 of Flagler County and Palm Coast's most interesting voices participating. Sunday's installment featured chapter 1. Read the 10 contributors' results, and join in.
Charlie Crist may be running again: "Crist said Monday he will run for Congress if, as expected, he is included in a newly redrawn district that would be friendly to Democrats. "If the new congressional map includes my home, I intend on running to serve the people again," said Crist, a St. Petersburg Democrat who was elected governor in 2006 as a Republican but later switched parties.
Rick Scott's Job-Growth Puffery Masks Florida's Low-Wage Future: Two of three of those new jobs is a low-paying service-sector one. This mirrors years of Florida job growth in predominantly low-pay, no-benefits, dead-end jobs. It also reflects years of Team Scott focusing on tourism, travel and leisure industries as drivers of post-recession economic growth, writes Daniel Tilson.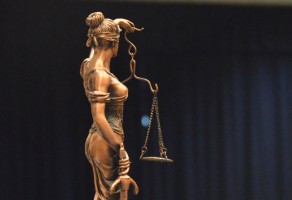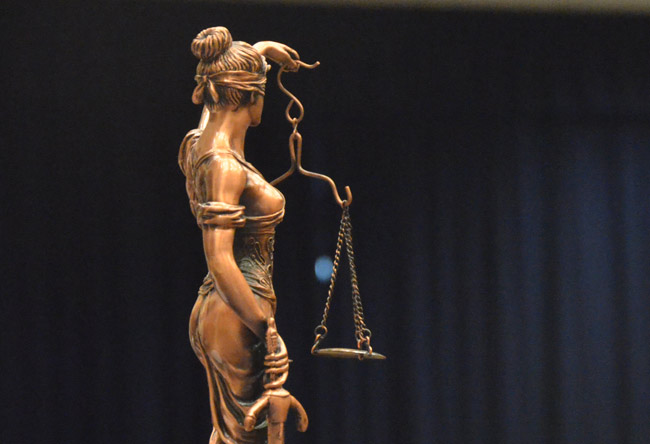 County Judge Melissa Moore Stens holds some 60 traffic court arraignments starting at 8:45 a.m. in Courtroom 401, followed by arraignments at 11 a.m. and 1:30 p.m. in Courtroom 101. Circuit Judge J. David Walsh hears a possible plea in a minor drug case at 9 a.m. in Courtroom 401.

Note: Most proceedings below can be followed live on the Florida Channel.

Medicaid: The Social Services Estimating Conference will analyze Medicaid caseloads and a formula for federal matching funds in the Medicaid program. (9 a.m.)
Duke Power Plant Deal: The Florida Public Service Commission meets and takes up a series of issues, including a proposal by Duke Energy Florida to purchase a power plant in Polk County. Duke is seeking to buy the Osprey Plant from the Calpine Construction Finance Co., a subsidiary of Calpine Corp. (9:30 a.m.)
School enrollment: The Education Estimating Conference will discuss public-school enrollment numbers. (1:30 p.m.)
–Compiled by the News Service of Florida and FlaglerLive

Obama v. Trump: President Obama addresses the Veterans of Foreign Wars National Convention in Pittsburgh, where he may take on Donald Trumps recent declaration that John McCain was no hero. "He's not a war hero," Trump had said. "He was a war hero because he was captured. I like people who weren't captured."
Ohio governor John R. Kasich becomes the 16th Republican presidential contender for 2016.
"Barbarian Days," a memoir of surfing and the search for the perfect wave, by William Finnegan, a staff writer for the New Yorker, is published today by Penguin Press.
Tour de France: Today is a rest day. The live feed here.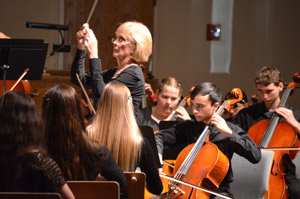 Palm Coast Arts Foundation Presents $1,500 Grant to Flagler Youth Orchestra: The grant will secure necessary funds to add instructor for growing number of students. The Flagler Youth Orchestra's mission is to provide quality string instruction and orchestral performance experience to the children of our community. They currently serve over 400 students of varying ages and skill levels. Enrollment at Flagler Youth Orchestra is free for any Flagler County resident, and they accept students of all skill levels. The Palm Coast Arts Foundation as part of their educational mission, shares their passion for giving children the gift of music, a gift we believe will carry with them for the rest of their lives. Sam Perkovich, President of the Foundation stated "PCAF is always supportive of the talents of our youth in the area and hope to someday provide much more financial support for their growth as musicians, actors, writers, media artists; whatever path they choose in supporting the arts. We are grateful to have trustees that fund these scholarships and grants allowing us to present them on behalf of the Foundation." Cheryl Tristam, Executive Director of the Youth Orchestra, said: "This very generous grant from the Palm Coast Arts Foundation will make it possible for us to better serve a good number of our students with specialized instruction this year. It is community support like this that fuels our drive to keep the program fresh, responsive to our students' needs and ever-improving. We are incredibly grateful for what has been the Foundation's continued direct support of programs that will feed into its own mission." PCAF looks forward to providing a venue for the young musicians once their stage has been constructed in Town Center and a more permanent space in the indoor Events Center as part of phased construction projects. Currently the Foundation is seeking funds to continue their fundraising efforts for the outdoor stage and the Raise the Roof campaign which will provide an extensive canopy over the large stage.
Fifth Straight Year: Chronicle of Higher Education Names Embry-Riddle a Great College to Work For: Embry-Riddle Aeronautical University was selected for the fifth year in a row as one of the "Great Colleges to Work For" by The Chronicle of Higher Education, the nation's most respected publication covering colleges and universities. The rankings are based on an institutional audit that captures demographics and workplace policies from each institution and a survey of employees on workforce practices. A total of 281 institutions participated in this year's survey – 185 four-year institutions and 96 two-year institutions – with 86 being named "Great Colleges to Work For." Additionally, Embry-Riddle was one of 84 schools named an Honor Roll institution for excellence in the categories of Compensation and Benefits; Facilities, Workspace and Security; Job Satisfaction; Professional/Career Development Programs; Respect and Appreciation; Tenure Clarity and Process; and Work/Life Balance. To administer the survey and analyze the results, The Chronicle worked with ModernThink LLC, a strategic human capital consulting firm. The full results/rankings are here. Embry-Riddle is consistently named a top employer in annual rankings by the Arizona Republic, CareerBuilder and the Orlando Sentinel. Embry-Riddle employs approximately 2,500 faculty, staff and administrators worldwide.
Ormond Beach-headquartered Emergency Communications Network, at 780 W. Granada Boulevard and North America's largest provider of emergency notification systems, has released ECN Launcher, a secure mobile application portal for authorized clients to initiate geographic and group-based critical communications from any Android or iOS device from any location. The app was designed by local mobile software developers working at ECN. ECN Launcher was created as a solution for the company's clients who work in emergency management, public safety and other risk related professions to initiate time-sensitive messages to select groups of individuals directly through their smartphone or tablet device. The app provides an easy to use, streamlined interface to walk the user through the notification process in seconds. "The user experience is one of the most important aspects of our technology. Our clients count on us to deliver a superior product that works without fail, a product that's also easy to use and a live support team to back them up when needed," said David DiGiacomo, ECN CEO/President. "We're confident we delivered on those elements and more with ECN Launcher." ECN has more than 140 clients in Florida, including the City of Ormond Beach and Flagler County.  ECN currently employs nearly 100 staff members at its Ormond Beach location, with close to a dozen full time personnel located at an additional office in Bloomington, Minn.

Jeb Bush Is Meaner Than He Looks: "Like father, like son—or perhaps it's the apple doesn't fall far from the tree. Whatever cliché you prefer, one of the useful things about dynasties is that patterns emerge over time. With the Clintons, for instance, we know to pay attention to every modifying word and each verb tense they use (the meaning of "is" and such). The whole truth usually has to be dragged out of them—or discovered independently. Similarly, an examination of the Bush family legacy in campaigning makes clear that Jeb Bush's "Mr. Nice Guy" routine isn't likely to last all that long. Most presidential candidates have a streak of ruthlessness in them—even the nice guys. Make that especially the nice guys. They're mild-mannered and courteous in public, so someone else has to do the dirty work of winning for them. Jeb Bush will prove this again. It's an easy prediction that he'll follow his brother and father in bushwhacking any opponent standing between him and the presidency. With the Bushes, do not take too seriously their assertions of personal sweetness." From Politico.
Experimental robot shows signs of self-awareness: "Selmer Bringsjord, a professor of computer science and cognitive science at Rensselaer Polytechnic Institute in Troy, N.Y., recently led an experiment with three programmable NAO Robots in hopes of showing that these humanoid machines can be self-aware. This was, in part, in response to an open challenge leveled by Luciano Floridi, a noted professor of philosophy at the University of Oxford. […] In Bringsjord's experiment, all three robots had the ability to speak, but two were programmed to keep silent. The researchers told the robots that two of them had received a "dumbing pill" that left them mute, and then asked the trio to figure out which of them could speak. One robot stood to say that it did not know the answer, but then heard its own voice and amended its statement. "Sorry, I know now," said the NAO Robot. "I was able to prove that I was not given a dumbing pill." The ability to analyze situations and teach one's self new behavior can be a great accomplishment for humans." From the Christian Science Monitor. Watch:
Is Polygamy Next? "NOW that the dust is settling from the Supreme Court's decision in Obergefell v. Hodges, which recognized a right to same-sex marriage, there are new questions. In particular, could the decision presage a constitutional right to plural marriage? If there is no magic power in opposite sexes when it comes to marriage, is there any magic power in the number two? Chief Justice John G. Roberts Jr.'s dissent in Obergefell raised this very question, intending to show how radical the majority's decision could become. But the issue was hard to discuss candidly while same-sex marriage was still pending, because both sides knew that association with plural marriage, a more unpopular cause, could have stymied progress for gay rights. (Opponents of same-sex marriage had reasons to emphasize the association, while supporters had reasons to play it down.) With same-sex marriage on the books, we can now ask whether polyamorous relationships should be next. There is a very good argument that they should. Justice Anthony M. Kennedy's majority opinion in Obergefell did not focus primarily on the issue of sexual orientation. Instead, its main focus was on a "fundamental right to marry" — a right that he said could not be limited to rigid historical definitions or left to the legislative process. That right was about autonomy and fulfillment, about child rearing and the social order. By those lights, groups of adults who have profound polyamorous attachments and wish to build families and join the community have a strong claim to a right to marry." William Baude in The Times.

Palm Coast Construction and Development Progress Reports:
The following is an update of ongoing construction and development projects in Palm Coast, through July 17:
The Palm Coast Arts Foundation took out a development order for its 7,420 square-foot pavilion at Town Center, for a performance stage to be constructed on a portion of Lot 19 on the south side of Central Avenue, just west of the intersection with Town Center Boulevard. This initial phase will consist of the stage only and associated landscaping: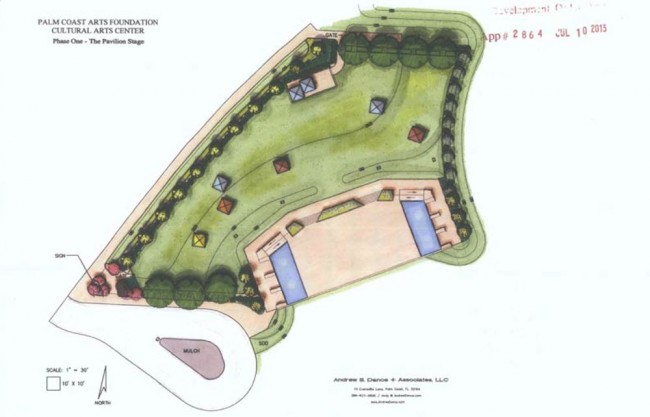 Development orders were issued for the construction plans for Hidden Lakes Phase I Sections 2A and 2B: Section 2A is proposed for 89 single family residential lots and Section 2B is proposed for 59 single family residential lots. Hidden Lakes Subdivision is located on the east side of Old Kings Road, south of Palm Coast Parkway and north of Town Center Boulevard and the Lehigh Canal.
Palm Coast Superwash Special Exception Development Order: Superwash was granted a Special Exception by the Palm Coast Planning Board for an automated carwash facility on 2.2 acres at 110 Cypress Point Parkway. Proposed site improvements include the development of an automated carwash with "flexservices." The project includes a well-designed and integrated accessory detail area, automated payment stations, offices, and a customer waiting room. A canopy will extend from the customer waiting room toward the front of the proposed building.
Daily's Convenience Store (Shell Gas Station) Building Addition Development Order: A 200 square foot restroom building addition to the
existing 4,392 square foot Daily's store located on a 1.03 acre parcel at the northeast corner of Palm Coast Parkway and Boulder Rock Drive.
Palm Coast Parkway Six-Laning is 83 percent done: Widening on the north side of the parkway continues and some paving and concrete curbing was completed. Landscape irrigation work continues. Utility connection tie-ins continues. Signage installation has begun. Final grading being completed
in preparation to install the remaining pavement for the widening areas.
Royal Palms Parkway Improvements: Punch list items continue.
Holland Park, 23 percent done: Installation of storm water pipe continues.
Palm Coast City Hall at Town Center, 72 percent done: Installation of drywall on interior walls, mechanical duct work & VAV damper installation, electrical conduit rough-in and fire sprinkler piping are all 96% complete. Painting of exterior wall continues. Paving of parking area completed. Floor tile in bathrooms has begun. See ongoing images of construction here.
Colechester at College Waterway Bridge Rehabilitation Construction, 65 percent done: Contractor and City staff met and discussed the directional drill plan. The directional HDPE pipe was fused and drilling has started. Demolition on the east side seawall and sidewalk continues. preparations are underway to move a utility water main.
County's I-95 Interchange Matanzas Woods Reclaim Water, 25 percent done: Contractor has installed approximately 1,000 ft. of reclaim water main total installed 5,000 ft. to date.
Palm Harbor Parkway Roadway Extension, 6 percent done: Contractor working on submittals and coordinating utility work with FPL & ATT.
Island Walk Shopping Center Phase 1, 90 percent done: A manhole was installed in front of the Island Doctors building. A 6″ fire line with backflow preventer was installed behind building on west end of project.
Shops at Pine Lakes Convenience Store, 88 percent done: Pressure testing of the water and sewer installations has passed.
Walmart Addition, 30 percent done: A new Grease Interceptor has been installed replacing the old one outside the new building addition.
Old Kings Road Utilities Work, 85 percent done: Pressure testing of new water main has passed.

Road and Interstate Construction: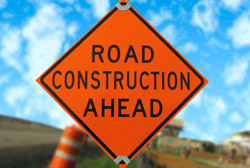 Palm Coast:
Lane closure planned for Palm Coast Parkway beginning July 22: Beginning at 8 p.m. Wednesday, July 22, and running through 7 a.m. Friday, July 24, motorists and other travelers should expect a lane closure along eastbound Palm Coast Parkway beginning at Old Kings Road to the CVS Pharmacy. One eastbound lane will remain open. The lane closure is required in order for the contractor to install a mainline water pipe across Palm Coast Parkway.
Lane closures planned for Palm Coast Parkway work July 20 – July 24: On Monday, July 20, through Friday, July 24, between the hours of 9 a.m. and 5 p.m., motorists and other travelers should expect eastbound lane closures along Palm Coast Parkway between Cypress Point Parkway and the I-95 bridge.Two lanes will remain open eastbound. From 9 p.m. Tuesday, July 21 until 7 a.m. Wednesday, July 22, motorists should expect heavy delays. Eastbound traffic will be reduced to one lane on the I-95 bridge. These lane closures are required for street light pole installations. A uniformed law enforcement officer will be on-site to direct traffic. Motorists are encouraged to watch for flaggers and work zone signs.
Matanzas Woods Parkway closed: Matanzas Woods Parkway is closed until early August for construction of the Interstate 95 interchange. The portion of Matanzas Woods Parkway that spans I-95 will be reconstructed to accommodate four single-lane ramps for on and off access to the interstate. Other improvements include the widening of the interstate to accommodate new acceleration and deceleration lanes, wet detention ponds adjacent to the roadway, sidewalks, lighting, overhead signs and landscaping. Project details are available and regularly updated at http://www.matanzas95interchange.com. The detour map is available here.
Palm Coast Parkway between Cypress Point Parkway and Florida Park Drive. IMPACTS: Lane shifts and closures will occur and this may cause traffic congestion on this already busy roadway. Most construction work will occur between 9 p.m. and 7 a.m. though weather and unforeseen issues may adjust the schedules. This project will be complete by December 2015.
Flagler County Road 302 is Closed to all but local traffic as repaving began on June 7 and the roadway will be closed to all but local traffic. Others will be required to detour around County Road 302 using State Road 100. The roadway will be closed for 90 days, or until early September.
Palm Coast's Colechester Lane bridge to be closed July 7 through Sept. 4:  A detour will be established taking travelers over the Colorado Drive bridge instead. Signs will be posted directing motorists to the Colorado Drive bridge. The City of Palm Coast strives for safe construction zones. The City asks for the cooperation and patience of residents as this important bridge improvement project is completed. For more information, contact Palm Coast Customer Service at 386-986-2360.
Volusia: I-4 Widening from SR 44 to east of I-95, Monday and Friday, 7:00 a.m. – 5:00 p.m., Eastbound/Westbound shoulder closing. Sunday through Thursday, Eastbound and Westbound lane closures as needed from 8 p.m. to 6 a.m. Thursday, 9:00 p.m. – 5:30 a.m. EB road closure between Canal St./SR 44 and I-95 with detour at US 92 exit ramp.Motorists should be aware of traffic shifts near Canal St./SR 44.
Central Florida Commuter Rail Commission's Customer Advisory Committee Meeting: A meeting of the Central Florida Commuter Rail Commission's Customer Advisory Committee is scheduled for 9 a.m. Friday, July 17, 2015 at LYNX Central Station, 455 N. Garland Avenue, Orlando, FL in the second-floor multi-purpose room. Public participation is solicited without regard to race, color, national origin, age, sex, religion, disability or family status. Persons who require special accommodations under the Americans with Disabilities Act or persons who require translation services (free of charge) should contact Ms. Jennifer Smith, FDOT District Five Title VI Coordinator, 719 S. Woodland Boulevard, DeLand, FL 32720, or by phone at 386-943-5367, or by email at [email protected]. Questions? Please contact Steve Olson at [email protected] or 386-943-5479.
County Road 304 Project Map and Description

Click on the links for more details:
Back to School Immunization, required by schools, available at the Flagler County Health Department from August 10 through August 21, Monday through Friday from 8 a.m. to 11 a.m. and 1 p.m. to 3 p.m. on a walk-in basis. For further information, please call: 386-437-7350 ext. 2224.
All Summer: Free Breakfast and Lunch for All Flagler County Children Through Seamless Summer Freeding
All Summer: Flagler Sheriff's Police Athletic League (P.A.L.) Offers Free Summer Activities for Youth .
July 22: Emmanuel's Closet Fund-Raising Dinner and Fashion Show, from 6 to 9 p.m. at the Italian American Club at 45 Old Kings Road N. in Palm Coast. Includes dinner, dessert, raffles, a silent auction, dancing, photos and other activities.
July 23: Pastor Charles Silano will be recognized as Outstanding Community Leader at the Northeast Florida Community Action Agency, a local nonprofit, in a luncheon at noon at the Hyatt Regency Jacksonville Riverfront.
July 27: The River to Sea Transportation Planning Organization Meets in Palm Coast from 5-7 p.m. to receive public input on the 2040 Long Range Transportation Plan. The meeting will be held at Palm Coast's Hilton Garden Inn, 55 Town Center Blvd. Specifically, the River to Sea TPO is holding the public meeting to solicit input on the draft Cost Feasible Project List. For more information, contact Pamela Blankenship at

[email protected]

or 386-226-0422 ext. 20416, or visit http://www.r2cmobility2040.com.

Comment of the Day (From the Comment Section):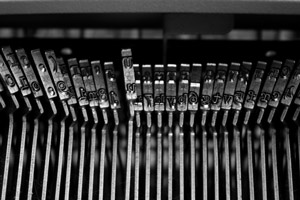 Dr Art, in "Affordable Care Act Becoming Less Affordable as Florida Insurers Prepare Big Rate Hikes": I, too, am a business owner and have had to struggle with finding health insurance that is affordable, and, as comprehensive as possible to cover as much as possible for both my employees and my family. There were years that I and my family had no coverage, nor could afford such for employees. At a certain point I literally had to lay people off to have the funds to get coverage for others. Yes, people see themselves as islands detached from the rest of the mainland, say they want nothing to do with, or have no similarities to the mainland until they, too, find that they, or a dear one is in need and they don't have the resources themselves to fix it. As someone in the healthcare field, I can tell you that statistically it is impossible for anyone to not suffer the effects of a moderate to major health malady whether it be to themselves, to a family member, friend, co-worker, or somebody in our "inner circle". Shame on them for not thinking of them for tomorrow's sake, if not realizing what they may be struggling, or maybe traumatized by today." Reply to Dr. Art here.

Cultural Coda:
Pablo Neruda's First Reading in the U.S., June 11, 1966 at 92nd Street Y.