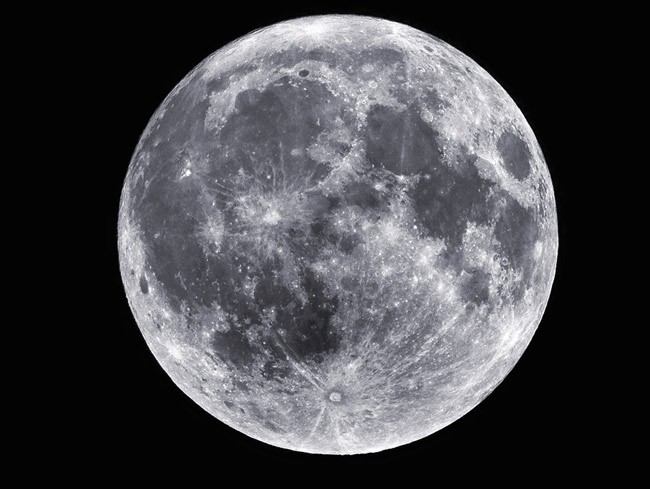 Today's weather: high of 91, low of 72. Details here.
Today's fire danger is Low. Flagler County's Drought Index is at 397.
The weather in Taiping, Malaysia: high 91, low 76. Details.
The OED's Word of the Day: notaphily, n..
The Live Community Calendar
Today's jail bookings.
Today's Briefing: Quick Links

Note: all government meetings noticed below are free and open to the public unless otherwise indicated.
Palm Coast's Code Enforcement Board meets at 9 a.m. at the Palm Coast Community Center.
Ribbon-cutting at Ver-E-Safe Solution, 3 Industry Dr. Suite #7, Palm Coast, 4 p.m.
Full-moon beach stroll at Gamble Rogers Recreation Area: Join a Ranger for this educational full moon beach stroll! All ages welcome, minors must be accompanied by an adult. The program will leave from the beachside pavilion. Visitors will learn about fun and interesting moon myths, facts and the effects of the moon on the tidal ecosystem while enjoying the spectacular rise of the full moon. Please bring water and dress for the weather. Bring a camera for beautiful photo opportunities. RSVP is required. Please visit www.Eventbrite.com to register online or RSVP by calling 386-517-2086. Registration will close after the maximum number has been reached. Multiple dates are listed for registration in the event the program closes due to capacity. This event is free with regular park entrance of $5 per carload of two to eight people, $4 for one person in a car and $2 per pedestrian or bicyclist to be paid the day of the event.
Flagler Beach Fireworks Scheduled for July 4, Palm Coast on July 3: See the full details.
Independence Weekend Closing Notes: All local government offices, including Flagler County, Palm Coast, the School Board, Bunnell and Flagler Beach will be closed Friday, July 3, in observance of Independence Day. So will the county courthouse. For your safety the Flagler Beach pier will be closed to the public at 6 p.m. on July 3rd and will reopen at 6 a.m. on July 5th, to accommodate the coast's fabulous fireworks show. If the fireworks are postponed due to inclement weather the pier will re-open at 6 a.m. on July 6.
Flagler Chamber Seeks Applicants for Leadership Flagler's 23rd Class. Click for details.

School board agrees to three-month patch for adults with disabilities program: The program is losing its $535,000 state allocation after House and Senate leaders furtively cut it in last-minute budget dealings during the special session at mid-month. The Legislature added $40 million for adult education in another pot, but so far it's unclear whether Flagler can use any of that money to pay for its two programs: Step Up and Community Inclusion, which tend to 87 clients with profound disabilities, who can do a certain level of work but usually cannot integrate into the regular work force. The programs have been around for years. They employ 11 people. They are popular, with a waiting list of 50. But as of Wednesday, they have no funding source. The district will front the money for three months (out of Flagler Technical Institute's separate pot) until a solution is found, possibly leading to the district asking Palm Coast and the county for help.
City Proposing Less Restrictive Cell-Tower Rules, But Council Demurs: The Palm Coast City Council was non-committal to a proposal by the city manager today to change land regulations in the city so that cell towers could more easily rise around town, and dead zones reduced. The proposal is being made ahead of a deal, not yet sealed, between the city and a cell tower company that would result in a 150-foot tower near Heroes Park, behind Palm Coast Parkway, co-located on land where Palm Coast's Water Plan No. 1 sits. But council members want to know more before moving too far ahead.
Flagler Sheriff Jim Manfre's request for a $2.3 million increase in his budget is reported by the News-Journal. You can read our June 8 story on the matter here, since the News-Journal's version is paywall-protected. The sheriff is looking to give employees a 5 percent raise, double the plan for county employees, and increase staffing at the new jail. Sheriff and county administration are not quite on the same page, and negotiations are continuing between the two sides in an attempt to bring down the number. The county commission must approve the increase. Manfre has said he won;t challenge the commission's decision.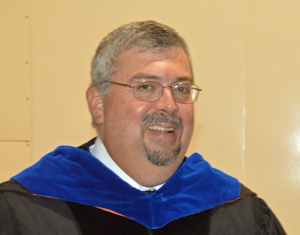 Matanzas Principal Chris Pryor and Buddy Taylor Middle School Principal Stephen Hinson say goodbye: In a pair of statements, the two principals ended their long careers in Flagler County schools with notes to the community or their staff. Pryor wrote on his Facebook page: "I said goodbye to Flagler County Schools today. I had 8 years here as a student and 22 years as an educator. My sisters, brother, niece, nephew and all three of my children are products of this school system and most of us turned out just fine! I can't say that I will miss everything about it, but it was a fine place to work and educate kids. I wish all of you who remain great success and ask God's Blessing on our children and educators. Farewell." Stephen Hinson, the long-time principal at Belle Terre Elementary before taking up the helm at Buddy Taylor Middle School, wrote his staff on June 23: "Orson Welles once wrote, 'If you want a happy ending, that depends, of course, on where you stop your story.' At this time I will be ending my story at BTMS and with the FCSB effective July 1st, in order to pursue other opportunities. It has been such a great experience serving as principal of BTMS for the last three years, as so many of you have allowed me to share in your students highlights and your personal accomplishments. I must admit that BTMS is a school like no other, and it has definitely provided me with a plethora of lessons learned. I wish you the best, and I hope the EAGLES will continue to SOAR to greater heights!! Thank you, Stephen."
Flagler Officials Caution Against Beached Debris From SpaceX Rocket Explosion: While it is highly unlikely any of the debris resulting from the explosion of the SpaceX's Falcon 9 rocket and Dragon capsule will reach Flagler County's coast, emergency officials are asking residents to steer clear of it and notify authorities.
Pen Meets Brush: Flagler artists collaborate: "Pen Meets Brush, presented by Salvo Art and The Inspired Mic, featured the prose of 10 writers read aloud while J.J. Graham painted his interpretations, combining the stories into one finished painting," the Observer's Shanna Fortier reports.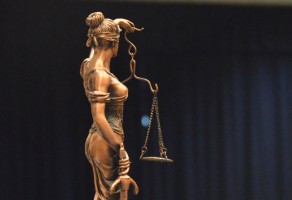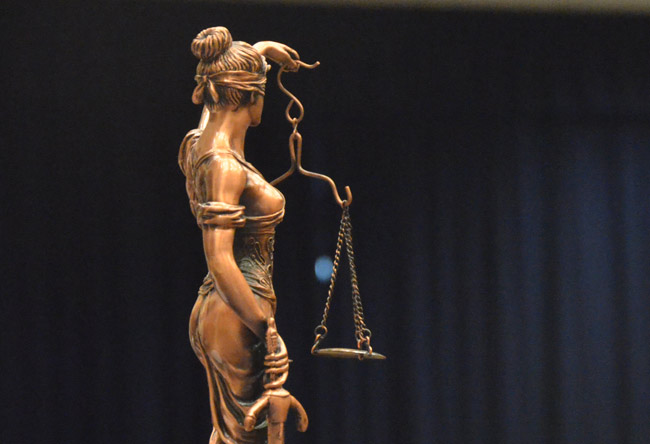 County Judge Melissa Moore Stens holds probation violation and show-cause hearings in the morning, pre-trails for more than 100 cases in the afternoon, Courtroom 404. Circuit Judge Michael Orfinger is in various hearings and motions, Courtroom 301. Judge Walsh does not have court sessions today.
A foreclosure sale is scheduled for 11 a.m. in the civil department lobby of the county courthouse.

Note: Most proceedings below can be followed live on the Florida Channel.

The state's 2015-16 fiscal year takes effect today. Lawmakers approved a $78.7 billion budget that included increased spending on public schools and funneled an additional $400 million to hospitals and other health-care providers. After $461 million in vetoes by Gov. Rick Scott, the budget totals about $78.2 billion. Also Wednesday, dozens of new laws will take effect.
The Commission on Healthcare and Hospital Funding, which was formed by Gov. Rick Scott, meets in Jacksonville (8 a.m., Jacksonville University, Davis College of Business, 2800 University Blvd. North, Jacksonville).

President Obama in a visit to Tennessee today touts the achievements of the Affordable Care Act and speaks of its future in the wake of the Supreme Court decision leaving it in place.
The White House fence gets a sharp upgrade, with spiked, impaling tops to be added today.
Women's World Cup: Japan, the defending champion, play England in the last semi-final, with the winner to play the United States Sunday. (7 p.m. FoxSports1).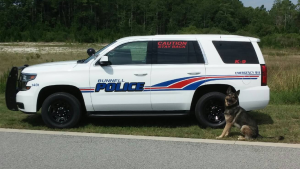 City of Bunnell Proud Owner of Two New Police Vehicles: The City of Bunnell Police Department has an aging fleet; most of the vehicles are beyond their economic life.  In August of 2014, the department applied for, and received, a vehicle grant through United States Department of Agriculture (USDA) Rural Development. The total project cost for two vehicles was $66,609.00. USDA's contribution was $36,635.00 (55%) and the City's share was $29,974.00 (45%).  On May 13th, 2015, the Police Department received their new 2015 Chevy Impala and on June 5th, we received our K-9 vehicle – a 2015 Chevy Tahoe.  In 2013, the Police Department received two 2012 Dodge Chargers from the same USDA grant. We are hoping we will be eligible again this 2015. For more details please contact City Manager Larry Williams 386-437-7500 or Police Chief Tom Foster 386-437-7508.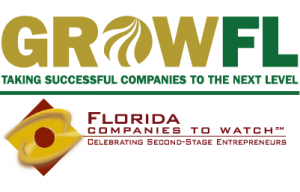 Coastal Cloud Among GrowFL's 2015 Florida Companies to Watch Finalists: Coastal Cloud was among the first round of 2015 Florida Companies to Watch finalists recently announced by GrowFL. The awards event – now in its fifth year – honors 50 select second-stage companies from throughout the state for developing valuable products and services, creating quality jobs, enriching communities, and broadening new industries throughout Florida. More than 500 companies were nominated for this year's award. The 101 finalists collectively represent $694 million in annual revenue and employ 3,280 full-time equivalent employees. "We are extremely proud to have been selected to be among GrowFL's list of 2015 Florida Companies to Watch finalists. We believe the Software as a Service (SaaS) technology revolution has disrupted the IT consulting model," says Tim Hale, Coastal Cloud Managing Partner and co-founder.  "SaaS implementations are not well suited for offshoring.  Time zone, communications, staff turnover and other issues associated with offshore IT significantly undermine the nimbleness which is the hallmark of SaaS implementations.  We are proving that a nimble, high-touch, deeply skilled US team at a reasonable price point can provide more value than offshore providers and expensive consultants in the large metro areas." The Florida Companies To Watch program consists of two rounds of selections. Finalists now advance to the second round, where they will be further evaluated based on their performance in the marketplace, innovative products, services or processes, philanthropy and empowered employees. "We applaud these first round finalists, all of which exhibit impressive strengths in entrepreneurial leadership, product innovation, social/community responsibility and competitive business practices," says Dr. Tom O'Neal, GrowFL Executive Director. Developed by the Edward Lowe Foundation, Florida Companies To Watch is a distinguished awards program specifically designed to seek out second-stage businesses from a wide range of industries representing all areas of the state, not just those in major metropolitan areas. In addition to evaluating past growth and projected success, applicant companies are judged according to their special strengths and impact in their markets, communities and within the state – thus deeming them "worth watching." The winners will be announced in late August. The 2015 honorees will be celebrated at the awards ceremony November 5th at the Hard Rock Live at Universal Resort. For more information visit growfl.com/flctw/about.
SACE Statement Regarding Utilities' Attack on Solar Choice in the Sunshine State: Legal briefs related to the proposed solar ballot amendment in Florida were filed today with the Florida Supreme Court. Southern Alliance for Clean Energy's executive director, Dr. Stephen A. Smith, issued this statement in response to today's filings: "The Southern Alliance for Clean Energy is disappointed but not surprised that monopolies utilities in the state of Florida are calling in favors as part of their well-orchestrated campaign against solar in the Sunshine State. The utilities are clearly cashing in on political contributions to Attorney General Pam Bondi; their political connections as board members of the Florida Chamber of Commerce; and their relationships with shill organizations like the National Black Chamber of Commerce, which dubiously claims to represent the interests of the African American community when, in fact, they are on the payroll of energy industry groups like Edison Electric Institute (EEI) and Exxon. The real question is, why do Florida's monopoly utilities oppose customer choice, energy innovation and clean solar power in the Sunshine State? It appears they are blinded by their financial interests and fail to see the larger public interests and their customers' desire for solar choice. Unfortunately, this is the root cause for the developing "David and Goliath" campaign against solar power in the Sunshine State." For more information and background on SACE's research about these opposition efforts, please see today's blog written by Susan Glickman, SACE's Florida director.
Owner is "Back in the Saddle" to Open Bar & Restaurant in Bunnell: Bunnell, FL – Tim Finnegan is pleased to announce the opening of Finnegan's Black Cloud Saloon in Bunnell next month. The bar and restaurant opening brings with it 25 jobs to Bunnell. "I didn't think that I would be a bar and restaurant owner again, but I couldn't pass up the opportunity," said Tim Finnegan. "On July 15th it will be 30 years ago that I opened my first bar in Flagler Beach.". Finnegan has signed a five-year lease with John Seible, the owner of the property. Finnegan said that the City of Bunnell has been bent over backwards to assist in the opening of the business. "We are so grateful to everyone at the City and can't thank them enough," said Finnegan. The bar and restaurant will offer a full menu and liquor bar, as well as live entertainment. They will offer Happy Hour Drink Specials Monday through Friday and themed days such as Old Timers Day, Ladies Night, and Thurs Night Line Dancing and Country Night. There will be six blackboard specials daily and just a sampling of their menu items and specials include; Prime Rib night, Fish, Shrimp, or Steak Taco night, Meatloaf night, Italian night, All You Can Eat Fish Fry night, Southern Specials such as fried green tomatoes, fried pickle spears, Santa Fe Mexican Eggrolls, 12 different style of wings – Boneless Wings, Traditional, Buffalo, Thai Chilly wings, Kicking Korean, Chipotle, Jamaican Jerk, Amazing Cajun, Eduardo's Pizza, Are You Berry Nut Salad, French Dip Sandwich with Prime Rib, Southern BLT with fried green tomatoes, NY Style Corn Beef Sandwich, Reuben Sandwich, 6 and 12 oz Rib Eye Steak Sandwich, Grouper Sandwiches, Finnegan's Grilled Cheese – deep fried and dipped in a sweet pancake batter, The Driving Miss Daisy Southern Burger, Fish and Chips with Cod Fish, Key Lime pie, NY Style Cheesecake, Deep Fried Twinkies and Deep Fried Oreos, and more. The grand opening and ribbon cutting are scheduled for July 10th. The invitation-only ribbon cutting starts at 5:30pm and they are open to the public at 7:30pm with entertainment by Traces of Gold. Beach 92.7FM will be broadcasting with a live remote from 6:30pm to 8:30pm. Local distiller Flagler Spirits, KIX Country 98.7, and Flagler Cigar Company will be co-sponsoring the grand opening celebration. A one-night reunion of Small Town Boys will be held on July 11th at 9:00pm, along with a live remote hosted by The Rock of Daytona's Frank Scott and Tracey Dillon on the 11th. Small Town Boys have performed at all of Tim Finnegan's restaurant and bar openings since Finnegan's Black Cloud Saloon is located at 2335 N. State St. in Bunnell. They are open Monday through Thursday 11:00am until 12:00am, Friday and Saturday 11:00am until 2:00am, and Sunday 11:00am until 12:00am. They can be reached via phone at 386-437-3173, or online at www.finnegansblackcloudsaloon.com, or https://www.facebook.com/finnegansblackcloud.
City of Bunnell now has Flag Disposal Drop-off Boxes: Did you know worn, faded, ripped, and tattered American Flags should be disposed of and replaced? Did you also know the proper way to dispose of a worn out flag is by an official flag burning ceremony? We realize citizens are not equipped for such a ceremony, so we're going to make it easy for you. The City of Bunnell now has two flag disposal boxes located at our Municipal Building at 201 W. Moody Blvd. One is in the main lobby where you pay your water bill and the other is in our Commission Chambers. So please feel free to drop any worn out flags in the boxes and we'll ensure they receive a proper disposal.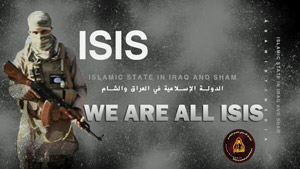 European Police Team to Take on IS Social Media Propaganda: "A Europe-wide police unit is to be set up next month with the aim of shutting down social media accounts used by key Islamic State (IS) militants to spread propaganda and recruit foreigners to their cause, Europol said on Monday. The small police team will scour the internet and try to take down accounts of IS ringleaders within hours of being detected, in a bid to dent a propaganda machine which is reckoned to send out about 100,000 tweets a day. […] Up to 5,000 people from Western Europe are thought to have traveled to Syria and Iraq, many to join Islamic State, causing widespread concern among European states that their citizens could return radicalized and ready to carry out attacks at home. […] European leaders have accused social networking providers such as Twitter and Facebook of not doing enough to deal with those spreading messages promoting violence. […] A report by U.S think-tank the Brookings Institution estimated in March there were at least 46,000 Twitter accounts supporting IS and possibly as many as 90,000." From The Times.
Why racists burn black churches: As flames engulfed Mount Zion African Methodist Episcopal Church, a predominantly African American congregation in the tiny town of Greeleyville, S.C., Tuesday night, social media lit up with expressions of sorrow, speculation and outrage. The fire was one of six at black churches in the past two weeks, and one of hundreds, possibly thousands, in the past two centuries.[…] Since at least 1822, when the first recorded burning of a black church occurred in South Carolina, church arson has been the default response of racists frustrated with progress — or even the faint specter of progress — on civil rights. More than even lynching, burning houses of worship remains a go-to weapon in hate groups' arsenal. […] Because black churches have always remained a symbol of hope in the darkness of American racism and a source of leadership, political and religious, in the African American community." From the Washington Post.
Overtime pay rule to boost 370,000 workers in Florida: The White House on Tuesday released state estimates projecting that 4.2 percent of Florida's workforce would be affected by the rule change, which is expected to take effect next year after a period of public comment. The president's executive action is aimed primarily at helping salaried managers and administrators who are saddled with long work hours but are not compensated with time-and-a-half overtime pay. "They are people who say, 'Oh, I'm a manager now,' but wake up one day and realize they are working 60 or 70 hours a week for $25,000 a year," said Christopher McCarty, director of the Bureau of Business and Economic Research at the University of Florida. "All that means is the restaurant [(or other employer] can make them work 60 hours a week for a salary. And then they realize, 'On an hourly basis, I'm not even making minimum wage.'" Some employer groups objected to the change, saying it artificially manipulates the marketplace." From the Orlando Sentinel.
Official "Glass Walls" Video by Paul McCartney, arguing for going vegetarian:

Palm Coast Construction and Development Progress Reports:
The following is an update of ongoing construction and development projects in Palm Coast, through June 24:
Palm Coast Parkway Six-Laning is 80 percent done: Widening on the north side of the parkway continues. Landscape irrigation work continues. Utility connection tie-ins has begun. Two day water samples were taken andbacteriological test have passed. The applications for clearance
will be sent to Florida Department of Environmental
Protection.
Royal Palms Parkway Improvements, 98 percent done: Contactor will be doing pressure testing.
Holland Park, 20 percent done: Installation of 8″ water main, installation of 24″ RCP storm water pipe has begun.
Palm Coast City Hall at Town Center, 60 percent done: Installation of drywall of interior walls, mechanical duct work installation, electrical conduit rough-in and fire sprinkler piping continues. Installation of exterior windows and exterior wall trim continues. Grading and layout for parking area continues and concrete sidewalks have been constructed. Painting of exterior walls continues. FPL transformer and pad have been installed. See ongoing images of construction here.
Colechester at College Waterway Bridge Rehabilitation Construction, 16 percent done: Inside bents and pilings have been painted. Sheet piles were delivered. Demolition on seawall has begun.
County's I-95 Interchange Matanzas Woods Reclaim Water, 20 percent done: A storm structure crossing the road was completed on the east
side of I-95. Fill dirt continues being hauled in to raise the overpass and ramp areas. The city's portion of the project is also 20 percent done.
Shops at Pine Lakes Convenience Store, 88 percent done: Work on parking and drive thru areas continues. Water meters have been installed.
Walmart Addition, 30 percent done: A new Grease Interceptor has been installed replacing the old one outside the new building addition.
Old Kings Road Utilities Work, 75 percent done:Utility Department Water Distribution crews have flushed the new water main. Contractor has set up for pressure testing. Utility Department Water Distribution crews have removed the old 8″ water main and preparing for extension of North Old Kings Road to Matanzas Parkway.

Road and Interstate Construction: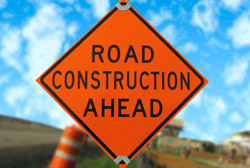 Palm Coast:
Lane closures planned for Palm Coast Parkway work June 29 thru July 2:  On Monday, June 29, and Tuesday, June 30, between 9 a.m. and 5 p.m., motorists and other travelers should expect eastbound lane closures along Palm Coast Parkway between Cypress Point Parkway and the I-95 bridge. Two lanes will remain open eastbound. On Wednesday, July 1, and Thursday, July 2, between 2:30 p.m. and 8:30 p.m., motorists should expect heavy delays. Eastbound traffic will be reduced to one lane on the I-95 bridge. These lane closures are required for street light pole installations. A uniformed law enforcement officer will be on-site to direct traffic. Motorists are encouraged to watch for flaggers and work zone signs.
Matanzas Woods Parkway closed: Matanzas Woods Parkway is closed until early August for construction of the Interstate 95 interchange. The portion of Matanzas Woods Parkway that spans I-95 will be reconstructed to accommodate four single-lane ramps for on and off access to the interstate. Other improvements include the widening of the interstate to accommodate new acceleration and deceleration lanes, wet detention ponds adjacent to the roadway, sidewalks, lighting, overhead signs and landscaping. Project details are available and regularly updated at http://www.matanzas95interchange.com. The detour map is available here.
Palm Coast Parkway between Cypress Point Parkway and Florida Park Drive. IMPACTS: Lane shifts and closures will occur and this may cause traffic congestion on this already busy roadway. Most construction work will occur between 9 p.m. and 7 a.m. though weather and unforeseen issues may adjust the schedules. This project will be complete by December 2015."
Flagler County Road 302 is Closed to all but local traffic as repaving began on June 7 and the roadway will be closed to all but local traffic. Others will be required to detour around County Road 302 using State Road 100. The roadway will be closed for 90 days, or until early September.
Palm Coast's Colechester Lane bridge to be closed July 7 through Sept. 4: Palm Coast – Motorists and other travelers are advised that the Colechester Lane bridge will be closed to all traffic from July 7 through Sept. 4 while the bridge is rebuilt. A detour will be established taking travelers over the Colorado Drive bridge instead. Signs will be posted directing motorists to the Colorado Drive bridge. The City of Palm Coast strives for safe construction zones. The City asks for the cooperation and patience of residents as this important bridge improvement project is completed. For more information, contact Palm Coast Customer Service at 386-986-2360.
Volusia: I-95 Southbound On-Ramp Closure for Reconstruction: Starting Thursday, June 25, the I-95 southbound on-ramp – accessed when going westbound on US 92 – will have a detour while closed for reconstruction. The detour will be 9:00 p.m. – 5:30 a.m. June 25 through July 2. This means the left merge, on-ramp to southbound I-95 from westbound US-92 is closed, and a temporary on-ramp will take its place. This is occurring as the existing I-95 southbound on-ramp is demolished and removed. A temporary signal for I-95 southbound access, has been put in place west of the I-95 and US 92 Interchange, near Skip's Boots and Motel 6. The detour put in place will be from Tomoka Farms Road to Bellevue Avenue to Williamson Boulevard. Businesses west of the I-95 and US 92 interchange, on the north side of US 92, will need to use their entrances along Tomoka Farms Road. Driveways along US 92 Westbound can be used for exit only. Businesses east of the I-95 and US 92 Interchange, on the north side of US 92, can use the intersection at Indigo Drive as both an entrance and an exit.
Volusia: I-4 Widening from SR 44 to east of I-95, Monday and Friday, 7:00 a.m. – 5:00 p.m., Eastbound/Westbound shoulder closing. Sunday through Thursday, Eastbound and Westbound lane closures as needed from 8 p.m. to 6 a.m. Thursday, 9:00 p.m. – 5:30 a.m. EB road closure between Canal St./SR 44 and I-95 with detour at US 92 exit ramp.Motorists should be aware of traffic shifts near Canal St./SR 44.

Click on the links for more details:

Comment of the Day (From the Comment Section):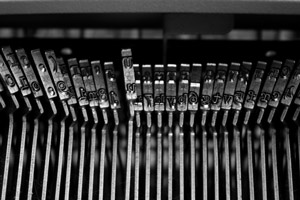 Anonymous, in "Supreme Court's Lethal Injection Ruling Clears Way For More Florida Executions, and Challenges": "I love it when good Christian people are so eager to make exceptions to their rules about "the sanctity of life", let alone cheering on the idea that we shouldn't care how prolonged and/or painful that process of execution may turn out to be. Their sensibilities, it turns out, are stunningly similar to the people they are proud to exterminate (in the name of justice.)" Reply to Anonymous here.

Cultural Coda:
Charles-Valentin Alkan – Etude Op. 39 No. 2 "En rythme molossique"