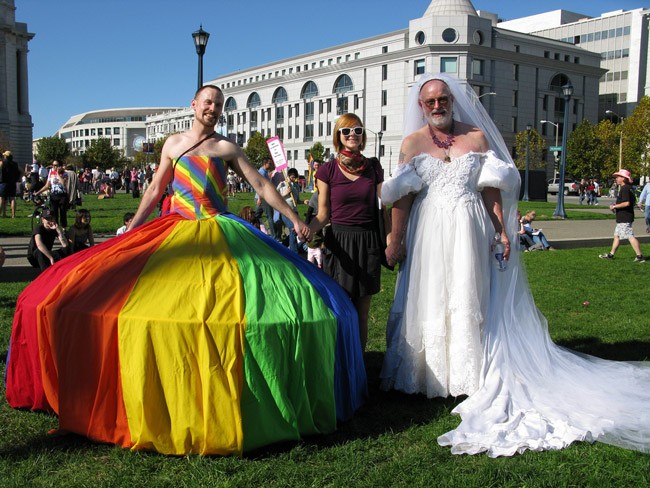 Today's weather: high of 89, low of 73. Details here.
Today's fire danger is Low. Flagler County's Drought Index is at 497.
The weather in Tartu, Estonia: high 99, low 83. Details.
The OED's Word of the Day: pie in the sky, n. and adj..
The Live Community Calendar
Today's jail bookings.
Today's Briefing: Quick Links

Note: all government meetings noticed below are free and open to the public unless otherwise indicated.
Friday: The Scenic A1A Pride meeting scheduled for today was cancelled.
Saturday: The Ham Radio operators of the Flagler Emergency Communications Association, licensed by the Federal Communications Commission, will establish a nationwide communications platform simulating emergency conditions for 24 hours beginning at 2 p.m. at the Flagler Beach Fire Department Headquarters, 320 South Flagler Avenue. The simulation is part of the American Radio Relay League's National Field Day, Tours of the operation and an opportunity to learn more about Ham Radio are available throughout the simulation period and are free to the public on a "drop by" basis, no advance arrangements are necessary, all are welcome.
Saturday: Category 5 perform at European Village: Category 5 is fronted by Flagler County Commissioner Nate McLaughlin on guitar & vocals along with longtime county residents Al Caruso and Vince Colletti (bass and drums, respectively). They are a Flagler County based rock band. The trio offers family-friendly classic rock covers from Jimmy Buffett, Billy Joel, The Monkeys, Bad Company, The Stray Cats, and more.
Saturday: Gamble Rogers State Park Jam Session: Jam out at Gamble Rogers Memorial State Recreation Area with the 2nd and 4th Saturdays Jam Sessions in the park. Musicians of all levels are encouraged to bring instruments and a chair to join the circle for a casual acoustic jam session. Instruments of all types are welcome but no power is available near the pavilions. Or just come listen to great music! Sessions are held at the Intracoastal day use side of the park.
Saturday and Sunday: Flag Football State Championship, hosted by the Florida Flag Football League, at Indian Trails Sports Complex, 8 a.m. to 6 p.m.
Saturday and Sunday: 2nd Annual Girls Lacrosse Invitational to Benefit One Love Foundation, Indian Trails Sports Complex, 9 a.m. to 5 p.m.
Flagler Chamber Seeks Applicants for Leadership Flagler's 23rd Class. Click for details.

The Boys & Girls Club of Volusia and Flagler Counties, "which provides after-school and summer programs for 1,600 youths a year, is facing an uncertain future after losing $200,000 in state funding. Some workers could lose jobs or some of their salary. The clubs' hours of operations could be reduced as much as four hours each day," CEO Joe Sullivan tells the News-Journal. (Paywall-protected.)
Phoenix Will Close as All But Handful of Students Sign Up for Wadsworth's New STEM Academy: Wadsworth Elementary is starting a new school-within-a-school that takes after the Phoenix model. It's heavily focused on technology, and even more focused on engineering—for fifth and sixth graders. Wednesday evening, Phoenix's fate was sealed. The school is no more, as more than two-thirds of Phoenix parents enrolled their children at Wadsworth's new academy.
Carver Center in Bunnell: News 13's Jason Wheeler features the resurrection of Carver Gym into the Carver Center.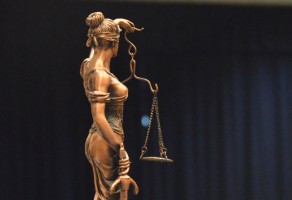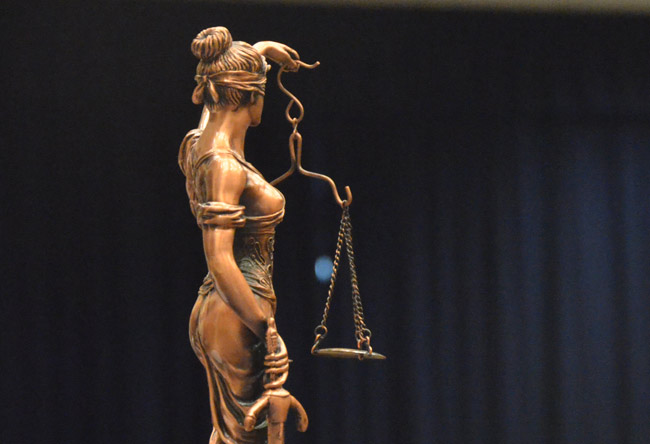 Circuit Judge J. David Walsh holds numerous juvenile and family case hearings starting at 8:30 a.m. in Courtroom 401, though those are not open to the public.
A foreclosure sale is scheduled for 11 a.m. in the civil department lobby.

Note: Most proceedings below can be followed live on the Florida Channel.

Florida Bar President Sworn In: Miami attorney Ramon A. Abadin is sworn in during the general assembly meeting at the annual Florida Bar convention. (9:30 a.m. Boca Raton Resort & Club, 501 East Camino Real, Boca Raton.)

Charleston massacre: funerals for the nine victims continue Friday. President Obama is expected to deliver the eulogy at the service for Sen. Clementa Pinckney, the pastor at Emanuel A.M.E. church.
Same-sex marriage: The U.S. Supreme Court hands down a decision on marriage equality. (See the story here.)
Women's World Cup: Friday, Germany and France are in one quarterfinal match at 4 p.m., as are the USA and China, at 7:30 p.m., both on Fox. Saturday, it's Australia v. Japan at 4 p.m., and England v. Canada at 7:30 p.m., both on FoxSports1. In Copa America, Friday it's Argentina v. Colombia in a quarterfinal match at 7:30 p.m. (BeInSports), Saturday it's Brazil v. Paraguay (5:30 p.m., BeInSports).

District and agricultural partners explore innovative ways to save water: St. Johns River Water Management District Executive Director Ann Shortelle and Charles Shinn, director of government and community affairs with the Florida Farm Bureau Federation, toured Trader Hill Farms in Nassau County on June 25, where an innovative technique of rainwater harvesting will be used to irrigate crops, conserving fresh groundwater and reducing nutrient loading to area waterways. This project will allow the farm to use rainwater as an alternative to groundwater to make up for evaporation losses within their irrigation system. The roof harvesting area covers 9,780 square feet and every one-inch rain event will yield 5,800 gallons of water. On an annual average basis, it could produce tens of thousands of gallons per year. The water will be used for the production of salad greens and tilapia. "We are excited to see such proactive measures being taken by the agricultural community to conserve groundwater," Shortelle said. "Finding these types of opportunities and sharing the success stories and techniques with others will help us multiply the water-saving benefits throughout our District." "This type of farming practice conserves energy, water and is sustainable for years into the future due to the low environmental impact and high crop yield," said Shinn. "The Florida Farm Bureau supports and encourages these types of best management practices." In addition to conserving water, this aquaponics operation keeps its irrigation water contained within its distribution system, so no nutrient-laden runoff leaves the farm. The District's Agricultural Assistance Team works closely with growers on permits needed for agricultural operations and on projects to enhance irrigation efficiencies and reduce agricultural runoff. The Ag Assistance Team helps simplify and accelerate the permitting process, reduce permitting duplication, assist growers in obtaining and complying with permits, and helps ensure that growers are able to comply with total maximum daily loads and Basin Management Action Plans established by the Florida Department of Environmental Protection.
Counsel on Aging Welcomes New Chief Operating Officer: Daytona Beach, FL- COA (Council on Aging of Volusia County) is pleased to announce that Eveline Kraljic has been hired as the company's new Chief Operating Officer. "I am so excited to be a part of the COA family," said Kraljic. "COA has an incredible reputation and I'm honored to be a part of its ongoing impact." Ms. Kraljic will be responsible for all human resources activities, as well as general operations of the agency, including facilities, phone systems, HVAC and maintenance. She will ensure that proper administrative, reporting and operational controls continue to stay in place and work efficiently. Ms. Kraljic has her Bachelors in Business Administration with a concentration in Human Resources Management. With over 12 years' experience in all aspects of human resources in various industries such as retail, manufacturing, insurance, and technology, she brings a wealth of experience to the organization. She has also developed and conducted extensive training for leadership teams, such as supervisory skills, interviewing, non-harassment and team building. Additionally, she is certified through the HR Certification Institute with a Professional in Human Resources certification including a California-specific designation (PHR-CA) and is a SHRM-Certified Professional (SHRM-CP). SHRM is the Society for Human Resource Management, the world's largest Ms. Kraljic has spent the last four years at Brown & Brown, Inc. in its Team Resources – Employment Practices Department. She provided guidance and assistance to the company's 200+ nationwide locations in the areas of employee relations, policies/procedures, performance management, federal and state legal compliance matters and recruitment.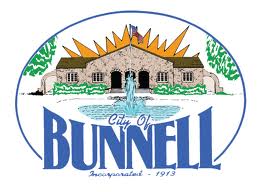 Bunnell's State of the Art Water Treatment Facility to Open Soon: The City of Bunnell's new Ion Exchange Water Treatment Facility will be placed into service the first week of August of this year, something the water customers of Bunnell have been looking forward to for a long time. The result of the new facility will be tastier water that exceeds current State regulations. Though the conversion process will take approximately two weeks to complete, customers can expect notable changes in their water within days. The water will taste less metallic, lime deposits and iron stains will begin to subside, soap will lather up more readily and water will be less cloudy. By the third week of August, all customers should be fully on line with the new facility. The official Grand Opening and Ribbon Cutting for the new facility, located at 100 Utility Drive (directly across the street from the Flagler County Government Services Building), will be Monday, September 28, from 4 to 6 p.m. All are welcome to join the festivities, which will include tours, music, and food.
Kiwanis Club of Flagler County Donates $250 to Flagler Sheriff's P.A.L.: Kiwanis Club of Flagler County presented a check for $250.00 to the Flagler Sheriff's Police Athletic League (P.A.L.) to show their support for P.A.L. In addition, members of the Kiwanis Club of Flagler County will be volunteering their time and working with P.A.L. during the summer camp bicycle safety days. The Flagler Sheriff's Police Athletic League (P.A.L.) is a non-profit 501(c) (3), youth serving organization with the cooperative support of the Flagler County Sheriff's Office. Flagler Sheriff's P.A.L. is committed to providing safe and structured programs to the youth of Flagler County. These programs are available to all youth in Flagler County regardless of their race, religion or financial situation. The mission of Flagler Sheriff's P.A.L. is to reduce juvenile crime by providing and coordinating quality programs and activities which contribute to the character, integrity, physical and mental fitness, citizenship, sportsmanship and personal well-being of Flagler County's youth. "We are grateful for the support we've received from Kiwanis and other organizations in the community. Their commitment helps us create programs that encourage positive relationships between the deputies and children of Flagler County," said Sheriff Jim Manfre. For more information about Flagler Sheriff's P.A.L., please visit www.flaglersheriffspal.org or call 386-586-2655.
Stewart Marchman-Act Foundation Hosts Annual Dinner and Fund-Raiser: The Stewart Marchman-Act Foundation's theme for this year's annual fundraiser is a "Southern Summer Picnic" and will honor Judge Joseph G. Will. Will presides over adult drug court in Daytona Beach and DeLand, and also hears Baker and Marchman Act cases. The event will take place Thursday, July 2 at the Daytona 500 Club at the Daytona International Speedway with a reception at 6 p.m. and dinner at 7 p.m. Proceeds will support the programs and services of SMA Behavioral Health Services, Inc. The event draws on average 450 people. Sponsorships and corporate tables are still available. For more information on the event, including registration, contact Cyndi Wysong at 386-254-1136, or email [email protected].

Palm Coast Construction and Development Progress Reports:
The following is an update of ongoing construction and development projects in Palm Coast, through June 24:
Palm Coast Parkway Six-Laning is 80 percent done: Widening on the north side of the parkway continues. Landscape irrigation work continues. Utility connection tie-ins has begun. Two day water samples were taken andbacteriological test have passed. The applications for clearance
will be sent to Florida Department of Environmental
Protection.
Royal Palms Parkway Improvements, 98 percent done: Contactor will be doing pressure testing.
Holland Park, 20 percent done: Installation of 8″ water main, installation of 24″ RCP storm water pipe has begun.
Palm Coast City Hall at Town Center, 60 percent done: Installation of drywall of interior walls, mechanical duct work installation, electrical conduit rough-in and fire sprinkler piping continues. Installation of exterior windows and exterior wall trim continues. Grading and layout for parking area continues and concrete sidewalks have been constructed. Painting of exterior walls continues. FPL transformer and pad have been installed. See ongoing images of construction here.
Colechester at College Waterway Bridge Rehabilitation Construction, 16 percent done: Inside bents and pilings have been painted. Sheet piles were delivered. Demolition on seawall has begun.
County's I-95 Interchange Matanzas Woods Reclaim Water, 20 percent done: A storm structure crossing the road was completed on the east
side of I-95. Fill dirt continues being hauled in to raise the overpass and ramp areas. The city's portion of the project is also 20 percent done.
Shops at Pine Lakes Convenience Store, 88 percent done: Work on parking and drive thru areas continues. Water meters have been installed.
Walmart Addition, 30 percent done: A new Grease Interceptor has been installed replacing the old one outside the new building addition.
Old Kings Road Utilities Work, 75 percent done:Utility Department Water Distribution crews have flushed the new water main. Contractor has set up for pressure testing. Utility Department Water Distribution crews have removed the old 8″ water main and preparing for extension of North Old Kings Road to Matanzas Parkway.

George H.W. Bush's EPA Chief on Global Warming Deniers: ""I really have to question," says William K. Reilly, "how a candidate for national office now, can deny that the climate is changing…and still be taken seriously." Reilly, who served as EPA Administrator under George H.W. Bush, sees hope, though, in potentially unlikely places. He believes there are examples to draw from the history of the Republican Party, such as President Nixon's creation of the EPA, and in it's future, where younger generations are more apt to accept the reality of climate change. Before that, Reilly was head of World Wildlife Fund and the The Conservation Foundation which had merged in 1985. More recently, he was appointed by President Obama as co-chair the National Commission on the BP Deepwater Horizon Oil Spill. He is currently a Senior Advisor to TPG Capital, LP, "an international investment partnership."" From Climate 25.
Florida lawmakers 'dodged a bullet' with health care ruling: "The much-anticipated King v. Burwell ruling saves Florida lawmakers, which did not setup a state exchange, from having to deal with a huge headache when they return to Tallahassee in three months—the 1.3 million Floridians who would have lost an average $294 monthly health care subsidy. "At first blush, I would say the Legislature just dodged a bullet," said Republican Senate budget chief Tom Lee of Brandon. "I think there would have been a lot of finger-pointing going on had the court not upheld the subsidies." Mia Jones, a Jacksonville Democrat and ranking member of the House Health and Human Services Committee, blasted the state's lack of preparation for the possibility of losing the subsidies. The state became one of 34 to not develop a state-run health insurance exchange in 2013 after the Republican-led Legislature set up select committees in both chambers to examine how to implement the Affordable Care Act. During session, House Speaker Steve Crisafulli of Merritt Island said he remained comfortable with the decision to stick with the federally run exchanges." From Politico.
Read more: http://www.politico.com/story/2015/06/florida-lawmakers-dodged-a-bullet-with-health-care-ruling-119425.html#ixzz3eC4ZkibM
Read more: http://www.politico.com/story/2015/06/florida-lawmakers-dodged-a-bullet-with-health-care-ruling-119425.html#ixzz3eC4UGbfM
Disney World will ban selfie-sticks from its theme parks: "Under a new policy, which takes effect Tuesday, the poles won't make it past the bag check at any Disney World theme park. The sticks also won't be allowed in Disney World water parks or DisneyQuest, a gaming attraction at Downtown Disney. […] Selfie-sticks will also become forbidden at Disneyland Resort in California on June 30. The prohibition kicks in at Disney's parks in Paris and Hong Kong on July 1. Guests will be checked for the equipment during the routine bag check that happens near the parks' entrances. They will have an option of turning in their selfie-sticks for pick-up later or to go back to their cars or hotel rooms to stow them. Visitors will be told of the policy in locations such as the parking lots and at the resort's hotels. The prohibition will be added to the park rules post on Disney World's website. The issue has been building at Disney. Previously, the sticks were prohibited from its rides, and "no selfie-sticks" signs were at select rides, such as Big Thunder Mountain Railroad at Magic Kingdom. Cast members have given verbal warnings to rule breakers. […] Universal Orlando has prohibited banned selfie-sticks and other loose items from certain thrill rides at Universal Studios and Islands of Adventure theme parks, but it has not instituted parkwide bans. SeaWorld Orlando also does not keep the sticks from entering the parks." From the Orlando Sentinel.

Road and Interstate Construction: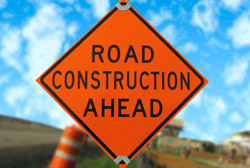 Palm Coast:
Lane closures planned for Palm Coast Parkway work June 29 thru July 2:  On Monday, June 29, and Tuesday, June 30, between 9 a.m. and 5 p.m., motorists and other travelers should expect eastbound lane closures along Palm Coast Parkway between Cypress Point Parkway and the I-95 bridge. Two lanes will remain open eastbound. On Wednesday, July 1, and Thursday, July 2, between 2:30 p.m. and 8:30 p.m., motorists should expect heavy delays. Eastbound traffic will be reduced to one lane on the I-95 bridge. These lane closures are required for street light pole installations. A uniformed law enforcement officer will be on-site to direct traffic. Motorists are encouraged to watch for flaggers and work zone signs.
Matanzas Woods Parkway closed: Matanzas Woods Parkway is closed until early August for construction of the Interstate 95 interchange. The portion of Matanzas Woods Parkway that spans I-95 will be reconstructed to accommodate four single-lane ramps for on and off access to the interstate. Other improvements include the widening of the interstate to accommodate new acceleration and deceleration lanes, wet detention ponds adjacent to the roadway, sidewalks, lighting, overhead signs and landscaping. Project details are available and regularly updated at http://www.matanzas95interchange.com. The detour map is available here.
Palm Coast Parkway between Cypress Point Parkway and Florida Park Drive. IMPACTS: Lane shifts and closures will occur and this may cause traffic congestion on this already busy roadway. Most construction work will occur between 9 p.m. and 7 a.m. though weather and unforeseen issues may adjust the schedules. This project will be complete by December 2015."
Flagler County Road 302 is Closed to all but local traffic as repaving began on June 7 and the roadway will be closed to all but local traffic. Others will be required to detour around County Road 302 using State Road 100. The roadway will be closed for 90 days, or until early September.
Palm Coast's Colechester Lane bridge to be closed July 7 through Sept. 4: Palm Coast – Motorists and other travelers are advised that the Colechester Lane bridge will be closed to all traffic from July 7 through Sept. 4 while the bridge is rebuilt. A detour will be established taking travelers over the Colorado Drive bridge instead. Signs will be posted directing motorists to the Colorado Drive bridge. The City of Palm Coast strives for safe construction zones. The City asks for the cooperation and patience of residents as this important bridge improvement project is completed. For more information, contact Palm Coast Customer Service at 386-986-2360.
Volusia: I-95 Southbound On-Ramp Closure for Reconstruction: Starting Thursday, June 25, the I-95 southbound on-ramp – accessed when going westbound on US 92 – will have a detour while closed for reconstruction. The detour will be 9:00 p.m. – 5:30 a.m. June 25 through July 2. This means the left merge, on-ramp to southbound I-95 from westbound US-92 is closed, and a temporary on-ramp will take its place. This is occurring as the existing I-95 southbound on-ramp is demolished and removed. A temporary signal for I-95 southbound access, has been put in place west of the I-95 and US 92 Interchange, near Skip's Boots and Motel 6. The detour put in place will be from Tomoka Farms Road to Bellevue Avenue to Williamson Boulevard. Businesses west of the I-95 and US 92 interchange, on the north side of US 92, will need to use their entrances along Tomoka Farms Road. Driveways along US 92 Westbound can be used for exit only. Businesses east of the I-95 and US 92 Interchange, on the north side of US 92, can use the intersection at Indigo Drive as both an entrance and an exit.
Volusia: I-4 Widening from SR 44 to east of I-95, Monday and Friday, 7:00 a.m. – 5:00 p.m., Eastbound/Westbound shoulder closing. Sunday through Thursday, Eastbound and Westbound lane closures as needed from 8 p.m. to 6 a.m. Thursday, 9:00 p.m. – 5:30 a.m. EB road closure between Canal St./SR 44 and I-95 with detour at US 92 exit ramp.Motorists should be aware of traffic shifts near Canal St./SR 44.
County Road 304 Project Map and Description

Click on the links for more details:
June 30: Social Media Day and Entrepreneur Night in Palm Coast: Palm Coast government declared June 30 Social Media Day, Mashable, which conceived the international event, highlighted Palm Coast's role, and of course Palm Coast's Office Divvy is marking the occasion on June 30. " "With this proclamation and the event on June 30th," Office Divvy's Lisa Ekinci says, "we are putting our red dot on the map for Palm Coast and Flagler County; and creating a differentiator for our community as a socially savvy community in Florida, in these United States and in the World," Ekinci said. Hashtag for the local event is #SMDayPC and hashtag for the worldwide event is #SMDay2015 Event will be celebrated at COWORK by Office Divvy on Tuesday, June 30, at 6:30 p.m. RSVP are required here.

Comment of the Day (From the Comment Section):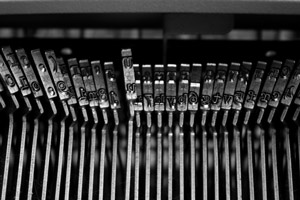 Obama 2015, in "Gay Marriage Is Now Legal in the United States: Supreme Court Rules for Equality, 5-4″: Great news. This is what the American Dream is about. With the average wedding costing $27,000 now I hope all these same sex couples come to Florida to be married and help our boost our economy and enjoy what our beautiful state has to offer. If I was Flagler County I would be working on a campaign to attract this business. Congrats to all my brothers and Sisters and welcome to the Club." Reply to Obama 2015 here.

Cultural Coda: