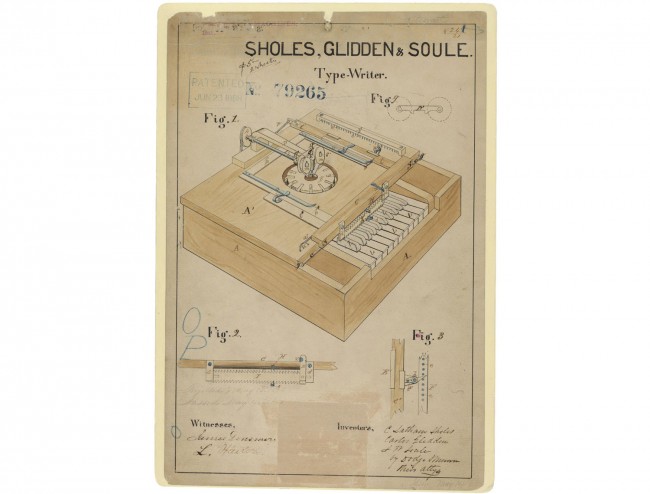 Today's weather: high of 92, low of 75. Details here.
Today's fire danger is Low. Flagler County's Drought Index is at 533.
The weather in Bahawalpur, Pakistan: high 101, low 81. Details.
The OED's Word of the Day: peripeteia, n.
The Live Community Calendar
Today's jail bookings.
Today's Briefing: Quick Links

Note: all government meetings noticed below are free and open to the public unless otherwise indicated.
The Palm Coast City Council would normally meet in workshop this morning, but since there are five Tuesdays this month, and it meets four times a month, the workshop will be held next Tuesday, June 30.
The Emergency Management staff is holding a Community Rating System meeting to discuss strategies to reduce flood insurance premiums. Anybody interested in attending the meeting or wishing to learn more about mitigation is encouraged to attend or contact the county's mitigation planner at 313-4243. (3 to 4:30 p.m., Training Room at Emergency Operations Center, 1769 E. Moody Blvd., Bldg 3.)
The Flagler County School Board holds a workshop on curriculum issues, student assessment standards and teacher evaluations. Colleen Conklin will also present a legislative update. Training Room 3B, third floor, Government Services Building. This meeting will not be webcast.
Flagler County Historical Bus Trip: Discover many of our historic sites in Flagler County with a 10 a.m. to 2:00 p.m. tour. Tours begin behind the Old Court House in Bunnell. There is ample parking here. You should arrive in the parking lot between 9:30 and 9:45 a.m. for check-in. There is an on-board briefing and the tour will depart promptly at 10:00 in an air conditioned bus. Tours will be scheduled for the second and fourth Tuesday of each month. There is a fee of $15 per person. Planned comfort stops are scheduled & a stop at Bull Creek Fish Camp for lunch (cost of lunch not included in fare).
The Estate Planning Council of the Fun Coast Host 'Understanding Hospice Care in Our Community' Event: At the Holiday Inn Express, LPGA Daytona Beach, at 137 Automall Circle, Daytona Beach from 8 to 10 a.m.
Flagler Chamber Seeks Applicants for Leadership Flagler's 23rd Class. Click for details.

Construction projects on hold pending manatee plan: At least five projects in Flagler County are "held up because of a lack of a manatee protection plan, which amounts to upwards of $8 million in work," News 13's Jason Wheeler reports, despite all necessary permits being secured. The Florida Fish and Wildlife Conservation Commission wants the county to have a more detailed manatee protection plan in place first, and "a judge has ordered no work go forward until this issue is settled."
Varn Park ribbon-cutting: Helen Varn Holton and Marilyn Varn King — daughters of Varn Park namesake Claude Grady Varn, an early Flagler landowner, attorney and businessman – were at the ribbon-cutting for the new bathrooms at the beach-side park Monday afternoon. The Observer's Jonathan Simmons has the story.
Bunnell approves a plan for yet another Dollar General store, this one at County Road 305. Mick Cuthbertson, the city's planning director, "said the Daytona North area in western Flagler County has been under served in the past, and this project will help alleviate that situation," the News-Journal reports.
County Commission Candidate Mark Richter appears before the county commission to make a series of misstatements in the space of 165 seconds, then leaves the meeting before hearing corrections. Richter, who also exaggerated his brief military service and hid his conviction on a felony in his past when he ran in 2014, was again in "oh, brother" territory as he spoke about taxes, the county jail and its future costs, about other county jails in neighboring counties, and about Palm Coast utilities—and hopped from one misstatement to another.
Flagler Beach and Palm Coast set their Independence Day weekend plans in place, from fireworks to parades to solemn ceremonies.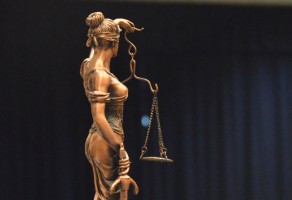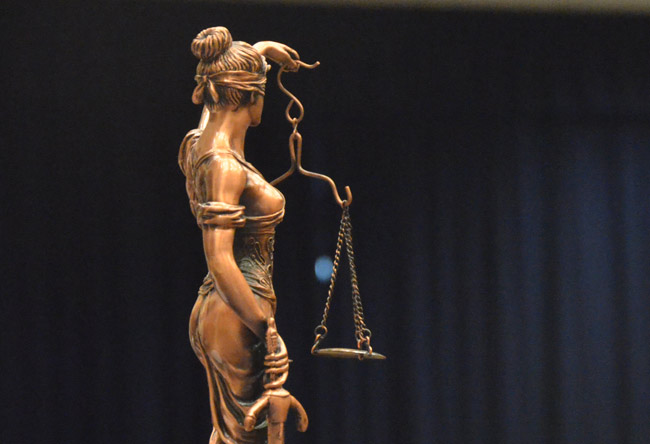 Circuit Judge J. David Walsh holds a hearing in the 2013 case of Michael King, accused of using a computer to seduce a child, and traveling to meet a minor for sex. 1:30 p.m. Courtroom 401.

Note: Most proceedings below can be followed live on the Florida Channel.

Florida Cabinet: Gov. Rick Scott and the Florida Cabinet will meet and discuss applicants to become secretary of the Florida Department of Environmental Protection and commissioner of the Florida Department of Law Enforcement. Also, they will consider a settlement in a lawsuit filed by open-government advocates and media organizations alleging violations of open-meetings laws. (9 a.m.)
Committees of the Citizens Property Insurance Board of Governors will hold a series of meetings and discuss issues such as moving policies into the private insurance industry — efforts known as "depopulation." (10:30 a.m.)
Panthers: The Florida Fish and Wildlife Conservation Commission will start three days of meetings and will receive an update about research, management and recovery of Florida panthers. (1:30 p.m., Hyatt Regency Sarasota, 1000 Boulevard of the Arts, Sarasota.)
The Education Estimating Conference will analyze public-school enrollment numbers related to capital outlay. (1:30 p.m.)
The National Health Interview Survey released today shows a substantial decrease in the number of uninsured, attributed to the Affordable Care Act.
The Patriots' Tom Brady appeals his suspension over accusations that he deflated balls in critical games.
Women's World Cup: Japan v. Netherlands (10 p.m., FoxSports1).

Flagler Commissioners get advanced training: Specific training to be a county commissioner is not a requirement in Florida, but most of Flagler County's commissioners are certified through the Florida Association of Counties and have continued on through the Advanced County Commissioner Program. "This represents more than just a promise to those who elected me," Commission Chairman Frank Meeker said. "It also follows my lifelong commitment to becoming better at anything I set out to do." Meeker and Commissioner Barbara Revels were recognized at the Florida Association of Counties Annual Conference on Wednesday for successfully completing the 27-hour leadership program: Advanced County Commissioner Certification. Revels was unable to attend the conference. "This certification allows our citizen electorate to become experts in county government improving their communities," said FAC Executive Director Chris Holley. "Through FAC's education programs we are able to teach commissioners how to advance their policies through the complexities of government bureaucracies." The course content focuses on leading within Florida's counties. Content included seminars on making tough police choices during tumultuous times, as well as understanding and working with stakeholders. Commissioner Nate McLaughlin completed the Torchbearer Program for graduates of the Advanced County Commissioner Certification who continue to take advantage of the educational opportunities offered through the Florida Counties Foundation and University of Florida/IFAS Extension. "We have very dedicated commissioners," County Administrator Craig Coffey said. "Commissioners must attend seminars and complete extra of course work to be certified at the advanced level."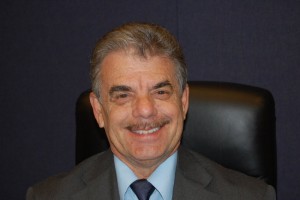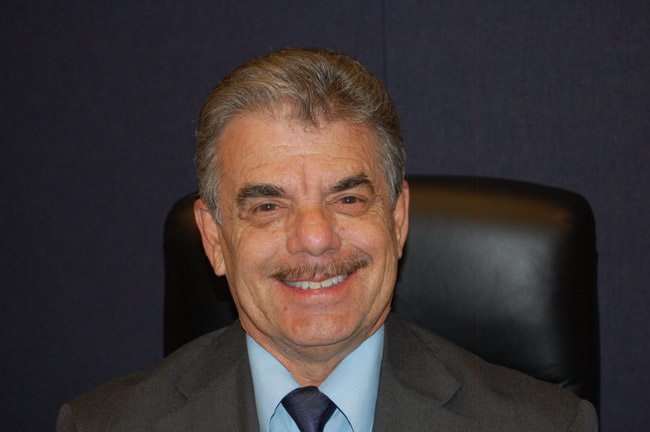 Commissioner George Hanns graduates certification program: Commissioner George Hanns graduated from a voluntary County Commissioner Certification Program while attending the Florida Association of Counties annual conference this week. He and a dozen other county commissioners from across the state were recognized on Wednesday by the Florida Association of Counties and Florida Counties Foundation. He completed 45 hours of course work to become certified. A statement made on behalf of the Florida Counties Foundation said: "Tremendous commitment and dedication are required to achieve certification. Congratulations to our graduates." Hanns was presented with a plaque in honor of his accomplishment. "You learn so much detailed information, all up to date, on so many topics," Hanns said. "I am going to take three more classes, because it's very meaningful."
Senator Travis Hutson, Representative Cyndi Stevenson and Representative Paul Renner Deliver During Difficult Budget Year: The following PR release was issued by the office of Travis Hutson: The newly elected legislators from Saint Johns and Flagler counties, Senator Travis Hutson and Representatives Cyndi Stevenson and Paul Renner, represented their constituents extremely well despite entering the fray halfway through the Legislative Session during a difficult budget year. Along with their respective colleagues in the Senate and House, they helped craft a state budget that increases K-12 education funding, provides broad-based tax relief for all Floridians and keeps nearly $3 billion in reserves for a rainy day. "I am extremely proud of the work we were able to accomplish for the citizens of Florida," said Senator Hutson, "and for our constituents in Saint Johns and Flagler counties, we were able to continue funding for historic preservation and restoration projects as well as provide critical funding for beach nourishment and water projects." Specific Appropriations in the 2015-2016 budget for Saint Johns and Flagler Counties:
Mala Compra Basin Water Quality Enhancement Project…………………….$600,000
South Ponte Vedra/Vilano Beach/Summerhaven Beach Restoration …………$306,500
Summerhaven River Restoration Project………………………………………$400,000
St Augustine Historic Properties – University of Florida……………………..$500,000
Ponce de Leon Hotel Restoration – Flagler College…………………………$2,000,000
Historic St. Augustine Educational Material – University of Florida…………$500,000

Palm Coast Construction and Development Progress Reports:
The following is an update of ongoing construction and development projects in Palm Coast, through June 12:
Development Order for 5,000 square-foot Palm Coast Medical Office: The Planning Department reviewed and approved a site plan for Palm Coast Medical Office. This 5,000 square foot medical office project is on a one-acre, vacant commercial site located at 1270 Palm Coast Parkway NW. See the rendering below.

Beautification Plan for Flagler Palm Coast High School: Beautification plan for the front buffer of Flagler Palm Coast High School is underway. City crews have begun stripping dead sod and weeds from the area in front of the high school to make way for new sod, shrubs, trees and irrigation in order to continue the beautification that was done on Bulldog Drive. This is part of the improvement of one of our more traveled entrances to the City, which also includes the new brick Town Center signs that were constructed by Palm Coast Holdings. Work will continue this summer and be finished before school starts in the fall.
Island Walk Shopping Center (Former Palm Harbor Shopping Center), 80 percent done: A 3rd Grease Interceptor has been installed behind the new buildings on the west end of the project. Three sewer wyes have been installed to serve the Grease Interceptors.
Palm Coast Parkway Six-Laning is 78 percent done: Widening on the north side of the parkway continues. Landscape irrigation work continues. Utility connection tie-ins has begun. Conducted site inspection with FPL in prepartion for street light installation to begin 6-22-15. The old 10″ water main into the shopping center near Bob Evans has been disconnected and removed from service and will be grout filled. The 12″ main going into the shopping center near Bob Evans on Palm Coast Parkway has been tired into the new 16″ Water main c.
Royal Palms Parkway Improvements, 98 percent done: Forthcoming CO to add curb and gutter with flumes for control of stormwater at both Rymfire and Rickenbacker NE corners. Punch list items. Concrete work completed at Belle Terre
intersection.
Holland Park, 18 percent done: Rough grading of site. Began installation of new water lines in ball field area. The 1″ water line installation around the Soccer Field for drinking water fountains have started.
Palm Coast City Hall at Town Center, 54 percent done: Installation of drywall of interior walls, mechanical duct work installation, electrical conduit rough-in and fire sprinkler piping continues. Installation of exterior windows and exterior wall trim continues. Grading and layout for parking area has begun. Painting of exterior walls has begun. See ongoing images of construction here.
Shops at Pine Lakes Convenience Store, 65 percent done: The package Pump Station has been set and plumbing continues. Contractor has installed the Force main into the existing manhole on Wynnfield Drive. The road lane closure for the manhole core to install the force main was completed
and the road has been repaired.
Walmart Addition, 30 percent done: A new Grease Interceptor has been installed replacing the old one outside the new building addition.
Old Kings Road Utilities Work: This week, a Water Distribution crew dug up the existing 10" water main on Old Kings Road, North and installed a new valve. This will allow shut-down of the main so it can be removed and replaced with a new line at a new location in preparation of the Old Kings Road realignment and extension that will be done by the County. The water main relocation is a joint project
being completed by Utility and Public Works crews.

"The Roberts Court's Surprising Move Leftward: "The court has issued liberal decisions in 54 percent of the cases in which it had announced decisions as of June 22, according to the Supreme Court Database, using a widely accepted standard developed by political scientists. If that trend holds, the final percentage could rival the highest since the era of the notably liberal court of the 1950s and 1960s led by Chief Justice Earl Warren. The closest contenders are the previous term and the one that started in 2004 and ended with the announcement of Justice Sandra Day O'Connor's retirement. Of course, the justices have yet to rule on seven cases, including the two most closely watched of the term: on same-sex marriage and President Obama's health care law. Most court watchers think a liberal ruling on marriage is coming and are less certain about the health care case. The court's leftward movement is modest, and it remains well to the right of where it was in the Warren court years, when the percentage of liberal decisions routinely topped 70 percent. Yet the recent numbers do seem suggestive of a shift. The most conservative term since before the Warren court era was the fourth one of the court led by Chief Justice Roberts, in 2008, and the first term of the Roberts court was close behind. Conservatives certainly have many reasons to be happy with the Supreme Court's recent work. On campaign finance, gun rights, race and abortion, the justices have delivered strongly conservative rulings. At the same time, the court does seem to have drifted slightly to the left since 2008, in part because of rulings on gay rights, health care and the environment." From the Times.
Environmentalists sue over Amendment 1 spending: "Environmental groups sued Florida's Republican legislative leaders Monday, claiming the budget now before Gov. Rick Scott fails to meet the constitutional requirements of voter-approved Amendment 1. Amendment 1, approved by 75 percent of voters – including a state-leading 85 percent in Palm Beach County – dedicated $740 million this year to land-buying, springs protection, Everglades restoration and other conservation efforts. But David Guest, attorney for Earthjustice, argued in the lawsuit that lawmakers have "misappropriated" more than $300 million of that money, steering it to other causes, including staff salaries. […] The suit was filed in the Leon County Circuit Court on behalf of the Florida Wildlife Federation, the St. Johns Riverkeeper, and the Environmental Confederation of Southwest Florida." From the Palm Beach Post.

Road and Interstate Construction: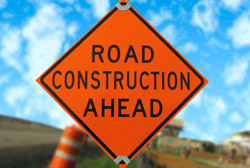 Palm Coast:
US 92 Ramp opening eastbound Interstate 4 near Daytona Beach: The Florida Department of Transportation (FDOT) and its contractor, The de Moya Group, has scheduled the opening of the new exit ramp to US 92 via eastbound Interstate 4 (I-4) overnight on Sunday, June 21. At that time, motorists will be required to exit to the new US 92 ramp via the right-hand lane of I-4. Previously, the exit was to the left of I-4. Motorists are urged to use caution at this location, and be aware of those performing sudden lane changes in order to make an attempt to access US 92. Times and dates could change based on weather conditions and other variables, updates will be provided if the schedule is modified. Message boards and directional pavement markers will be in place at this location, reminding drivers the US 92 exit is now accessed via the right-hand lane of I-4.
Matanzas Woods Parkway closed: Matanzas Woods Parkway is closed until early August for construction of the Interstate 95 interchange. The portion of Matanzas Woods Parkway that spans I-95 will be reconstructed to accommodate four single-lane ramps for on and off access to the interstate. Other improvements include the widening of the interstate to accommodate new acceleration and deceleration lanes, wet detention ponds adjacent to the roadway, sidewalks, lighting, overhead signs and landscaping. Project details are available and regularly updated at http://www.matanzas95interchange.com. The detour map is available here.
Palm Coast Parkway between Cypress Point Parkway and Florida Park Drive. IMPACTS: Lane shifts and closures will occur and this may cause traffic congestion on this already busy roadway. Most construction work will occur between 9 p.m. and 7 a.m. though weather and unforeseen issues may adjust the schedules. This project will be complete by December 2015."
Flagler County Road 302 is Closed to all but local traffic as repaving began on June 7 and the roadway will be closed to all but local traffic. Others will be required to detour around County Road 302 using State Road 100. The roadway will be closed for 90 days, or until early September.
Volusia: I-4 Widening from SR 44 to east of I-95, Monday and Friday, 7:00 a.m. – 5:00 p.m., Eastbound/Westbound shoulder closing. Sunday through Thursday, Eastbound and Westbound lane closures as needed from 8 p.m. to 6 a.m. Thursday, 9:00 p.m. – 5:30 a.m. EB road closure between Canal St./SR 44 and I-95 with detour at US 92 exit ramp.Motorists should be aware of traffic shifts near Canal St./SR 44.
County Road 304 Project Map and Description

Click on the links for more details:
June 24, Veterans Pancake Breakfast: Meet with fellow Veterans and chat over breakfast, Wednesday, June 24, from 8:30 a.m. to 10 a.m. at Princeton Village, 100 Magnolia Trace Way, Palm Coast. To confirm your attendance or for more information call Laura Zublionis 386-206-9730.
June 25: Flagler Cigar Company launch party, 6 to 9 p.m. $20 admission fee for non-members. You will enjoy one premium Flagler Cigar of your choice specially paired with a craft-beer, light eats, entry in raffle items, special discounts for cigar purchases, plus you'll get a $20 Humidor Gift Card for your next purchase. At European Village.
June 27: The Ham Radio operators of the Flagler Emergency Communications Association, licensed by the Federal Communications Commission, will establish a nationwide communications platform simulating emergency conditions for 24 hours beginning at 2 p.m. Saturday, June 27th at the Flagler Beach Fire Department Headquarters, 320 South Flagler Avenue, Flagler Beach, Florida 32136. The simulation is part of the American Radio Relay League's National Field Day, Tours of the operation and an opportunity to learn more about Ham Radio are available throughout the simulation period and are free to the public on a "drop by" basis, no advance arrangements are necessary, all are welcome.
June 30: Social Media Day and Entrepreneur Night in Palm Coast: Palm Coast government declared June 30 Social Media Day, Mashable, which conceived the international event, highlighted Palm Coast's role, and of course Palm Coast's Office Divvy is marking the occasion on June 30. " "With this proclamation and the event on June 30th," Office Divvy's Lisa Ekinci says, "we are putting our red dot on the map for Palm Coast and Flagler County; and creating a differentiator for our community as a socially savvy community in Florida, in these United States and in the World," Ekinci said. Hashtag for the local event is #SMDayPC and hashtag for the worldwide event is #SMDay2015 Event will be celebrated at COWORK by Office Divvy on Tuesday, June 30, at 6:30 p.m. RSVP are required here.

Comment of the Day (From the Comment Section):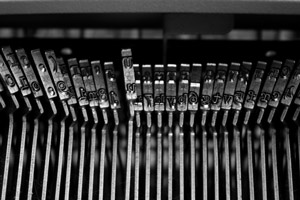 NortonSmitty, in "That Other American Exceptionalism: Right-Wing Terrorism": I have seen some really stupid shit in the comments section here before, but this post brought out the worst in all of you. Left and Right. Again, I have to remind all of you that every day we are relentlessly bombarded by a full spectrum propaganda juggernaut that Josef Goebbels (Hitlers Minister of Propaganda) gets a woody in his grave in admiration. Do you think it is a coincidence that our People are divided down the middle 50/50, Conservative and, well, not Conservative as there is no real Liberal anymore. If we are divided down the middle, anybody can sway or steal the 2 or 3 percent to win any election or debate. This is no accident. I believe it is all part of a Grand Plan. Listen before you start the Conspiracy Theory knee-jerk as you've been programmed. We have the Right-Wing outlet, Fox, which is going to tell you every minute of the day what a Real American Patriot thinks on every given subject. Fox is run by an Australian/Israeli dual citizen named Rupert and owned by a Saudi Arabian Prince of the Saud family. Then we have the Looney Left outlet, MSNBC, formerly owned by General Electric, the worlds largest defense contractor (Does that sound Liberal to you?) and sold a few years ago the Viacom, owned by Sumner Redstone (formerly Sumner Murray Rothstein) a Right Wing Likudnik Israeli citizen. Then we have our two illustrious Political parties. And we all have heard how the Dems are beholden to a certain Mr. George Soros, an Israeli citizen who made his money the old fashioned way, by manipulating currency's and breaking the treasuries of entire countries like Thailand. And the person who owns the Republicans at the moment is Sheldon Adelson, a "Gambling Mogul", Pfft.. he's a Gangster. And he just had a "Political Rally" at his casino where every Republican Presidential candidate came to kiss his ring and promised to actually go down on Netanyahu behind the podium so he wouldn't get bored during his next Stalin-like standing ovation next time he addresses Congress. For the right price, of course. Because they are not Cheap Whores. Well, except for Santorum. Jokes aside, does it bother anyone here but me that the Left and Right wing Media outlets as well as the Left and Right politicians are all controlled by foreign citizens? And do you really think that four Israelis and a Saudi that spend Billions to tell us what to think and who we vote for have your best interests at heart as a middle class American citizen? Wake up people, we're being played." Reply to NortonSmitty here.

Cultural Coda:
Billie Holiday's Strange Fruit: