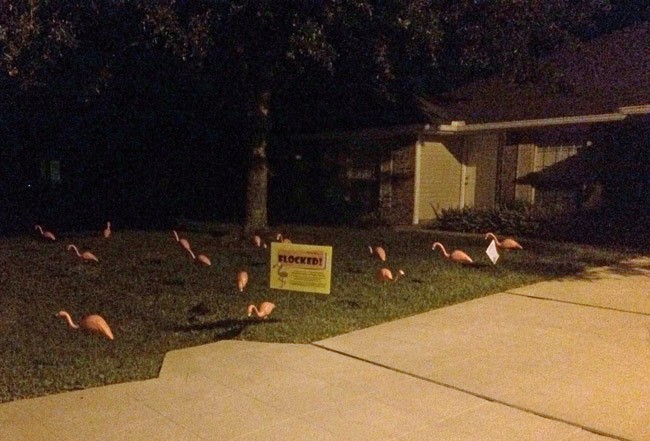 Today's weather: sputtering clouds, high of 87, low of 71. Details here.
Today's fire danger is Low. Flagler County's Drought Index is at 438
The weather in Limon, Costa Rica: Thunderstorms, high of 82, low of 73. Details.
The OED's Word of the Day: philtre | philter, n..
The Live Community Calendar
Today's jail bookings.
Today's Briefing: Quick Links

Note: all government meetings noticed below are free and open to the public unless otherwise indicated.

The Palm Coast City Council meets at 9 this morning at the Palm Coast Community Center. What should have been a routine meeting with an assemblage of empty chairs may not be so: the public participation period is expected to feature speakers from the Ronald Reagan Republican group of Flagler County, addressing the council in support of council member Steven Nobile, who is seeking a comprehensive review of the city charter. The council is also expected to approve contracts related to the Palm Harbor Parkway extension project, discuss council priorities for the coming year, and approve a $175,532 change order, or contract-price, in the Old Kings Road widening project. See the details of the change order here. The meeting agenda is here. You can watch the meeting live here.

The Flagler County School Board meets in a workshop at 5 p.m. and a business meeting at 6 p.m. at the board chambers of the Government Services Building. The workshop will touch on a few minor revisions to the code of student conduct and revisions to the rates for non-school use of school facilities. The 6 o'clock meeting includes a spotlight of student board members Student Board Members Darien Halliday and Michael Manning, whose tenure ends today. Also, a public hearing on instructional materials the board is considering for adoption. Both meetings are available live here.
The Flagler County Economic Development Council is in a day-long strategic planning session at Hammock Beach Resort, 200 Ocean Crest Drive. The meeting is open to the public. No agenda was posted.
The Bunnell Planning and Zoning Board meets at 7 p.m. at Bunnell City Hall, 201 West Moody Boulevard.
Food Truck Tuesday: Enjoy gourmet food and family fun – all for a great cause – from 5-8 p.m. at Central Park in Town Center, 975 Central Ave., Palm Coast. The Flagler County Sheriff's Office will provide demonstrations by its K-9 Unit, Command Unit and Mounted Posse. Entertainment will be hosted by Flagler Sheriff's PAL, including a DJ, music, face-painting, and fun games with prizes for kids. The Food Truck event will feature about a dozen food trucks – mobile kitchens, canteens and catering trucks that offer up gourmet foods including appetizers, main dishes, side dishes and desserts. Many menus are kid-friendly. The food trucks signed up for May include:
· Caketeer – gourmet cupcakes
· Kona Dog – Hawaiian Style Hot Dog, pulled pork, fries, coconut shrimp
· Monsta Lobsta – crab rolls, spicy lobster rolls, lobster bisque
· London Fishy & Chippy – corn fritters, fish tacos, butter beer (non-alcoholic)
· It's All Greek to Me – gyros (chicken, pork), Italian sausage
· Flaming Pizza – pizza, calzones, wraps
· Magic4urPlate – salmon, grouper, crab and shaved beef
· El Cubanito Subs – Cuban sandwiches, onion rings, steak sandwiches, pastrami subs, mahi, mohi
· Corl Concessions – cotton candy, snow-cones, hot chocolate, coffee
· Mama's Foods – chicken quesadillas, fried shrimp, chicken tenders
· Chi Phi – chili cheese fries, roast pork sandwiches, hot dogs, salad, cheese curds
· Bruster's Real Ice Cream/Nathan's – ice cream and shaved ice
· Barnwood BBQ – Angus beef brisket, ribs, mac & cheese, pulled pork, fried fruit pies
Proceeds from the May 19 Food Truck Tuesday will go to Flagler Sheriff's PAL. Food Truck Tuesdays is held every other month, on the third Tuesday of the month. Food Truck Tuesdays is presented by the City of Palm Coast Parks & Recreation Department. For more information, call 386-986-2323 or visit www.palmcoastgov.com/foodtruck.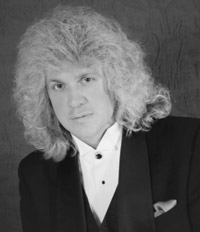 Pianist Paul Todd and Paul Todd, jr in Concert at St. Elizabeth Ann Seton: Todd is now the music director at St. Agnes Catholic Church in Naples, Florida. His repertoire includes music and songs that span everything from Broadway to his original compositions. He got his start playing with, and opening for, some of the most famous music artists and groups of our time that include Dinah Shore, Joan Rivers, The Gatlin Brothers, The Painter Sisters and Rich Little among others. Known for his innovative styling and prolific performances, Todd is most famous for his unique keyboard concerts. Paul accompanies himself by playing six keyboards simultaneously where his fingers and feet move at lightning speed, which the audience can see on a large mirror set up behind the keyboards. Known for his smooth and powerful vocals, he combines talent with a sparkling wit to help make his performances unforgettable experiences. St. Elizabeth Ann Seton Catholic Church is located at 4600 Belle Terre Parkway, Palm Coast. Concert tickets are $20. The May begins at 7 p.m.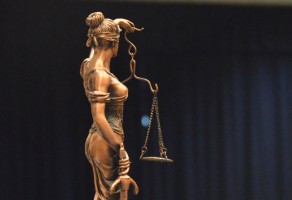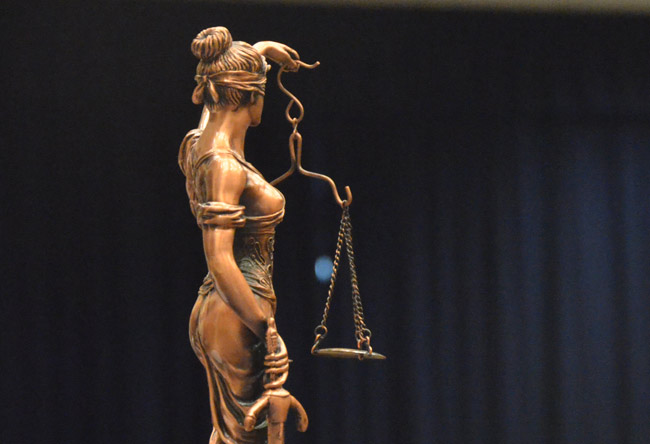 Circuit Judge J. David Walsh holds bond hearings and pleas starting at 8:30 a.m. in Courtroom 401. Judge Melissa Moore-Stens is in pre-trial and probation violation hearings and arraignments after 1:30 p.m., and in a non-jury trial at 9 a.m., Courtroom 401. Judge Michael Orfinger has case management hearings.

Note: Most proceedings below can be followed live on the Florida Channel.

The Florida Real Estate Commission will meet in Orange County. (8:30 a.m., Zora Neale Hurston Building, North Tower, 400 West Robinson St., Orlando.)
The Florida Atlantic University Board of Trustees meets. (10 a.m., Florida Atlantic University, Boca Raton Campus, Williams Administration Building, 777 Glades Road, Boca Raton.)
Agriculture Commissioner Adam Putnam will hold a news conference to discuss an effort by the Department of Agriculture and Consumer Services to locate "skimmers" at gas stations across the state. Skimmers are placed on gas pumps and are used to steal consumers' financial information. (2 p.m., Speedway station, 2617 West Fairbanks Ave., Winter Park.)
–Compiled by the News Service of Florida

The International Federation for Human Rights today releases a report that finds that "finds that under the current regime, sexual violence targets all those apprehended by the security forces, indiscriminately and regardless of the context in which they were detained. In addition to opponents of General el-Sisi's regime, victims include members of NGOs, students, women and those perceived as endangering the moral order." The full report here.
Britain's Man Booker International Prize for literature is announced today at 4:30 p.m., Eastern. On the short-list:
Alain Mabanckou (Republic of Congo)
Amitav Ghosh (India)
César Aira (Argentina)
Fanny Howe (US)
Hoda Barakat (Lebanon)
László Krasznahorkai (Hungary)
Marlene van Niekerk (South Africa)
Mia Couto (Mozambique)
Maryse Condé (Guadeloupe)
Ibrahim al-Koni (Libya)
Tonight's Late Show with David Letterman is his next to last, and the last to feature scheduled guests. They are Bill Murray and Bob Dylan.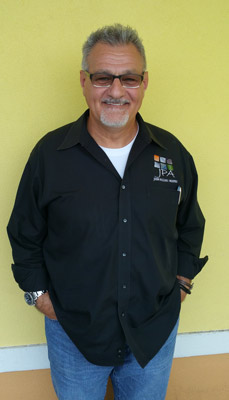 Flagler Beach Architect Joseph D. Pozzuoli Celebrates 25 Years in Business: "You certainly have to be nimble as an entrepreneur/business owner to have a successful business this long," said Pozzuoli. "We have survived economic downturns and competed with other firms, all while keeping up with technology and always providing extraordinary customer service that has kept our clients happy over the years." Pozzuoli grew up in Glens Falls, N.Y., and moved to Miami to attend college. He graduated from the University of Miami with a degree in architecture in 1979. After being laid off from a firm in South Florida due to an economic downturn, he launched his own firm in 1990. He has called Flagler Beach home for the last 10 years and has been an intricate part of the local community, filling civic and volunteer positions at the City of Flagler Beach and the Flagler Beach Chamber of Commerce, as well as volunteering and promoting special projects including the recent 23rd Annual Flagler Beach Easter Egg Hunt. Some of his local clients include The Funky Pelican, Fuego del Mar, Island Doctors, FCAR, Hammock Community Church, the Dollar General, as well as the interior of the Flagler Auditorium, entry sign to Flagler Beach, all the architecture for the restoration of the Carver Gym, and he donated his services for the Mala Compra model at the Flagler Beach Historical Museum. Pozzuoli volunteers his time with the appointments to Flagler County Construction Review Board, Flagler Beach Planning & Architecture Review Board, Flagler Beach Ambassadors program, Advisory Board for the Institute of Classical Architecture & Art (where he was part of the foundation for the Mizner Awards). Joseph Pozzuoli Architect is located at 314 Moody Blvd., in Flagler Beach, 386-439-5650. JPA employs six local people and provides designs for residential, commercial, interiors, condos, and businesses throughout Florida from Flagler County to Ft. Lauderdale, Boca Raton, The Hammock and Jacksonville. They can be reached online at http://www.jpaflorida.com or https://www.facebook.com/jpaflorida.
Carver Gym Fund-Raiser Breaks 4-Year Record: The George Washington Carver Foundation's online auction topped a four-year donation record, and money is still coming in. Winners spent $7,315 on more than 60 items in a bidding war that went down to the wire with a couple of donations negotiated in the 11th hour. "We're still working on some other donations, so that number may go higher," said Flagler County Commissioner Barbara Revels. "Two bidders thought they had won the Hammock Beach Resort package because it went right to the end. The resort provided us with another package so they both got one." Revels is a member of the George Washington Carver Foundation and was part of a team instrumental in bringing the center up to sustainable level, saving the center from an uncertain fate. The Carver Center is a recreational facility that also offers tutoring, after school study, internet access and also serves the community with GED classes, employment counseling and other services. Cheryl Massaro, director of both the Youth Center at Flagler Palm Coast High School and the Carver Center, said there is a growing group of supporters who participate in the auction. "People are starting to look for our auction," Massaro said. "We've raised more money this year than we have in the past. It will help us to keep the facility in good working order and for the continued development of the Carver Center." The center is packed on Saturdays with 300 basketball players bringing their A game. Weekdays some 15 to 20 students regularly participate in the Road to Success program to earn their GEDs and job training. "More than 40 of our participants now either have jobs or are in college," Massaro said. "It underscores the need to expand the building."

Anti-Islam film ban lifted for Google: "An appeals court in San Francisco has ruled that a US-produced film called Innocence of Muslims, which sparked global riots after its release in 2012, should not be banned from YouTube. A federal court ordered had Google to remove the controversial movie, which mocks the Prophet Muhammad, last year. Actress Cindy Lee Garcia had said she had received death threats after being tricked into appearing in the film. Google has said: "We're pleased with this latest ruling." "We have long believed that the previous ruling was a misapplication of copyright law." But no decision has yet been made over whether to reinstate the film on YouTube. In the film, released as a trailer, Ms Garcia appears to ask whether the Prophet is a child molester. But she said she had been told she had been performing in a completely different film and the lines dubbed without her knowledge after filming." From the BBC.
Florida math end-of-course exam results won't count, state says: "Florida school districts that planned not to count state end-of-course algebra and geometry exams as 30 percent of students' grades turned out to be prescient. Department of Education K-12 Chancellor Herschel Lyons informed districts on Monday that the results won't be available in time, anyway. In a memo to superintendents, Lyons wrote that the state will not have completed its independent validity study of the exams before grades are issued. Therefore, this year only the scores won't count in course grades, despite state law, he wrote." See the memo. From the Tampa Bay Times.
Supreme Court: Maryland has been wrongly double-taxing residents who pay income tax to other states: "A divided Supreme Court ruled Monday that Maryland's income tax law is unconstitutional because it does not provide a full tax credit to residents for income tax paid outside the state, a ruling likely to cost Maryland counties and localities across the country millions of dollars in revenue. The court voted 5 to 4 to affirm a 2013 Maryland Court of Appeals ruling that the state's practice of withholding a credit on the county segment of the state income tax wrongly exposes some residents with out-of-state income to double taxation. Justices said the provision violated the Constitution's commerce clause because it might discourage individuals from doing business across state lines. In most states, income from elsewhere is taxed both where the money is made and where tax­payers live. To guard against double taxation, states usually give residents a full credit for income taxes paid on out-of-state earnings. Maryland residents are permitted to deduct income taxes paid to other states from what they pay in Maryland income tax. But the state did not allow the same deduction to be applied to a "piggyback" tax that is collected by the state for counties and the city of Baltimore. […] Justices Ruth Bader Ginsburg, Antonin Scalia, Elena Kagan and Clarence Thomas dissented, with Ginsburg, Scalia and Thomas writing separate opinions. Ginsburg, writing the principal dissent, said there was nothing in the Constitution that compelled Maryland — or any other state — to change its laws because of taxes paid by its residents elsewhere. In a separate dissent, Scalia called the dormant commerce clause "a judge-invented rule under which judges may set aside state laws that they think impose too much of a burden upon interstate commerce." Scalia said he agreed that such a view of the clause has a long history. "So it does, like many weeds," he wrote. "But age alone does not make up for brazen invention." From the Washington Post.
Florida man falls asleep while robbing home: Timothy Bontrager, 29, has been charged with felony burglary of an occupied dwelling after breaking into the home and falling asleep on the couch, according to WTSP. The homeowner told police she woke up around 7:20 a.m. and found Bontrager sleeping on her couch. When she asked him what he was doing in her house, he apologized. When the victim called police, Bontrager left the home. The victim noticed her wallet, driver's license, credit cards, and personal checks made out to Bontrager were missing. The suspect was found walking along a nearby road. He was transported to the Sarasota County Jail without incident." From Fox.

Road and Interstate Construction: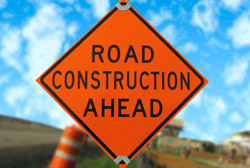 Palm Coast: Palm Coast Parkway between Cypress Point Parkway and Florida Park Drive. IMPACTS: Lane shifts and closures will occur and this may cause traffic congestion on this already busy roadway. Most construction work will occur between 9 p.m. and 7 a.m. though weather and unforeseen issues may adjust the schedules. This project will be complete by December 2015."
Matanzas Parkway Bridge at I-95 Matanazas Parkway at the I-95 bridge will close on June 5 at 7 p.m. for the I-95 interchange project and will remain closed until Aug. 9. Detour will be via Old Kings Road. Details here.
Lane Closures on I-95 at Palm Coast Parkway: Starting on Monday, May 11, and through Friday, May 15, between 9 p.m. and 7 a.m., motorists should expect two lane closures on the northbound and southbound sides of I-95 at Exit 289, Palm Coast Parkway. Only the outside lanes in each direction will remain open. It is part of the Palm Coast Parkway widening project.
Flagler County: County Road 305 is now detour-free. 
Volusia: I-4 Widening from SR 44 to east of I-95, Monday and Friday, 7:00 a.m. – 5:00 p.m., Eastbound/Westbound shoulder closing. Sunday through Thursday, Eastbound and Westbound lane closures as needed from 8 p.m. to 6 a.m. Thursday, 9:00 p.m. – 5:30 a.m. EB road closure between Canal St./SR 44 and I-95 with detour at US 92 exit ramp.Motorists should be aware of traffic shifts near Canal St./SR 44.
Traffic will be detoured at State Road (SR) 44/Canal Street, for reconstruction work May 12-14: The Florida Department of Transportation (FDOT) is providing project support to Florida East Coast Railway (FEC) to replace the current crossing surface. Motorists will encounter detours beginning at 6 a.m. Tuesday, May 12, and ending at 6 a.m. Thursday, May 14. The SR 44/Canal Street detours are: Eastbound SR 44/Canal Street: North on North Myrtle Avenue, East on Washington Street, South on US 1/North Dixie Parkway. Westbound SR 44/Canal Street: North on US 1/North Dixie Parkway, West on Washington Street, South on North Myrtle Avenue, West on SR 44/Canal Street. For the most up-to-date information on road and lane closures, go to www.cflroads.com and click on 'Lane Closures.'
County Road 304 Project Map and Description

American Cancer Society Hosts Birthday Open House May 22: The society is hosting a 102nd Birthday Open House at its office on Clyde Morris Blvd in Daytona Beach to kick off their 2015 Making Strides Against Breast Cancer Walk. "This is the perfect opportunity for people to come by, learn about our upcoming Making Strides event, have fun, and even sign up their team," said Nick Piechowski, Community Manager, Making Strides Against Breast Cancer. "Making Strides walkers turn awareness into action every year by helping raise more than $60 million for the American Cancer Society to save more lives from breast cancer." The event will be held on May 22 from 8 a.m. to 2 p.m. at 1737 N Clyde Morris Blvd, Suite 140 in Daytona Beach, and guests are welcome to stop by any time. Attendees are encouraged to 'join' their Facebook event and share the link with friends. The American Cancer Society Making Strides Against Breast Cancer walk is the largest network of breast cancer awareness events in the nation, uniting more than 300 communities to finish the fight. Today, the organization is leading the way in transforming breast cancer from deadly to treatable and from treatable to preventable by investing in cutting-edge breast cancer research to better understand, prevent, find, and treat the disease. One in every two women newly diagnosed with breast cancer turns to ACS for help and support. The organization is helping ensure access to mammograms for women who need them. Funds raised through Making Strides events help the Society invest in groundbreaking breast cancer research, provide comprehensive support to the one in two women newly diagnosed with breast cancer who turn to the Society for help.
Frieda Zamba Swimming Pool's new look: Makeover Celebration on May 23: The Frieda Zamba Swimming Pool has a new look – and the City of Palm Coast wants to show it off at a fun-filled Makeover Celebration from 1 to 4 p.m. Saturday, May 23. The Makeover Celebration will feature a DJ, fun water activities for all ages, and a dunk tank. Refreshments will be available. Admission to the pool will be half-price – $2 for adults and $1.50 for youth/seniors. Attendees will see the new logo for Frieda Zamba Pool, with a stylized font for "Frieda Zamba" and a wave of different colors of blue. The pool has all new signage and also has been painted a fresh, coastal-inspired light blue and white, with much of the painting being done by volunteers from Palm Coast's Epic Church. The new look was completed during the pool's off-season. Frieda Zamba Pool is named for local surfing legend Frieda Zamba, a four-time world surfing champion from Flagler Beach. The City pool is located at 339 Parkview Drive, adjacent to Belle Terre Park and the Buddy Taylor/Wadsworth School campus. Starting May 23, the pool will be open seven days a week! Hours are: 10:30 a.m.-7:30 p.m. Monday through Friday and noon to 6 p.m. weekends. Daily admission is $4 adults; $3 for seniors and youth; and free for children under 2 (half price after 5:30 p.m.). Season memberships are also available.
Palm Coast's Memorial Day, May 25: On Monday, May 25, the City of Palm Coast will have a public Memorial Day Ceremony to remember the men and women who have died while serving in the U.S. military. The Ceremony will begin at 8 a.m. at Heroes Memorial Park, 2860 Palm Coast Pkwy. NW, Palm Coast (1/2 mile west of the Flagler County Library). The names of two men – U.S. Army Specialist Raheen Tyson Heighter and U.S. Army Sgt. Lukas T. Stanford – have been added to the Fallen Hero Memorial this spring, and the memorial will be unveiled at the ceremony. Their families and friends will be in attendance to participate in the ceremony. Specialist Heighter was a 22-year-old infantryman when he was killed north of Baghdad, Iraq, on July 24, 2003, when his convoy came under fire. He grew up on Long Island and joined the Army in June 2001. He served with the 101st Airborne, Second Battalion, 320th Field Artillery. Following Specialist Heighter's death, his mother Cathy Heighter spearheaded the successful movement to increase death benefits for members of the Armed Forces. She also established the nonprofit organization Remembering Vets. Mrs. Heighter moved to Palm Coast in 2005. Sgt. Lukas died in the line of duty Oct. 4, 2008, in Fort Belvoir, Virginia. He grew up in Connecticut and attended the University of Tampa before he settled in Orlando. He enlisted in the U.S. Army in 2004. In January 2006, his unit deployed to Tal Afar, Iraq, and eight months later moved south to Ramadi until the end of the deployment in February 2007. Upon his return from Iraq, Sgt. Stanford re-enlisted and was serving as a member of 911th Engineering Company (Technical Rescue), formerly the Military District of Washington. He was the only son of U.S Army Veteran Tim Stanford, who moved to Palm Coast in 2010. Guest speakers at the ceremony will be Commandant Jack Marshall of Marine Corps League Detachment 876, Commander Ronald Stark of Palm Coast Veterans of Foreign Wars Post 8696, and Palm Coast Mayor Jon Netts. The presentation of colors will be done by Ancient City Pipes & Drums and the Palm Coast Fire Department Honor Guard, and Ancient City Pipes & Drums will perform Amazing Grace. Palm Coast resident Mary Giraulo will sing The Star-Spangled Banner. A Memorial Wreath presentation will be done by local veterans organizations. Marine Corps League Detachment 876 will conduct a three-volley salute, and Taps will be played by VFW Post 8696. The Community Chorus of Palm Coast will offer a musical tribute. In addition to the mayor, who will emcee the Ceremony, members of the City Council will attend the ceremony. Everyone in the community is encouraged to honor our armed forces by coming out for the Memorial Day Ceremony. In case of rain, the program will be moved to Palm Coast Fire Station 21, 9 Corporate Drive. For more information, contact Communications & Marketing Manager Cindi Lane at 386-986-3708.
Flagler County's Memorial Day, May 25: Flagler County's Memorial Day Ceremony at 10 a.m. Monday, May 25 will feature Col. Jack Howell, USMC retired, as the guest speaker. Howell is an aviator who graduated from the Top Gun school, the Naval War College and the Marine Corps Command and Staff College. He taught Marine Corps Junior ROTC programs in New York, New Jersey, Connecticut and Florida. He teaches both graduate and undergraduate courses in criminal justice with a specialty of terrorism. Additionally, he is the president and CEO of Teens-in-Flight, which provides flight training and aviation maintenance scholarships to those teens who have lost a parent or sibling in the Global War on Terrorism, or is the teen or sibling of a parent who is disabled after being wounded in action. The ceremony will be at 10 a.m. in front of the Government Services Building at 1769 East Moody Blvd., Bunnell. Besides placing a wreath at the Veterans Monument in front of the Government Services Building, Golden Sands, the local chapter of the Girl Scouts of America, will place a Daisy Wreath at the monument. A Flagler Palm Coast High School student will sing the national anthem and Circuit Court Judge Raul Zambrano will play taps. The Memorial Day event is sponsored by the Flagler County Commission and the Flagler County Veterans Advisory Council. Veterans groups to participate include: American Legion Post 115, Amvets Post 113, DAV Chapter 86, Italian American War Veterans Post 7, Jewish War Veterans Post 300, Marine Corps League 876, Military Officers Association of America, Military Order of the Purple Heart, Flagler County Veterans Service Office, VFW Post 8696, and the Knights of Columbus 2264 Color Corps.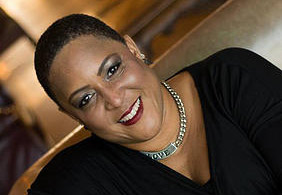 Palm Coast Arts Foundation Concert and Fund-Raiser, May 29, 7 p.m. at the Grand Club at Pine Lakes Golf Club: Vocalist Amy Alysia is a performer who works tirelessly to claim her place as one of the premier vocalists in central Florida. Always known for her soulful, heartfelt ballads, impressive vocal range & unique approach to a song leaves her audience wanting more. Amy entertains her audience with Smooth & Jazz Standards, R&B & Soul and isn't afraid to diversify her song selections. Tickets are $15 for arts foundation members, $20 for non-members. To buy, call 386/263-2991 or visit the foundation's website here.

Flocking For Future Problem Solvers Fundraiser
Flocking is a fundraiser organized by Flagler County School Board member Andy Dance for the Future Problem Solving Program of Flagler County, which has been one of the school district's greatest successes in the last few years. Some 30 Flagler students are headed to Ames, Iowa, June 10-14 for the international competition, but they need your help raising the money to get there. Flock a house: you get to pay $20 or $40 to have one of your friends' houses flocked with pink flamingos. See the story here, fill out the form below, or or call Andy Dance at 386/627-5600.
Flocking a Friend: Order Your Flocking for the Flagler Future Problem Solvers



Blood donations are urgently needed. Patients in our local hospitals are in need of blood transfusions, and the need for blood does not take a holiday. That's why OneBlood is asking people to donate immediately.
Big Red Bus schedule in Flagler-Palm Coast:
Monday May 18th 11:00AM – 4:00PM City of Palm Coast, 160 Cypress Point Parkway, Palm Coast
Wednesday May 20th 12:00PM – 5:00PM US Post Office, 2 Pine Cone Drive, Palm Coast
Friday May 22nd 1:00PM – 6:00PM Epic Theatre, 1185 Central Ave, Palm Coast
Sunday May 24th McDonalds Restaurant, 5190 East Highway 100, Palm Coast
Monday May 25th Bealls Outlet, 9 Old Kings road, Palm Coast
Friday May 29th Zaxby's, 180 Cypress Edge Drive, Palm Coast
Saturday May 30th Walmart Supercenter, 174 Cypress Point Parkway, Palm Coast
Sunday May 31st Lowe's, 315 Cypress Edge Drive, Palm Coast

Cultural Coda: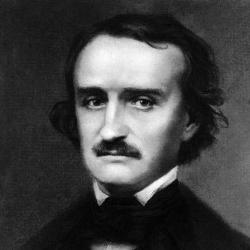 Williams Special: Edgar Allan Poe's The Forest Reverie
'Tis said that when
The hands of men
Tamed this primeval wood,
And hoary trees with groans of woe,
Like warriors by an unknown foe,
Were in their strength subdued,
The virgin Earth Gave instant birth
To springs that ne'er did flow
That in the sun Did rivulets run,
And all around rare flowers did blow
The wild rose pale Perfumed the gale
And the queenly lily adown the dale
(Whom the sun and the dew
And the winds did woo),
With the gourd and the grape luxuriant grew.
So when in tears
The love of years
Is wasted like the snow,
And the fine fibrils of its life
By the rude wrong of instant strife
Are broken at a blow
Within the heart
Do springs upstart
Of which it doth now know,
And strange, sweet dreams,
Like silent streams
That from new fountains overflow,
With the earlier tide
Of rivers glide
Deep in the heart whose hope has died–
Quenching the fires its ashes hide,–
Its ashes, whence will spring and grow
Sweet flowers, ere long,
The rare and radiant flowers of song!