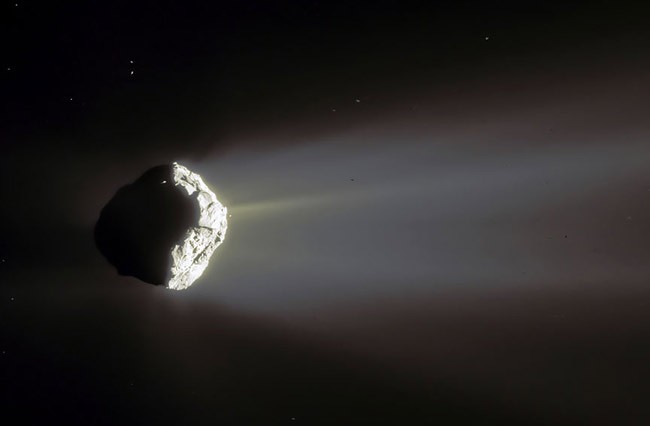 Today's weather: a bit cloudy, high of 82, low of 71. Details here.
Today's fire danger is Low. Flagler County's Drought Index is at 401
The weather in Ayacucho, Peru: high of 75, low of 46. Details.
The OED's Word of the Day: ballon d'essai, n..
The Live Community Calendar
Today's jail bookings.
Today's Briefing: Quick Links

Note: all government meetings noticed below are free and open to the public unless otherwise indicated.

The Flagler Beach City Commission meets at 5:30 p.m. at City Hall chambers. Fire House Subs is donating eight defibrillators to the city. The most explosive item on the agenda will be a discussion on a proposal by Commissioner Steve Settle to hold a straw poll at the next city election. "As a commissioner," Settle writes in his agenda request for a discussion on the matter, "I am receiving conflicting signals on this issue. While the weight of public opinion seems in doubt, the taxpaying citizens of Flagler Beach should be the ones making this decision." The commission has often been leery of straw polls, fearing that holding a poll on one issue would open the door to a stream of polls. The meeting's full agenda and back-up material are available here.
Perry Mitrano, Bunnell's waste management director, talks recycling at the Wadsworth Elementary cafeteria at 2:20 p.m. as part of the district's Careers and Leadership in Our Community.
The Flagler school district's Parent Advisory Council meets at 6 p.m. in the third floor conference room at the Government Services Building.
Flagler County Airport Advisory Board meets at 4 p.m. at 120 Airport Road in Palm Coast. The agenda is here.
Flagler Palm Coast High School's "Hairspray" is staged tonight at the Flagler Auditorium, 7 p.m., under the direction of Kelly Rivera.
The Hammock Area Council hosts a block party-business after hours at 5:30 p.m. at Bing's Landing, 5862 N Oceanshore Blvd., Palm Coast.
Mario Saponaro is in performance at European Village from 6 to 9 p.m. Saponaro's music includes Blues, Rock, & Ballads. He is the vocalist from the Daytona-based band, Rattleshake. He is performing as a soloist in his debut at the European Village.
Closure Note: The City of Palm Coast's Belle Terre Tennis Courts will be closed beginning Tuesday, May 12, for resurfacing. The project is expected to take two to three weeks to complete. See more details in the Coming Days section below.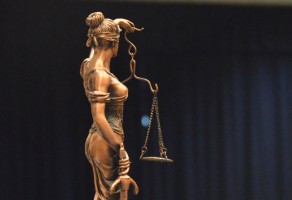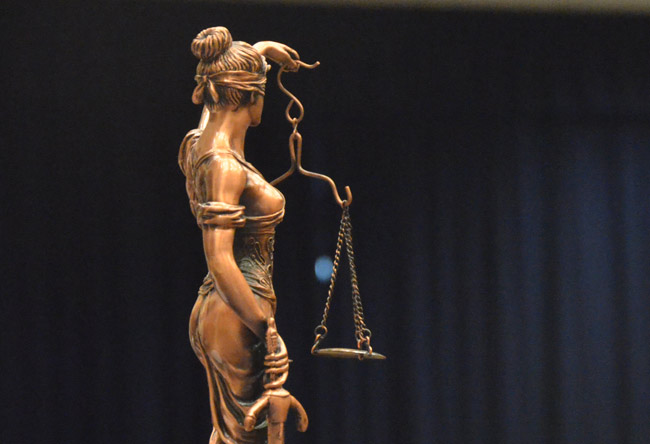 County Judge Melissa Moore Stens hears misdemeanor pleas, violation of probation cases and deferred prosecution agreements starting at 9 a.m. and is in various hearings in the afternoon in Courtroom 404. Judge Michael Orfinger hears a dozen injunction cases at 9 a.m. in Courtroom 101. Judge J. David Walsh holds drug court at 9 a.m., and docket soundings in about nine cases at 1:30 p.m., including the case of Michael King, a 30-year-old resident of Hickory Street in Bunnell accused of using Facebook to seduce minor girls, and Peter Jamwat, accused of raping his 56-year-old wife. Judge Walsh's full docket sounding list is here.
The Florida Supreme Court releases opinions at 11 a.m.

Note: Most proceedings below can be followed live on the Florida Channel.

Former Texas Gov. Rick Perry, a potential Republican presidential candidate in 2016, will attend a forum and a St. Johns County Republican Party barbecue event. (forum at 5:30 p.m., Flagler College Gymnasium, 12 Granada St., St. Augustine. Barbecue, 7 p.m., St. Augustine Gun Club, 401 Gun Club Road, St. Augustine.)
–Compiled by the News Service of Florida

John Bolton, George W. Bush's former ambassador to the United Nations and a hard-right Republican, may announce today whether he will run for president.
Tom Brady and the New England Patriots will likely challenge Brady's four-game suspension today.

Why People Thrive in Coworking Spaces: "People who use coworking spaces see their work as meaningful. Aside from the type of work they're doing – freelancers choosing projects they care about, for example — the people we surveyed reported finding meaning in the fact that they could bring their whole selves to work. […] They have more job control. Coworking spaces are normally accessible 24/7. People can decide whether to put in a long day when they have a deadline or want to show progress, or can decide to take a long break in the middle of the day to go to the gym. They can choose whether they want to work in a quiet space so they can focus, or in a more collaborative space with shared tables where interaction is encouraged. They can even decide to work from home, without repercussion, if they need to meet a repairperson or deal with a family member need. […] They feel part of a community. Connections with others are a big reason why people pay to work in a communal space, as opposed to working from home for free or renting a nondescript office. Each coworking space has its own vibe, and the managers of each space go to great lengths to cultivate a unique experience that meets the needs of their respective members." From the Harvard Business Review.
Ex-Lake County deputy found guilty in sex assault trial: "Matthew Donnelly was arrested after a woman accused him of forcing himself on to her while she was drunk and on her way home from a New Year's Eve celebration. The woman said she was drunk and had passed out in the car as her boyfriend drove through Minneola. The woman's boyfriend pulled over and flagged down Donnelly for help. The woman testified that when she woke up, the deputy was at her passenger-side window and that she begged the deputy not to take her boyfriend to jail. A report said her boyfriend was placed in the back of Donnelly's patrol car. Documents show that the deputy turned off his cruiser's dashcam, and it did not come back on for 22 minutes." From WFTV.
Surveilling and censoring the internet in Pakistan: "A new bill before parliament could severely limit internet freedom and raises concerns the state is legalising censorship and mass digital surveillance, rights activists say. The Prevention of Electronic Crimes Act (PECA) 2015 has been passed by a National Assembly standing committee and is now to be debated in parliament before possible passage into law. Rights groups say it would legalise state censorship of the internet, limit the freedom of citizens to criticise public figures online, and make user surveillance a legal obligation for all internet service providers.
Pakistan already censors the internet – mainly for content deemed anti-Islam or anti-government, as well as pornographic – but there is currently no law outlining how it's to be done, by whom, and there are no oversight provisions. The majority of the hundreds of thousands of websites monitored involve pornography, but many are also censored for content deemed against loosely defined principles of public morality or national interest. These include websites and social media accounts that document rights abuses in restive Balochistan province, as well as those that question the country's powerful military and Muslim clergy." From Al Jazeera.
Islamic State 'threatens ruins of ancient site of Palmyra': "Islamic State fighters are attacking Syrian troops near the ancient Roman site of Palmyra, one of the world's finest set of classical ruins. Islamic State of Iraq and the Levant (Isil) have suffered losses in Iraq but have continued to advance against Assad regime forces in neighbouring Syria. In the north-east of the country, they have cut supply lines from regime-held Homs to Deir Ezzour, a city in a largely Isil-held area parts of which are holding out for the government. The fighting has now brought Isil within reach of Palmyra and the nearby city of Tadmor. […] The Isil advance is not aimed at the ancient city itself, but has raised fears for its future. In Iraq, Isil fighters have filmed themselves smashing up ancient sites like the Assyrian cities of Nimrud and Nineveh and museums, saying statues there are "idolatrous". The Iraqi government say the attacks are actually cover for looting the sites, selling antiquities on the black market via Jordan and Turkey to raise money. Palmyra was capital of a local kingdom that was absorbed into the Roman Empire in the 1st Century AD, becoming wealthy on the back of its position on key trade routes. Among the surviving buildings are colonnades, temples and a well-preserved Roman theatre." From the UK Telegraph.

Road and Interstate Construction: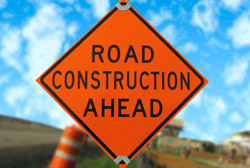 Palm Coast: Palm Coast Parkway between Cypress Point Parkway and Florida Park Drive. IMPACTS: Lane shifts and closures will occur and this may cause traffic congestion on this already busy roadway. Most construction work will occur between 9 p.m. and 7 a.m. though weather and unforeseen issues may adjust the schedules. This project will be complete by December 2015."
Lane closure planned for Palm Coast Parkway May 14 and May 15: From 9 p.m. Thursday, May 14 through 7 a.m. Friday, May 15, motorists and other travelers should expect outside westbound lane closures along Palm Coast Parkway at the I-95 bridge. The inside westbound lane will remain open. These lane closures are required in order for the contractor to perform barrier wall removal operations.
Matanzas Parkway Bridge at I-95 Matanazas Parkway at the I-95 bridge will close on June 5 at 7 p.m. for the I-95 interchange project and will remain closed until Aug. 9. Detour will be via Old Kings Road. Details here.
Lane Closures on I-95 at Palm Coast Parkway: Starting on Monday, May 11, and through Friday, May 15, between 9 p.m. and 7 a.m., motorists should expect two lane closures on the northbound and southbound sides of I-95 at Exit 289, Palm Coast Parkway. Only the outside lanes in each direction will remain open. It is part of the Palm Coast Parkway widening project.
Flagler County: County Road 305 is now detour-free. 
Volusia: I-4 Widening from SR 44 to east of I-95, Monday and Friday, 7:00 a.m. – 5:00 p.m., Eastbound/Westbound shoulder closing. Sunday through Thursday, Eastbound and Westbound lane closures as needed from 8 p.m. to 6 a.m. Thursday, 9:00 p.m. – 5:30 a.m. EB road closure between Canal St./SR 44 and I-95 with detour at US 92 exit ramp.Motorists should be aware of traffic shifts near Canal St./SR 44.
Traffic will be detoured at State Road (SR) 44/Canal Street, for reconstruction work May 12-14: The Florida Department of Transportation (FDOT) is providing project support to Florida East Coast Railway (FEC) to replace the current crossing surface. Motorists will encounter detours beginning at 6 a.m. Tuesday, May 12, and ending at 6 a.m. Thursday, May 14. The SR 44/Canal Street detours are: Eastbound SR 44/Canal Street: North on North Myrtle Avenue, East on Washington Street, South on US 1/North Dixie Parkway. Westbound SR 44/Canal Street: North on US 1/North Dixie Parkway, West on Washington Street, South on North Myrtle Avenue, West on SR 44/Canal Street. For the most up-to-date information on road and lane closures, go to www.cflroads.com and click on 'Lane Closures.'
County Road 304 Project Map and Description

Blue Mass at St. Elizabeth Ann Seton: Bishop Felipe Estévez of the Catholic Diocese of St. Augustine will be the main celebrant of a Blue Mass to honor members of law enforcement (active and retired), firefighters, emergency services personnel and their families. The Mass will be held at St. Elizabeth Ann Seton Parish in Palm Coast on Friday, May 15 at 10:30 a.m. and is open to the public regardless of their religious affiliation. Concelebrating the Mass with Bishop Estévez is Father Jason Trull, pastor of St. Elizabeth Ann Seton Parish in Palm Coast and Father Alberto Esposito, pastor of Santa Maria del Mar Parish in Flagler Beach. Father Richard Pagano, parochial vicar at St. Elizabeth Ann Seton will serve as the Master of Ceremonies. The color blue for the Blue Mass relates to the traditional colors worn by police officers and other service personnel. The Mass honors those who have died or disabled in the line of duty. "We offer this Mass as a way to honor and recognize those who serve the community as police officers, firefighters and EMTs," said Bishop Estévez. "This is a wonderful opportunity to say thank you and to pray for those who have died while serving us all," he said. Participating in the Mass are Flagler County Sheriff Jim Manfre and Chief Jerry Forte, assistant chief of the Palm Coast Fire Department. Students at St. Elizabeth Ann Seton Catholic School will
provide music for the Mass. A flag ceremony with full color guard will occur after Mass. A light reception will follow in the parish hall. For more details, call (386) 445-7808 or email Father Jason Trull at [email protected].
Flagler Beach Chapter of DAV Installs New Officers for 2015-16: On Monday, May 11, 2015, Jim Booe Chapter #86 of the Disabled American Veterans (DAV) of Flagler County installed officers for the 2015-2016 year. Following the announcement of election results, a swearing-in ceremony was held and new officers immediately assumed their roles.
Raymond A. Parker, former Junior Vice Commander, was elected to the position of Commander. Parker has been a member of the DAV for eight years, and has shown his commitment to the chapter through his active participation in various DAV-involved programs, including Flagler County's Veterans Advisory Council, Access Flagler First, and the Veteran's Justice Program. Parker recently taught JROTC classes at area high schools and was instrumental in several successful DAV campaigns, including 2014's "Membership Campaign In-a-Box". A resident of Flagler Beach, Parker was last year's keynote speaker at the Flagler Beach Memorial Day Tribute and worked with city officials to plan this year's program.
George J. Schnaudigel of Palm Coast and prior DAV 86 Commander, was elected to the Senior Vice Commander position. In this capacity, Schnaudigel will also be Chairman of the chapter's Membership Committee. According to Parker, "George's understanding of the chapter and its workings, his historical perspective, and his in-depth knowledge of its members and State and National leaders, will ensure a smooth transition for the new cadre of officers." Serving in the position of Junior Vice Commander will be Harry Williams. Williams, a resident of Flagler Beach, brings previous experience in DAV leadership, having served Chapter 86 in various capacities in the past. Larry Rekart of Palm Coast will remain as chapter Treasurer, providing continuity and stability to the leadership team through his expertise in this critical position. Continuing in an interim position as Adjutant for the Chapter is Dennis M. Vello of Palm Coast. Dennis also serves as a member-at-large on the Executive Committee. Having recently been appointed as Judge Advocate for the chapter is James Laughlin of Ormond Beach, who will also serve as the Chairman of the Legislative Committee. Laughlin is a member-at-large of the chapter's Executive Committee and a former practicing attorney. Rounding out the leadership team are Art Schrader, Chaplin for Chapter 86, and several Executive Committee Members-at-Large: James E. Dupuy and Raymond J. O'Connor of Palm Coast, and Drake M. Davis of Ormond Beach, who also serves the chapter as lead Service Officer. "We have a broad and comprehensive agenda for 2015-16," comments Commander Parker. "This is a strong group of individuals on our leadership team who have the experience and know-how to get the job done. With them and the assistance of our chapter members and members of the DAV Auxiliary, I am confident we can accomplish our objectives." Jim Booe Chapter 86 of the Disabled American Veterans is located at 208 S 6th Street in Flagler Beach, via phone at (386) 439-2122, or on the Web at [email protected].
First Amendment Foundation adds another tool to increase open government in Florida: The First Amendment Foundation has added another service to advance open government in the state of Florida. We have a new online Open Government Training program. The course provides an overview of Florida's public meetings and public records requirements and is helpful for anyone who uses public records, as well as for those required to stay current on the law. Additionally, the program also meets Section 112.3142 of the Florida Statutes open government annual training requirement of all constitutional officers and elected municipal officers. The term "constitutional officers" includes the Governor, the Lieutenant Governor, the Attorney General, the Chief Financial Officer, the Commissioner of Agriculture, state attorneys, public defenders, sheriffs, tax collectors, property appraisers, supervisors of elections, clerks of the circuit court, county commissioners, district school board members, and superintendents of schools. You have three options: you can take the entire course that covers public records and the sunshine law for $60 or the individual sections of the public records or sunshine law for $35 per section. Members pay just $50 for the entire program or $30 for each section. To register, go to Online Training Registration and select which course you'd like to take. Continuing education credits for IIMC, FACC, and FBCI are available for this training for an additional fee. CLE credits from the Florida Bar are pending, and once approved, will be available for an additional fee. The training program was developed in cooperation with the National Freedom of Information's (NFOIC) education and training prototype project created through a grant from the John S. and James L. Knight Foundation. FAF's president, Barbara Petersen, is also member of NFOIC board of directors. FAF will continue to offer its annual Sunshine Seminars in the fall. The 2015 schedule will be available soon, so check our website, floridafaf.org.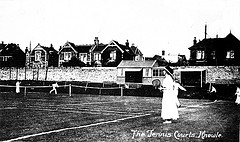 Palm Coast's Belle Terre Tennis Courts to close for 2-3 weeks for resurfacing: The City of Palm Coast's Belle Terre Tennis Courts will be closed beginning Tuesday, May 12, for resurfacing. The project is expected to take two to three weeks to complete. The court surface will be repaired, repainted and restriped. The restriping will include dual lines, meaning that the courts will have the regular tennis lines and then "shadow" lines for pickleball (on the outer courts) and U10 tennis (on the center court.) During this closure and through November 2015, the Palm Coast Tennis Center, 1290 Belle Terre Pkwy., will offer reduced rates for players. Prices shown are per person:
· Monday – $5 from 8 a.m.-8 p.m.
· Tuesday – 2 for Tuesday $2 from 4-8 p.m.
· Wednesday – $4 from 4-6 p.m. and $2.50 from 6-8 p.m.
· Thursday – $4 from 4-8 p.m.
· Friday, Saturday and Sunday – $5 from 8-11 a.m. and $2.50 from 11 a.m.-2 p.m.
Additionally, other public hard-surface courts are available at:
· Seminole Woods Neighborhood Park (1 court – lighted), 350 Sesame Blvd., Palm Coast
· Old Dixie Park (1 court), 1250 S. Dixie Hwy., Bunnell
· Wadsworth Park (3 courts), 2200 Moody Blvd., Flagler Beach
The City's pickleball program is suspended at this time and will resume at Belle Terre Park once the resurfacing project is completed. Once pickleball resumes, it will be held on Wednesdays from 6-8 p.m. and on Fridays from 11 a.m.-1 p.m. For additional questions, please call Palm Coast Parks & Recreation at 386-986-2323.
Stewart-Marchman-Act Behavioral Healthcare will run a free Mental Health First Aid (MHFA) certification course for Flagler County residents on Friday, May 15, from 8 a.m. to 5:30 p.m. at the Flagler County Government Services Building. The course will be instructed by Sini Summerlin, MHFA instructor, who will teach a five-step action plan to offer initial help to people with signs and symptoms of a mental illness, or who are in crisis, and learn to connect them with the appropriate professional, peer, social or self help care. "You are more likely to come in contact with a person who is experiencing a mental illness than a person suffering from a heart attack," stated Summerlin. "This is an essential course to take for anyone that works with young adults," added Summerlin. Anyone that resides or works in Flagler County can take the 8-hour Youth Mental Health First Aid course, but it is ideally designed for adults who work with young people, ages 12-18 — teachers, coaches, leaders of faith communities, social workers, and other caring citizens Seating is limited and registration is required. The Flagler County Government Services Building is located at 1769 E. Moody Blvd. in Bunnell and the class will be held in Building 2, 3rd Floor, Room 3. To register, follow this link.
For more information or to participate in a Mental Health First Aid training in Flagler County, visit www.mentalhealthfirstaid-florida.com or email Sini Summerlin, MHFA contact at [email protected].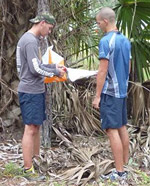 The Florida Agricultural Museum will be co-hosting an orienteering event on Saturday, May 16, from 9 a.m. to 3 p.m. at the museum facility, 7900 Old Kings Road North in Palm Coast. The event is being produced by the Florida Orienteering Club. There is a $2 per person registration fee. In addition there is a map fee of $4 for club members and $6 for non-members. Orienteering is the sport of navigating a series of designated locations on an outdoor course with a map and compass. The event is suitable for all ages. No experience is necessary and instructors will be on site for assistance. Closed toe shoes, sunscreen, insect repellent and water are recommended for all participants. The museum recently opened a permanent orienteering course at its facility. It is available when the museum is open to the public. There is $5 charge per user. The event will take place rain or shine. For more information, please visit floridaagmuseum.org or floridaorienteering.org or by contacting (386) 446-7630 or [email protected].
Food Truck Tuesdays on Tuesday, May 19: Enjoy gourmet food and family fun – all for a great cause – from 5-8 p.m. at Central Park in Town Center, 975 Central Ave., Palm Coast. This month, the Flagler County Sheriff's Office will provide demonstrations by its K-9 Unit, Command Unit and Mounted Posse. Entertainment will be hosted by Flagler Sheriff's PAL, including a DJ, music, face-painting, and fun games with prizes for kids. The Food Truck event will feature about a dozen food trucks – mobile kitchens, canteens and catering trucks that offer up gourmet foods including appetizers, main dishes, side dishes and desserts. Many menus are kid-friendly. The food trucks signed up for May include:
· Caketeer – gourmet cupcakes
· Kona Dog – Hawaiian Style Hot Dog, pulled pork, fries, coconut shrimp
· Monsta Lobsta – crab rolls, spicy lobster rolls, lobster bisque
· London Fishy & Chippy – corn fritters, fish tacos, butter beer (non-alcoholic)
· It's All Greek to Me – gyros (chicken, pork), Italian sausage
· Flaming Pizza – pizza, calzones, wraps
· Magic4urPlate – salmon, grouper, crab and shaved beef
· El Cubanito Subs – Cuban sandwiches, onion rings, steak sandwiches, pastrami subs, mahi, mohi
· Corl Concessions – cotton candy, snow-cones, hot chocolate, coffee
· Mama's Foods – chicken quesadillas, fried shrimp, chicken tenders
· Chi Phi – chili cheese fries, roast pork sandwiches, hot dogs, salad, cheese curds
· Bruster's Real Ice Cream/Nathan's – ice cream and shaved ice
· Barnwood BBQ – Angus beef brisket, ribs, mac & cheese, pulled pork, fried fruit pies
Proceeds from the May 19 Food Truck Tuesday will go to Flagler Sheriff's PAL. Food Truck Tuesdays is held every other month, on the third Tuesday of the month. Food Truck Tuesdays is presented by the City of Palm Coast Parks & Recreation Department. For more information, call 386-986-2323 or visit www.palmcoastgov.com/foodtruck.


Blood donations are urgently needed. Patients in our local hospitals are in need of blood transfusions, and the need for blood does not take a holiday. That's why OneBlood is asking people to donate immediately.
Big Red Bus schedule in Flagler-Palm Coast:
Thursday May 14th 9:00AM – 2:00PM Florida Hospital Flagler, 60 Memorial Med Parkway, Palm Coast
Friday May 15th 1:00PM – 6:00PM Epic Theatre, 1185 Central Ave, Palm Coast
Saturday May 16th 9:00AM – 2:00PM Bunnell Festival, 200 East Moody Blvd, Bunnell
Monday May 18th 11:00AM – 4:00PM City of Palm Coast, 160 Cypress Point Parkway, Palm Coast
Wednesday May 20th 12:00PM – 5:00PM US Post Office, 2 Pine Cone Drive, Palm Coast
Friday May 22nd 1:00PM – 6:00PM Epic Theatre, 1185 Central Ave, Palm Coast
Sunday May 24th McDonalds Restaurant, 5190 East Highway 100, Palm Coast
Monday May 25th Bealls Outlet, 9 Old Kings road, Palm Coast
Friday May 29th Zaxby's, 180 Cypress Edge Drive, Palm Coast
Saturday May 30th Walmart Supercenter, 174 Cypress Point Parkway, Palm Coast
Sunday May 31st Lowe's, 315 Cypress Edge Drive, Palm Coast

Cultural Coda: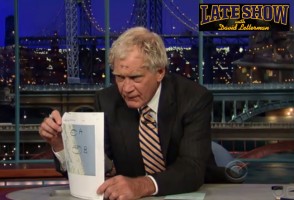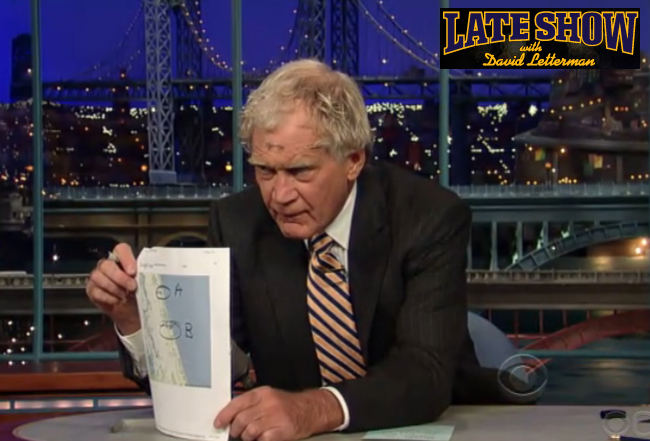 David Letterman knew how to talk: "[I]t's easy to overlook the most important thing Mr. Letterman has nurtured in his three-plus decades as a nightly talk-show host: talk. Talk — relatively spontaneous, genuine, unrehearsed conversation — was, of course, the main point of the genre when the "Tonight Show" was pioneered by Steve Allen back in 1954, redefined by Jack Paar when he took the helm in 1957, and turned into a national institution by Johnny Carson in the '60s and '70s. Here was a place where show-business celebrities could drop at least some of their public persona and give us a glimpse of what they were "really" like. Sure, that glimpse was always a little stage-managed — the conversational topics screened, the anecdotes carefully baked. But those nightly sessions on the "Tonight Show" guest couch were a relaxed, human-scale refuge in a hype-filled showbiz world. Mr. Letterman, like Mr. Carson before him, understood this. He never shirked his publicity duties ("let's show the clip"), and he valued guests like Martin Short and Steve Martin, who came primed with fresh material. But he took the interviews seriously. He asked real questions and actually listened to the answers. He rarely fawned, or let his guests off the hook. He poked their sensitive spots and cut through the phoniness. When he talked to politicians and other newsmakers, he was informed, even passionate. (As the years went on, he did less and less to hide his liberal political views.) When he baited guests like Donald Trump and Bill O'Reilly, his quips couldn't totally hide the disdain. When he talked to ordinary civilians — dog owners with their stupid pet tricks, kids showing off their science projects — he was naturally curious, engaged and winning. Whenever a star came on and tried to play him — Joaquin Phoenix in his sullen faux-rap-star phase, for example — Mr. Letterman showed no patience. He didn't want a performance; he wanted people." Richard Zoglin in The Times.