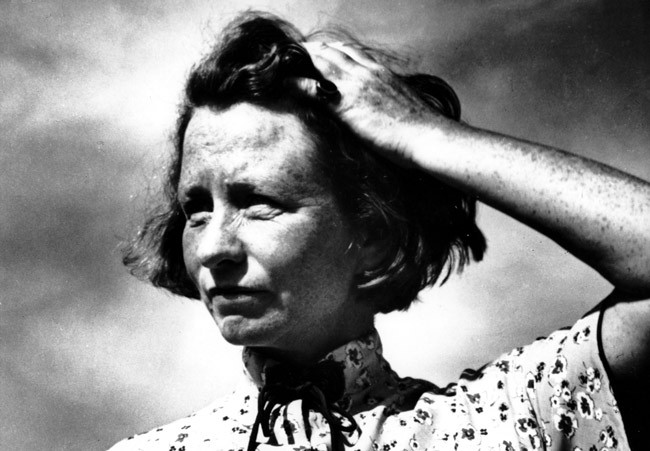 Today's weather: partly cloudy, high of 83, low of 63. Details here.
Today's fire danger is Low. Flagler County's Drought Index is at 299
The weather in Singhet, Romania: Rain, high of 70, low of 50. Details.
The OED's Word of the Day: galanty show, n..
The Live Community Calendar
Today's jail bookings.
Today's Briefing: Quick Links

Note: all government meetings noticed below are free and open to the public unless otherwise indicated.
This is Teacher and Staff Appreciation Week in Flagler County schools.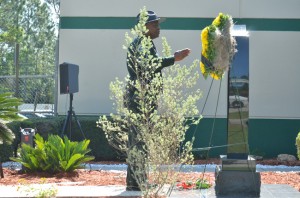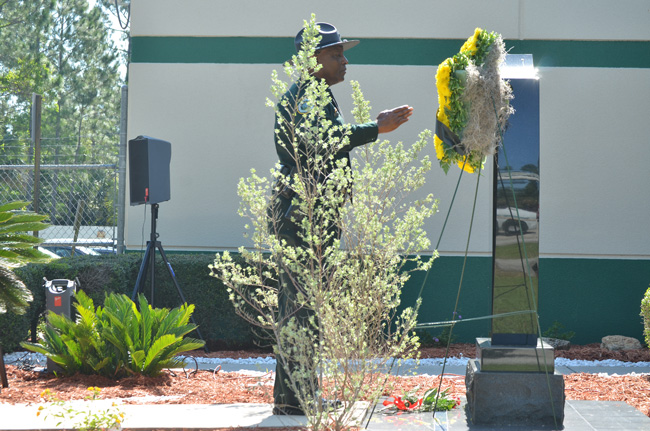 The annual Flagler County Peace Officer's Memorial Ceremony will be held at 11:30 a.m. at the Kim C. Hammond Justice Center located at 1769 East Moody Boulevard, Bunnell. Members of the Sheriff's Office along with representatives of federal, state and local law enforcement and emergency responders as well as local government officials are expected to be in attendance. The ceremony is held one week prior to "National Police Week" events in Washington D.C. to give deputies from the Sheriff's Office the opportunity to attend national ceremonies. Law enforcement officers will gather to remember Flagler County Sheriff Perry Hall who was killed in the line-of-duty on August 21, 1927, Deputy George "Son" Durrance who was killed in the line-of-duty on August 25, 1927, Deputy Charles "Chuck" Sease who was killed in the line-of-duty on July 5, 2003 and Sergeant Francesco "Frankie" Celico who died on September 9, 2011. "Every year we take time to remember and honor the law enforcement officers who have made the ultimate sacrifice. The ceremony is open to the public and I encourage the public to attend," said Sheriff Jim Manfre. For additional information on National Police Week, please visit here. Additional information regarding law enforcement officers that have been killed in the line-of-duty can be found by visiting the Officer Down Memorial page.

The Flagler County Commission holds a special meeting in the first floor conference room of the Government Services Building in Bunnell to hear an update on the Hammock Beach Resort hotel reconstruction by the Salamander group, which manages Hammock Beach and will rebuild the existing lodge onto a 198-room hotel. As part of the Resort ownership's ongoing financial commitment to the economic future of Flagler County and the development of the hotel, Salamander's president, Prem Devadas, will present a check of $250,000 to the Board of County Commissioners for beach access funding. Salamander agreed to contribute a total of $500,000. The check presentation is at 1:45 p.m. The special meeting is at 2 p.m.
See Also:

Bunnell City Government hosts National Day of Prayer event: For the fifth consecutive year, Bunnell city government is marking the National Day of Prayer in an event that has tended to draw various officials from around the county, though in much greater numbers during election years. Members of the local pastoral community will be joining together in this ecumenical event at the Edward Johnson Park, 401 East Court Street (behind the Flagler Playhouse) with live inspirational music and guest speakers, including keynote speaker, Pastor Richard Summerlin. Speakers of all faiths have been invited and will share their inspirational words in the community's celebration of the National Day of Prayer. Refreshments will be provided courtesy of Chiumento, Selis and Dwyer Law Offices. For more information, contact City Commissioner John Rogers, the program chairman, at 931-1410 or Larry Williams, the city manager, at 437-7500 Ext. 2303. The event starts at 11:30 a.m. and is expected to run two hours.
See Also:

Old Kings Elementary School hosts the first annual Leader in Me Community Day starting at 12:30 p.m. at the school.
Rep. Ron DeSantis at Wadsworth Elementary School: DESantis, who just announced that he'll be running for Marco Rubio's Senate seat–and will therefore no longer be Flagler's congressman past November 2016–will be at Wadsworth Elementary for its Careers and Leadership in Our Community, in the school's cafeteria, at 2:20 p.m.
Schoolwide art show at Bunnell Elementary, all grades represented, starting at 6 p.m. in Building 11, the cafe.
Poetry Slam at Rymfire Elementary. 6:30 p.m.
The Matanzas High School Chorus is in performance at the Pirate Theater at 7 p.m.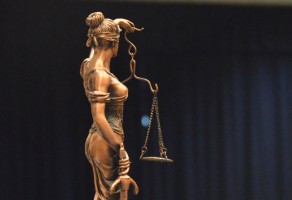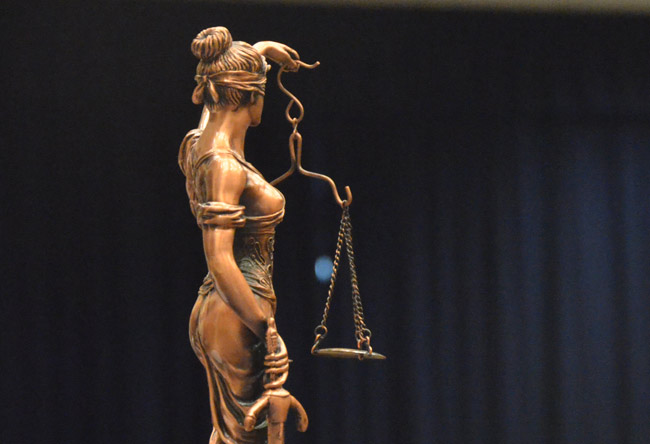 Judge J. David Walsh is in pre-trial hearings starting at 9 a.m. this morning. An extensive docket includes the case of Wesley Alan Brown, accused in 2014 of embezzlement, securities fraud, sale of unregistered securities and grand theft of over $20,000; Preston Harris, who was one of two men–Ka'Juan Harris was the other–arrested last July for robbing and beating three men at gunpoint on State Road 100; and Esteban Alejandro Rodriguez, accused of raping and abusing a 15-year-old girl who was in his custody over several years. The docket also includes numerous drug-related cases. Walsh will also be sentencing two felons on drug-related charges. (1:30 p.m., Courtroom 401.) Judge Melissa Moore Stens holds arraignments and hears cases involving failing to respect deferred prosecution agreements, pre-trial hearings and arraignments starting at 1:30 p.m., Courtroom 403.
A foreclosure sale for four properties is scheduled at 11 a.m. in the civil department lobby.
The Florida Supreme Court releases opinions at 11 a.m. The court also hears arguments in four cases starting at 9 a.m.

Note: Most proceedings below can be followed live on the Florida Channel.

The state university system's Board of Governors holds a conference call and consider reappointing 13 members of university boards of trustees. The Senate, which holds confirmation power, did not take action on those trustees during this spring's legislative session. (2 p.m. Call-in number: 1-888-670-3525. Code: 4122150353.)
–Compiled by the News Service of Florida

Today is Election Day in Britain, with David Cameron, the current prime minister, teetering against Ed Miliband, the Labour leader who's done very well in the past few weeks. Here's an explanation:

At least four Florida companies approved for ferry service to Cuba: "Licensed were Havana Ferry Partners of Fort Lauderdale, Baja Ferries of Miami, United Caribbean Lines Florida of Greater Orlando and Airline Brokers Co. of Miami and Fort Lauderdale. […] The ferry companies plan to offer trips that would be less expensive than charter flights, while allowing more luggage free. Many Cuban-Americans haul down hefty supplies for family homes and new private businesses. […] Americans still are not allowed to travel to Cuba for general tourism under the terms of the U.S. embargo, which remains in place. Only Congress can lift the embargo." From the Sun-Sentinel.
Florida mother held hostage uses online pizza order to ask for help: "Cheryl Treadway was held by her boyfriend at knifepoint Monday afternoon, along with her three children, authorities said. She persuaded him to let her use a cell phone to order a pepperoni pizza online from Pizza Hut, according to authorities. "Under the comments section, there was a message asking them to send help and call 911 as they were being held hostage," the Highlands County Sheriff's Office said in a statement. […] The restaurant chain sent authorities to her house in Highlands County, where Treadway greeted them, carrying a child. […] After escorting her to safety, authorities coaxed Nickerson to come out peacefully. After some resistance, he emerged 20 minutes later, and the other children were removed from the home unharmed." From CNN.
Who's Afraid of Pope Francis? "An authentic pope should be a scary one. Jesus scared the dickens out of people (it cost him his life). Is Pope Francis truly scary? One might think so from the reaction of some guardians of orthodoxy, men like New York Times columnist Ross Douthat, who thinks he must threaten the pope with schism to protect the sanctity of marriage, since "this pope may be preserved from error only if the church itself resists him." But ecclesiastical nitpickers have no armies of similar thinkers to summon. This is not even medium scary. Now, however, something is looming that has billionaires shaking in their boots, and when Catholic billionaires shake, Catholic bishops get sympathetic shudders. These are the men who build their churches, hospitals, schools, and libraries. Catholic lore has made winning over such Money Men the mark of the true church leader—the Bing Crosby priest crooning dollars out of a cranky donor in Going My Way, or the J. F. Powers priest putting up with a wealthy boor to get a golf course for his retreat house. […] Those who profit from what harms the earth have to keep the poor out of sight. They have trouble enough fighting off the scientific, economic, and political arguments against bastioned privilege. Bringing basic morality to the fore could be fatal to them. That is why they are mounting such a public pre-emptive strike against the encyclical before it even appears. They must not only discredit the pope's words (whatever they turn out to be), they must block them, ridicule them, destroy them. The measure of their fear is demonstrated by an article in First Things, the Catholic journal that defended the donations to bishops of the pederast religious founder Marcial Maciel. The First Things writer Maureen Mullarkey calls the pope "an ideologue and a meddlesome egoist," and continues: "Francis sullies his office by using demagogic formulations to bully the populace into reflexive climate action with no more substantive guide than theologized propaganda."" Gary Wills in the New York Review of Books.

Road and Interstate Construction: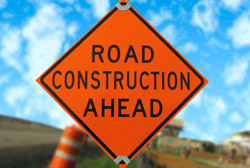 Palm Coast: Palm Coast Parkway between Cypress Point Parkway and Florida Park Drive. IMPACTS: Lane shifts and closures will occur and this may cause traffic congestion on this already busy roadway. Most construction work will occur between 9 p.m. and 7 a.m. though weather and unforeseen issues may adjust the schedules. This project will be complete by December 2015."
Matanzas Parkway Bridge at I-95 Matanazas Parkway at the I-95 bridge will close on June 5 at 7 p.m. for the I-95 interchange project and will remain closed until Aug. 9. Detour will be via Old Kings Road. Details here.
Flagler County: County Road 305 is now detour-free. 
Volusia: I-4 Widening from SR 44 to east of I-95, Monday and Friday, 7:00 a.m. – 5:00 p.m., Eastbound/Westbound shoulder closing. Sunday through Thursday, Eastbound and Westbound lane closures as needed from 8 p.m. to 6 a.m. Motorists should be aware of traffic shifts near Canal St./SR 44.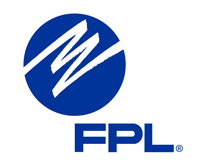 Warning: FPL Phone Scam in Flagler Beach Area: The Flagler Beach Police Department is providing this awareness announcement in an effort to warn and alert citizens in our community that there is a telephone "scam" currently taking place in the area. The scams involves a phone call from an individual representing themselves as an employee from Florida Power Light (FPL). In the only reported case in Flagler Beach the business owner was skeptical of the call and refused to provide any information. The caller advised that the business failed to pay the previous month's electric bill and that a payment needed to be made immediately. Florida Power & Light is aware of the current "scam" and their website posted the following information: "Phone scammers posing as FPL employees are targeting customers across our 35 county service territory. These scammers are using false phone numbers that could appear on a caller ID to be FPL. They then threaten to shut the power off unless a payment is made immediately with a Green Dot Money-Pak card. These calls are not from FPL. We will never call and demand credit card information or take Green Dot Money-Pak cards as payment. In fact, we do not ask for any personal information from you unless you initiate the contact. If you ever receive a strange call and are in doubt, hang up and call us at the phone number listed at the bottom of your FPL bill."Citizens in our community should stay vigilant and maintain a healthy skepticism should they receive any telephone calls of this nature. If you receive a call of this nature and are unsure if it's legitimate, be cautious and contact your local Law Enforcement agency for assistance. If you have any questions, please feel free to contact Captain Doughney or any member of the Flagler Beach Police Department. Additional on-line information on FPL "Scams, Fraud & Imposters" can be located at https://www.fpl.com/landing/protect.html. The toll free phone number to report any FPL scam is 1-800-226-3545.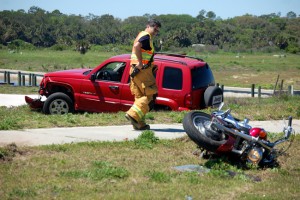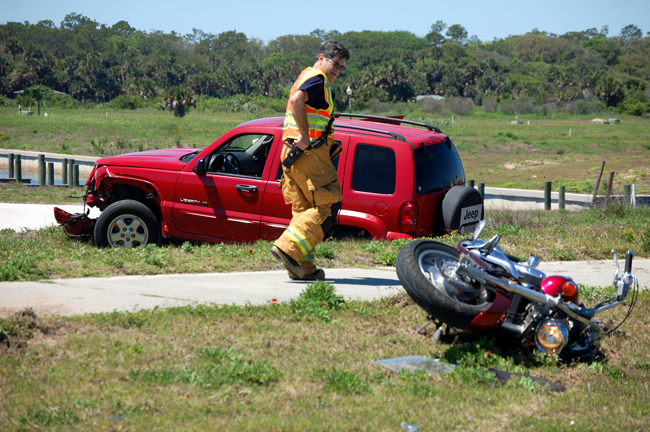 May is Motorcycle Safety Awareness Month: Share the Road: In a state where growing numbers of motorcycles and vehicle drivers share the roads, it is important for all motorists to practice safe driving behaviors to prevent motorcycle crashes. With more than 80,000 miles of roads and ideal, year-round riding conditions, Florida is a popular location for motorcyclists. More than a million drivers in Florida have a motorcycle endorsement on their driver licenses and there are over 600,000 motorcycles registered in the state, not including all of the out-of-state motorcycle enthusiasts that come to Florida to ride. With the anticipated increase in motorcycle traffic during the summer months, the Department of Highway Safety and Motor Vehicles and the Florida Department of Transportation are promoting May as Motorcycle Safety Awareness Month in Florida. "Regardless of your mode of transportation, safety comes first," said Col. David Brierton, director of the Florida Highway Patrol. "Last year, there were nearly 10,000 motorcycle crashes in Florida that resulted in 440 deaths and more than 9,800 injuries. By staying alert and using common sense and courtesy, drivers and riders alike can help to create a safer road environment for everyone." FDOT Secretary Jim Boxold said, "Florida has great weather and roads for motorcycle enthusiasts. FDOT is committed to making roads safe and usable by all, including motorcyclists. We all need to share the road and look twice for motorcycles." In 2013, 462 motorcyclists including passengers were killed in traffic crashes, a slight increase from 2012 (457). Those deaths account for 19.2% of the total highway fatalities that year, despite motorcycle registrations representing only 3% of all vehicles in Florida. DHSMV and FDOT are asking motorcyclists to ride smart and motorists to share the road by using these simple tips.
Tips for motorcyclists:
 Make yourself more visible to motorists: Wear bright colors.
 Always wear safety gear.
 Train regularly.
 Stay out of blind spots, especially around large trucks. The smaller the vehicle, the more difficult it is for truck drivers to see it.
 Obey the speed limit. Twenty percent of speed-related motorcycle crashes (46) in 2014 resulted in a fatality.
 Always drive sober.
 Inspect your motorcycle before each ride to ensure your safety by having it in good working order.
Reducing the number of motorcycle-involved crashes goes beyond training and prevention on the part of the motorcyclist. Motorcycles are vehicles with the same rights and privileges as any motor vehicle on the roadway.
Tips for drivers:
 Always allow a motorcyclist the full lane width; never try to share a lane.
 Check for motorcycles by looking in your mirrors and blind spots before entering or leaving a lane of traffic and at intersections. Remain extra vigilant when entering or crossing intersections. In 2014, 15 percent (66) fatal motorcycle-involved crashes occurred within an intersection.
 Do not tailgate. Allow more following distance when following a motorcycle, so the motorcyclist has enough time to maneuver or stop in an emergency.
 Eyes on the road, hands on the wheel, and mind on driving – don't drive distracted.
 Always drive sober.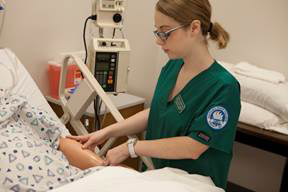 DSC nursing faculty teach technology integration: A team of Daytona State College nursing faculty will go international in coming weeks with presentations in Iceland and the Caribbean. Drs. Jane Rosati, Kelly Duffy, Mary Goetteman and associate professors Carole Peterson and Gail Petracca have been invited to present at the First International Integrated Nursing Symposium May 18-20 in Reykjavik, Iceland. Their presentation topic, "Embracing the Future of Nursing Education through the Integration of Technology and Conceptual Learning," will deal with alternative ways in nursing to serve communities, as well as how faculty can embrace education needs of the 21st century nursing student through curriculum changes and technology in the classroom. "Our presentation will focus on how we're integrating all of this into education today," Rosati said. "How active learning strategies with technology that replace lecture in the classroom and clinical setting result in better learning outcomes for nursing students." Rosati suggested that students of the 21st century learn in ways that have not been experienced before, and nursing faculty need to adjust educational tools. "We're talking about mobile technology, simulators, virtual reality – tools that not only help students assimilate information but also process and store information for future use. Students are better critical thinkers and health-care providers because of the integration of technology and conceptual learning." In June, Rosati, Peterson and Prof. Verona Earl also will present at the First International Conference on Medical Ethics, Healthcare Systems and Global Business Issues at Sea to be held aboard Norwegian Cruise Line's ship, the Norwegian Getaway. The trio will do a presentation on "Ethics in Nursing Today." Rosati said that because of advances in technology, health-care providers today are faced with new ethical issues. "The technology has allowed us to live longer with better quality of life, but in some situations, people are sicker today. So you're dealing with the ethics of should someone be able to decline, say, cancer treatments or dialysis. Should they be able to say, 'Just let me go.' These are questions the medical community must deal with today, and there are no simple answers." The faculty will cover their own travel expenses at no cost to Daytona State.

Friday, Saturday and Sunday: "Committed," At City Repertory Theatre: Don't miss the Florida debut of "Committed," a musical Featuring 13 original songs penned by Flagler Palm Coast High School graduate Andrew David Sotomayor. Written by Tricia Brouk, "Committed" brings audiences inside the psych ward to find out what happens when life begins to fray at the edges, and how people hold themselves together. "Committed" is a dark and beautiful book musical about eight people working through the pain of their mental illnesses. Pain is pain. We all know it, we all feel it, we all relate to it. Sometimes it's difficult to talk about. "Committed" is a theatrical experience that brings awareness to mental illness and with compassion and humor, try to get past the suffering. The hope is to use art and entertainment to de-stigmatize mental illness and get people talking about it.An unforgettable show that you won't want to miss. Tickets are $25. Call the box office at 386/585-9415 or click here for immediate ticketing. Show times: April 30, May 1, 2, 8, 9 at 7:30 p.m., matinees May 3, 10 at 2 p.m.
Stewart-Marchman-Act Behavioral Healthcare will run a free Mental Health First Aid (MHFA) certification course for Flagler County residents on Friday, May 15, from 8 a.m. to 5:30 p.m. at the Flagler County Government Services Building. The course will be instructed by Sini Summerlin, MHFA instructor, who will teach a five-step action plan to offer initial help to people with signs and symptoms of a mental illness, or who are in crisis, and learn to connect them with the appropriate professional, peer, social or self help care. "You are more likely to come in contact with a person who is experiencing a mental illness than a person suffering from a heart attack," stated Summerlin. "This is an essential course to take for anyone that works with young adults," added Summerlin. Anyone that resides or works in Flagler County can take the 8-hour Youth Mental Health First Aid course, but it is ideally designed for adults who work with young people, ages 12-18 — teachers, coaches, leaders of faith communities, social workers, and other caring citizens Seating is limited and registration is required. The Flagler County Government Services Building is located at 1769 E. Moody Blvd. in Bunnell and the class will be held in Building 2, 3rd Floor, Room 3. To register, follow this link.
For more information or to participate in a Mental Health First Aid training in Flagler County, visit www.mentalhealthfirstaid-florida.com or email Sini Summerlin, MHFA contact at [email protected].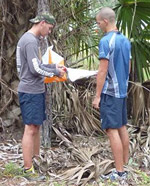 The Florida Agricultural Museum will be co-hosting an orienteering event on Saturday, May 16, from 9 a.m. to 3 p.m. at the museum facility, 7900 Old Kings Road North in Palm Coast. The event is being produced by the Florida Orienteering Club. There is a $2 per person registration fee. In addition there is a map fee of $4 for club members and $6 for non-members. Orienteering is the sport of navigating a series of designated locations on an outdoor course with a map and compass. The event is suitable for all ages. No experience is necessary and instructors will be on site for assistance. Closed toe shoes, sunscreen, insect repellent and water are recommended for all participants. The museum recently opened a permanent orienteering course at its facility. It is available when the museum is open to the public. There is $5 charge per user. The event will take place rain or shine. For more information, please visit floridaagmuseum.org or floridaorienteering.org or by contacting (386) 446-7630 or [email protected].
Food Truck Tuesdays on Tuesday, May 19: Enjoy gourmet food and family fun – all for a great cause – from 5-8 p.m. at Central Park in Town Center, 975 Central Ave., Palm Coast. This month, the Flagler County Sheriff's Office will provide demonstrations by its K-9 Unit, Command Unit and Mounted Posse. Entertainment will be hosted by Flagler Sheriff's PAL, including a DJ, music, face-painting, and fun games with prizes for kids. The Food Truck event will feature about a dozen food trucks – mobile kitchens, canteens and catering trucks that offer up gourmet foods including appetizers, main dishes, side dishes and desserts. Many menus are kid-friendly. The food trucks signed up for May include:
· Caketeer – gourmet cupcakes
· Kona Dog – Hawaiian Style Hot Dog, pulled pork, fries, coconut shrimp
· Monsta Lobsta – crab rolls, spicy lobster rolls, lobster bisque
· London Fishy & Chippy – corn fritters, fish tacos, butter beer (non-alcoholic)
· It's All Greek to Me – gyros (chicken, pork), Italian sausage
· Flaming Pizza – pizza, calzones, wraps
· Magic4urPlate – salmon, grouper, crab and shaved beef
· El Cubanito Subs – Cuban sandwiches, onion rings, steak sandwiches, pastrami subs, mahi, mohi
· Corl Concessions – cotton candy, snow-cones, hot chocolate, coffee
· Mama's Foods – chicken quesadillas, fried shrimp, chicken tenders
· Chi Phi – chili cheese fries, roast pork sandwiches, hot dogs, salad, cheese curds
· Bruster's Real Ice Cream/Nathan's – ice cream and shaved ice
· Barnwood BBQ – Angus beef brisket, ribs, mac & cheese, pulled pork, fried fruit pies
Proceeds from the May 19 Food Truck Tuesday will go to Flagler Sheriff's PAL. Food Truck Tuesdays is held every other month, on the third Tuesday of the month. Food Truck Tuesdays is presented by the City of Palm Coast Parks & Recreation Department. For more information, call 386-986-2323 or visit www.palmcoastgov.com/foodtruck.


Blood donations are urgently needed. Patients in our local hospitals are in need of blood transfusions, and the need for blood does not take a holiday. That's why OneBlood is asking people to donate immediately.
Big Red Bus schedule in Flagler-Palm Coast:
Friday May 8th 8:00AM – 2:15PM Matanzas High School, 3535 Old Kings Road, Palm Coast
Wednesday May 13th 11:30AM -4:30PM Department of Health Flagler, 301 Dr. Carter BLvd, Bunnell
Thursday May 14th 9:00AM – 2:00PM Florida Hospital Flagler, 60 Memorial Med Parkway, Palm Coast
Friday May 15th 1:00PM – 6:00PM Epic Theatre, 1185 Central Ave, Palm Coast
Saturday May 16th 9:00AM – 2:00PM Bunnell Festival, 200 East Moody Blvd, Bunnell
Monday May 18th 11:00AM – 4:00PM City of Palm Coast, 160 Cypress Point Parkway, Palm Coast
Wednesday May 20th 12:00PM – 5:00PM US Post Office, 2 Pine Cone Drive, Palm Coast
Friday May 22nd 1:00PM – 6:00PM Epic Theatre, 1185 Central Ave, Palm Coast
Sunday May 24th McDonalds Restaurant, 5190 East Highway 100, Palm Coast
Monday May 25th Bealls Outlet, 9 Old Kings road, Palm Coast
Friday May 29th Zaxby's, 180 Cypress Edge Drive, Palm Coast
Saturday May 30th Walmart Supercenter, 174 Cypress Point Parkway, Palm Coast
Sunday May 31st Lowe's, 315 Cypress Edge Drive, Palm Coast

Cultural Coda:
Lines Written In Recapitulation
I could not bring this splendid world nor any trading beast
In charge of it, to defer, no, not to give ear, not in the least
Appearance, to my handsome prophecies,
which here I ponder and put by.
I am left simpler, less encumbered, by the consciousness
that I shall by no pebble in my dirty sling
avail To slay one purple giant four feet high and distribute arms
among his tall attendants, who spit at his name
when spitting on the ground:
They will be found one day Prone where they fell, or dead sitting
—and pock-marked wall
Supporting the beautiful back straight as an oak
before it is old.
I have learned to fail. And I have had my say.
Yet shall I sing until my voice crack
(this being my leisure, this my holiday)
That man was a special thing, and no commodity,
a thing improper to be sold.
–Edna St. Vincent Millay