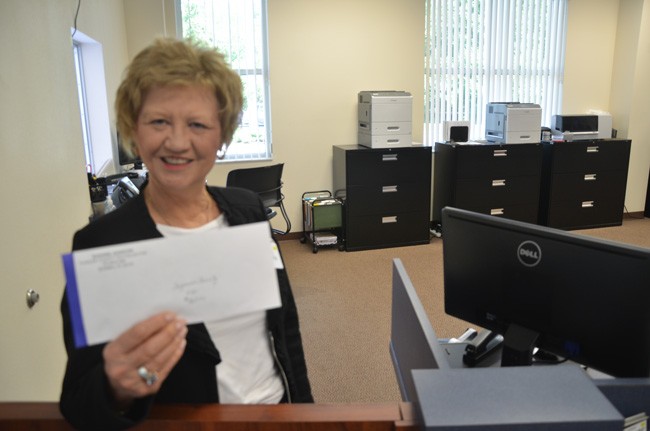 Today's weather (Saturday): sunny, high of 78, low of 61. Details here.
Today's fire danger is Low. Flagler County's Drought Index is at 291
The weather in Lae, Papua New Guinea: Mostly sunny, high of 90, low of 72. Details.
The OED's Word of the Day: pelf, n..
The Live Community Calendar
Today's jail bookings.
Today's Briefing: Quick Links
Note: all government meetings noticed below are free and open to the public unless otherwise indicated.
Friday: Mala Compra Trail ribbon-cutting: Rescheduled from Tuesday afternoon, Flagler County commissioners and Hammock residents gather at Bings Landing at 9 a.m. today for the ribbon-cutting.
Friday: JAXUSA Partnership and Northeast Regional Council Forum: Several Flagler County Commissioners are attending the economic development forum today at the Sheraton Jacksonville, 10605 Deerwood Park Blvd.
Friday: Matanzas High School Prom, at River House in St. Augustine.
Friday, Saturday and Sunday: "Committed," At City Repertory Theatre: Don't miss the Florida debut of "Committed," a musical Featuring 13 original songs penned by Flagler Palm Coast High School graduate Andrew David Sotomayor. Written by Tricia Brouk, "Committed" brings audiences inside the psych ward to find out what happens when life begins to fray at the edges, and how people hold themselves together. "Committed" is a dark and beautiful book musical about eight people working through the pain of their mental illnesses. Pain is pain. We all know it, we all feel it, we all relate to it. Sometimes it's difficult to talk about. "Committed" is a theatrical experience that brings awareness to mental illness and with compassion and humor, try to get past the suffering. The hope is to use art and entertainment to de-stigmatize mental illness and get people talking about it.An unforgettable show that you won't want to miss. Tickets are $25. Call the box office at 386/585-9415 or click here for immediate ticketing. Show times: April 30, May 1, 2, 8, 9 at 7:30 p.m., matinees May 3, 10 at 2 p.m.
Saturday: Arbor Day 5K Root Run/Walk and Free Fun Run in Palm Coast's Town Center: Registration starts at 8 a.m. followed by the Free Fun Run at 9 a.m. The run/walks will start and finish on Lake Avenue in Central Park at Town Center, 975 Central Ave. in Palm Coast. Awards will be given out at Central Park Main Stage after the race. This race will close out the 2014-2015 season in the Palm Coast Running Series. Register for the 5K Root Run/Walk at www.palmcoastgov.com/ArborDay. (Pre-registration is not required for the children's Fun Run.) Participants of the 5K Root Run/Walk are guaranteed a race T-shirt and goody bag if they register by April 24. Entry fees and pre-registration deadlines are as follows:
· Online registration closed. $25 In-person registration closes May 1. Register in-person 8 a.m.-5 p.m. weekdays at the Palm Coast Community Center, 305 Palm Coast Parkway, NE. Checks, money orders, cash and credit cards accepted. $30 Race day entry fee – cash or checks only – at Central Park (along Lake Avenue). Veterans with military ID receive free entry
Packet Pick Up will be held at the Community Center from 8 a.m. to 6 p.m. May 1, or at 7 a.m. on race day at Central Park (on Lake Avenue). Prizes will be awarded to the overall male and female runners, as well as the top three men and women in 15 age groups. The race will be chip-timed. Children participating in the Fun Run will receive a ribbon. A ceremony honoring the overall winners for the Palm Coast Running Series will immediately follow the 5K Root Run awards. After the races, enjoy the free Arbor Day celebration from 9 a.m. to 2 p.m. at Central Park. Bring canned food or pet food items and exchange them for a three-gallon native hardwood tree (while supplies last). Feed a Mouth, Get a Tree, Grow a Community is the theme. The event will also feature a butterfly tent, zoo exhibits, green vendors, a fire prevention activity, entertainment and kite flying/building. The popular Native Butterfly release is set for 11 a.m. Complete details are available here. For more information, contact City of Palm Coast Urban Forester Carol Mini at 386-986-3722.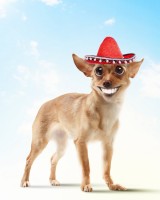 Saturday: Calling All Chiuhuahuas:  The City of Daytona Beach's Cultural Services Division is looking for 200 Chihuahuas in full costume to help set a Guinness World Record as part of Chihuahua De Mayo. This fun-filled, family event will take place at the world's most famous bandshell May 2nd from 12 noon to 4 p.m. Chihuahua owners need to bring a copy of the pedigree registration or a birth certificate to verify that their dog(s) are pure breed, so they can take part in this record attempt.
Registration….12:00 – 1:30 p.m.
Guinness Book of World Records Attempt for most Chihuahuas in costumed attire (minimum 2 piece costume)….2:00 p.m.
Bandshell to Boardwalk Parade After Record Attempt
Parade Prizes – King & Queen Chihuahua Winners, Best Costume, Best Temperament, Best Hat, Best Duo, and Best Trio
1:00 – 3:30 p.m. – Mariachi Band – "Charros De Mexico" from Orlando
Mexican Hat Dance Off – Pinatas – Candy
Pet Rescue – Food – Vendors (vending space available)
$5 Admission Fee – a portion of the proceeds will go to benefit the Halifax & Flagler Humane Societies and the Arnie Foundation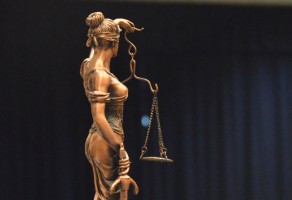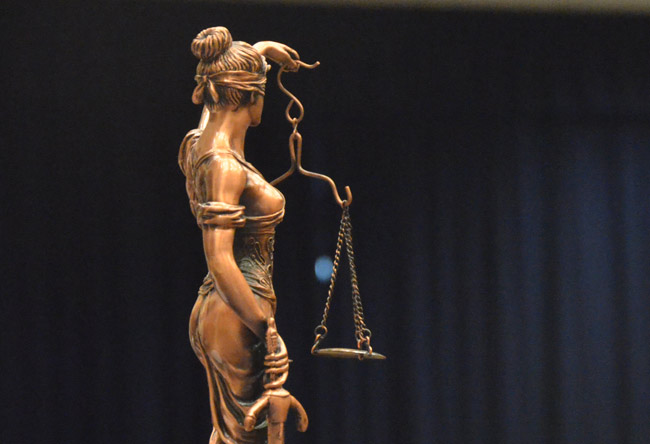 A very light court docket Friday: County Judge Melissa Moore-Stens has a 9 a.m. mediation in Courtroom 404. Otherwise, judges are in chambers.

Note: Most proceedings below can be followed live on the Florida Channel.

Friday is the final scheduled day of the 2015 legislative session. But the Capitol likely will be quiet, after the House adjourned Tuesday and the Senate wrapped up floor sessions Wednesday. Lawmakers, however, won't be gone long. They will be back in May or June for a special session on the budget.
The House faces a 10 a.m. deadline to respond to a petition filed Thursday by Senate Democrats in the Florida Supreme Court. Democrats contend that the House's decision to adjourn the regular legislative session Tuesday violated the state Constitution, and they are asking the court to order the House to reconvene.
The state Agency for Health Care Administration will hold the third in a series of public hearings about a proposal to the federal government for continued funding of the Low Income Pool, or LIP, program. The program provides key funding to hospitals and other providers that care for large numbers of low-income and uninsured patients. It is scheduled to expire June 30. (2 p.m., Agency for Health Care Administration, 2727 Mahan Dr., Tallahassee.)
–Compiled by the News Service of Florida

Friday is May Day, with marches and protests planned across the country, tied to recent police brutality demonstrations.
Sunday is World Press Freedom Day: President Obama meets with journalists on Friday. The United States ranks 49th–49th!–in the world in press freedom: "Top of the list, as so often, are three Scandinavian countries: Finland, which has been in first place for five years in succession, followed by Norway and Denmark. At the other end of the scale, Turkmenistan, North Korea and Eritrea, in last place, were the worst performers. France is ranked 38th (up one place), the United States 49th (down three places), Japan 61st (down two places), Brazil 99 (up 12 places), Russia 152 (down four places), Iran 173rd (unchanged) and China 176th (down one place)."

Jeb Bush calls for welfare, education reform in wake of Baltimore riots: Republican presidential hopeful Jeb Bush on Thursday urged Americans to not lose perspective in the aftermath of the Baltimore riots, and offered his own policy prescription for simmering tensions in poor communities. "A young man died and that's a tragedy for his family," Bush said about 25-year-old Freddie Gray, who died last week after suffering severe injuries while in police custody. "This is not just a statistic; this is a person who died." […] Bush on Thursday touted the education reforms he oversaw as Florida's governor, arguing that expanding school choice is one way to improve opportunities for at-risk children. […] Bush, whose support for Common Core has become a liability for him with Republican primary voters, continued to make the case for a uniform set of high academic standards. […] Still, he criticized a decision to have the Baltimore Orioles to play a scheduled baseball game at Camden Yards Wednesday without any fans in the stands. "It sends the wrong signal," Bush said." From Politico.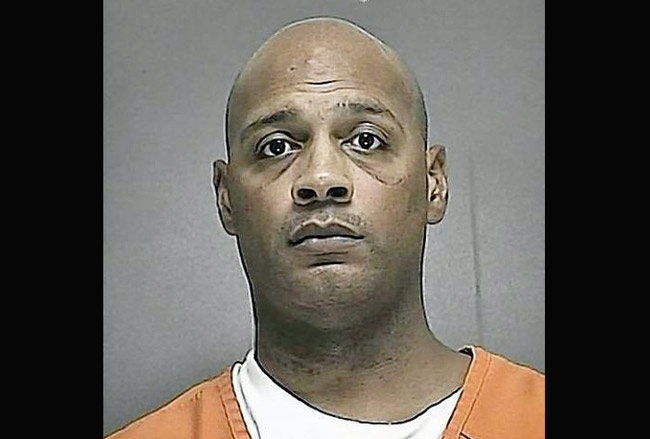 Death Sentence Upheld in Deltona X-Box Murders: "The Florida Supreme Court on Thursday rejected an appeal by a man sent to Death Row for his involvement in the 2004 murders of six people in a Deltona home — a case that drew national attention and became known as the "Xbox murders." Jerone Hunter, who was sentenced to death for four of the murders and received life sentences for the other two, argued in the appeal that he had ineffective legal representation in the case. But the Supreme Court unanimously upheld a circuit judge's decision that rejected Hunter's arguments. Hunter, now 29, and three other men were accused of breaking into the Deltona home in August 2004 and bludgeoning the victims with baseball bats. The murders drew national attention, at least in part because of their gruesome nature and the number of victims. Also, the case became known as the "Xbox murders" because it involved a dispute about some belongings of Hunter and convicted ringleader Troy Victorino, including an Xbox video-game system. Victorino also was sentenced to death, while two other men, Robert Cannon and Michael Salas, received life sentences." From the News Service of Florida.
Big Dangers for the Next Election: "While people are wasting their time speculating about who will win the presidency more than a year from now—Can Hillary beat Jeb? Can anybody beat Hillary? Is the GOP nominee going to be Jeb or Walker?—growing dangers to a democratic election, ones that could decide the outcome, are being essentially overlooked. The three dangers are voting restrictions, redistricting, and loose rules on large amounts of money being spent to influence voters. In recent years, we've been moving further and further away from a truly democratic election system. The considerable outrage in 2012 over the systematic effort in Republican-dominated states to prevent blacks, Hispanics, students, and the elderly from being able to vote—mainly aimed at limiting the votes of blacks and Hispanics—might have been expected to lead to a serious effort to fix the voting system. But quite the reverse occurred. In fact, in some of the major races in 2014, according to the highly respected Brennan Center for Justice, the difference in the number of votes between the victor and the loser closely mirrored the estimated number of people who had been deprived of the right to vote. And in the North Carolina Senate race, the number of people prevented from voting exceeded the margin between the loser and the winner. But even if it cannot be shown that the suppression of votes made the difference in the outcome of an important race in a given state, that doesn't exactly make voter suppression benign. Hundreds of thousands of people are being denied their constitutionally guaranteed right to vote. They have the misfortune of living in a state controlled by one party that wants to deprive the other party of as many votes as possible of the groups that tend heavily to support it. The ostensible rationale for such an effort—voter fraud—is itself a fraud." From the New York Review of Books.
The Embattled First Amendment: The Supreme Court is interpreting free speech in new ways that threaten our democracy: ""However sacred the idea of free speech remains for us today, we should recognize that its most fervent champions are not standing up for mistrusted outliers, such as Holmes had in mind, or for the dispossessed and powerless. Today's advocates do the bidding of insiders—the super-rich and the ultra-powerful, the airline, drug, petroleum, and tobacco industries, all the winners in America's winner-take-all society. In a country where the gap between the haves and have-nots has grown so extreme that both political parties now pay lip service to populism, the haves have seized free speech as their cause—and their shield. The landmark Citizens United v. Federal Election Commission case in 2010, in which the Supreme Court ruled that the government may not ban so-called independent spending by corporations in elections, is often described as being about campaign finance law, since it dealt with a statute intended to boost confidence in the political system by reducing the role of big money in elections. But to the justices in the majority (Roberts, Scalia, Anthony M. Kennedy, Clarence Thomas, and Samuel A. Alito Jr.), the case was about free speech. The principle, Kennedy wrote, is that "the Government lacks the power to restrict political speech based on the speaker's corporate identity." To mark the fifth anniversary of the Citizens United ruling, public-interest organizations issued reports that, as a result of it, corporations, unions, and individuals have spent more than a billion dollars on political campaigns, with the Center for Responsive Politics estimating that contributions from business dwarf those from labor by about 15-to-one. Citizens United was about political speech, but it was built on principles established for commercial speech—the kind of solicitation that a business makes to potential customers. The Supreme Court initially treated commercial speech as having less importance than political speech. But the protection of commercial speech is now a formidable tool for American enterprise—and Citizens United shows how far the Court has taken the concept. From the American Scholar.

Road and Interstate Construction: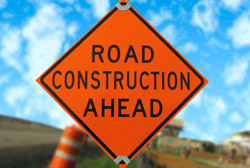 Palm Coast: Palm Coast Parkway between Cypress Point Parkway and Florida Park Drive. IMPACTS: Lane shifts and closures will occur and this may cause traffic congestion on this already busy roadway. Most construction work will occur between 9 p.m. and 7 a.m. though weather and unforeseen issues may adjust the schedules. This project will be complete by December 2015."
Matanzas Parkway Bridge at I-95 Matanazas Parkway at the I-95 bridge will close on June 5 at 7 p.m. for the I-95 interchange project and will remain closed until Aug. 9. Detour will be via Old Kings Road. Details here.
Flagler County: County Road 305 is now detour-free. 
Volusia: I-4 Widening from SR 44 to east of I-95, Monday and Friday, 7:00 a.m. – 5:00 p.m., Eastbound/Westbound shoulder closing. Sunday through Thursday, Eastbound and Westbound lane closures as needed from 8 p.m. to 6 a.m. Motorists should be aware of traffic shifts near Canal St./SR 44.
County Road 304 Project Map and Description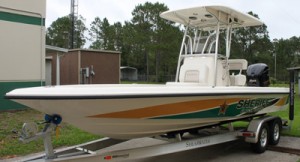 New Boat for the Sheriff's Office: The Flagler County Sheriff's Office recently purchased a 23' Shearwater boat with a Yamaha 250 motor. The purchase was made possible through the Florida Inland Navigation District (F.I.N.D.) Waterway Assistance Program which matched the Sheriff's Office, contribution of $30,000. The Waterway Assistance Program was established by the Florida Legislature and the District for the purpose of financially cooperating with local governments to alleviate problems associated with the Atlantic Intracoastal Waterway and associated waterways within the District. The program is authorized by Section 374.976, Florida Statutes, and is administered under the provisions of Chapter 66B-2, Florida Administrative Code.
Palm Coast Mayor Jon Netts serves as the Secretary for the F.I.N.D. Board of Commissioners and supported the need for the vessel. "FIND is proud to partner with the Flagler County Sheriff's Office in helping make the local Intracoastal Waterway a better, safer place for all boaters. FIND's matching grant allows the Sheriff to maintain a much-needed presence on the waterway," said Mayor Jon Netts "It is important for our deputies to have a marine presence on our Intracoastal Waterway throughout Flagler County," said Sheriff James L. Manfre. "Our marine patrol and divers assist with water rescues, water craft accidents and other water related issues." The Shearwater boat was manufactured by Maritec Industries, Incorporated and was purchased in Groveland, Florida. The total cost of the boat is $63,604.67. For more information on the new boat, please contact Sergeant Mike Lutz at 386-586-2623 or [email protected]. For more information about F.I.N.D., please visit www.aicw.org.
Jeans For Strings: Tax Collector's Office Donates to $360 to Flagler Youth Orchestra: Every month at the Flagler County Tax Collector's Office, the staff designates one of its favorite charities as the recipient of that month's fund-raising. The fund-raising happens two ways. One is by placing contribution jars at each teller station. (The Family Life Center, the shelter for abused women and children, is the current beneficiary.) Another fund-raising mechanism is the monthly jeans deal. Suzanne Johnston, the tax collector, allows her staff to wear jeans on Fridays. But to do so, jeans-wearers contribute $15 to the charity bowl. At the beginning of the month, the staff, randomly picks the name of its favored charity that month. In April, Johnston's charity was picked: the Flagler Youth Orchestra, the school-district-supported after-school program that numbers some 350 students. By month's end, the office had raised $360. That number was almost immediately doubled: as soon as the program director announced the donation on Facebook, Thea Mathen, Bunnell's most generous philanthropist and a recurring donor to the Youth Orchestra, donated $350, helping the year's fund-raising total to top $16,000, just $2,000 short of the year's goal. While the school district support much of the program, it cut back its support two years ago, leaving the program responsible for paying for one of its teachers. The program has always been responsible for covering the costs of all student scholarships–students who cannot afford instruments are provided one, and more than a third of the program's students take advantage of the benefit. The program must also pay for its music library and other incidental costs. The Flagler Youth Orchestra presents its final concert of the year at the Flagler Auditorium Monday evening at 7 p.m.


The Flagler Youth Orchestra performs its third and final concert of the 2014-15 season on Monday, May 4, at 7 p.m. at the Flagler Auditorium in Palm Coast. Conductor Sue Cryan and fellow teachers of the FYO will lead five orchestras with more nearly 300 string musicians — a cross-section of public, private and homeschooled students. The program will feature music by Beethoven, Teleman and a special collaboration with members of the Flagler-Palm Coast High School band. Tickets are available at the Flagler Auditorium box office or by calling (386) 437-7547. Adult tickets are $6.00 with $1 from each ticket going to the Auditorium's Arts in Education Fund. Children 17 and under are $1.00 tickets. The orchestra's proceeds help underwrite instrument scholarships and repairs, teaching staff and concert productions. The Flagler Youth Orchestra is made possible by the Flagler County School District, with the support of the Friends of the Youth Orchestra, whose sole mission is to provide free music education after school to all Flagler children with a desire to play an instrument. For more information on the concert, how you can show your support of this performing arts program or enrollment in the strings program, contact Cheryl Tristam, program director, at (386) 503-3808 or by email at [email protected].
Stewart-Marchman-Act Behavioral Healthcare will run a free Mental Health First Aid (MHFA) certification course for Flagler County residents on Friday, May 15, from 8 a.m. to 5:30 p.m. at the Flagler County Government Services Building. The course will be instructed by Sini Summerlin, MHFA instructor, who will teach a five-step action plan to offer initial help to people with signs and symptoms of a mental illness, or who are in crisis, and learn to connect them with the appropriate professional, peer, social or self help care. "You are more likely to come in contact with a person who is experiencing a mental illness than a person suffering from a heart attack," stated Summerlin. "This is an essential course to take for anyone that works with young adults," added Summerlin. Anyone that resides or works in Flagler County can take the 8-hour Youth Mental Health First Aid course, but it is ideally designed for adults who work with young people, ages 12-18 — teachers, coaches, leaders of faith communities, social workers, and other caring citizens Seating is limited and registration is required. The Flagler County Government Services Building is located at 1769 E. Moody Blvd. in Bunnell and the class will be held in Building 2, 3rd Floor, Room 3. To register, follow this link.
For more information or to participate in a Mental Health First Aid training in Flagler County, visit www.mentalhealthfirstaid-florida.com or email Sini Summerlin, MHFA contact at [email protected].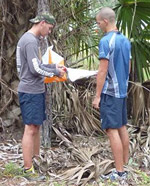 The Florida Agricultural Museum will be co-hosting an orienteering event on Saturday, May 16, from 9 a.m. to 3 p.m. at the museum facility, 7900 Old Kings Road North in Palm Coast. The event is being produced by the Florida Orienteering Club. There is a $2 per person registration fee. In addition there is a map fee of $4 for club members and $6 for non-members. Orienteering is the sport of navigating a series of designated locations on an outdoor course with a map and compass. The event is suitable for all ages. No experience is necessary and instructors will be on site for assistance. Closed toe shoes, sunscreen, insect repellent and water are recommended for all participants. The museum recently opened a permanent orienteering course at its facility. It is available when the museum is open to the public. There is $5 charge per user. The event will take place rain or shine. For more information, please visit floridaagmuseum.org or floridaorienteering.org or by contacting (386) 446-7630 or [email protected].


Blood donations are urgently needed. Patients in our local hospitals are in need of blood transfusions, and the need for blood does not take a holiday. That's why OneBlood is asking people to donate immediately.
Big Red Bus schedule in Flagler-Palm Coast:
Saturday May 2nd 12:00PM – 5:00PM The Vitamin Shoppe, 5234 Highway 100, Palm Coast
Sunday May 3rd 1:00PM -5:00PM Publix, 4950 Belle Terre Parkway, Palm Coast
Monday May 4th 10:00AM – 2:00PM Atlas Associates, 2323 North State Street, Bunnell
Tuesday May 5th 8:30AM – 1:30PM Atlantic Fitness/Chick fil-A 3 Boulder rock drive, Palm Coast
Friday May 8th 8:00AM – 2:15PM Matanzas High School, 3535 Old Kings Road, Palm Coast
Wednesday May 13th 11:30AM -4:30PM Department of Health Flagler, 301 Dr. Carter BLvd, Bunnell
Thursday May 14th 9:00AM – 2:00PM Florida Hospital Flagler, 60 Memorial Med Parkway, Palm Coast
Friday May 15th 1:00PM – 6:00PM Epic Theatre, 1185 Central Ave, Palm Coast
Saturday May 16th 9:00AM – 2:00PM Bunnell Festival, 200 East Moody Blvd, Bunnell
Monday May 18th 11:00AM – 4:00PM City of Palm Coast, 160 Cypress Point Parkway, Palm Coast
Wednesday May 20th 12:00PM – 5:00PM US Post Office, 2 Pine Cone Drive, Palm Coast
Friday May 22nd 1:00PM – 6:00PM Epic Theatre, 1185 Central Ave, Palm Coast
Sunday May 24th McDonalds Restaurant, 5190 East Highway 100, Palm Coast
Monday May 25th Bealls Outlet, 9 Old Kings road, Palm Coast
Friday May 29th Zaxby's, 180 Cypress Edge Drive, Palm Coast
Saturday May 30th Walmart Supercenter, 174 Cypress Point Parkway, Palm Coast
Sunday May 31st Lowe's, 315 Cypress Edge Drive, Palm Coast