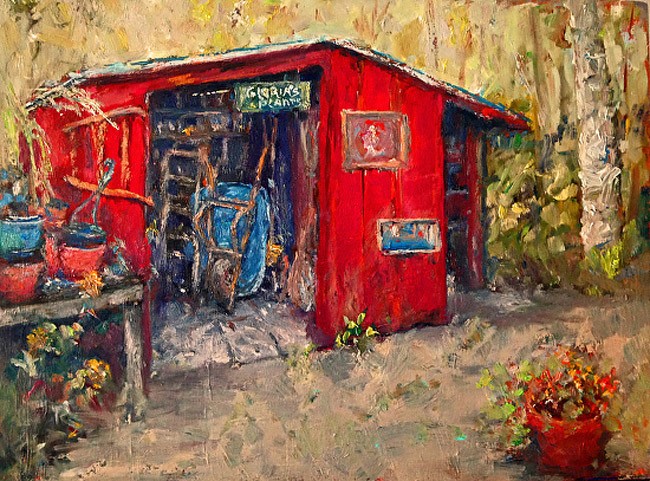 Today's weather (Saturday): cloudy, high of 81, low of 64.Details here.
Today's fire danger is Moderate. Flagler County's Drought Index is at 172
The weather in Faro, Portugal: Mostly sunny, high of 70, low of 56. Details.
The OED's Word of the Day: psychotronics, n..
The Live Community Calendar
Today's jail bookings.
Today's Briefing: Quick Links
Note: all government meetings noticed below are free and open to the public unless otherwise indicated.
Road construction in the Matanzas Woods-Palm Harbor areas: The City of Palm Coast will hold a Neighborhood Information Meeting regarding Northeast Palm Coast Corridor Transportation Projects at Matanzas High School Pirate Theater, 3635 Old Kings Road North, Palm Coast, at 6 p.m.
Flagler County Technical Review Committee meets at 9 a.m. in the first-floor conference room of the Government Services Building in Bunnell. One item on its agenda: a resubmittal for a preliminary plat for the 90-acre Huntington Villas Planned Unit Development, also known as the Huntington Townnhouses, in Hunter's Ridge, at the south end of the county. The agenda and back-up material are here.
Friends of A1A Scenic & Historic Coastal Byway Meeting at the St. Augustine Beach City Hall, 2 p.m. The agenda, which includes little of note, is here.
Flagler Beach's special magistrate hearing, scheduled for today at 3 p.m. at City Hall, was postponed.
Ribbon-cutting: The Chamber of Commerce holds a ribbon cutting at Caliber Collision, 3 Market Place in Palm Coast, at 4 p.m.
Thursday: The Flagler Beach City Commission holds a special meeting to hear a report from its parking committee. 5:30 p.m., City Hall chambers.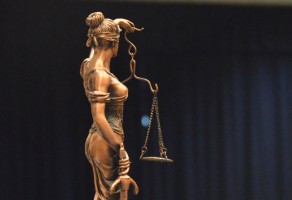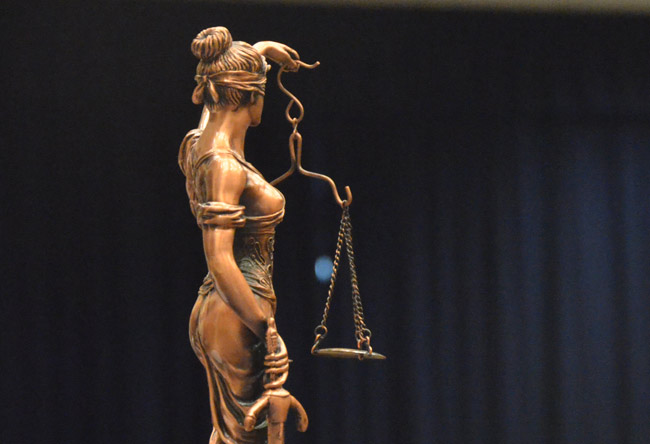 Judge J. David Walsh will hear motions to terminate probation in the 2007 case of Bradford Latta, convicted of various drug charges, and the 2014 case of Donovan Ruiter, convicted of drug and obstruction charges (9:30 a.m., Courtroom 401), followed at 10:45 by termination hearings for Marc Adams, convicted last year of DUI and drug charges, and Peter Hamill, convicted in 2009 of vehicular homicide. Judge Melissa Moore-Stens will hear pre-trial motions in dozens of cases starting at 1:30 p.m.
A foreclosure sale for five properties is scheduled at 11 a.m. in the civil department lobby of the courthouse.

Note: Most proceedings below can be followed live on the Florida Channel.

The House has adjourned.
The Senate is scheduled to hold a floor session starting at 10 a.m. It's unclear whether it will.
The state Agency for Health Care Administration will hold the first in a series of public hearings about a proposal to the federal government for continued funding of the Low Income Pool, or LIP, program. The program provides key funding to hospitals and other providers that care for large numbers of low-income and uninsured patients. It is scheduled to expire June 30. (2 p.m., University of Central Florida College of Medicine, Lewis Auditorium, Health Sciences Campus, 6850 Lake Nona Blvd., Orlando.)
–Compiled by the News Service of Florida

Lethal injection: The U.S. Supreme Court today hears arguments on the legality of lethal injection, a case that would have ramifications for Florida, where Gov. Rick Scott has broken records for sending people to the lethal injection chamber. See the background on the case from Oklahoma here.
Japanese Prime Minister Shinzo Abe addresses a joint session of Congress at 11 a.m. today. He is the first Japanese prime minister to do so.

Scott files suit against White House over Medicaid expansion: "Florida Gov. Rick Scott sued the Obama administration Tuesday, charging that federal officials are coercing the state to expand Medicaid in order to get $1 billion in federal hospital funds. The Republican governor points to a 2012 U.S. Supreme Court decision saying the federal government can't coerce states to expand Medicaid, which is exactly what he says the Obama administration is doing by withholding hospital funds. […] But legal experts say that Supreme Court case doesn't necessarily apply. That's because the hospital funds Scott wants are part of an optional program, and the federal government has broad discretion over it. The lawsuit was filed in a Pensacola federal court — the same place where the Scott administration previously challenged the health care law. Florida filed the first lawsuit against the Affordable Care Act and was eventually joined by about two dozen other states. Attorney General Pam Bondi's office hired outside attorney Paul Clement, who successfully argued that the Obama administration could not coerce states into Medicaid expansion. Clement was solicitor general under former President George W. Bush." From AP.
U.S. economic growth slows to .2 percent, grinding nearly to a halt: "The U.S. economy slowed nearly to a halt in the first three months of the year, according to government data released Wednesday morning, expanding at an annualized rate of 0.2 percent as a strong dollar and severe winter weather pinched growth. That new gross domestic product figure adds to the picture of an economy braking sharply after accelerating for much of last year. The growth between January and March fell shy of the 1.0 percent pace expected by markets and was the lowest figure in a year. The economy expanded at a rate of 2.2 percent in the final three months of 2014, just shy of 2.4 percent overall growth in that year. Economists, employers and policymakers now face the challenge of determining whether the slowdown is temporary — stemming mostly from an unusually snowy winter in the Northeast — or a sign of broader problems. Many analysts say the U.S. is likely to snap back into gear for the rest of the year, following the pattern of 2014, when growth was slow in the winter and then picked up. They note that the labor market is still strong, consumer confidence is high, and warming weather should lead to an uptick in spending." From the Washington Post.
David Letterman Reflects on 33 Years in Late-Night Television: "Late-night television will feel the loss of Mr. Letterman, one of its most innovative and unpredictable broadcasters, who in 1982 took a sleepy NBC time slot following Carson's "Tonight" show and transformed it into a ceaseless engine for Top 10 Lists, Stupid Pet Tricks and a decade's worth of pioneering comedy bits. With almost no blueprint to follow, Mr. Letterman showed that late-night TV could offer more than a what's-in-the-news monologue and witty banter with celebrity guests (though he was capable of doing all that, as well). He made his show a home for misfits and oddballs, for Andy Kaufman's slap fights and Larry (Bud) Melman's shrill soliloquies, where champion bird callers or his own mother were deemed as important as Hollywood ingénues or rising rock bands. Mr. Letterman proved he could reinvent himself, too: When he was passed over as Mr. Carson's heir in favor of Jay Leno, he packed up for the uncharted territory of CBS and became a more inclusive — if still idiosyncratic — master of ceremonies. […] But no matter how hard he has tried to hide it over the years, Mr. Letterman does care. As he said, more sincerely, to the man who had asked for graduation advice, "If you do good things for people, it will never stop making you feel good about yourself." Upstairs in his "Late Show" offices a few hours later, a contemplative Mr. Letterman emerged, dressed in khakis and a T-shirt that said "Genetically Engineered Trout Is Safe!" to reflect on all that he has learned along the way. In these edited excerpts from that conversation, he offered his unguarded and unsparing assessments of his heroes, his colleagues, his would-be successors and himself." Read the full interview in The Times.

Road and Interstate Construction: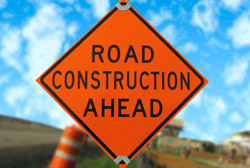 Palm Coast: Palm Coast Parkway between Cypress Point Parkway and Florida Park Drive. IMPACTS: Lane shifts and closures will occur and this may cause traffic congestion on this already busy roadway. Most construction work will occur between 9 p.m. and 7 a.m. though weather and unforeseen issues may adjust the schedules. This project will be complete by December 2015.
Flagler County: County Road 305 is now detour-free. 
Volusia: I-4 Widening from SR 44 to east of I-95, Monday and Friday, 7:00 a.m. – 5:00 p.m., Eastbound/Westbound shoulder closing. Sunday through Thursday, Eastbound and Westbound lane closures as needed from 8 p.m. to 6 a.m. Motorists should be aware of traffic shifts near Canal St./SR 44.
County Road 304 Project Map and Description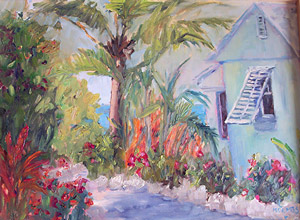 Artist Linda Holmes Featured at Ocean Art Gallery in Flagler Beach: The French and American Impressionist style paintings standout alongside the ocean and marine art pieces in Ocean Art Gallery. Linda Holmes, the featured artist for May, will be showcased in the Gallery in connection with Flagler Beach's "First Friday Music in the Park" this Friday, May 1st. Holmes enjoys painting in oil or oil pastels. Her subjects range from houses and boats to classic cars and trucks. Known for her plein air style, she enriches the subject's natural essence through the depth of color, movement, and light. Holmes' blend of colors and signature brushstrokes reflects her love of French and American culture, and the natural world. Holmes is greatly influenced by her New England background, and inspired by her traveling experiences as a former travel industry employee. Her paintings are displayed in several galleries in the Saint Augustine and Jacksonville area. Collections of her paintings are featured throughout the US, Europe, and Africa. She will be present on Friday, May 1st, to meet and speak with guests who visit Ocean Art Gallery from 6:00 to 9:00 pm. The Gallery will also be open during its usual hours throughout the weekend. Ocean Art Gallery is located at 200 S. Oceanshore Blvd, Flagler Beach, across the street from the Flagler Beach Pier. Normal hours are 12 – 6 pm Tuesday through Sunday, and Monday by appointment. 386-693-4882.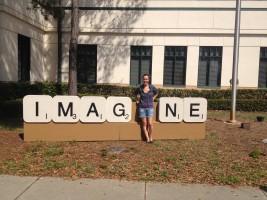 'IMAG_NE' public-art installation to move to Central Park for May: IMAG_NE, the 14-foot-wide modular artwork by international artist Emma Anna, will be moving to Central Park on Friday, May 1, where it will be available to the public at this Saturday's Arbor Day celebration and throughout the month of May. The traveling piece of artwork has been on exhibit at the Flagler County Library in Palm Coast during the month of April. The art installation is visiting Palm Coast as part of the City of Palm Coast's Art in Public Places program, which is overseen by the Beautification and Environmental Advisory Committee. This public-art installation spells "IMAGINE" – minus the second "I" – in oversized Scrabble tiles. This absence operates as a blank canvas, inviting the audience to physically engage with the work in order to complete the word – sometimes filling in the second "I" with themselves, another person or something from the background. IMAG_NE measures 14 feet wide and 3 feet tall by 3 feet deep and weighs 330 pounds, with extra internal ballast weight bringing the total weight to 550 pounds. It is a modular work, allowing relocation. A native of Sydney, Australia, Emma Anna now lives Barranquilla, Colombia. She is a visual artist and creative producer who created IMAG_NE as part of her master's degree from the University of Technology in Sydney in 1996. She has exhibited in shows in Australia, Europe and South America, and her work is held in a number of collections in the United States, South America, Europe and Australia. The traveling exhibition is being funded by the Friends of the Library, which received a $1,500 Cultural Arts Grant from the City to help fund the project. A great time to enjoy the art installation will be at Arbor Day, this Saturday from 9 a.m. to 2 p.m. at Central Park in Town Center. Arbor Day features a tree give-away, butterfly release and tent, food/pet food drive, run/walk, a dunk tank with local dignitaries and community leaders as "dunkees," exhibits and fun activities for all ages! The butterfly release will be at 11 a.m. See complete info and race registration at www.palmcoastgov.com/ArborDay. For more information, contact Cindi Lane, Palm Coast Communications & Marketing Manager, at 386-986-3708.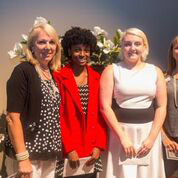 Palm Coast Arts Foundation Scholarships: The Palm Coast Arts Foundation presented two $500 Ernie Refolo Scholarships to Flagler Palm Coast High School senior Caitlin Burns-Eriser, and Matanzas High School senior Dominic M. Davis on April 21. Being the first International Baccalaureate student at FPC to be pursuing the IB Higher Level Theatre study led Ms. Burns-Eriser to direct an upcoming school production and create a show using varying styles and cultures in order to provide an in depth understanding of theatre arts. She has theatre experience with the City Repertory Theatre, Flagler Playhouse, and the Flagler Auditorium. She plans to pursue a major in Musical Theatre. Dominic M. Davis stated in her application "the Arts have had an interest in me long before I developed an interest in it. I am a storyteller. Art is not simply a way of doing; it's a way of seeing." She plans to pursue a major in Communication Arts to which will allow her to create stories and characters for what she hopes to be written for future television and movie scripts. Ernie Refolo played classical clarinet through high-school and was in the marching band. He loved the clarinet; music was his passion. He met his wife Joan, a former trustee of PCAF, through their interest in music. She introduced him to Broadway and he quickly shared her enthusiasm for theatre. PCAF is pleased to present these annual scholarships in memory of Ernie Refolo.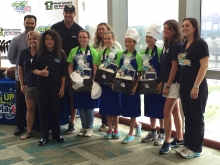 Bunnell Elementary Gridiron Breakfast Winners: It was cooking time at Jacksonville Jaguar's EverBank Field where four teams from Florida were chosen to compete in the Fuel Up to Play 60 Gridiron Breakfast Challenge. The wellness club, taught by Mrs. Cathie Zanella and Mrs. Danielle Burton, has been working oncreating recipes for this year's challenge. Students, Aria Reiter, Jaymes Pringle, Reina Robinson and Faith Buckley submitted their Popeye's Ricotta Tater Cakes and were selected to compete against three other schools. We are excited to announce that the students won First Place for their second year in a row. The judging panel was made up of professionals including James Beard-nominated Chef, Hari Pulapaka; Florida Dairy Farmer, Linda Lussier; and Fuel Up to Play 60 student ambassador, Bobby Sena. While competing students work rigorously to prepare their best-in-show recipe for the judges, guest attendees will have the chance to enjoy a cooking demonstration by Chef Pulapaka; interact with Jaguars Quarterback, Blake Bortles, Jacksonville Jaguars' mascot and team cheerleaders; as well as visit and take photos with MerryMoo, Dairy Council of Florida's masco
Flagler Sheriff's Sr. Commander Steve Cole First to Attend Florida Sheriff's Association Commanders Academy: The Florida Sheriffs Institute Commanders Academy graduated its third class April 24, 2015, in Tallahassee. The class was comprised of 31 commanders representing 28 Florida Sheriff's Offices and Sr. Commander Steve Cole was among them. For years, Florida Sheriffs have recognized the value of having their own academy for middle to upper level managers. The Commanders Academy began in 2013 and the core curriculum focuses on topics such as leadership, ethics, discipline and news media relations. "I was honored to be selected to attend the two week course. The Academy was informative and a wonderful educational experience," said Cole. The curriculum presented is geared toward the unique culture and responsibilities of the Office of the Sheriff. Highly respected subject matter experts give the presentations that are followed by either scenario practicums or panel discussions with sheriffs and chief deputies. "Sr. Commander Cole is a dedicated law enforcement professional who believes in lifelong learning. I commend him for his hard work," said Sheriff Jim Manfre. To date, there are 90 Florida Sheriff Office Commanders that have graduated this academy during the three sessions with a total of 41 of the 67 sheriff offices in the state to be represented


Friday, Saturday and Sunday: "Committed," At City Repertory Theatre: Don't miss the Florida debut of "Committed," a musical Featuring 13 original songs penned by Flagler Palm Coast High School graduate Andrew David Sotomayor. Written by Tricia Brouk, "Committed" brings audiences inside the psych ward to find out what happens when life begins to fray at the edges, and how people hold themselves together. "Committed" is a dark and beautiful book musical about eight people working through the pain of their mental illnesses. Pain is pain. We all know it, we all feel it, we all relate to it. Sometimes it's difficult to talk about. "Committed" is a theatrical experience that brings awareness to mental illness and with compassion and humor, try to get past the suffering. The hope is to use art and entertainment to de-stigmatize mental illness and get people talking about it.An unforgettable show that you won't want to miss. Tickets are $25. Call the box office at 386/585-9415 or click here for immediate ticketing. Show times: April 30, May 1, 2, 8, 9 at 7:30 p.m., matinees May 3, 10 at 2 p.m.
Arbor Day 5K Root Run/Walk and Free Fun Run May 2 in Palm Coast's Town Center: Register now for the Arbor Day 5K Root Run/Walk, which starts at 8 a.m. May 2, followed by the Free Fun Run at 9 a.m. The run/walks will start and finish on Lake Avenue in Central Park at Town Center, 975 Central Ave. in Palm Coast. Awards will be given out at Central Park Main Stage after the race. This race will close out the 2014-2015 season in the Palm Coast Running Series. Register for the 5K Root Run/Walk at www.palmcoastgov.com/ArborDay. (Pre-registration is not required for the children's Fun Run.) Participants of the 5K Root Run/Walk are guaranteed a race T-shirt and goody bag if they register by April 24. Entry fees and pre-registration deadlines are as follows:
· $25 Online registration closes at 5 p.m. April 30 at www.palmcoastgov.com/ArborDay.
· $25 Mail-in registration closes April 24 (Mail-in registration is available through April 24. Mail registration form available online with check or money order made out to City of Palm Coast to: City of Palm Coast, c/o Arbor Day Race Pre-registration, Attn: Carol Mini, 160 Cypress Point Parkway Suite B106, Palm Coast, FL 32164.)
· $25 In-person registration closes May 1. Register in-person 8 a.m.-5 p.m. weekdays at the Palm Coast Community Center, 305 Palm Coast Parkway, NE. Checks, money orders, cash and credit cards accepted.
· $30 Race day entry fee – cash or checks only – at Central Park (along Lake Avenue).
· Veterans with military ID receive free entry
Packet Pick Up will be held at the Community Center from 8 a.m. to 6 p.m. May 1, or at 7 a.m. on race day at Central Park (on Lake Avenue). Prizes will be awarded to the overall male and female runners, as well as the top three men and women in 15 age groups. The race will be chip-timed. Children participating in the Fun Run will receive a ribbon. A ceremony honoring the overall winners for the Palm Coast Running Series will immediately follow the 5K Root Run awards. After the races, enjoy the free Arbor Day celebration from 9 a.m. to 2 p.m. at Central Park. Bring canned food or pet food items and exchange them for a three-gallon native hardwood tree (while supplies last). Feed a Mouth, Get a Tree, Grow a Community is the theme. The event will also feature a butterfly tent, zoo exhibits, green vendors, a fire prevention activity, entertainment and kite flying/building. The popular Native Butterfly release is set for 11 a.m. Complete details are available here. For more information, contact City of Palm Coast Urban Forester Carol Mini at 386-986-3722.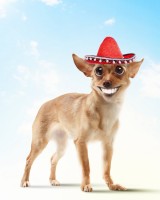 Calling All Chiuhuahuas:  The City of Daytona Beach's Cultural Services Division is looking for 200 Chihuahuas in full costume to help set a Guinness World Record as part of Chihuahua De Mayo. This fun-filled, family event will take place at the world's most famous bandshell May 2nd from 12 noon to 4 p.m. Chihuahua owners need to bring a copy of the pedigree registration or a birth certificate to verify that their dog(s) are pure breed, so they can take part in this record attempt.
Registration….12:00 – 1:30 p.m.
Guinness Book of World Records Attempt for most Chihuahuas in costumed attire (minimum 2 piece costume)….2:00 p.m.
Bandshell to Boardwalk Parade After Record Attempt
Parade Prizes – King & Queen Chihuahua Winners, Best Costume, Best Temperament, Best Hat, Best Duo, and Best Trio
1:00 – 3:30 p.m. – Mariachi Band – "Charros De Mexico" from Orlando
Mexican Hat Dance Off – Pinatas – Candy
Pet Rescue – Food – Vendors (vending space available)
$5 Admission Fee – a portion of the proceeds will go to benefit the Halifax & Flagler Humane Societies and the Arnie Foundation
Come watch these Chihuahuas strut their stuff for the cutest Cinco De Mayo costume parade and enjoy an afternoon filled with a variety of things to do for the entire family.


Blood donations are urgently needed. Patients in our local hospitals are in need of blood transfusions, and the need for blood does not take a holiday. That's why OneBlood is asking people to donate immediately.
Big Red Bus schedule in Flagler-Palm Coast:
Wednesday April 29th 1:00PM – 5:30PM CVS Pharmacy, 1 Old Kings Road South, Palm Coast